Microsoft has begun rolling out Teams Chat to some users running the latest Windows 11 Dev Preview build. The integration of Chat in Teams is beautiful. It is natively supported by the operating system, enabling users to have functionalities such as replying right from the notification banner or the notification center. The Teams Chat also sits right in the center of the taskbar for the user's ease of convenience.
With the Teams Chat app, Microsoft allows users to connect with anybody and anywhere irrespective of their platform as the Teams app is available for all mobile and desktop platforms.
Moreover, just like any other modern app, Microsoft Teams supports a light as well as a dark mode. And if you plan to chat with your buddies and family members at nocturnal hours, it is better to put the app on dark mode as it reduces eye strain to a certain extent. (In my opinion, it also looks better that way.)
Switch to Dark Theme in Teams App Settings
Usually, almost all apps follow the system-defined theme to enhance the user experience. However, you might need the Teams app to be on the dark theme while your operating system runs on a light theme.
Click on the 'Teams Chat' icon present on your taskbar. Then, click on the 'open Microsoft Teams' option from the bottom section of the overlay window.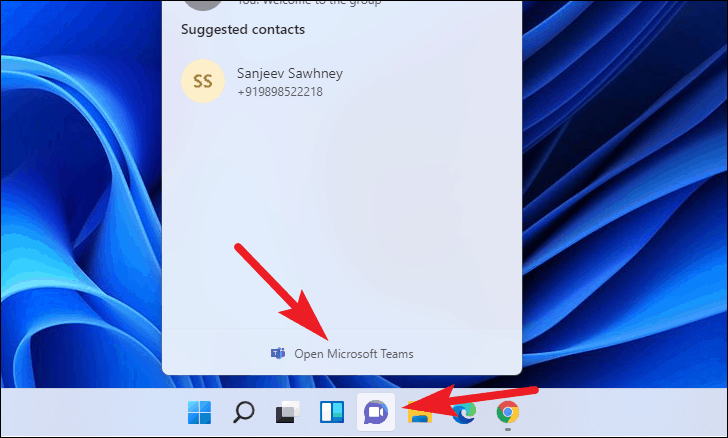 This will open the Teams app for you on your screen.
Now, click on the ellipsis (three horizontal dots) icon present on the Teams app window title bar. Then, choose the 'Settings' option from the overlay menu.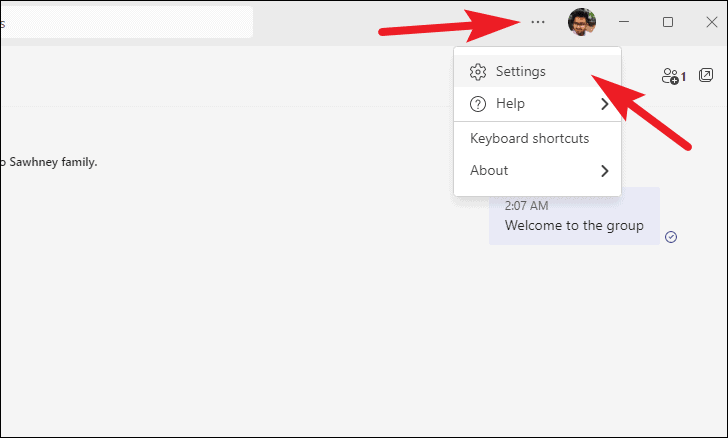 After that, click on the 'Appearance and accessibility' option present on the left sidebar.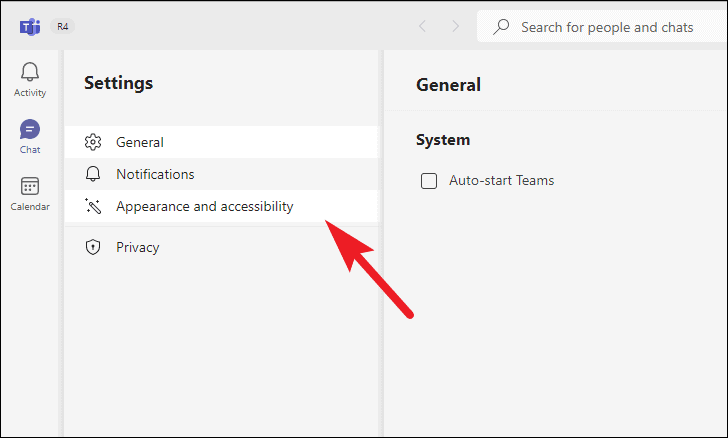 Then, under the 'Theme' section click on the 'Dark' thumbnail to select the dark theme and the changes should reflect right away.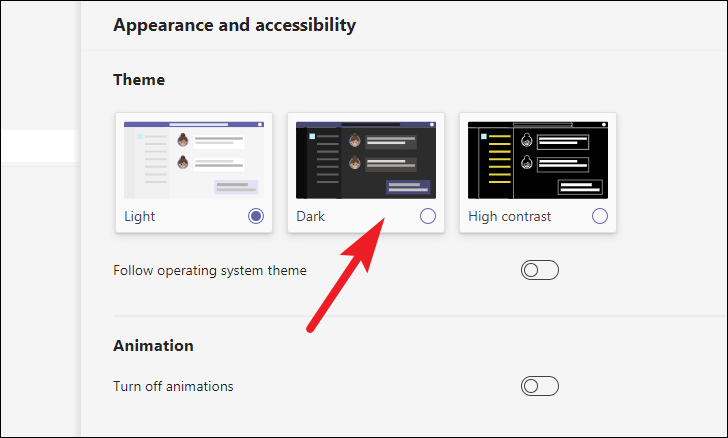 The Teams Chat window (accessible through the taskbar icon) will also follow the theme and switch to dark mode. Although at the time of this writing in July 2021, the Chat app on the Taskbar isn't really optimised for Dark theme (see screenshot below).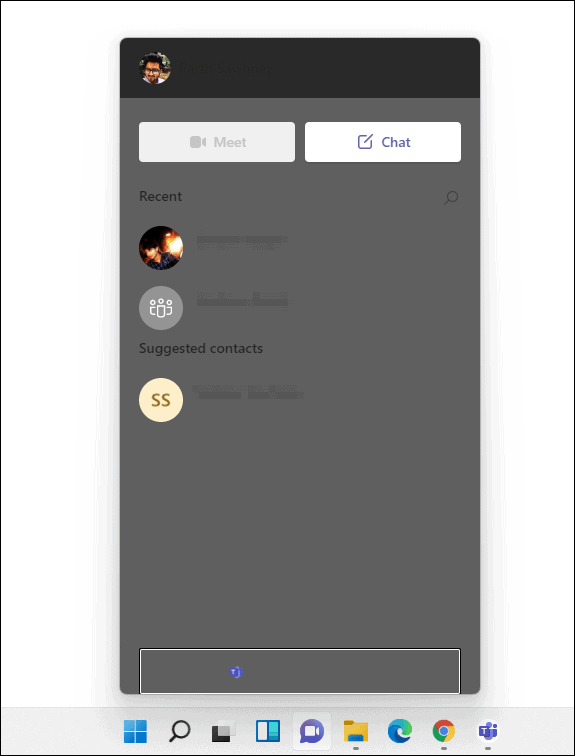 Alternatively, you can also click to choose the 'High contrast' theme if you have photosensitivity or are using the app under very low-light conditions.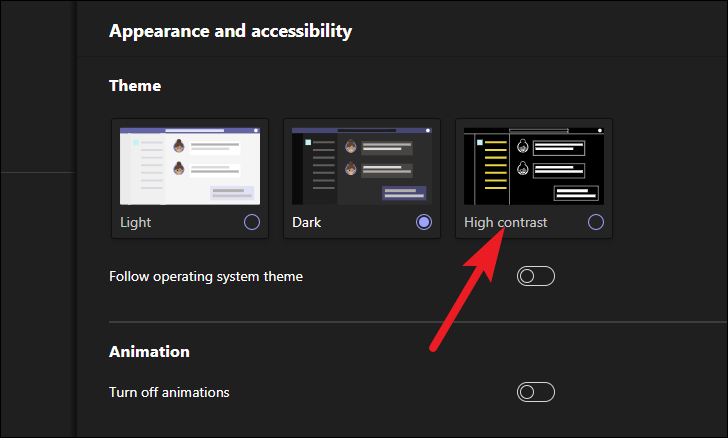 In case you want Teams app to use the system theme on your PC, then locate the 'Follow operating system theme' option situated right below theme mode thumbnails, and toggle the switch following the label to the 'On' position.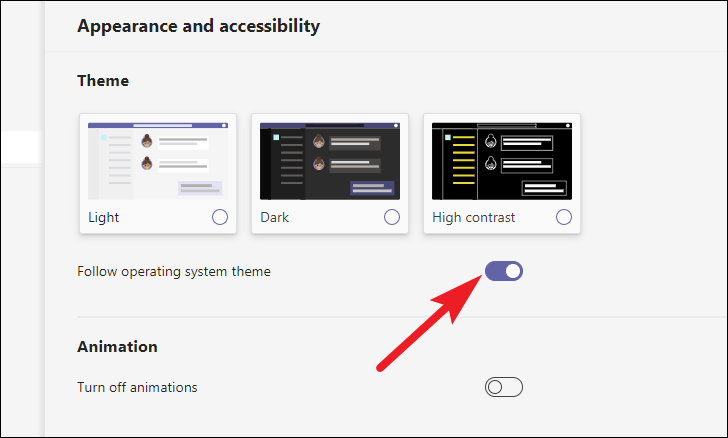 ---
That's it folks, switch to the dark mode on the Microsoft Teams app to reduce eye strain, or just for aesthetic purposes, the choice is yours.