Wi-Fi is one of the connection modes where you along with your iPhone do not keep a tab on how much data you are spending.
When connected to Wi-Fi your iPhone automatically starts to download the pending updates to the app, send diagnostics data to Apple, and switch to the highest quality of audio and/or video available if you are streaming something.
While this is not at all bothersome in a regular situation, there can be circumstances where the Wi-Fi connection you are using is also metered.
In that case, it makes sense to turn on the 'Low Data Mode' for that specific Wi-Fi connection to avoid any unnecessary usage of the cellular data which can eat up your precious quota.
What exactly is Low Data Mode on a WiFi network?
Low Data Mode, as the name suggests turns off all background tasks such as automatic updates, iCloud syncing, sharing of diagnostics data, to help reduce the data usage on select WiFi channels.
While this mode does help you save precious data usage, do keep in mind it is just meant to be used in exceptional circumstances and not as a permanent option to reduce your data usage as it turns off some essential functionalities.
Turn on Low Data Mode for a WiFi Network from Settings
Turning on Low data mode for a WiFi network on your iPhone is a very straightforward and simple process once you know where you can find the setting.
First, launch the Settings app from the home screen or the app library of your iPhone.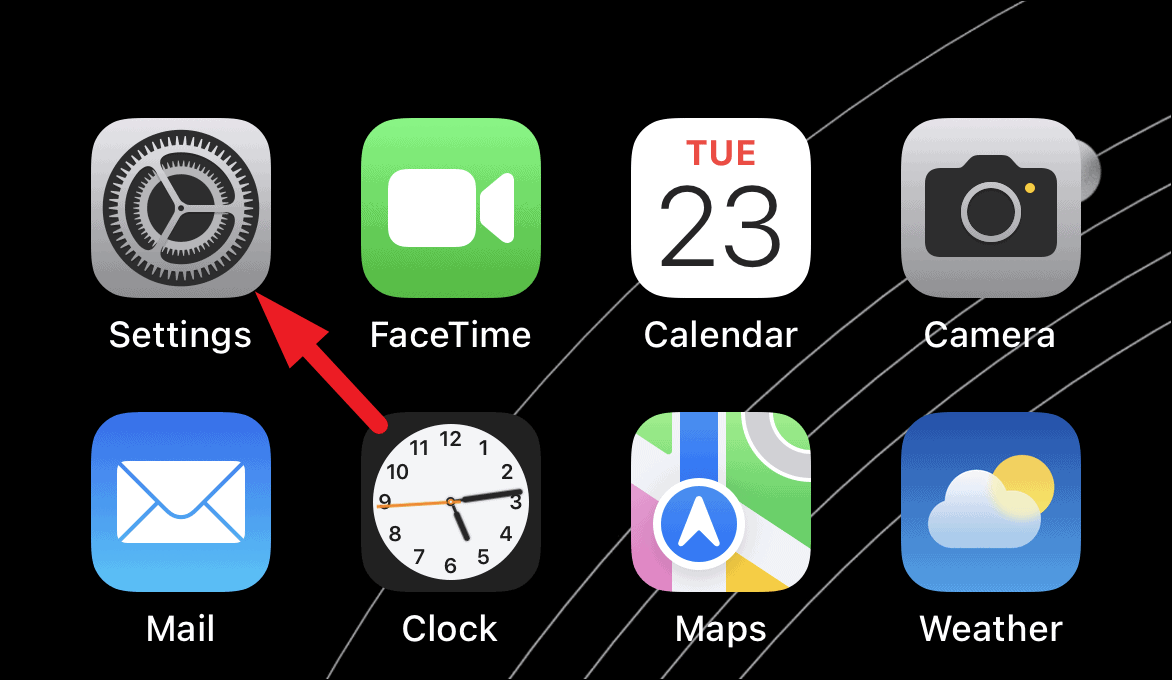 Next, tap on the 'Wi-Fi' tile present on your screen.
Note: Make sure you are connected to the WiFi network you wish to turn on Low Data Mode for before proceeding.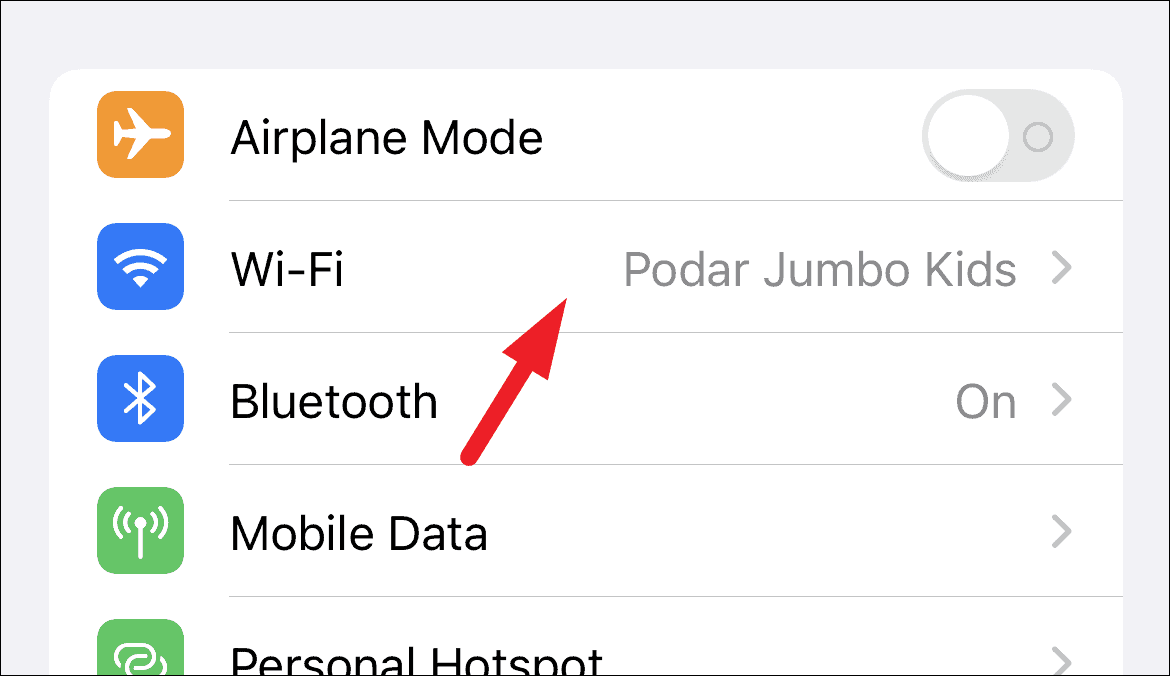 After that, tap on the 'i' button present on the far right edge of the connected WiFi tile on your screen.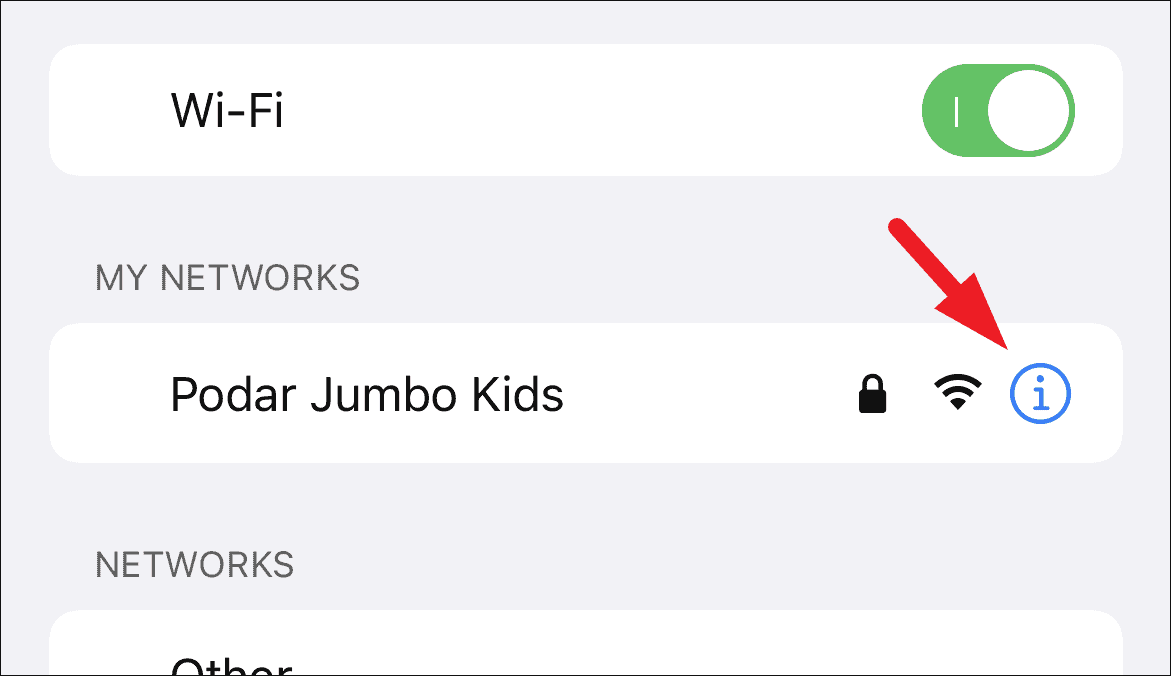 Then, scroll down to locate the 'Low Data Mode' tile on the page and toggle the following switch to the 'On' position to turn it on. The impact will be noticeable effective immediately.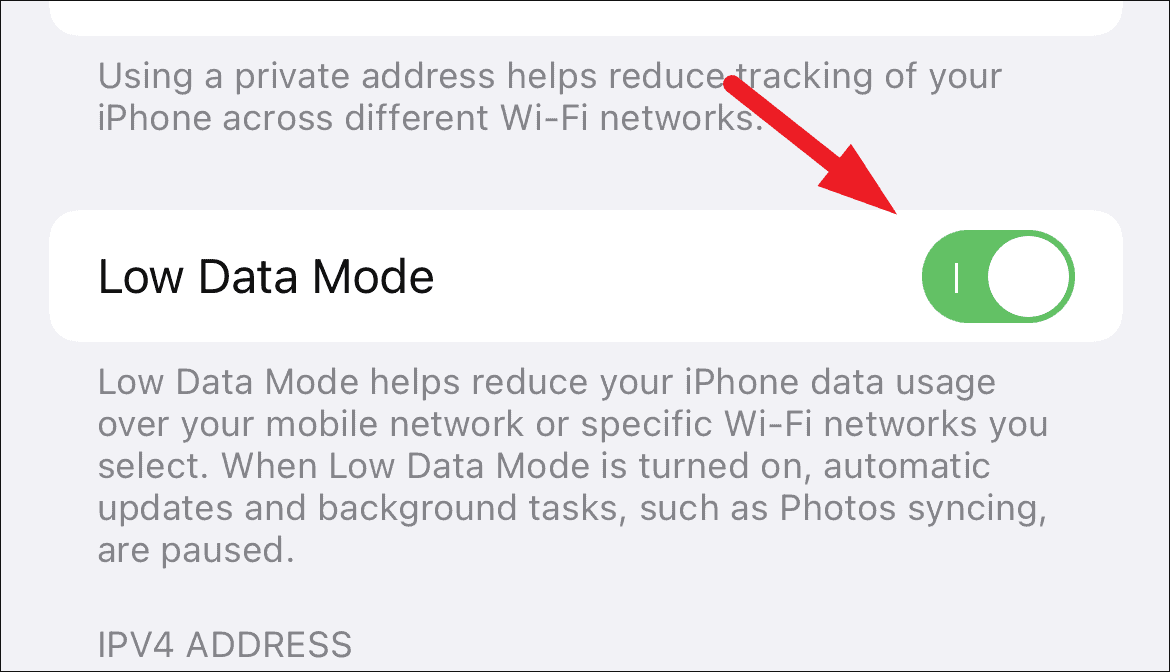 You will also be able to identify if you have turned on the 'Low Data Mode' for any WiFi channel from the 'Wi-Fi' settings screen.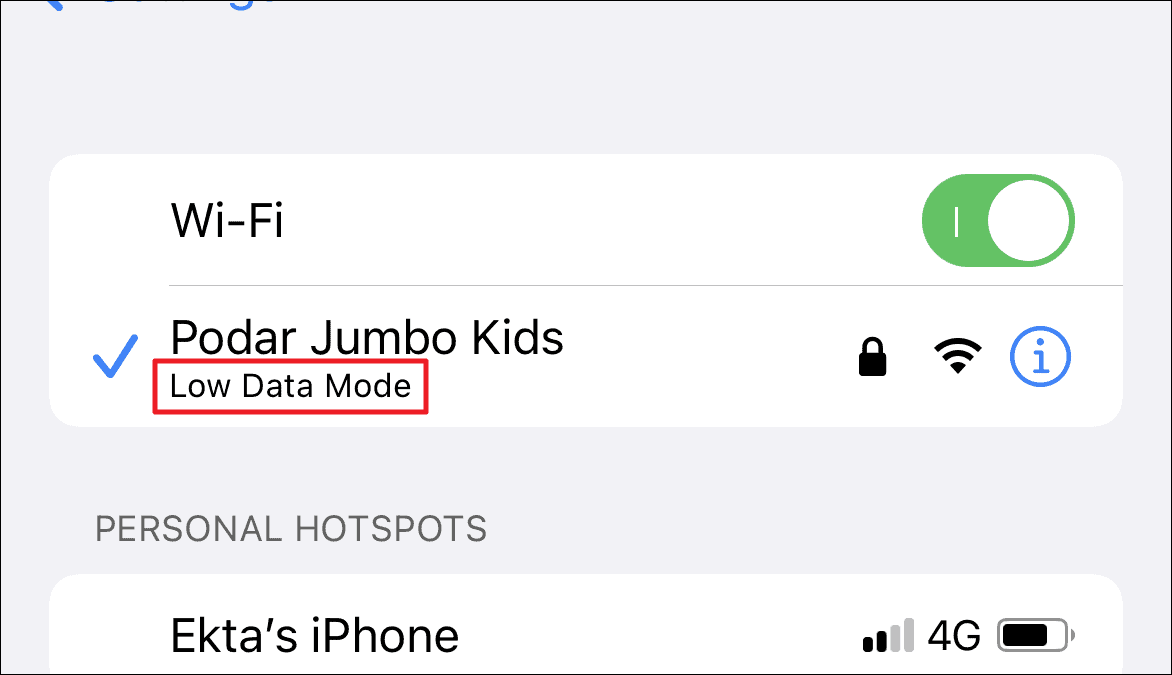 ---
That's it, folks, this is how you can enable the Low Data Mode for Wifi on your iPhone should you ever need it.