Twitch is a secure streaming platform with added security features within the app. But, this is not the only privacy measure Twitch has for its users. The platform provides each user with a stream key that is to be protected with utmost confidentiality.
The stream key is Twitch's individualized code that keeps a single user and their account safe on the platform and outside of it. Read on to know what the stream key is, where to find it and how you can reset the stream key should the need arise.
What is Stream Key on Twitch?
When a person creates a Twitch account, the platform provides them with a code that is personal and unique only to them. This is the stream key. A stream key is as individual as the user. It's new in every possible way. No two keys can ever be the same.
The idea behind providing a stream key for every user is to protect the user's account against hackers on Twitch and third-party streaming software and services. This key is vital to a user's individual Twitch connection with the outside world and with streaming platforms. It's an identification code of sorts — unique and verifiable only by the user.
Generally, streaming platforms don't ask for your stream key — just your login credentials. However, if a platform does ask you for your stream key, you simply (and discreetly) copy and paste the stream key to continue streaming.
How to Find Your Twitch Stream
To look for your stream key on Twitch, first, launch Twitch on your computer. The stream key can be accessed on the creator dashboard and therefore via any device with a stable browser.
Click your user profile button to the top right corner of the screen. Select 'Creator Dashboard' from the drop-down menu.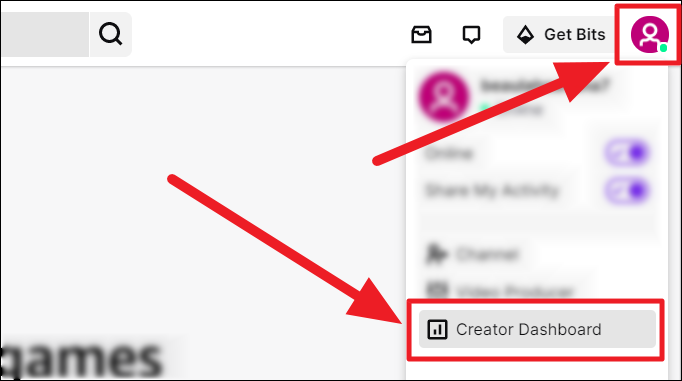 If you logged into Twitch via your browser, you're immediately directed to the creator dashboard. If not, you redirect from the app to the creator dashboard on your browser.
On the creator dashboard, click the 'Settings' drop-down option on the left.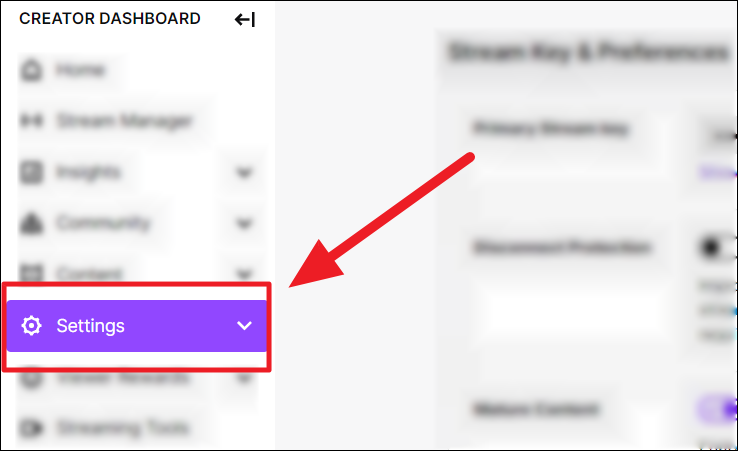 Select 'Stream' in the drop-down menu.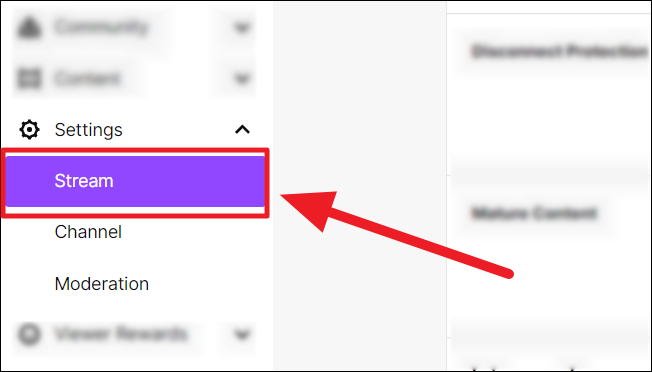 Look to the right of the screen to find the 'Stream key & Preferences' section. You'll find your stream key in dots or code (to protect the stream key) next to the 'Primary Stream key' option. Click the 'Show' button below the key to see your stream key.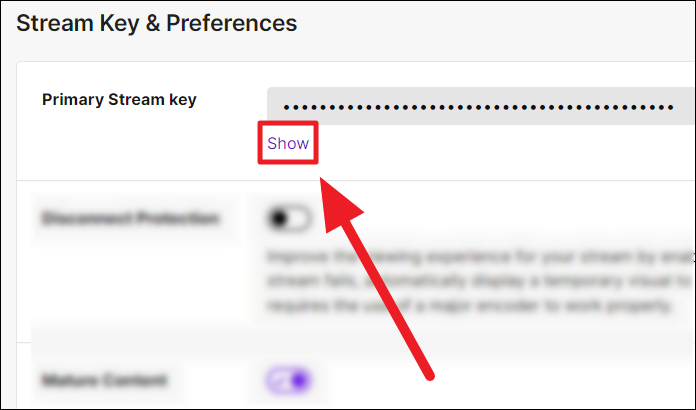 The stream key is super confidential and you will receive a prompt saying just that. Hit the 'I Understand' button to proceed to see your stream key.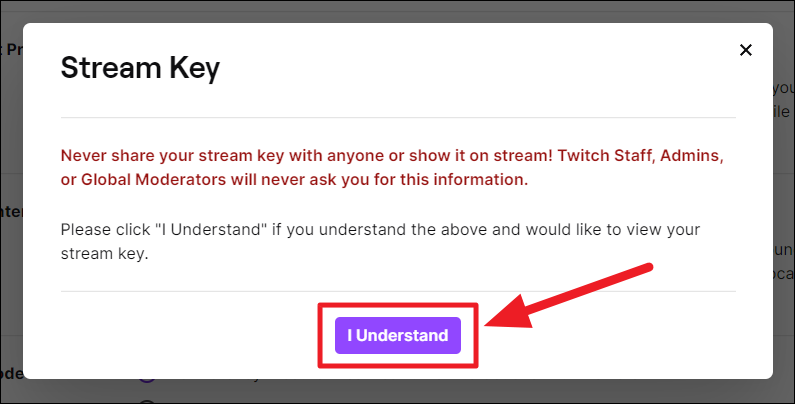 You'll now be viewing your stream key. Hit the 'Hide' button below to revert it to code.
Copying the stream key: If you want to copy the stream key, click the 'Copy' button in purple next to the stream key box.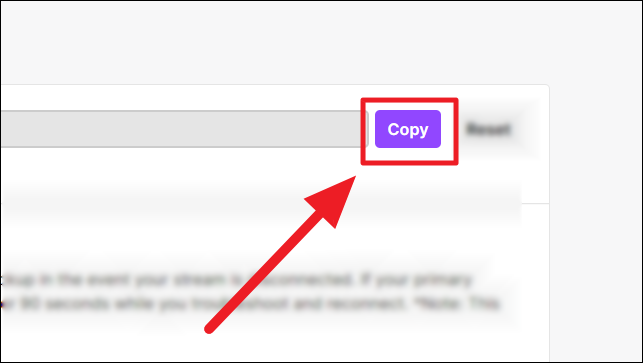 You can now paste the stream key in trusted spaces.
---
Resetting Your Stream Key on Twitch
There are many reasons why you would or should reset your Twitch stream key. With the recent breach in Twitch security, Twitch mandatorily reset every user's stream key to maximize security and protect their users.
But, what's the big deal? What's the worst that could happen if someone hacks into your stream key, anyway? Your stream key authorizes your individual Twitch account. So, when someone other than yourself has this key, your Twitch account is no longer only in your hands. This means anything can happen on/with/from your account without consent.
Your stream key is your crucial identity on Twitch and if someone breaks into it, they can take control of your Twitch account, share important information, vandalize your Twitch presence and block you out of your own Twitch account.
When Should You Reset Your Stream Key?
It's good practice to reset your Twitch stream key at regular intervals. If you feel you've had the same stream key (or have never checked your stream key) for a while, then it's time to reset it.
Apart from regularly updating your stream key, you must be alert and quick to reset it if/when someone, accidentally or intentionally, has access to your stream key. This will instantly block your account from the intruder and safeguard it. Another great way to protect your stream key is enabling 2FA (two-factor authentication) on Twitch.
How to Reset Your Stream Key?
To reset your stream key, click the 'Reset' button in grey next to the 'Copy' button. Your stream key will be instantly reset and you will see a green tick mark in its place.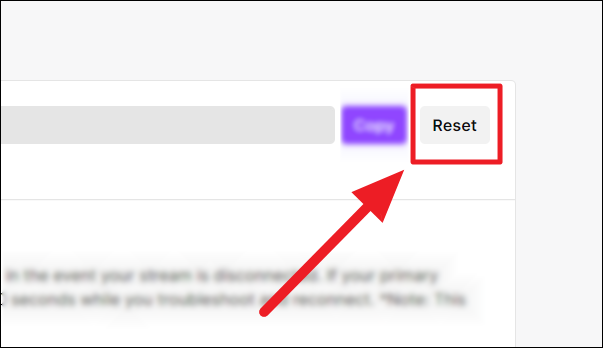 ---
Your stream key is a classified Twitch credential. It must be protected at all costs, at all times. To safeguard your Twitch account, reset your stream key as and when you feel the need. Remember, never share your Twitch stream key, unless a trustable streaming platform asks for it. If your stream key is compromised in any way, reset it immediately!