Apple is bringing a fun new way to let users view their music listening history with the rollout of Apple Music Replay. The new feature bundles everything you have played in the past year such as top played songs, number of artists you have listened to, and total albums you have checked in a year.
Apple Music Replay is currently available through the Apple Music Web player only, but you can get the Replay playlist on your iPhone as by adding it to your music library through the web interface.
To get started, launch a web browser on your computer and open the following link → replay.music.apple.com in it.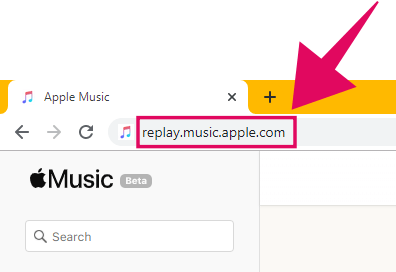 If you aren't signed in with your Apple account already in the browser, then click the Sign in button at the top right corner of the screen and sign with your Apple ID to start using Apple Music web player.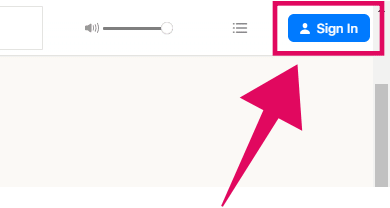 After signing in, if you're redirected to the default home page of the Apple Music Web player, then go to the replay.music.apple.com web page again and click the Get Your Replay Mix button.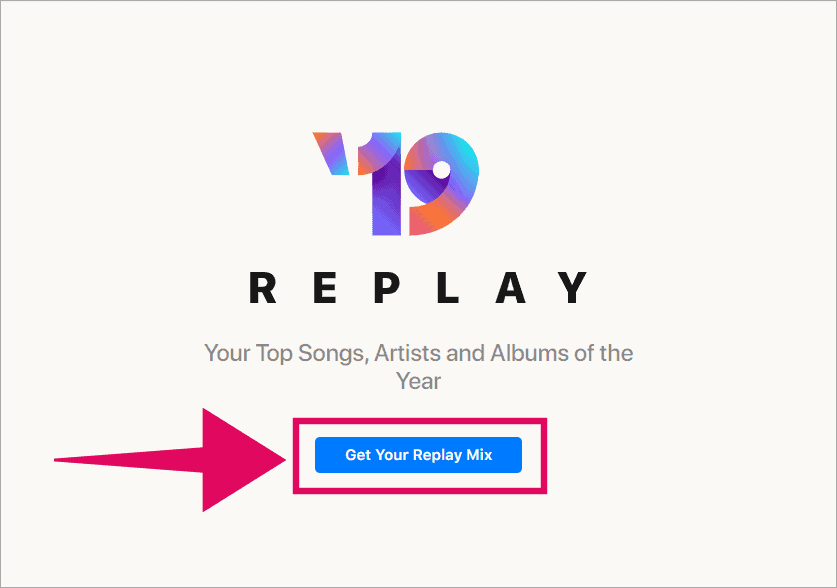 Apple Music will then swift through your listening history and get all details such as your most played songs, total artists and albums you have checked in the past year and then present you that information on the same screen.
Take a moment to scroll through your listening history in Apple Music Replay. It can be a nostalgic experience. When you're done, scroll to the top of the page where all your top played music tracks are listed, and click the "+ Add" button to save your Replay Mix playlist to your music library.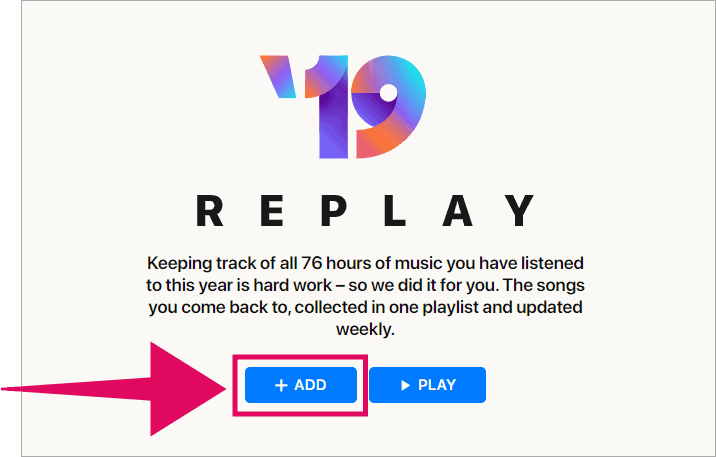 After adding the Replay Mix playlist to your library from the Apple Music Web player on the computer, launch Apple Music app on your iPhone and tap the Library tab on the bottom bar.
You'll see the Replay 2019 playlist under the "Recently Added" section on the screen.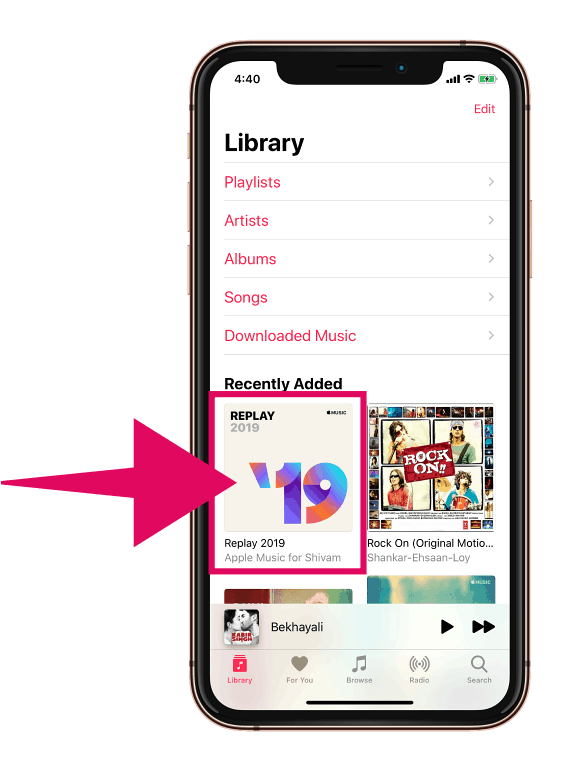 Using Apple Music Replay in iTunes
Similarly, you can find the Replay 2019 playlist in iTunes under the Apple Music Playlists section on the left panel of iTunes.