If you have any data in a PDF file, like your bank statement or other financials, that you want to import to an Excel file, you don't need to look for any third-party apps. You can use the PDF data connector, an in-built tool in Microsoft Excel.
You can easily import tables and/or data stored in a PDF file to an excel sheet using this feature. Moreover, you can also edit the data before importing it to excel using the Power Query Editor which is also a part of this tool. The tool is only available for Microsoft 365 users, though.
Pull Data from a PDF to an Excel Sheet
Importing data to an excel sheet is a very straightforward process. The only requirement is that the excel sheet should be stored on your secondary storage.
To import the data from a PDF file, first, open Microsoft Excel. Head to the Start Menu and type Excel to perform a search. Then, click on Microsoft Excel to open the app.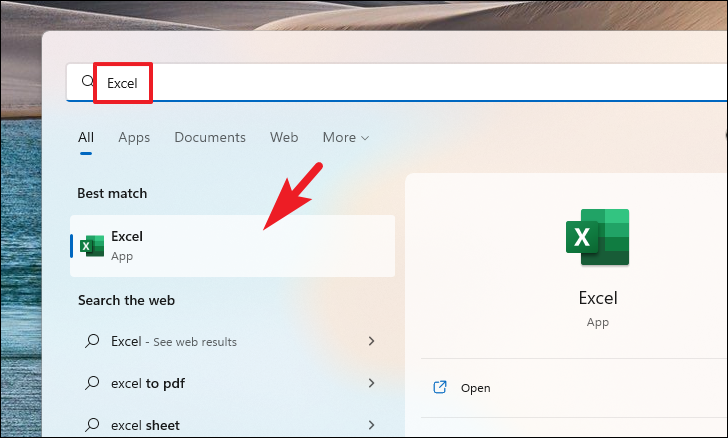 Then, click on the 'Blank workbook' option to continue.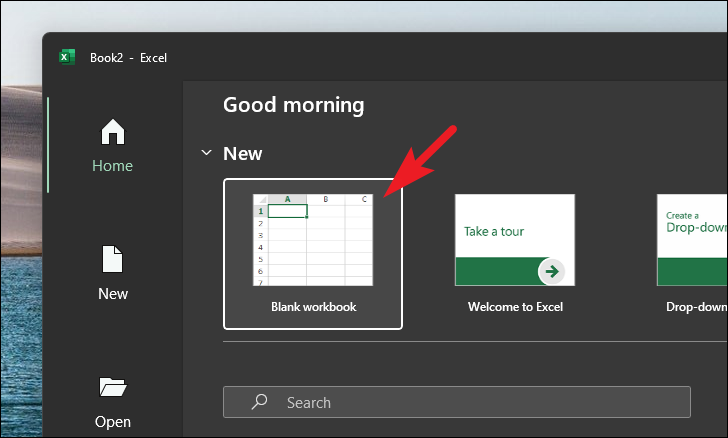 Next, click on the 'Data' tab from the Ribbon menu and then click on the 'Get Data' option to proceed. After that, hover over the 'From File' option and then click on the 'From PDF' option from the sub-menu. This will open a separate File Explorer window on your screen.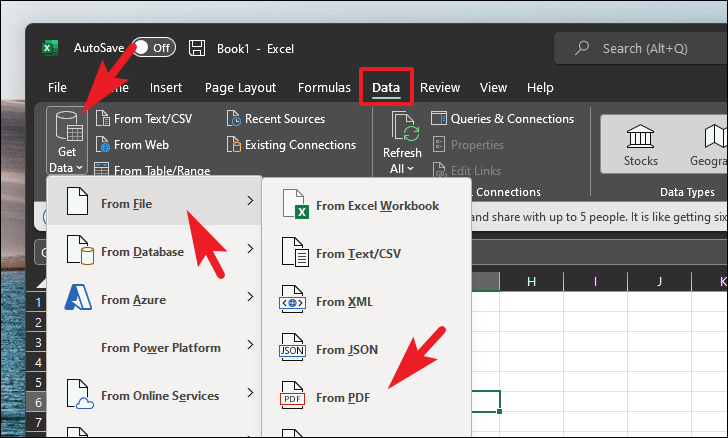 Next, locate the file you wish to import the data from and select it by clicking on it. Then, click on the 'Open' button to load the data. This will open a separate window on your screen.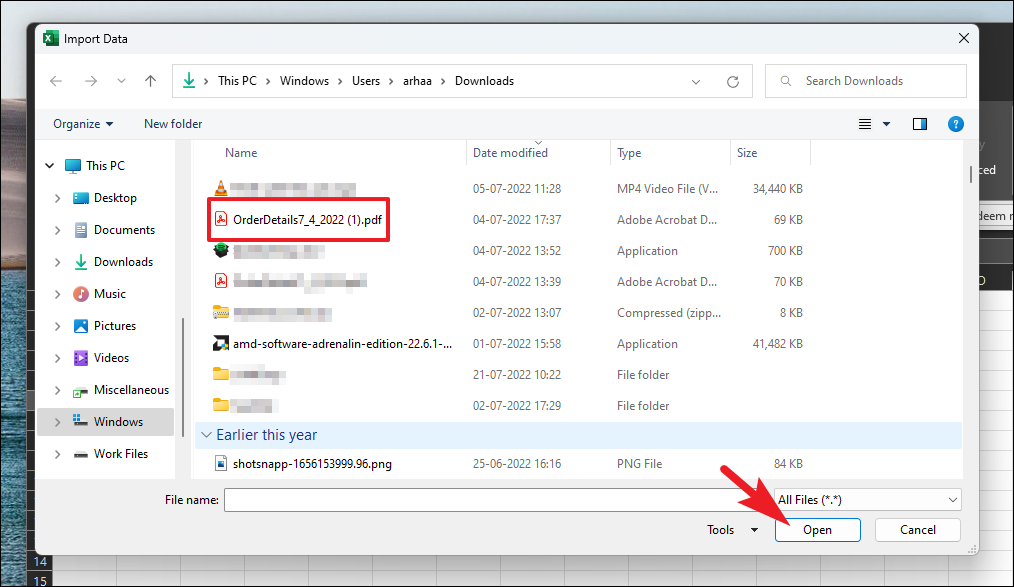 Now, from the 'Navigator' screen, all the identified components (tables or pages) from the PDF will appear on the left sidebar. You can choose a specific component by clicking it or using the search option. The preview will open in the right pane. You can select the complete page as well. Once selected, click on the 'Load' button to import the data directly to excel, or click on the 'Transform Data' button to proceed.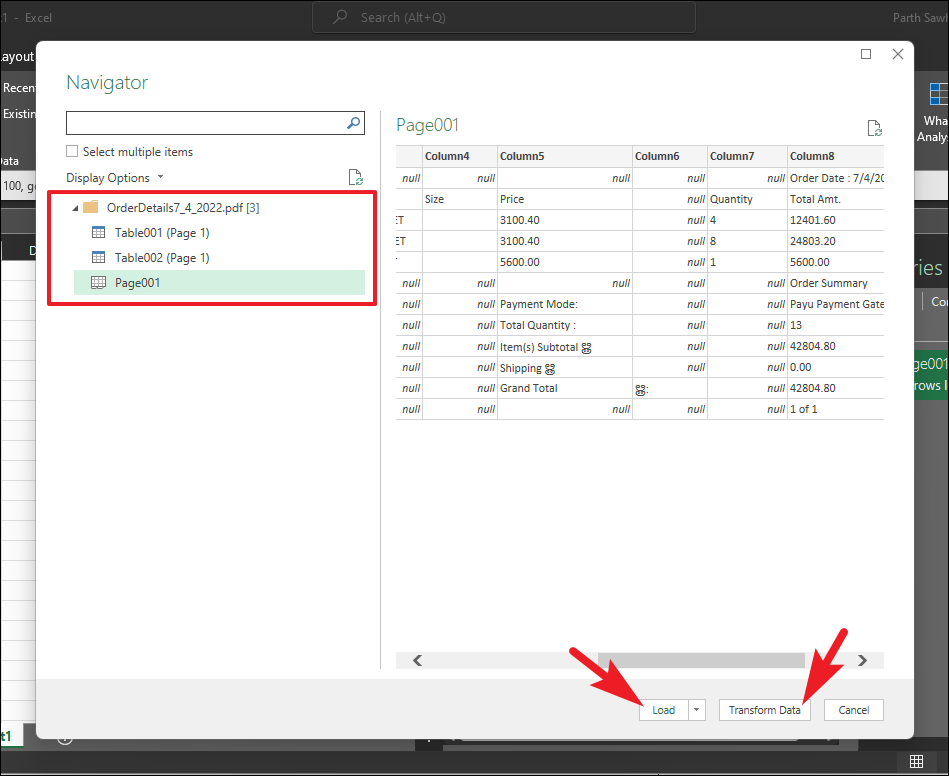 If you clicked on the 'Transform Data' button in the previous step, it will display the data in a separate window in editable format. If you are transforming a table, you can also add/edit the column name, rows, and the data of the table. You can also use the multiple tools available in the ribbon menu to manipulate the data as per your requirements.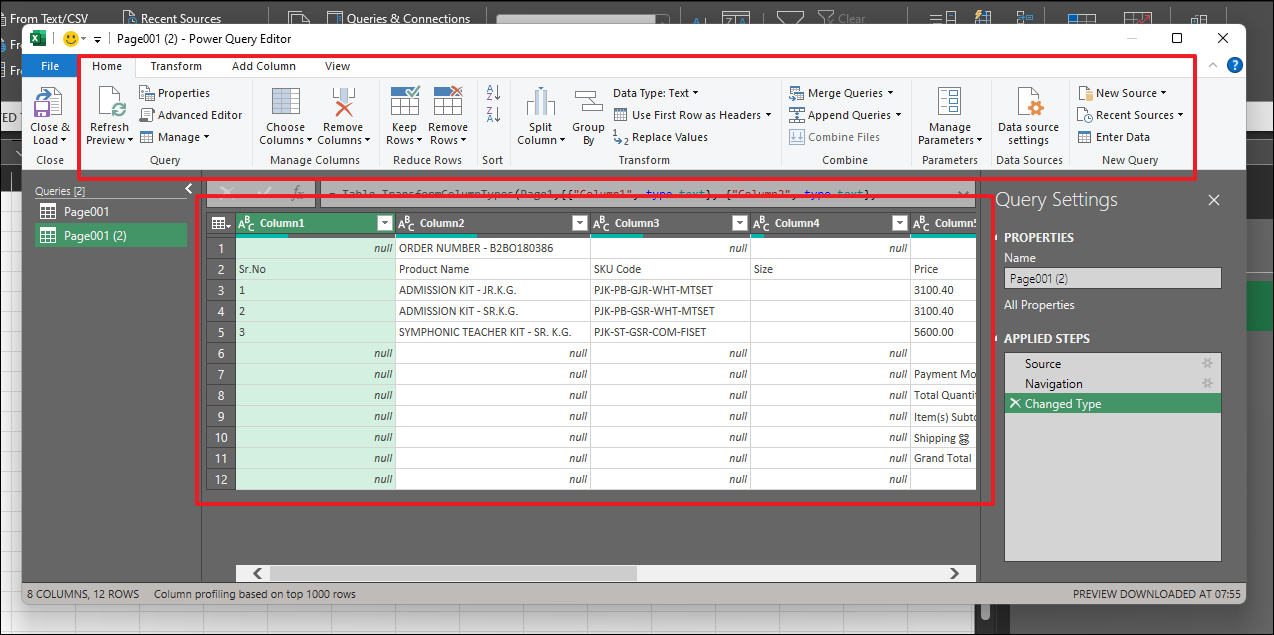 After you have made the desired edits to the data, click on the 'Close & Load' data to import it to the excel sheet.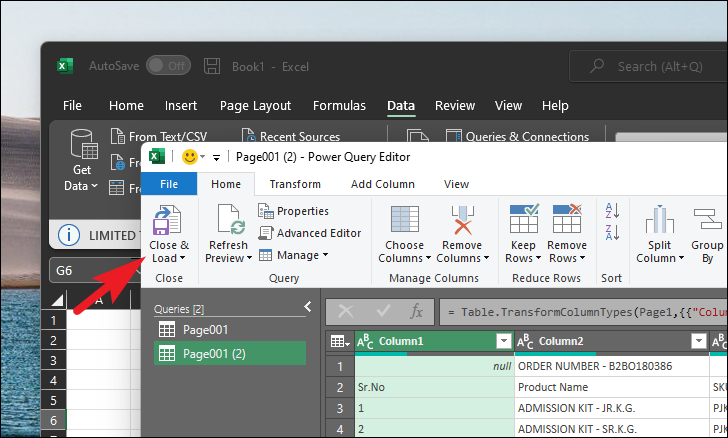 Once the data has been loaded, you will be able to view it in the excel sheet.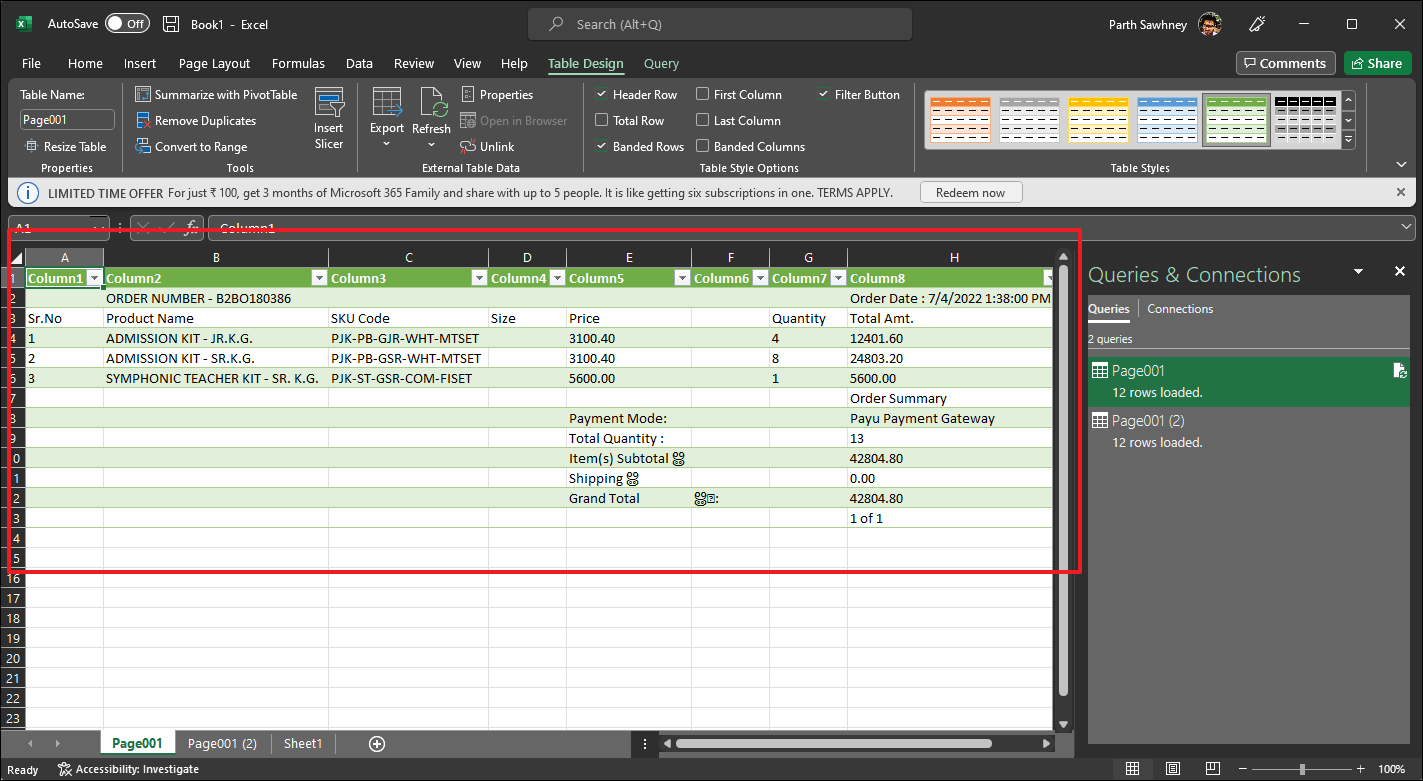 ---
That's it, folks. Next time you want to work with data that is stored in PDF format, you can quickly import it to excel without compromising productivity.