Windows 11 is designed and built to provide a better gaming and entertainment experience than any other previous Windows operating system. So if you use your Windows 11 computer for entertainment or communication (Phone calls, video calls) purposes, it is paramount that your system has good audio/sound quality.
Windows 11 comes with various features and settings to configure your audio settings to get a more immersive audio experience from your computer. If your Windows 11 device is producing poor audio quality, it could be due to several reasons such as outdated audio driver, hardware problems, software issues, compatibility problems, or maybe your device is not configured properly. In this article, we will show how to fix audio issues as well as how to enhance the audio to get a better sound quality from your Windows 11 device.
That being said, the best way to improve the audio quality of your Windows 11 device is to get high-quality speakers, headphones, or upgrade your hardware.
Turn On Enhance Audio feature to Improve Sound Quality on Windows 11
Let's say you're watching movies or listening to songs on your Windows 11 device and you feel like your speakers or headphones are not providing good audio quality, you can turn on the Enhance audio feature to automatically improve your sound quality.
Enhance Audio is basically a collection of audio enhancements such as Bass Boost, Virtual surround, Room correction, and Loudness equalization. This feature can be used for all audio input and output devices such as speakers, headphones, monitor speakers, Microphones, etc.
To enable enhanced audio in Windows 11, first, open the Settings app by pressing Win+I or clicking on Start and selecting 'Settings'.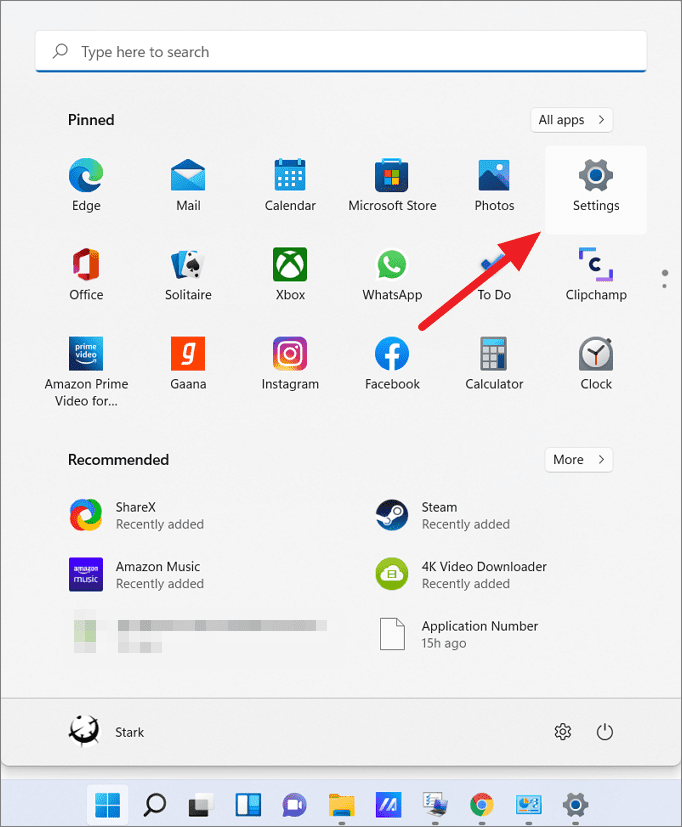 In the Settings app, click 'System' on the left and select 'Sound' on the right pane.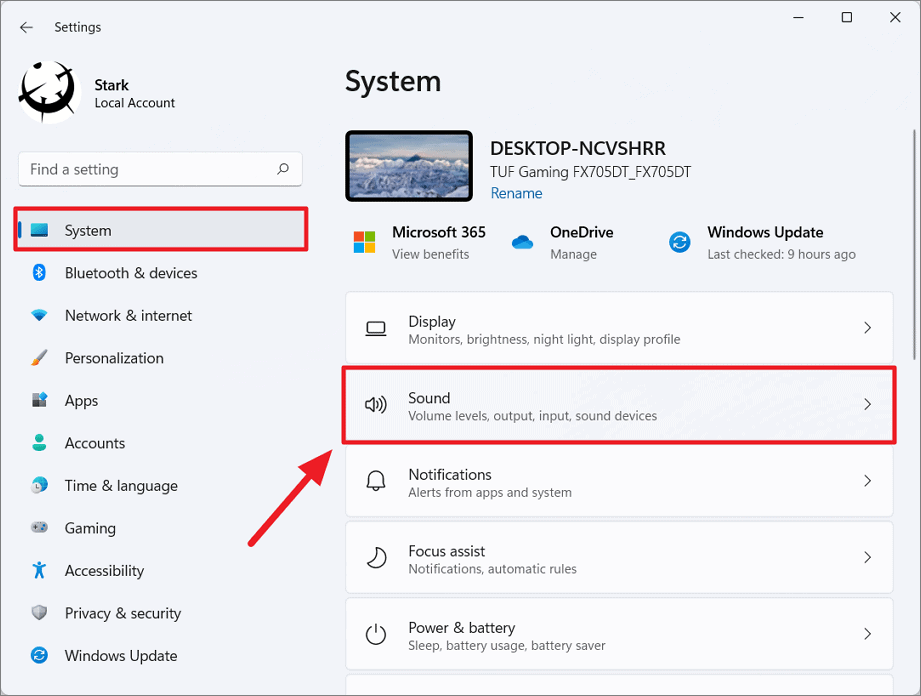 Then, scroll down to the 'Advanced' section and click on 'All sound devices'.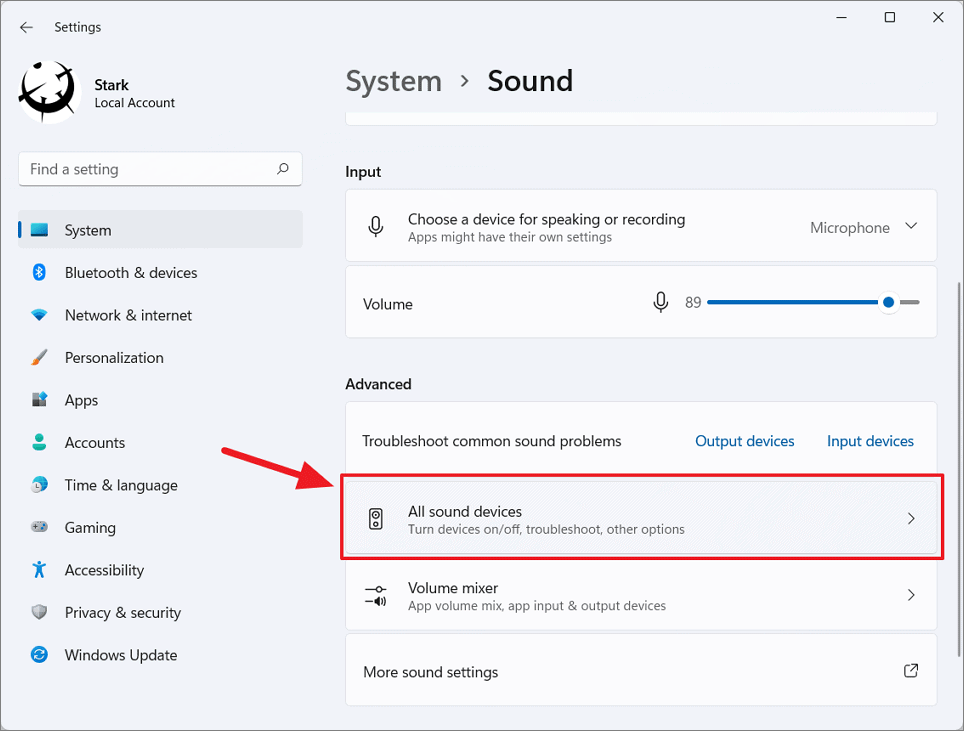 Enhance Speaker Audio Quality
In the All sound devices, you will see all your connected output and input devices. Here, you can select the output device or input device for which you want to enable the enhanced audio feature. In the below example, we want to improve the Speaker's sound experience, so we are selecting the 'Speakers' option.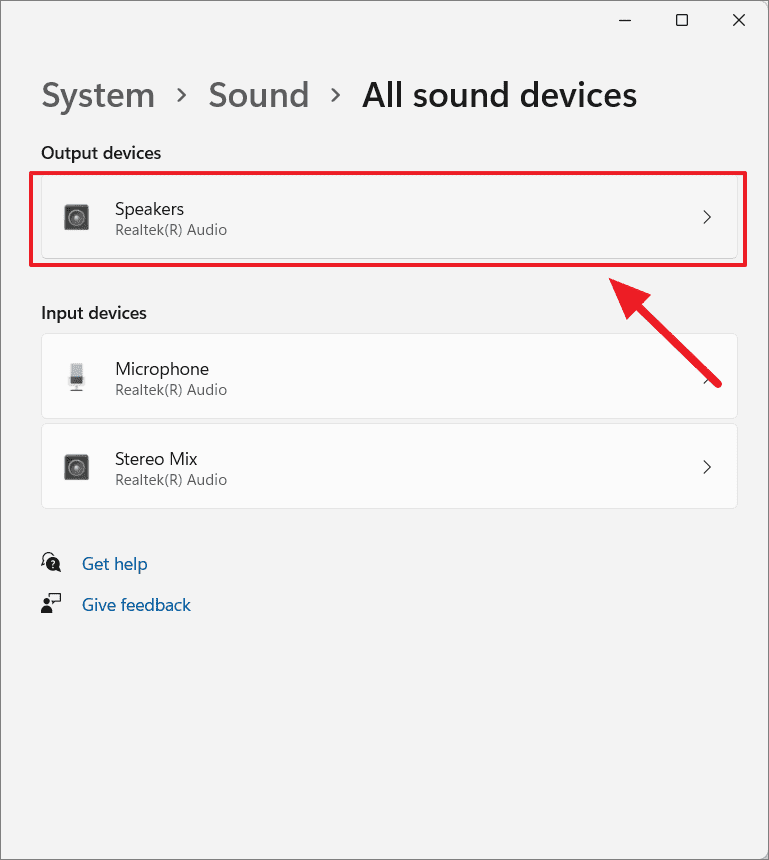 Then, scroll down to the 'Output settings' section and toggle the button to the On position next to the 'Enhance audio' option.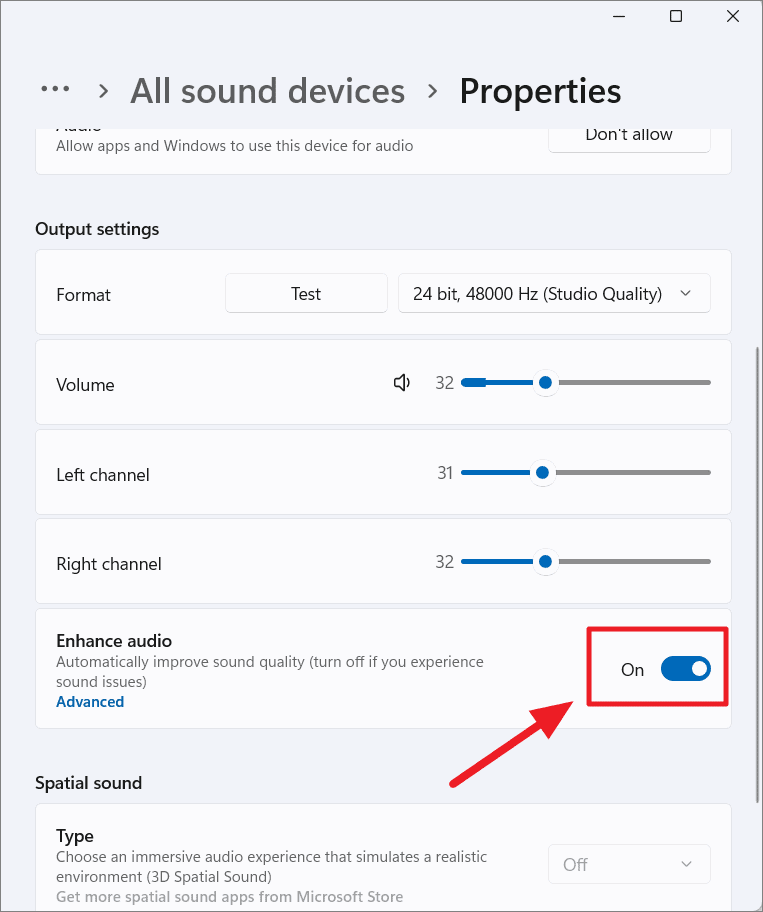 To see more Advanced options and configure Speakers' properties, you can click the 'Advanced' link.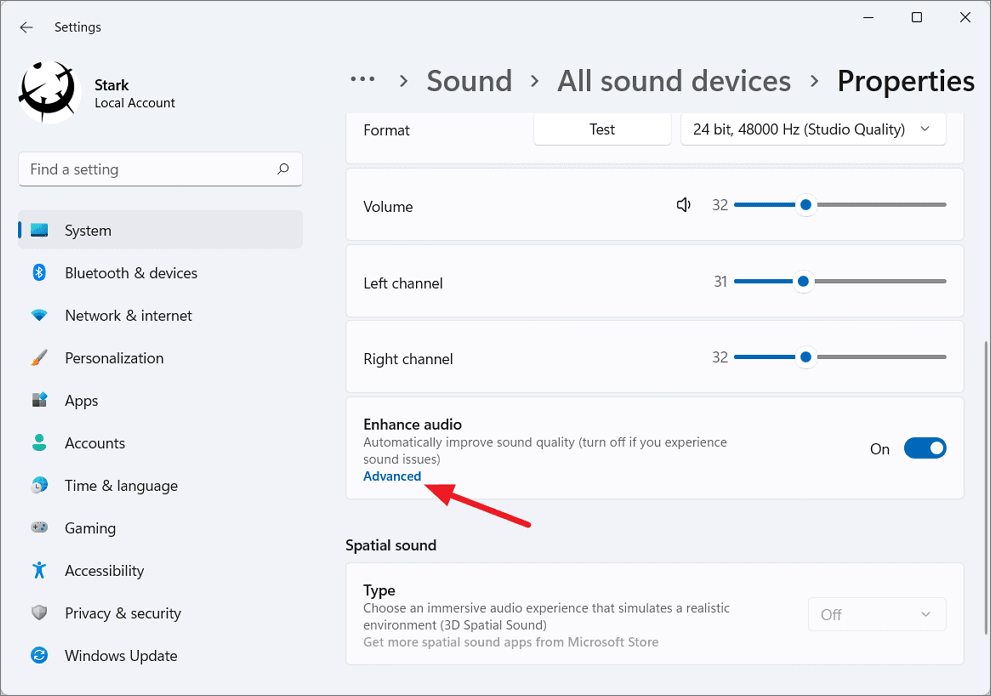 You can also change the audio device format and adjust each channel volume under 'Output settings'.
For instance, if you have 5 channel speakers, some of them may produce lower sound than others. You can adjust each channel as per your requirement to get a balanced and improved sound experience. Here's we have two-channel speakers (left and right). You can also control all channels, by changing total volume control.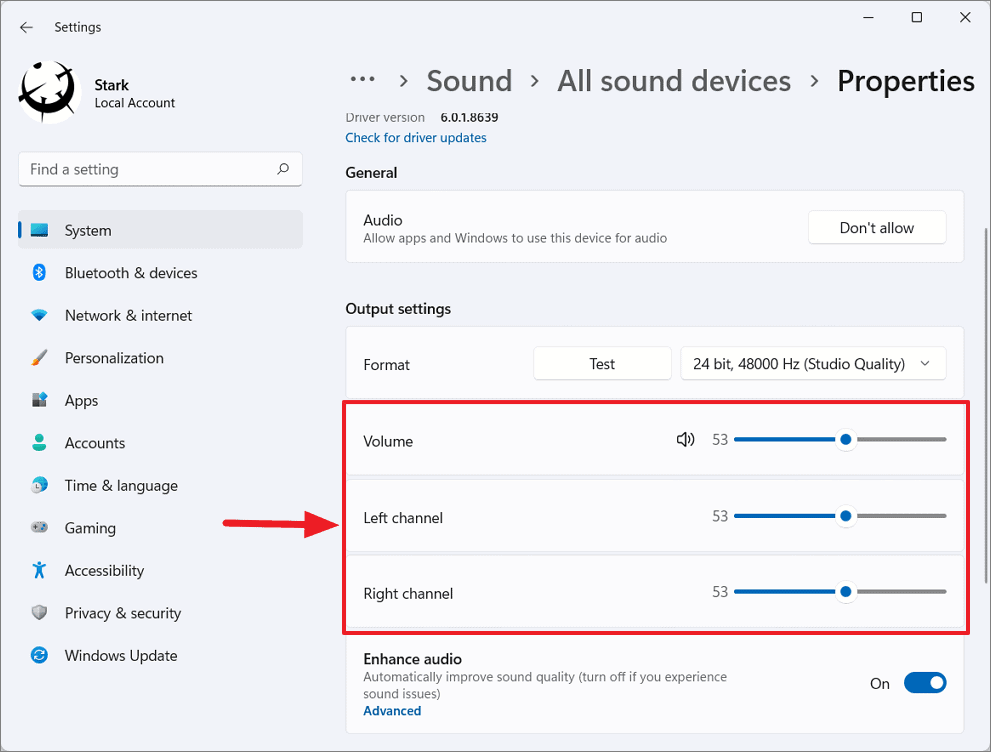 You can change your audio device's sampling frequency and bit depth from the drop-down next 'Format'. Having higher sampling frequency and audio bit depth produces much more accurate audio results. Make sure your audio device is set to the sample rate greater than '44.1 kHz' and/or audio bit depth higher than '16-bit' to have High-definition audio or HD audio experience.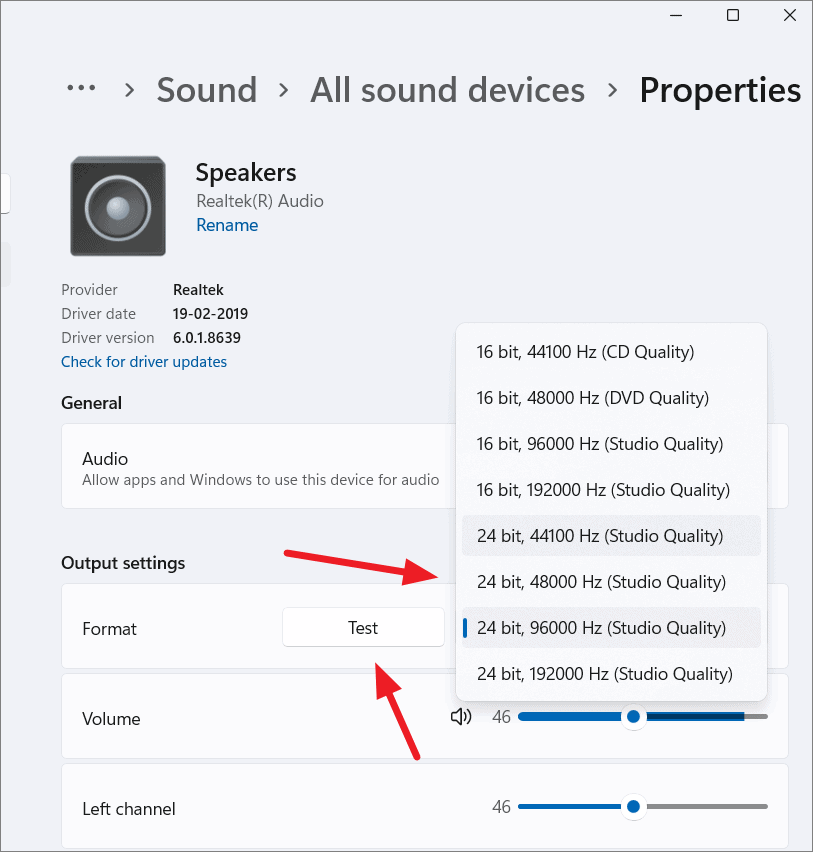 Also you speakers must be capable of playing your set sample rate and bit depth. Every speaker has a certain capacity, they can only produce up to a certain level of sampling frequency and bit depth. So make sure you select the correct frequency that sounds better on your devices. Once you the selected the format, click the 'Test' button next to the drop-down to test how it plays on your device.
Enhance Microphone Audio Quality
To enhance the audio quality of the Microphone, go back to All sound devices settings and select 'Microphone' under Input devices.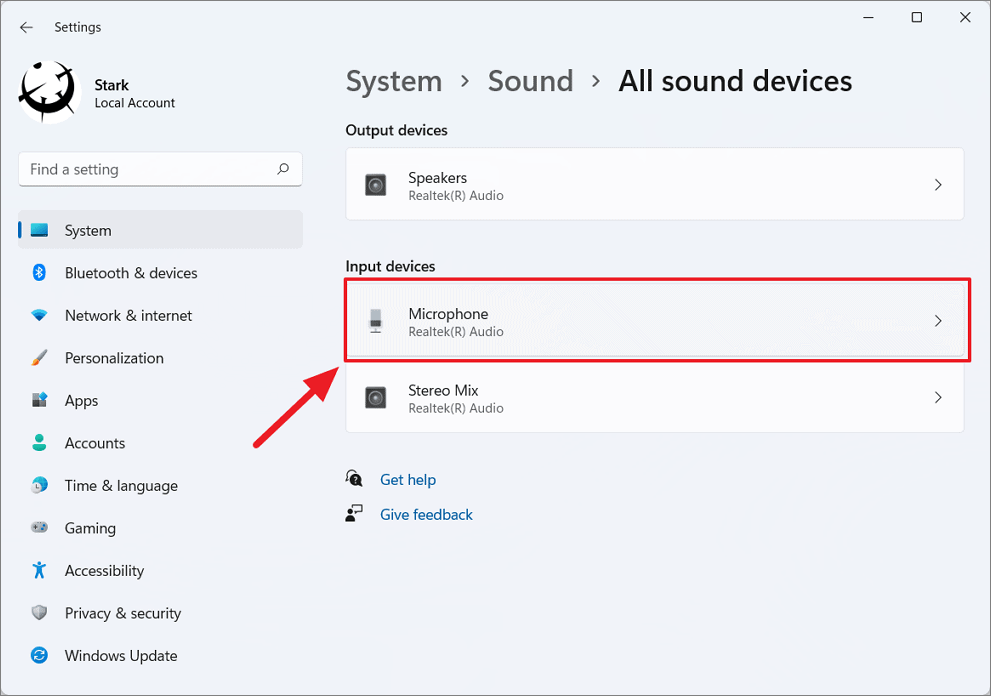 Then, toggle the 'Enhance audio' option to improve the sound quality of your Microphone.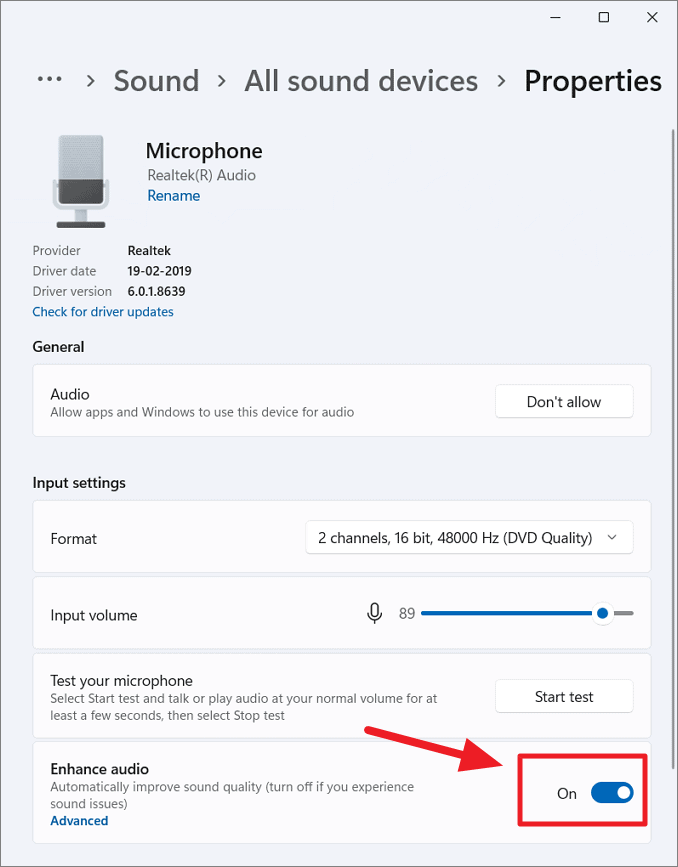 You can also change the input volume and format (sample frequency and bit depth) to see if it works better. Then, click the 'Start test' button and speak for a few seconds and click the 'Stop test' button to test how much volume it receives.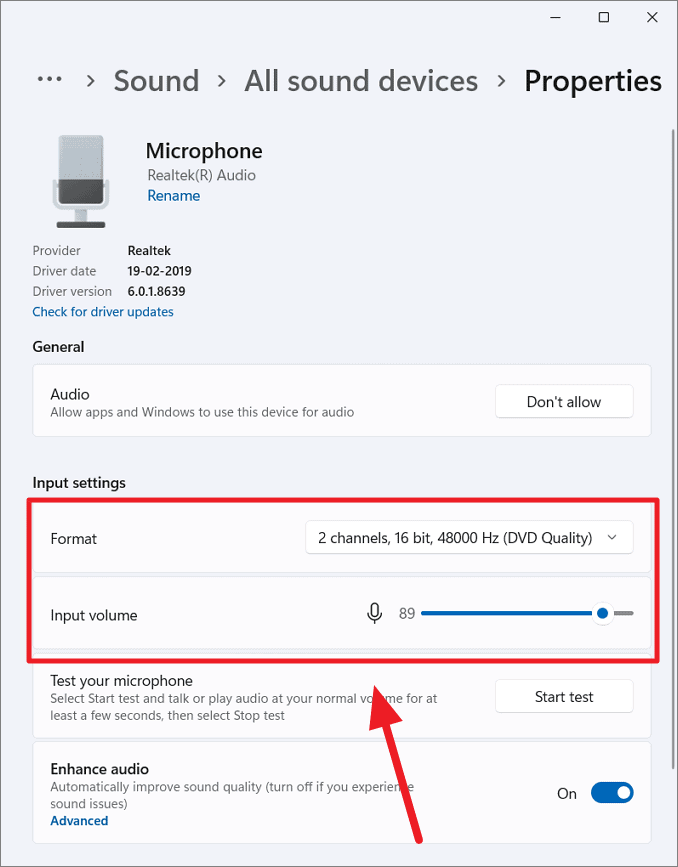 After that, restart your PC to see if it improves your audio experience.
Some systems don't handle Audio enhancements well, so it could be the reason you're having low-quality audio on your system. If the 'Enhance audio' feature is already enabled, disabling it could improve your sound quality. To disable the enhanced audio, simply turn off the toggle.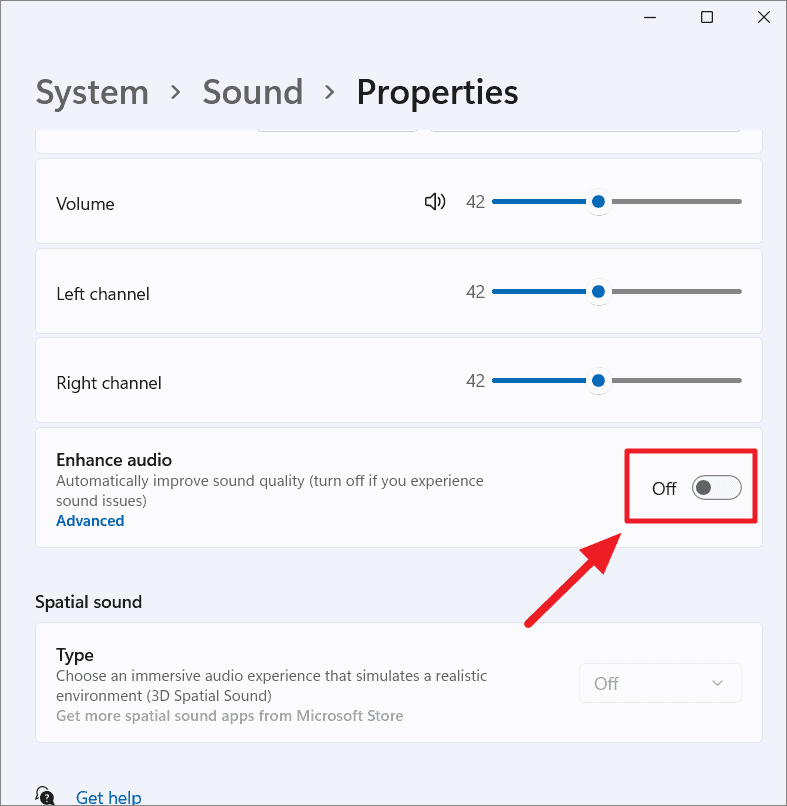 Enable Spatial Sound in Windows 11
Spatial Sound, as known as 3D audio, provides an enhanced immersive audio experience over headphones or external speakers where you will feel the sound flow around you.
Windows 11 supports various spatial audio formats including Windows Sonic for Headphones, DTS Sound, Dolby Atmos, and more. However spatial sound may only work on supported headphones or speakers. If you want to enhance your audio with 3D Spatial Sound, follow these steps:
First, open Windows 11 settings by pressing Windows+I. In the Settings app, click 'System' on the left and select 'Sound' on the right pane.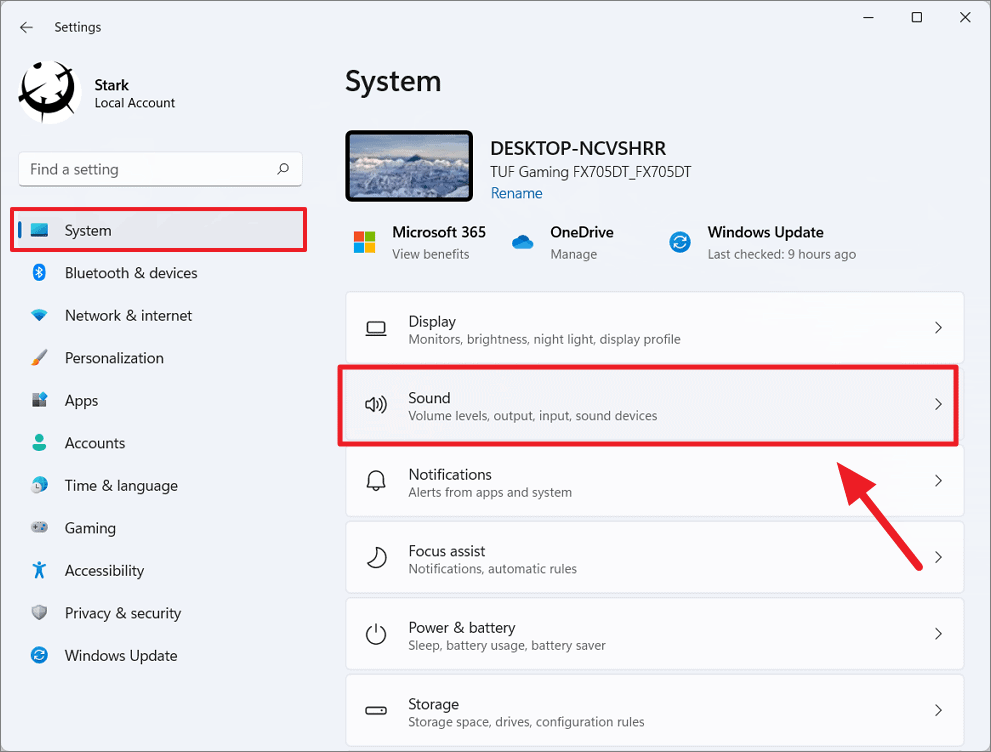 Next, expand the 'Choose where to play sound' drop-down under Output to see the list of all connected audio output devices. You will also see the 'Add device' button to pair a new output device. Now, select an output device for which you want to enable the spatial sound.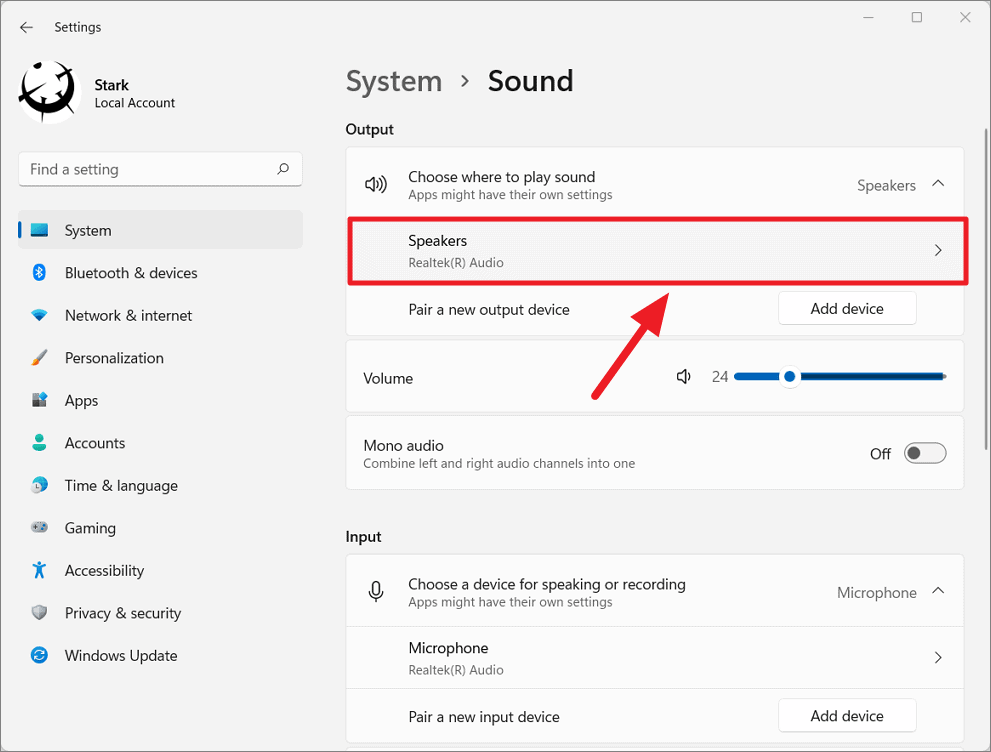 Then, scroll down to the bottom page and click on the 'Type' drop-down menu under the 'Spatial Sound' section. If your output device is not supported, this option would be greyed out as shown below.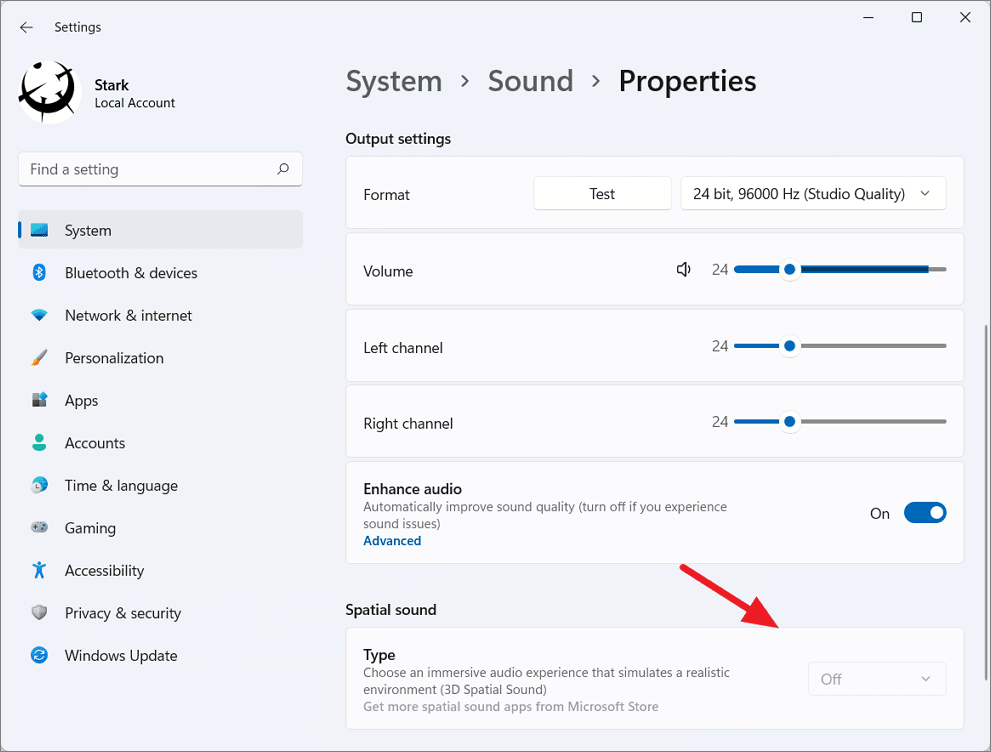 When you open the Type drop-down, you will only see 'Windows, Sonic for Headphones' spatial sound which is the only free option available for Windows 11. If you want different spatial audio formats, you will need to install third-party apps such as DTS Sound Unbound (DTS Surround), Dolby Access (Dolby Atoms) from Microsoft Store, or other software. DTS Sound Unbound and Dolby Access give you a free trial period after which you will have to pay for it to continue to enjoy your 3D sound experience.
Enable Mono Audio in Windows 11
Mono audio (monophonic sound reproduction) sends the same sound (channel) to both the left and right earphones (or speakers) while Stereo sound sends two different channels to each speaker (or earphone).
Even if you have more than two speakers set up, Mono tracks will only send one channel audio (same sound) to all the speakers which will feel as if the sound emanating from one position, centered in the 'sound field'.
Enabling Mono Audio can be useful if you have better hearing in one ear than the other or if you have compatibility issues or if you are just using one speaker. Also, some old songs sound better in Mono audio than in Stereo.
If you want to enable Mono Audio in Windows 11, go to Settings, select 'System', and click the 'Sound' option from the right.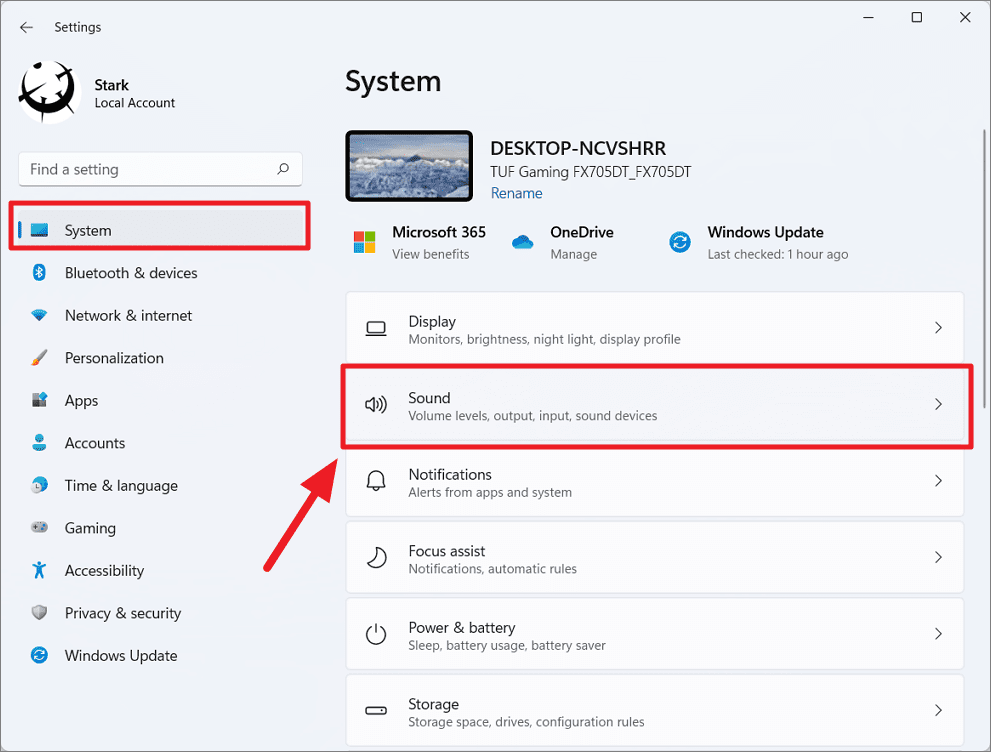 Then, turn on the 'Mono audio' toggle to combine your left and right audio into one.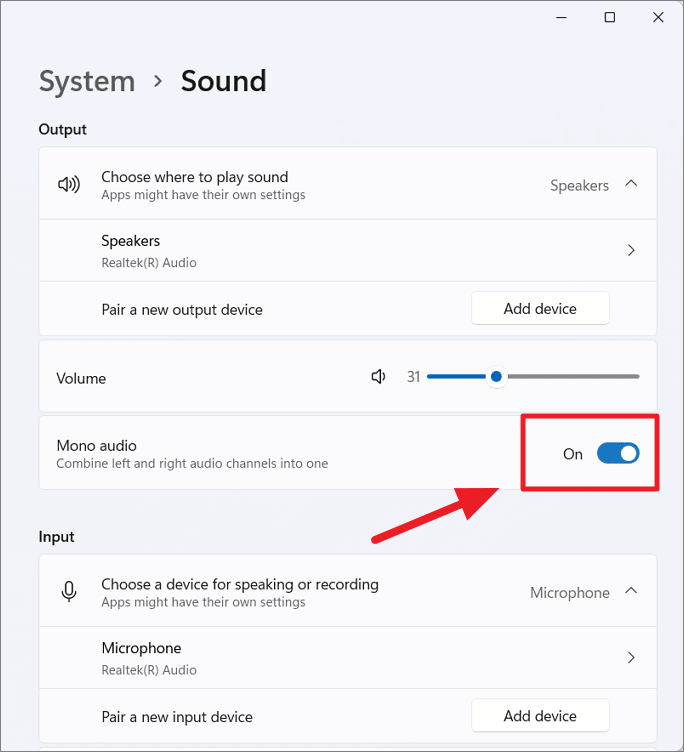 Improve Sound Quality from the Control Panel
Another way to improve your sound quality is to change properties and settings in the Sound Control Panel. From the Sound Control panel, you can change all the sound settings (and more) that you can change in the Settings app.
First, search for 'control panel' in the Windows search and select 'Control Panel' from the results to open it.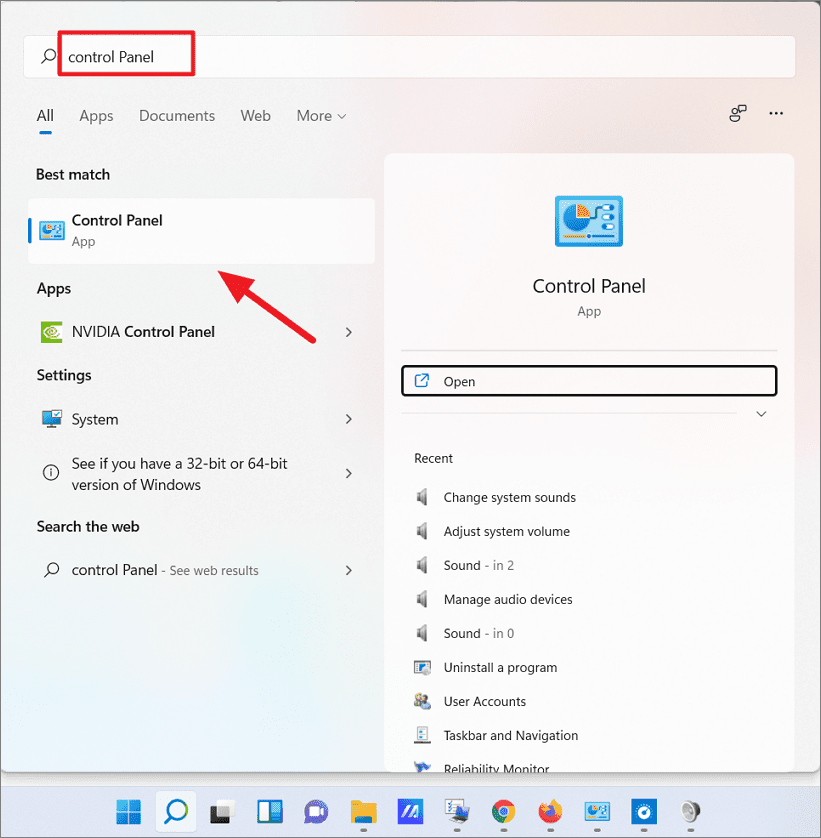 In the Control panel, make sure you are viewing the settings in the category and select the 'Hardware and sound' category.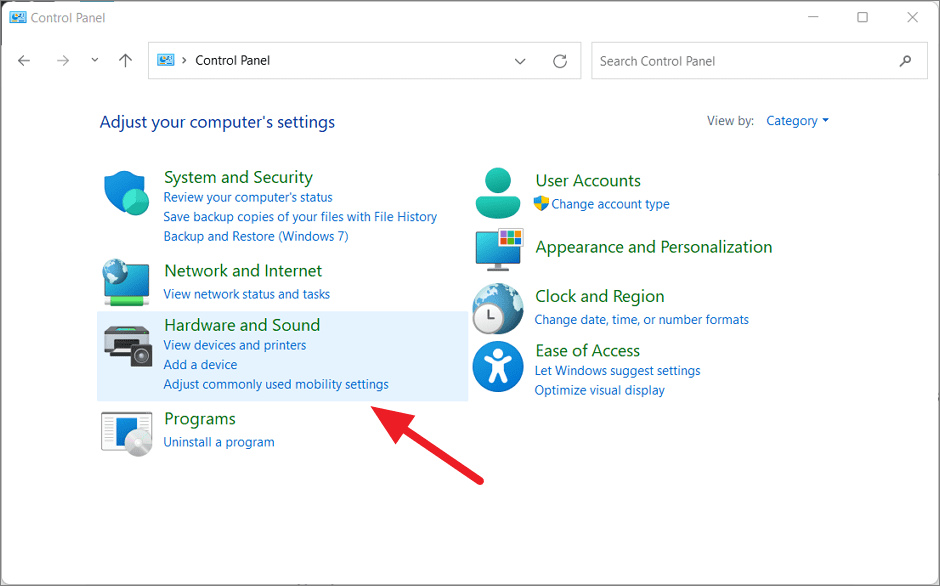 In the next window, you will see settings to manage audio devices, configure Volume Mixer, and change system sound under the 'Sound' section. Now, you can either click the 'Sound' option or 'Change system sounds' link to open the Sound Properties dialog box.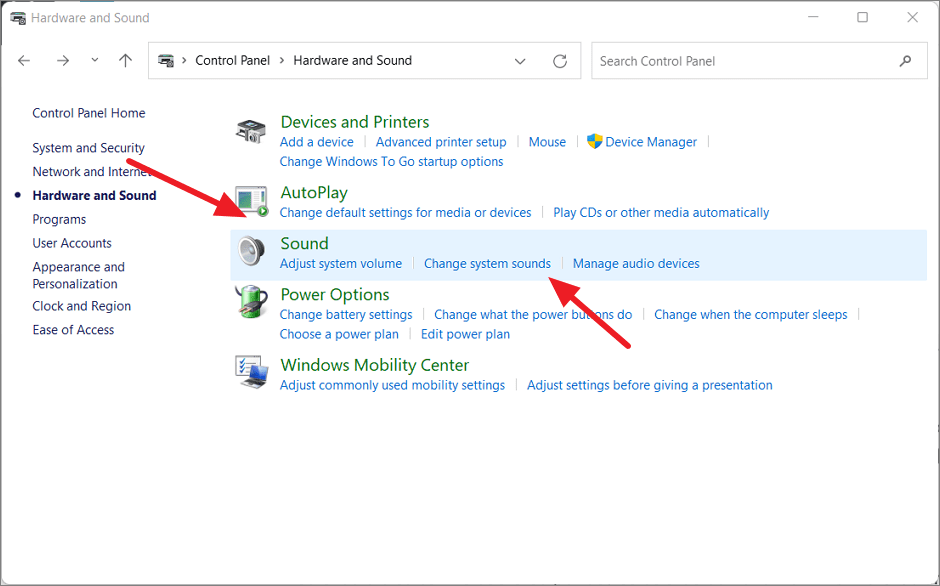 Alternatively, you can also directly open this 'Sound' dialog box by simply running mmsys.cpl in the Run command (Win+I).
This opens the Sound dialog box where you can configure various sound settings.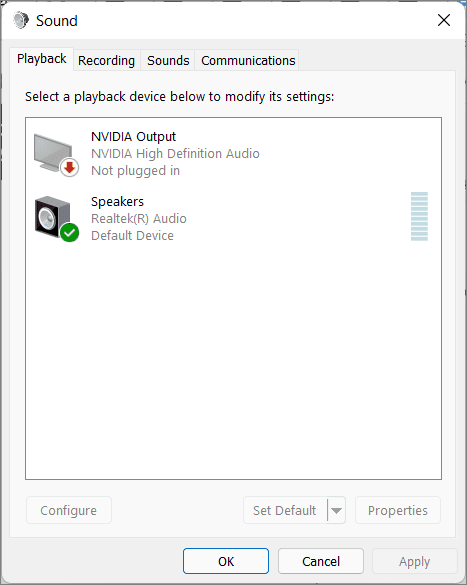 Configuring Playback Device Properties
In the Sound dialogue box, go to the 'Playback' tab (Output) where you can see the list of connected and disconnected output devices (Speakers, headphones, etc.). Select the device that you want to configure and click the 'Properties' button.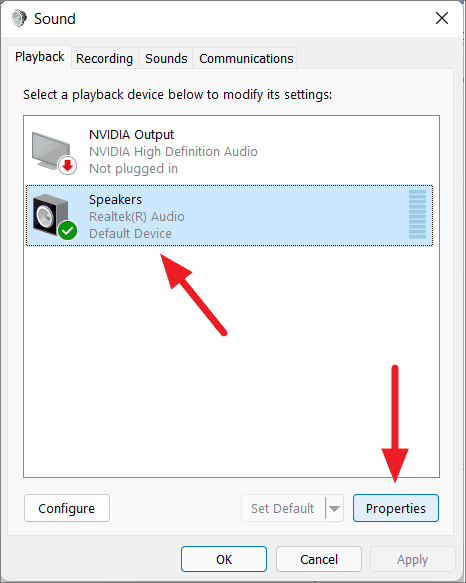 In the Speakers Properties dialog, go to the 'Levels' tab to adjust volumes. You can adjust the output slider to change the overall volume of the device. To change each speaker's volume level, click the 'Balance' button to adjust each channel manually.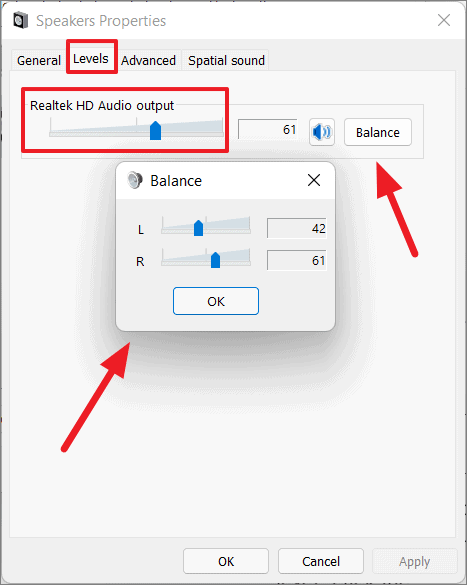 Sometimes, the selected or default audio format may not be compatible with the hardware or the output audio device you have. So, you can try changing the audio format to check if the audio works properly.
To do this, switch to the 'Advanced' tab and choose an audio format that works best for you from the 'Default Format' drop-down. Choose a higher sample rate and bit depth and click the 'Test' button to hear how it works.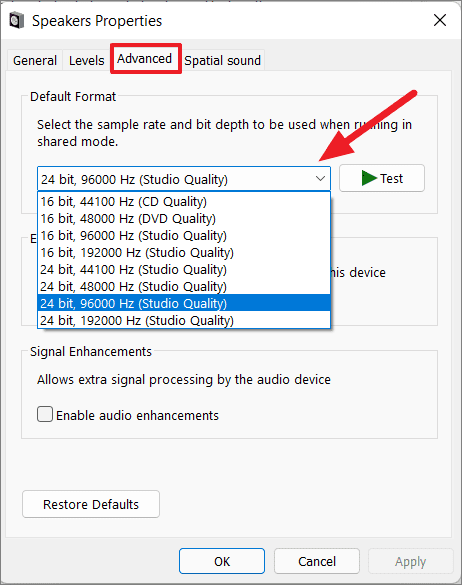 You can also enhance your audio quality by checking the 'Enable audio enhancements' box under the Signal Enhancements section.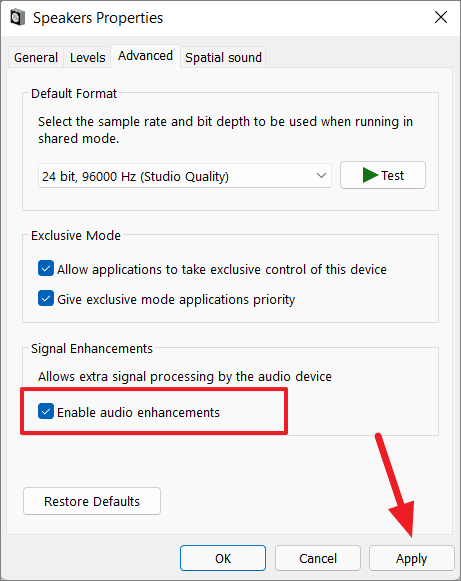 You can also allow some audio applications such as music apps or streaming apps to take exclusive control over your audio device and cut off all other computer sounds so that other apps can't play any sound at the same time and disturb your entertainment. To enable the exclusive mode for audio devices, simply tick the 'Allow applications to take exclusive control of this device' option under the 'Exclusive Mode' section.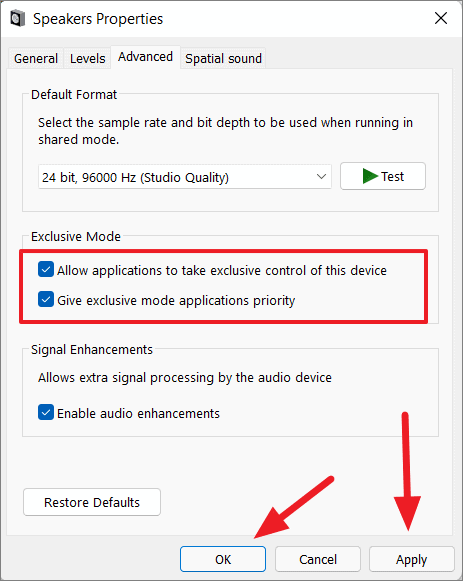 Also, make sure 'Give exclusive mode applications priority' is also checked to give priority to the exclusive mode applications.
You can also enable spatial sound from the 'Speaker Properties' dialog box. Go to the Spatial sound tab and choose a format from the drop-down. After making the changes in the Speakers Properties, click 'Apply' and 'OK' to apply the changes and close the dialog.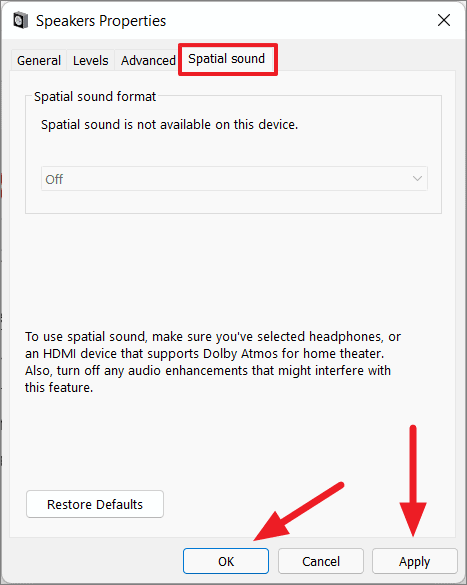 Configuring Recording Device Properties
To improve your recording sound (Microphone), go back to the Sound dialog box and switch to the 'Recording' tab. Then, select the input device and click the 'Properties' button.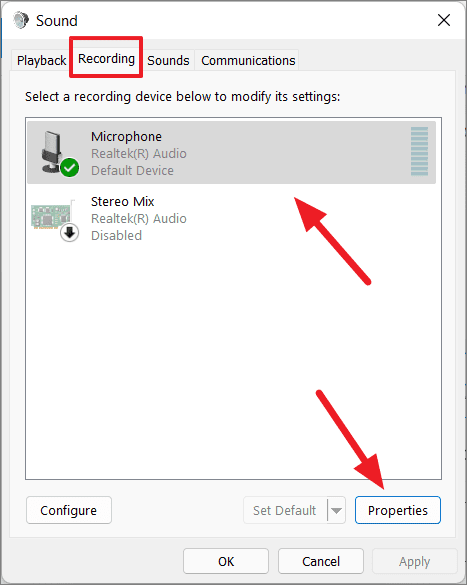 In the recording device (Microphone) properties dialog, go to the 'Levels' tab. Here, you can adjust the Microphone volume slider to ensure that you have the right level of the input volume.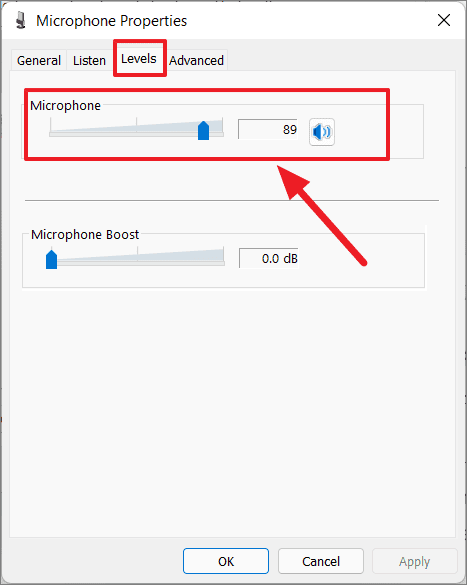 Even after increasing the volume level to the maximum if you are not getting proper input sound, you can try boosting the Microphone. By default, the Microlevel boost is set at '0.0 dB'. But you can move the 'Microphone Boost slider' to your comfort level to improve the microphone sound even further.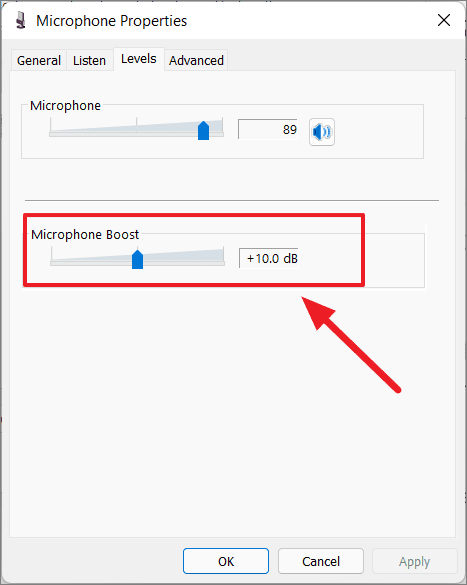 If boosting the volume doesn't work, then switch to the 'Advanced' tab and change the sample rate and bit depth frequency from the 'Default Format' drop-down.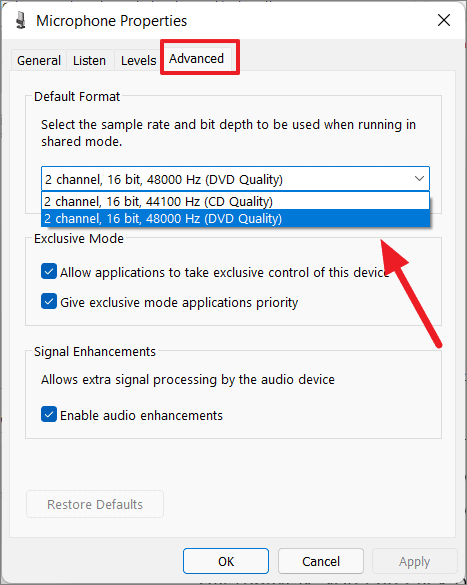 If the Microphone is still too low, deselect the 'Allow application to take executive control of this device' option under the Exclusive mode.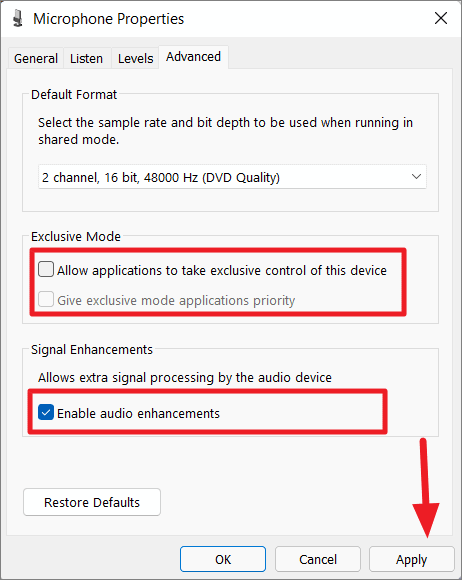 Then, you can also try enabling 'Audio enhancements' to improve your audio input.
How to Hear Instant Audio Feedback
But after changing the Microphone volume, format, or boosting microphone, how do you know you know if it's working properly? That's why Microphone Properties has the 'Listen' tab.
Windows allows you to listen to the input sound picked up from your microphone directly on your speakers or headphones. If you connect a microphone or if there's an embedded microphone onto your computer, you can hear the instant feedback on the output device.
Let's assume you are teaching a class online, you might want to listen to your voice as you speak so that you can know how well your students can hear you as well as analyze the quality of the audio from your mic. To enable this feature, follow these steps:
Go to the 'Listen' tab on Microphone Properties and check 'Listen to this device' to hear mic feedback. From the 'Playback through this device' drop-down menu, you can also choose through which output device you want to hear the feedback.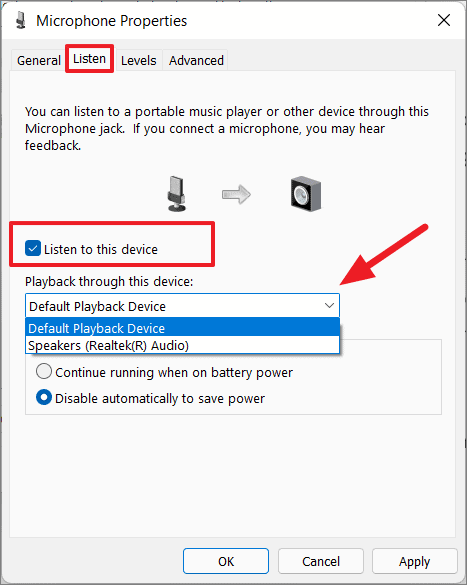 However, this feature works best if you connect a headphone to the computer to hear the feedback which prevents the audio from feeding back into the microphone. If you use speakers to listen to the feedback, you can reduce the Mic sensitivity and keep it away from the speakers to reduce the feedback loop.
Then, under the Power Management section, you can choose whether you want to continue hearing the feedback even when your system running on battery or disable it automatically to save power.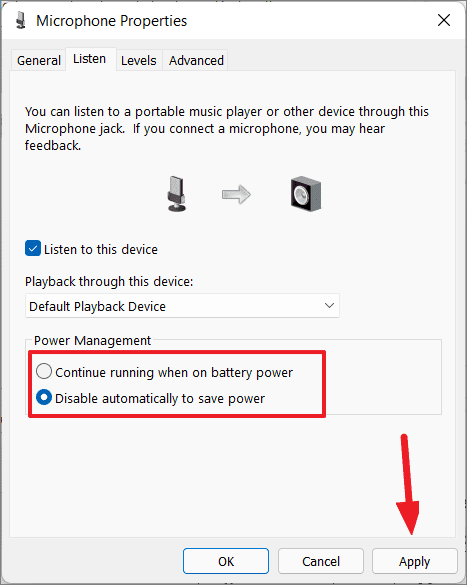 Then, click 'Apply' and select 'OK'.
Update Your Audio Drivers to Improve Sound Quality
Another way to improve sound quality is to update necessary audio drivers. It is always recommended to keep your drivers up-to-date so that your computer and its devices are working properly.
Windows 11 automatically downloads and installs updates for the operating system, security, and drivers. If your Windows 11 system doesn't auto-update, you can manually check for driver updates through Windows update settings.
Update Drivers through Windows Update
To do that, open 'Settings' and go to the 'Windows Update' section on the left. Then, click the 'Check for updates' button on the right.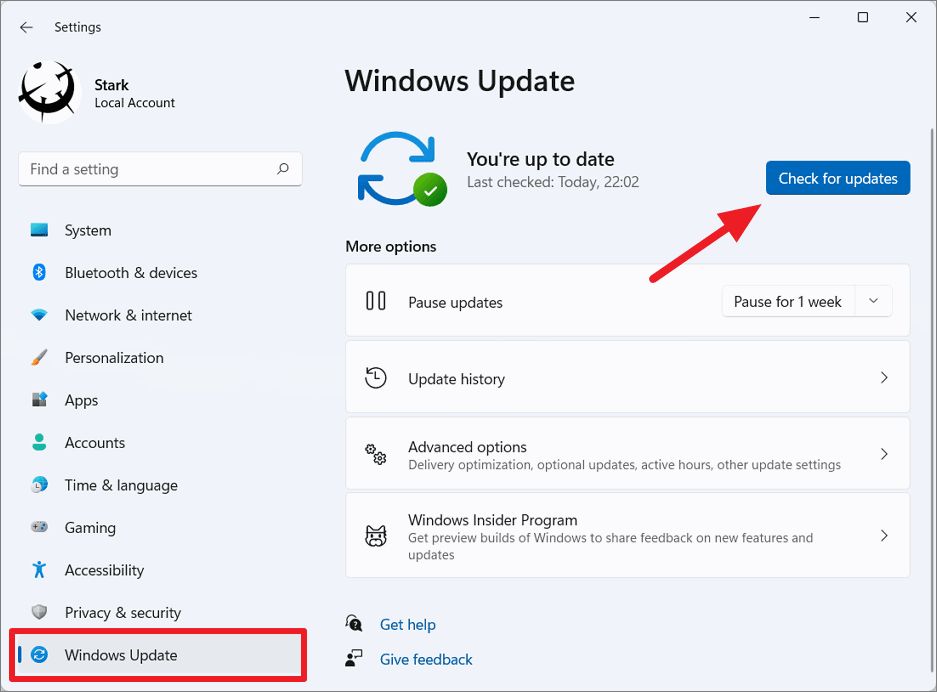 Windows will download and install updates if there are any. If the driver updates don't show here, you can check the 'Optional updates'. To do that, click on the 'Advanced options'.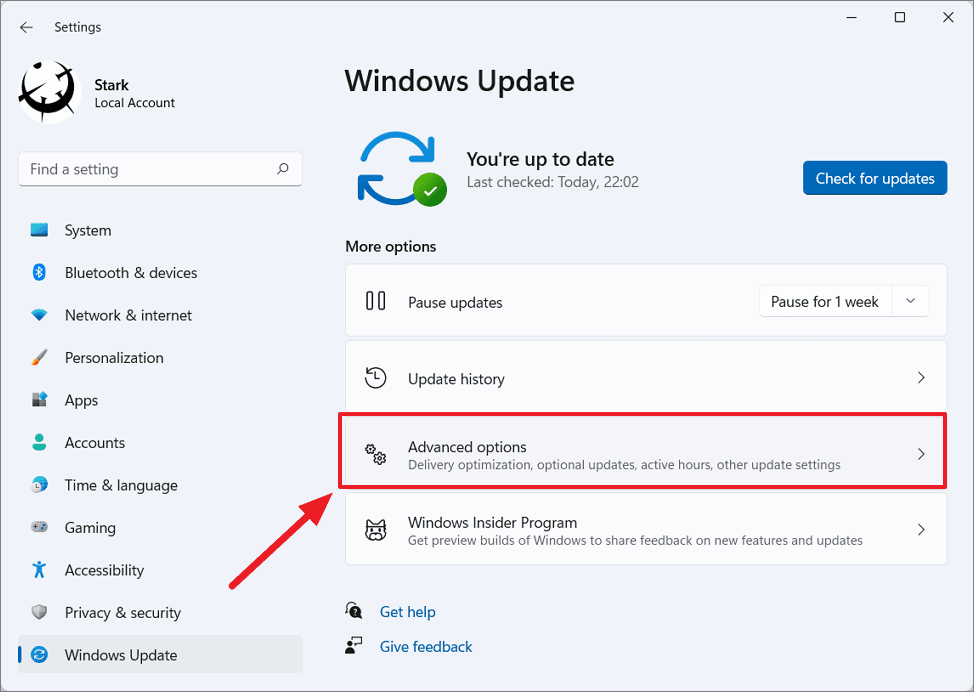 Then, select the 'Optional updates' option under Additional options.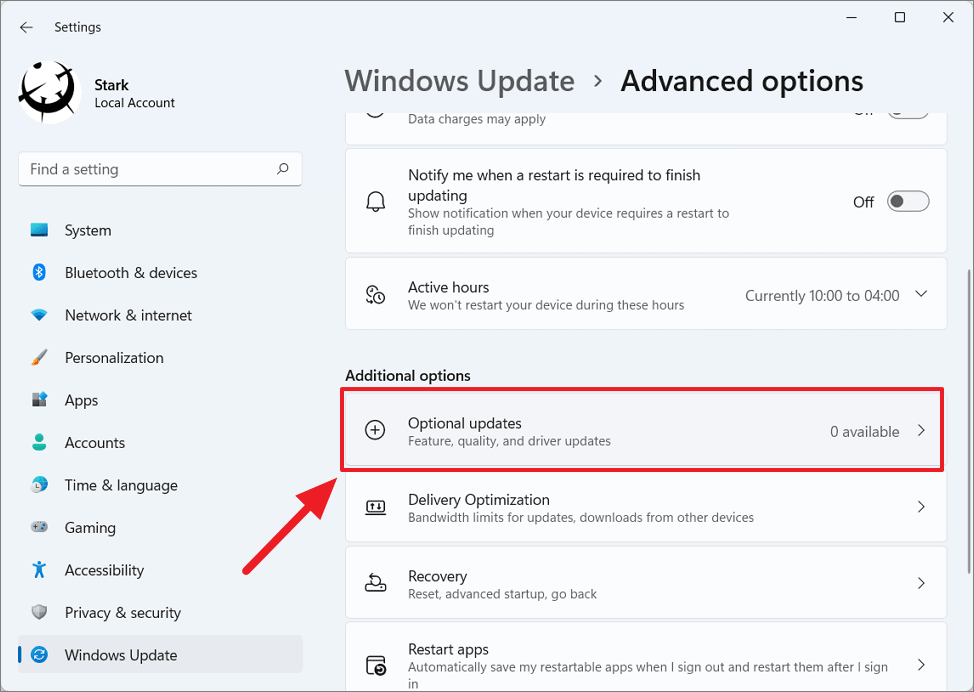 If there are any driver updates for your computer, you can download and install them from here.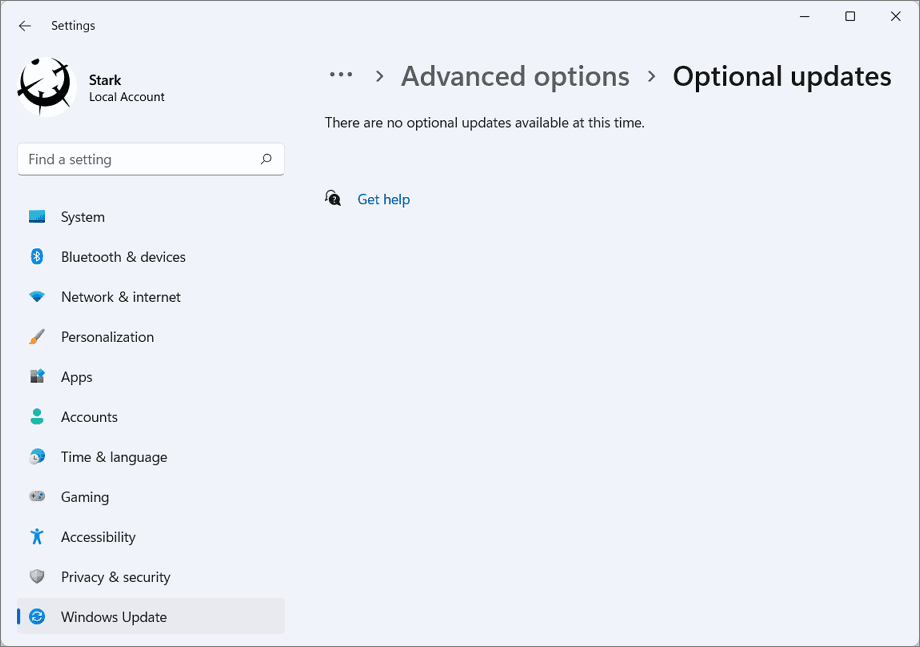 Update Driver through Device Manager
You can also update your drivers from the Device Manager component. Open Windows Manager by searching for 'Device manager' in the Windows search and selecting the top result. Or you can right-click the Start menu and select 'Device Manager'.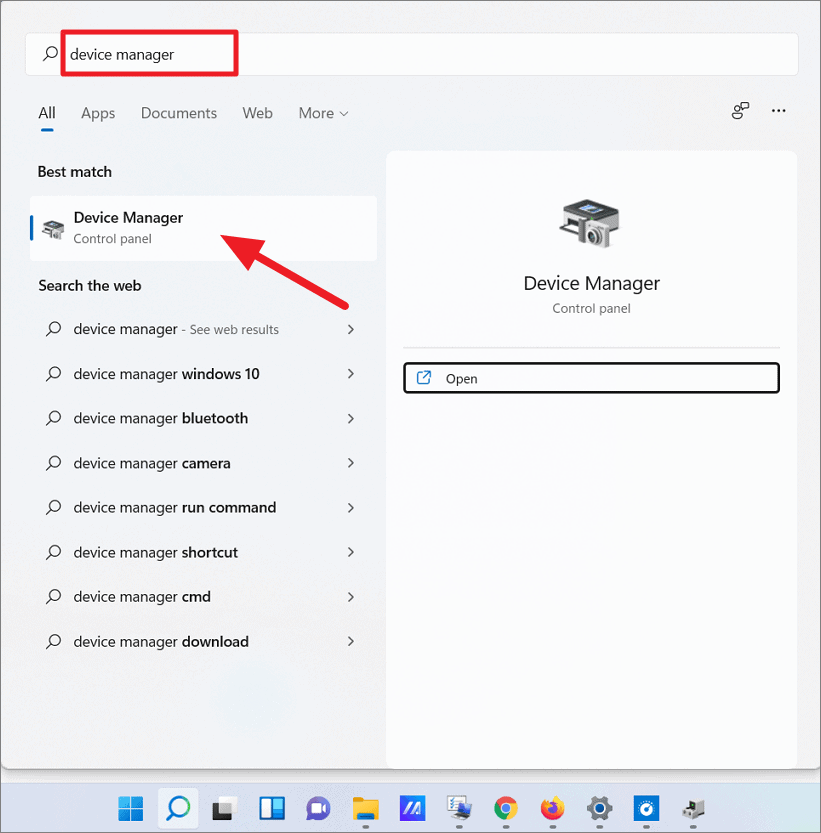 In the Device Manager, find and double-click on the 'Sound, video and game controllers' option from the list of devices.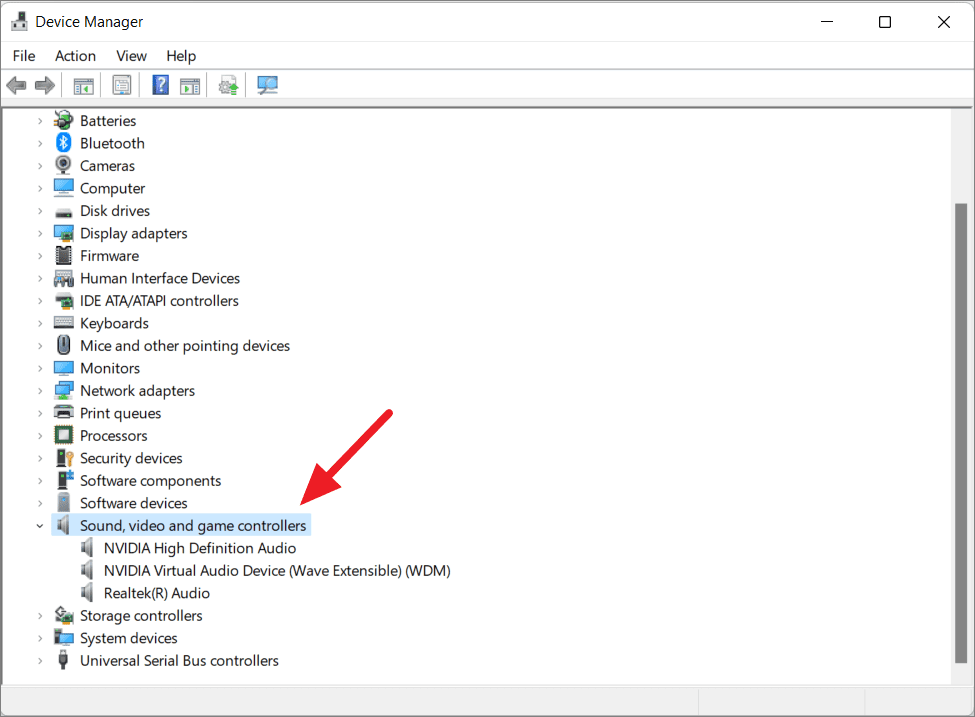 Then, select the audio driver you want to update (e.g. NVIDIA High Definition Audio), right-click on it, and click 'Update driver'.
Next, you will see the Update Drivers window. Here, you can either search for drivers automatically or you can browse your local computer for the downloaded driver package and install it manually.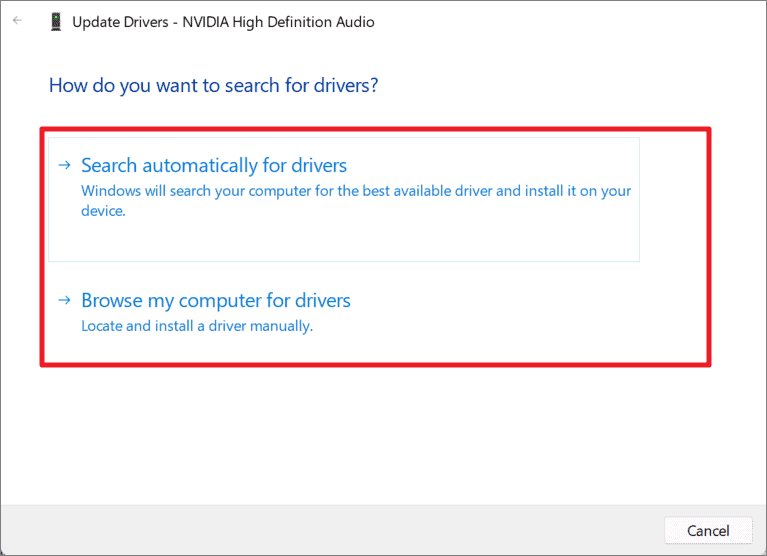 You can also search for Audio drivers on the manufacturer's official website, then manually download and install updates (if there are any) from there.
If the audio driver is still not working properly, you can try uninstalling and reinstalling the driver. To do that, right-click on the driver and select 'Uninstall device'.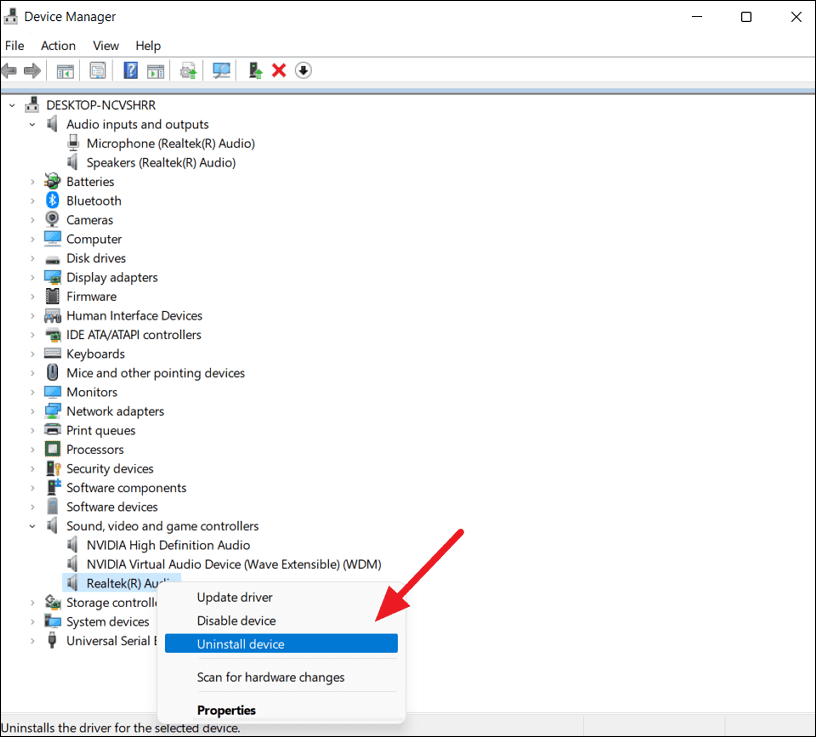 After the driver is uninstalled, restart your system. Once the system starts up again, Windows will reinstall the driver automatically. Or you can visit your manufacturer's website and download the latest version of the driver and manually install it.
Improve Sound by Controlling Individual App Volume
You can also change/improve audio quality on windows 11 by adjusting the individual app's volume. When you adjust the volume slider in the Action center, it will change the volume for all programs on the computer. But Windows Volume Mixer allows you to control individual programs' sound. There are two ways to access the volume mixer in Windows 11 – through Settings and Control panel.
To access the volume mixer in the settings, right-click the speaker icon on the taskbar corner and select 'Open Volume mixer'.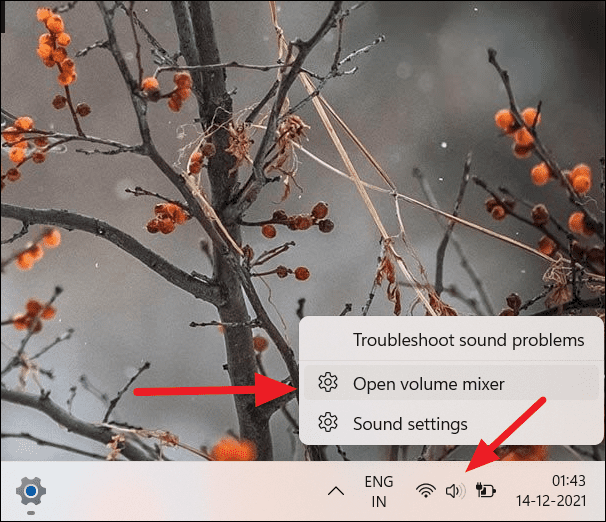 This will open the Volume Mixer in the settings. Here, you can adjust each application slider according to your needs.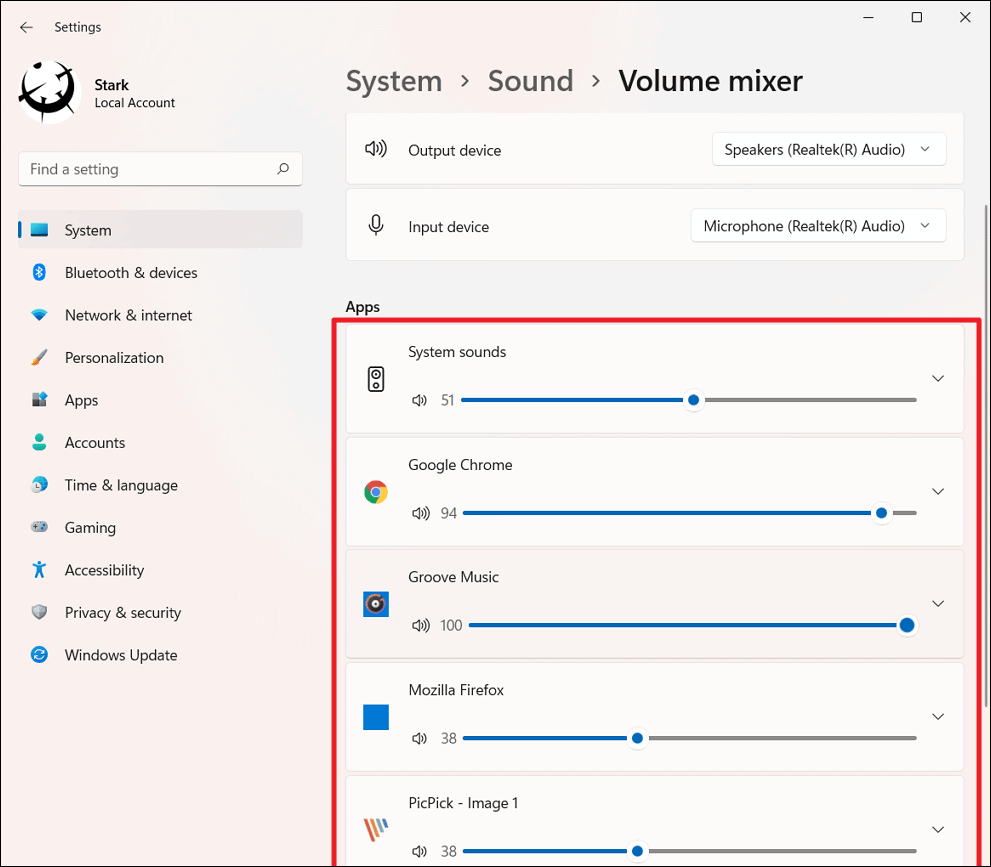 To reset all the volume to default, click the 'Reset' button at the bottom.
Another way to access the Volume mixer is through the Control panel. To do this, open Control Panel and go to the 'Hardware and Sound' category. Then, click 'Adjust system volume' under the Sound section.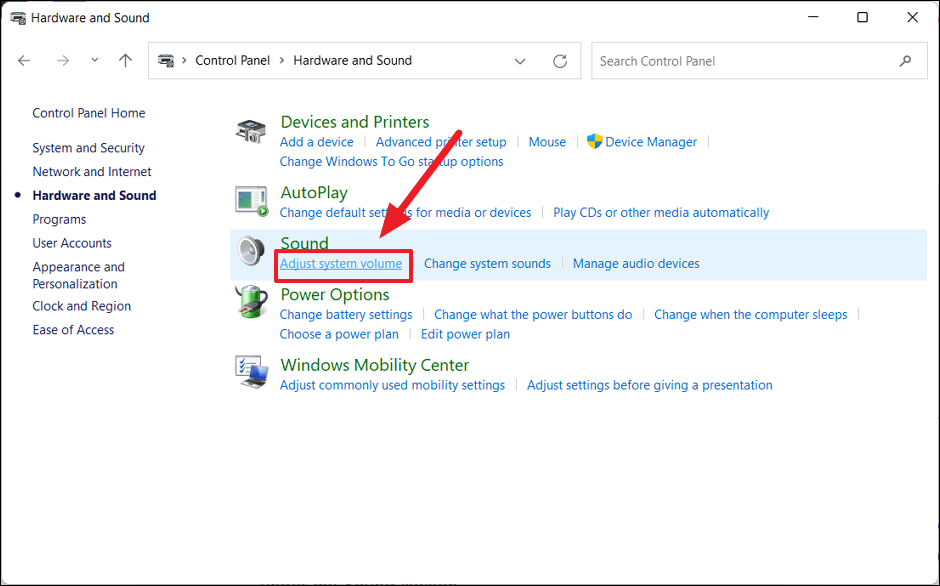 This opens up the Volume mixer control applet where you can adjust the volume for each running application. Now, adjust each app slider accordingly.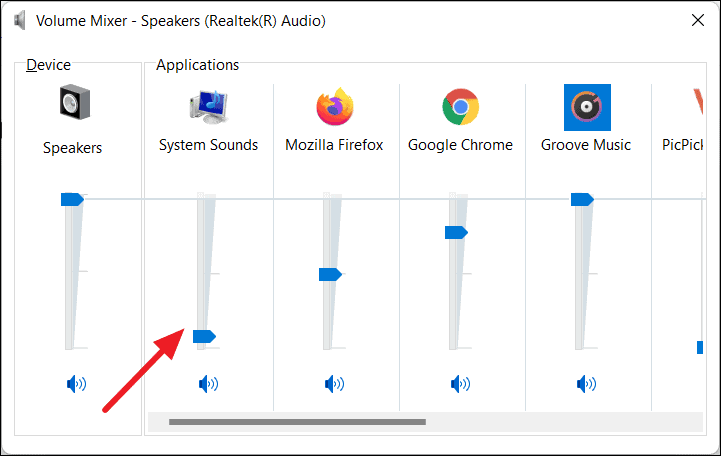 Use Third-Party Audio Enhancement Software
Another way to enhance the audio and improve the quality of the sound is to use a third-party audio enhancement software or audio equalizer software. Whether it's a low-quality computer/speakers or a flawed audio file, you can use third-party software to amplify or enhance the sound quality on your computer. Audio equalizer software can balance the frequency, reduce background noise, increase the volume, add sound effects, tweak the audio fidelity to significantly improve the sound quality. Here's the list of best audio enhancement and microphone booster software:
Best Audio Enhancement/Equalizer Software
Best Microphone Booster software
Use built-in Realtek Audio Manager/Console to Improve Sound
Realtek Sound card comes pre-installed on many Windows computers nowadays. If you have a Realtek sound card on your Windows 11 computer/laptop, then you would have a built-in driver application called 'Realtek Audio Console' or 'Realtek High Definition Audio Driver' which allows you to configure various Windows sound settings.
Realtek Audio Console is a driver software that is automatically installed when you install or update your audio driver. This application lets you configure various output and input devices settings such as volume, default format, equalizer, environmental settings, microphone boost, headphone virtualization, etc. You can configure these settings to improve sound quality on Windows 11. Let us see how to do that:
To launch Realtek Audio Console, search for 'Realtek Audio Console' in the Windows search and select the top result.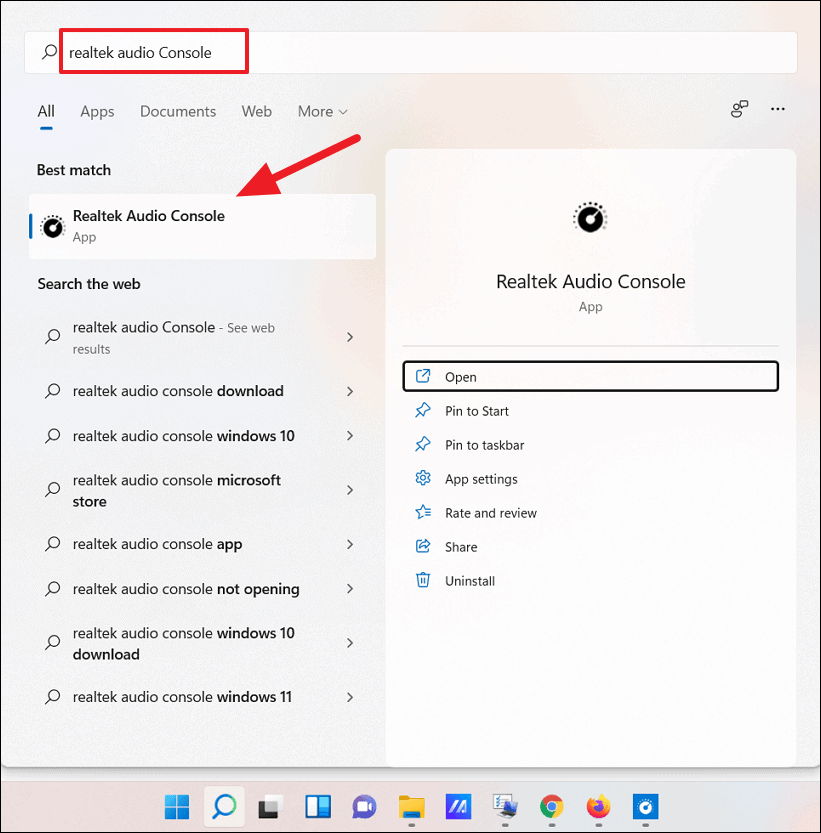 In the Realtek Audio Console app, you will have two sections on the left – Playback devices (output devices) and Recording devices (input devices).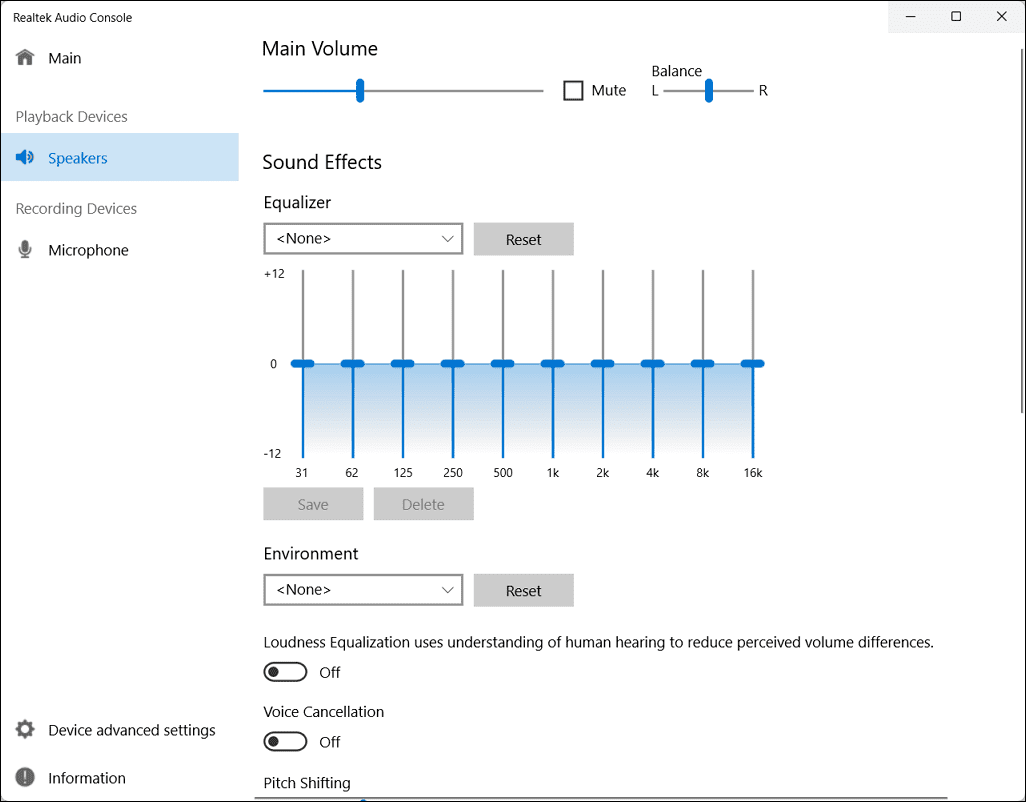 Configure Speakers/Headphones to Improve Sound Quality
In the Speakers tab, you can change Main Volume, Sound effects, Equalizer, Environment, Default Format, and Speaker configuration settings.
Under the 'Main Volume' section, you can change the overall volume and balance the left-right (L and R) channel audio output using the sliders. You can also mute sound by checking the 'Mute' box.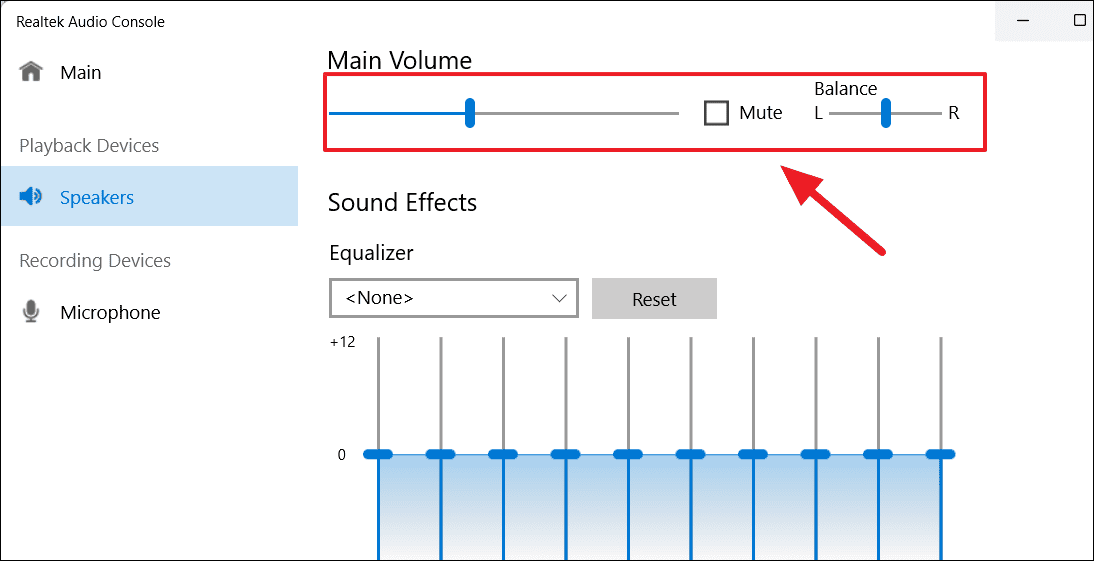 Under the 'Sound Effects' section, you can configure equalizer effects, environment effects, voice cancellation, pitch shifting, and loudness equalization.
In the Equalizer settings, you can either create a custom preset setting or select an existing preset setting from the 'Equalizer' drop-down.
To create your own custom preset, adjust the frequencies using the given sliders per your comfort and then click the 'Save' button below.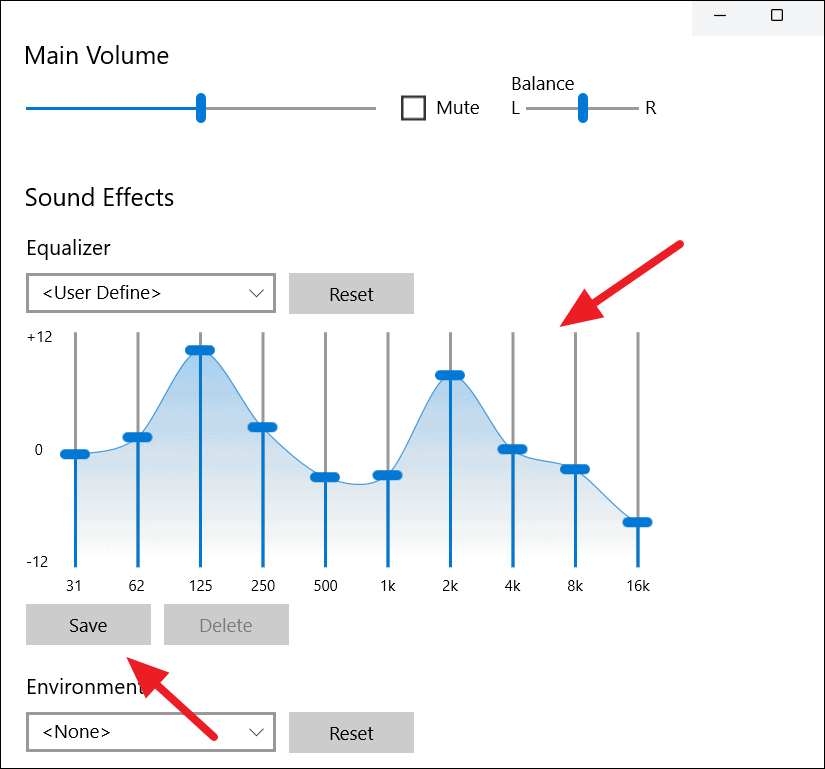 Then, enter a name for your preset in the second box of the dialog box and click 'OK' to save it.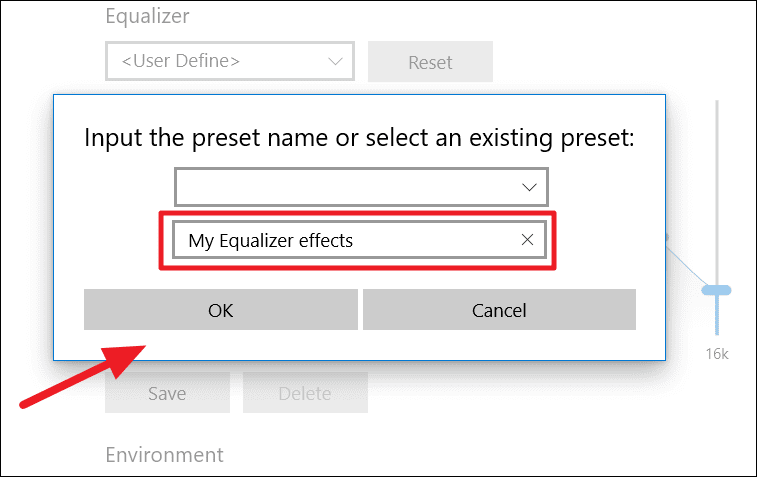 If you wish to delete the created preset, simply select it from the drop-down and click 'Delete'.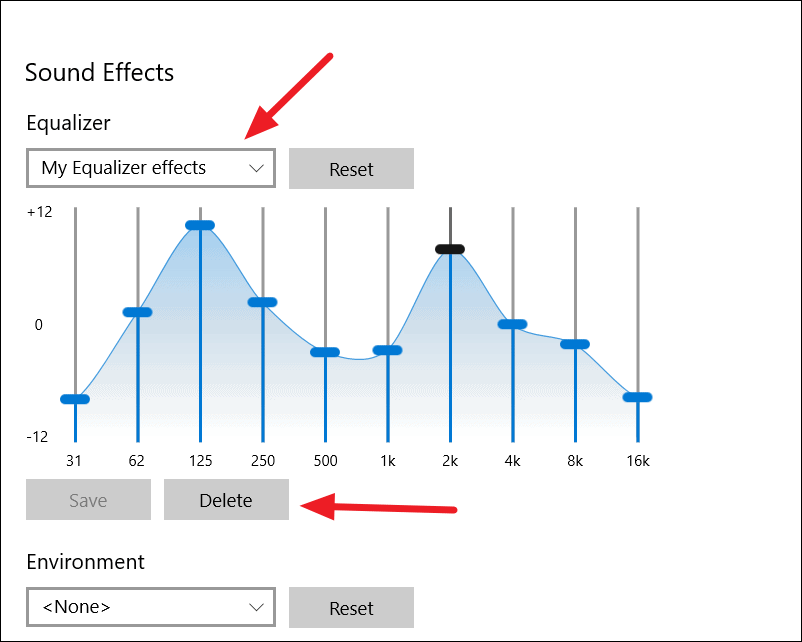 In the confirmation box, click 'OK' to delete it.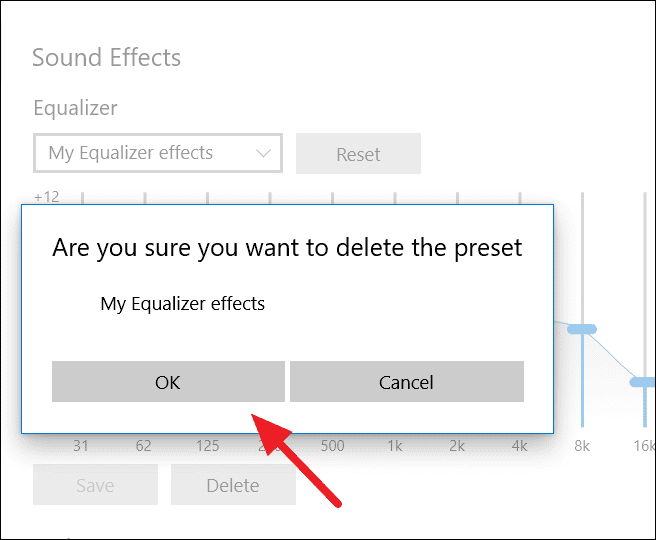 The tool also offers a list of available Environment effects to provide an immersive experience suitable for each environment setting such as Living Room, Stone Room, Auditorium, Concert Hall, Arena, Alley, Forest, etc. Select a simulated environment preset from the 'Environmet' drop-down.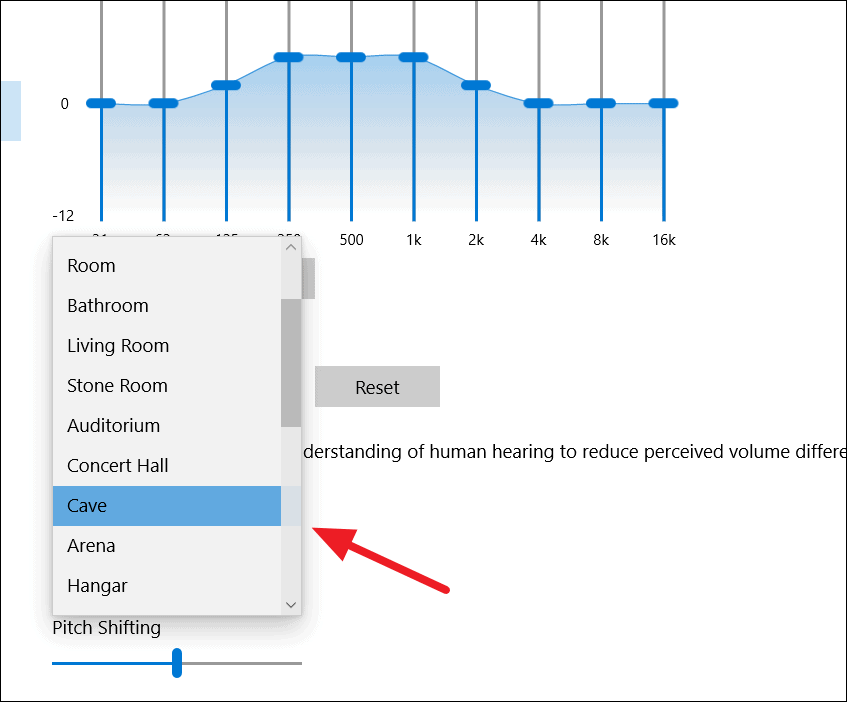 You can enable 'Loudness equalization' to reduce perceived volume differences. You can also turn on the 'Voice Cancellation' feature to cancel out background noise from the playback.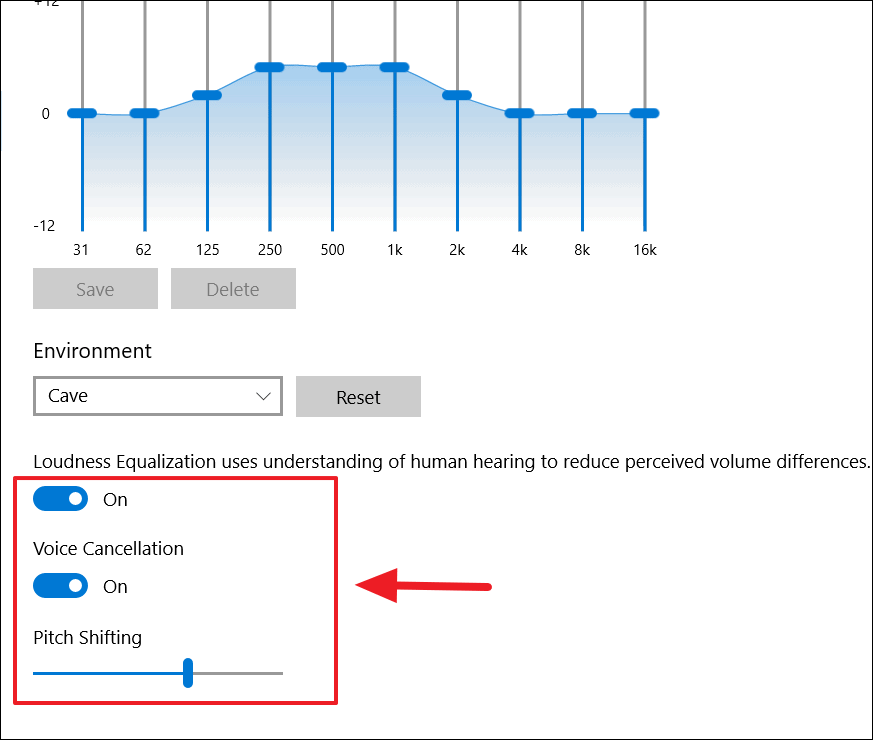 The Pitch Shifting slider allows you to raise or lower the original pitch of the sound. Drag the slider to adjust it to your suitable level.
Under 'Default Format', you can select the sample rate and bit depth you want to use when running in shared mode. Increasing the sample rate and bit-depth alone will not improve sound quality, you will also need a proper source (like an audio file) that has a higher sample rate and bit-depth.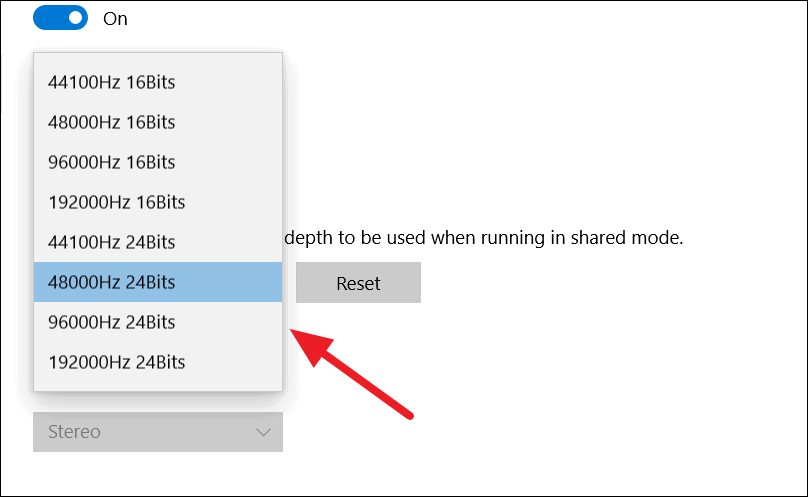 If you have multi-channel speakers connected to your system, you can choose your desired speaker configuration such as Stereo, Dolby, Surround Sound, etc.
Realtek Sound Card allows users to use the Headphone Virtualization feature to experience surround sound (home theatre experience) while using their Stereo headphones. Headphone Virtualization is an advanced sound processing technology in which a surround sound experience is delivered on two-channel stereo headphones with the help of chips or sound cards based on integrated digital signal processing (DSP).
You can enable this feature by turning on the toggle under the 'Headphone Virtualization…' section in the Speaker tab.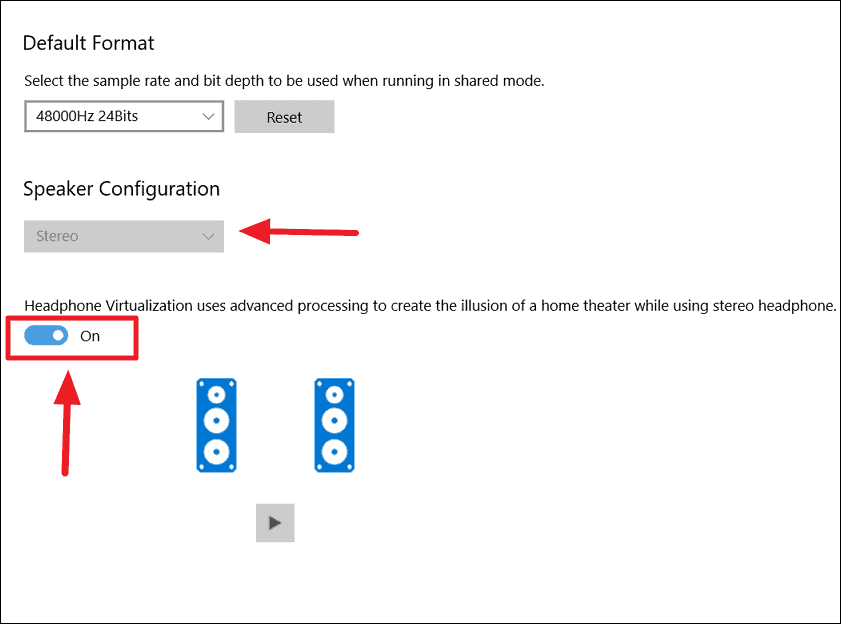 Configure Microphone to Improve Sound Quality
In the Microphone tab of the Realtek Audio Console app, you can configure the way microphones work on your computer. It has three sections – Main Volume, Microphone Effects, and Default Format.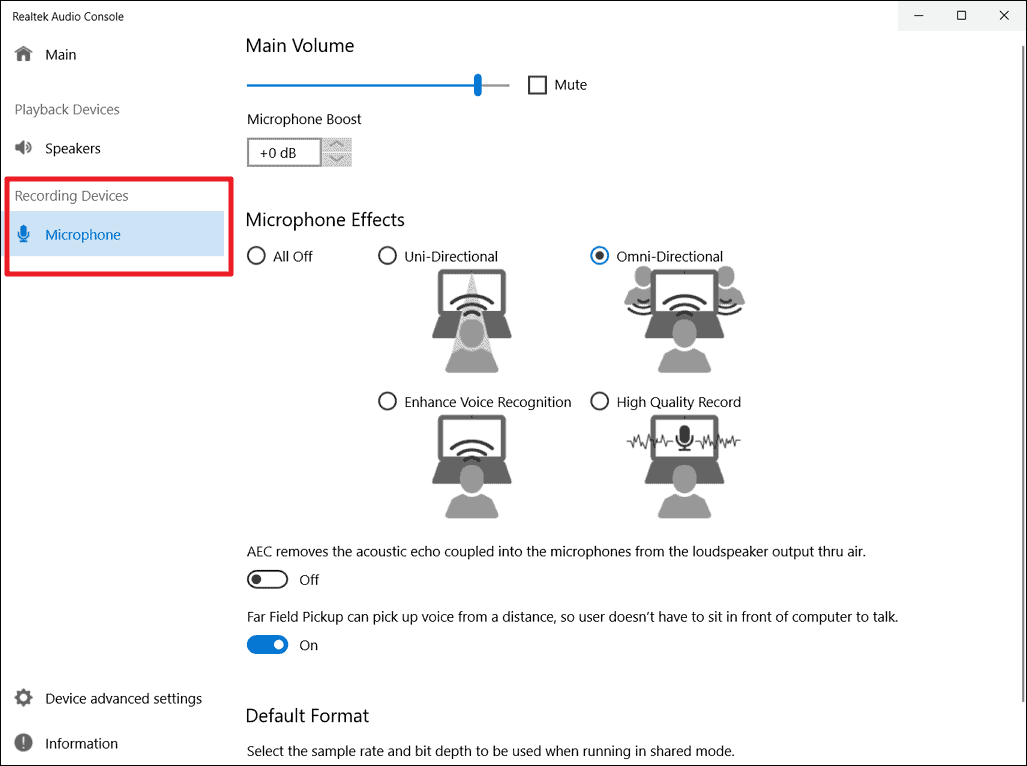 Under the Main Volume section, you can use the slider to control your microphone's input volume. Also, you can muffle the microphone completely by checking the Mute box.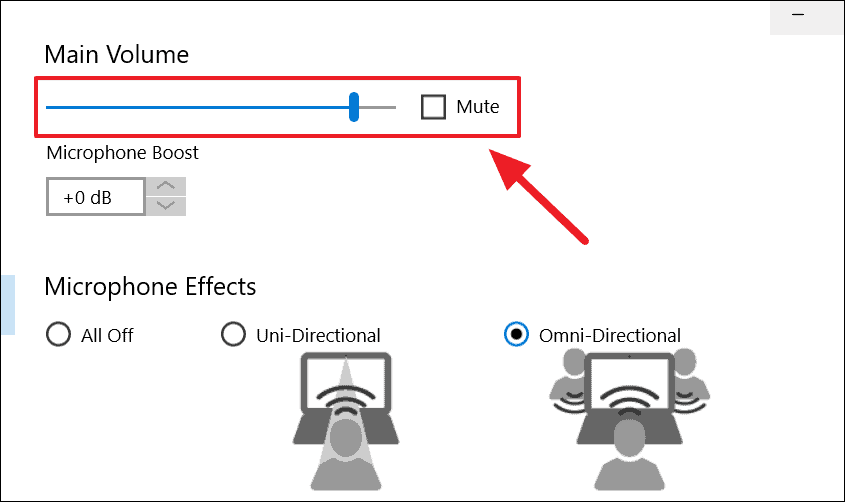 If the Microphone volume is still low even after increasing its volume, you can use the 'Microphone Boost' setting to boost the volume to improve audio quality.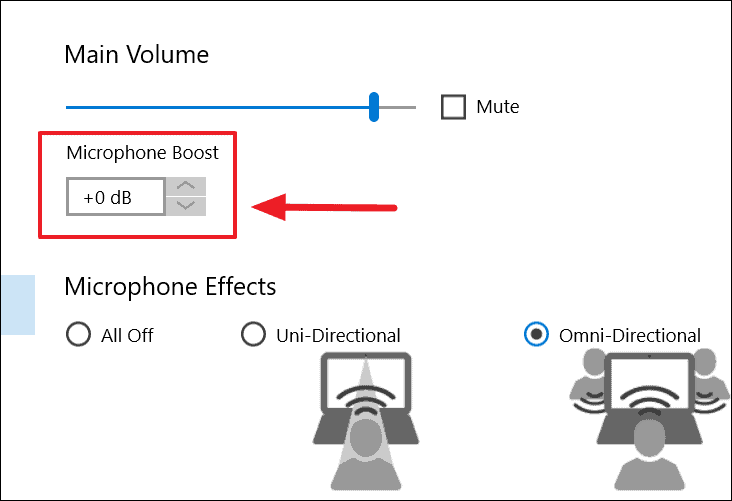 Microphone Effects
Under Microphone Effects, you can choose between four different microphone effects Uni-Directional, Omni-Directional, Enhance Voice Recognition, or High-Quality Record. Each effect is designed for a specific purpose, choose the right effect you need for your purpose.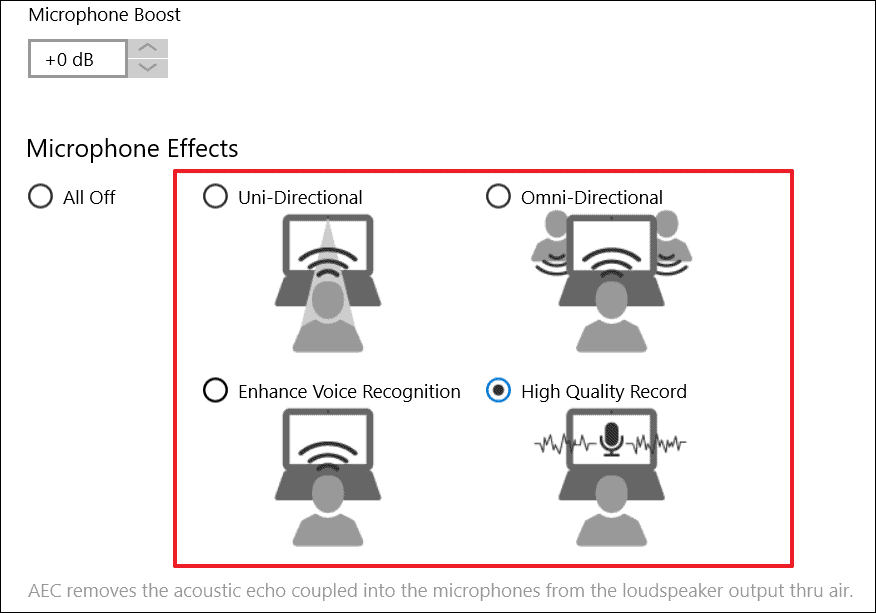 'Uni-Directional' effect is only for picking up audio in front of the computer while 'Omni-Directional' picks up audio from all directions. 'Enhance Voice Recognition' preset is for recognition and picking up voice while eliminating unwanted background noise. And the High Quality Record is for recording sound in high quality like for making YouTube videos, making podcasts, etc.
Under the four microphone effects, there are two more additional options that can be coupled with the above effects. These two options are 'Acoustic Echo Cancellation (AEC)' and 'Far Field Pickup'.
Enable Acoustic Echo Cancellation (AEC)
'AEC' settings can be only be enabled if any of the above effects are selected except the 'High Quality Record' effect.
Acoustic Echo Cancellation (AEC) is an audio processing effect that is used to remove acoustic feedback (echo), reverberation, and other unwanted noises between a speaker and a microphone. Turning on this effect will inform the microphone to ignore any sounds coming out of the speaker to avoid echo.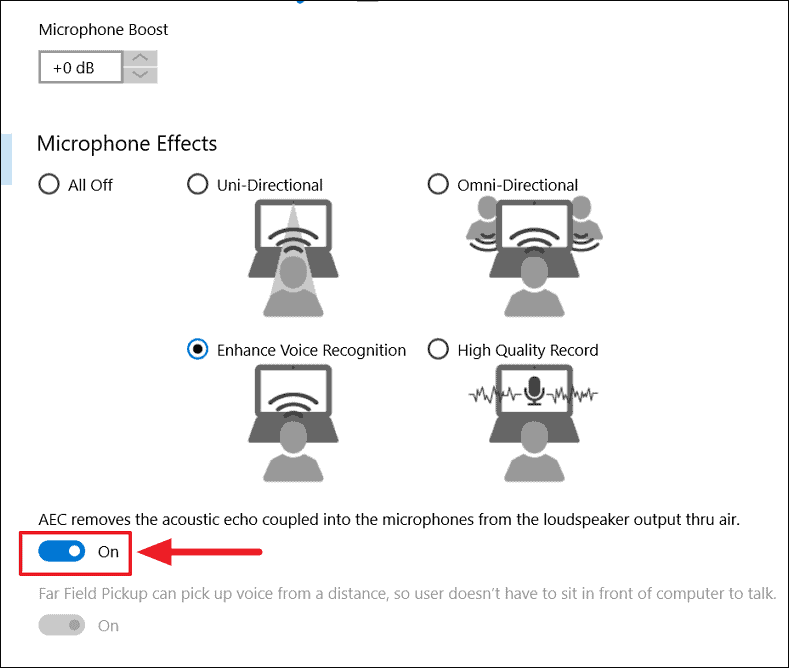 Enable Far Field Pickup
Enabling 'Far Field Pickup' will let the microphone pick up audio from a distance and all directions.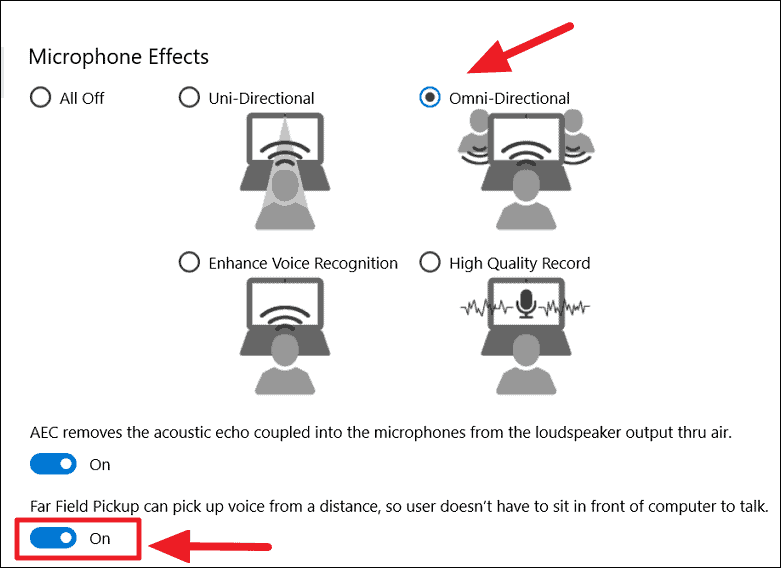 And the 'Far Field Pickup' is only available for Omni-Directional effect.
You can also change the sample rate and bit depth for the microphone from the 'Default' drop-down.
Tweaking these settings appropriately may improve audio or sound quality in your computer.
Troubleshooting the Sound Problems
Sometimes, your computer may be producing low-quality audio due to common problems in the sound system or how they are configured. Windows allows you to easily check for any problem with your audio devices and settings and help you solve the problem or at least inform you about the issue (whether it's hardware or software).
Open Windows 11 Settings and go to 'System' > 'Sound'. In the Sound Settings page, you will see two settings 'Output devices' and Input 'devices' next to 'Troubleshoot common sound problems' under the Advanced section. You can select an option to troubleshoot the issues related to the respective devices.
For instance, if you're having an issue with the Output devices, click the 'Output devices' under Advanced.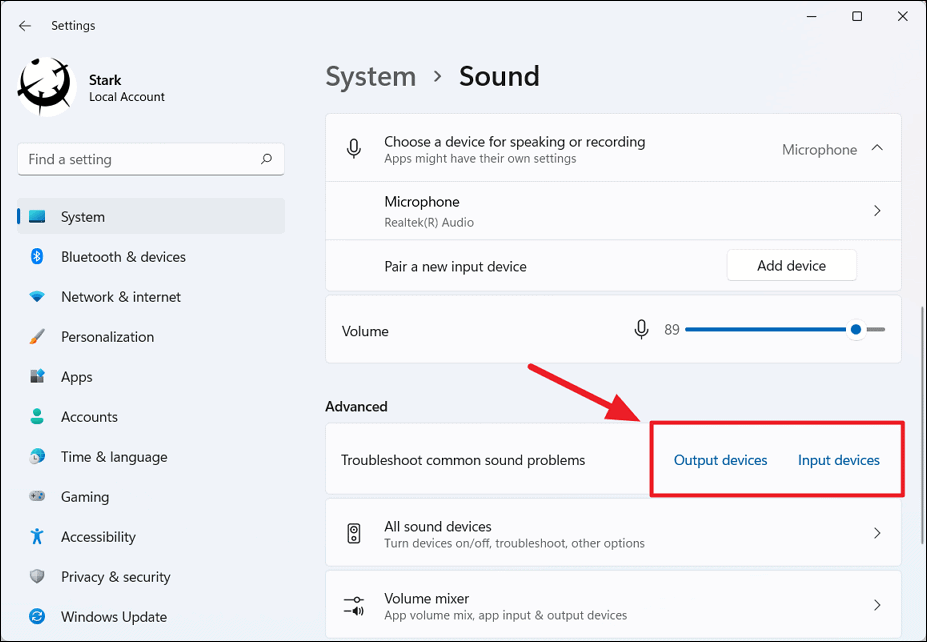 Next, select the device you want to troubleshoot and click 'Next' in the troubleshooting wizard.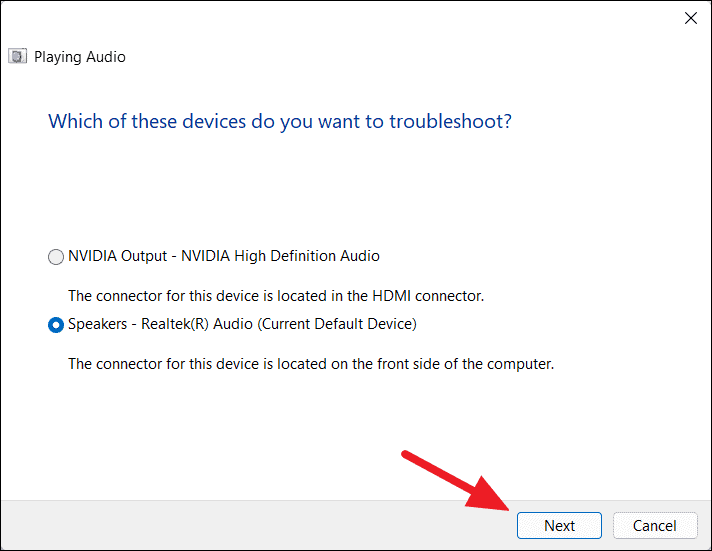 Then, the troubleshooter will show you the issue with audio which you can solve it by changing the corresponding setting or fixing the hardware problems.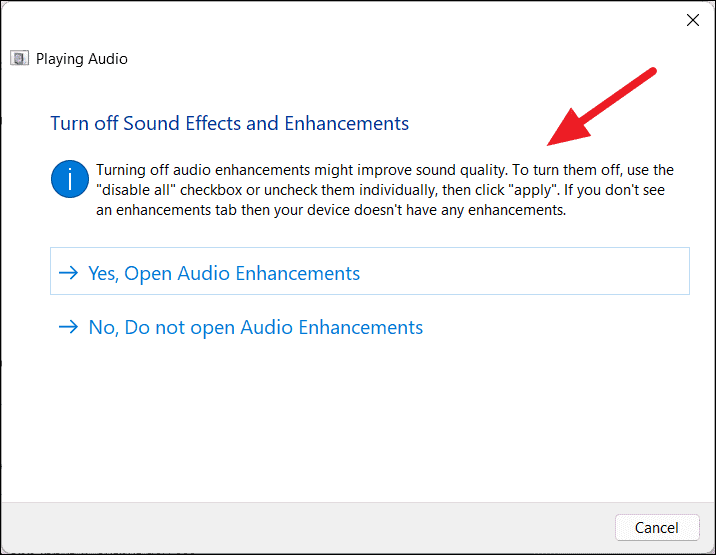 That's it.