While hosting online meetings on video conferencing apps like Cisco Webex, it is always better to enable all the security-related settings to prevent unauthorized access. Mostly, hosts will protect their meeting with a password and they provide that to only specific people whom they want to join the meeting. Another best method for a meeting host to prevent unwanted people from joining their meeting is to lock the meeting.
How to Lock an Ongoing Webex Meeting
Open Cisco Webex Meetings Desktop app on your computer and login to your Webex account.
After you start the meeting as a host, click 'More options' icon (three dots) on the bottom of the Webex Meetings app.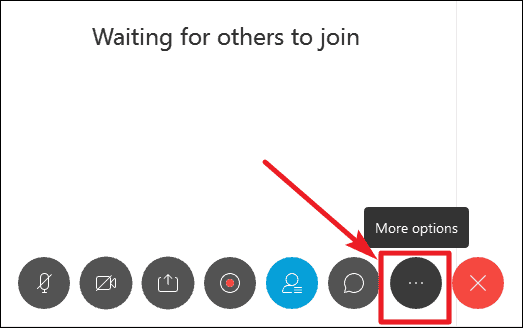 Click 'Lock meeting' from the list of options on the small pop-up menu displayed on your screen. Now, your meeting room is locked.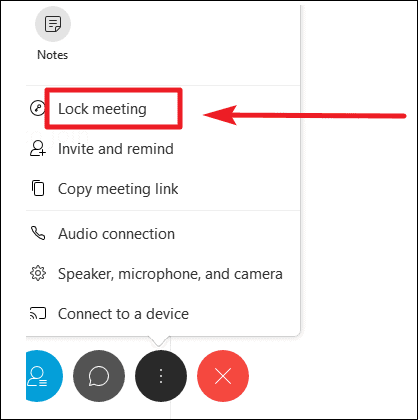 💡 Tip: You can also lock a meeting from the menu options in the Webex desktop app. Click the 'Meeting' option on the top of the Webex Meeting window. Then, select 'Lock Meeting' from the available options.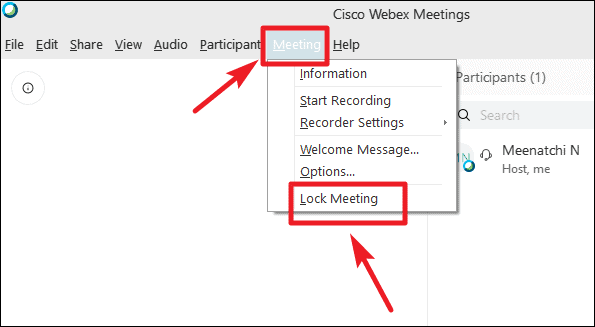 You can verify that the meeting has been locked, by the 'key' icon on the top right of the Webex meeting window. It indicates that the meeting locked.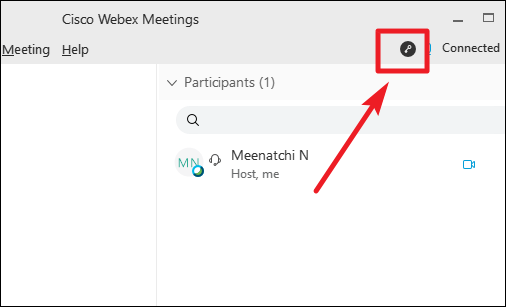 ---
How to Automatically Lock all Webex Meeting by Default
Webex allows you to set an auto-lock timeout to automatically lock a meeting after it starts. For example, if you set an auto-lock timeout of 10 minutes, then your meeting room will be locked 10 minutes after the start of the meeting.
To enable auto-lock, first, open Webex Web Portal in a browser and sign in with your Webex account.
Then, from the Webex Meetings dashboard, select 'Preferences' from the left panel on the screen.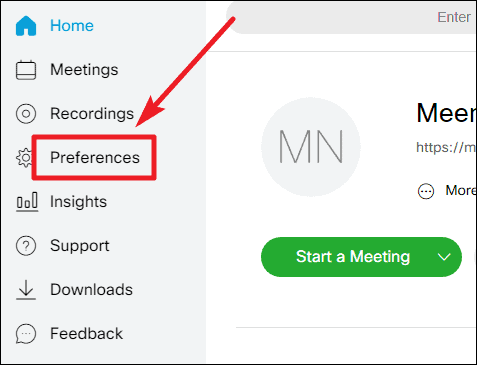 Click on the 'My Personal Room' tab from the available options on the preferences screen.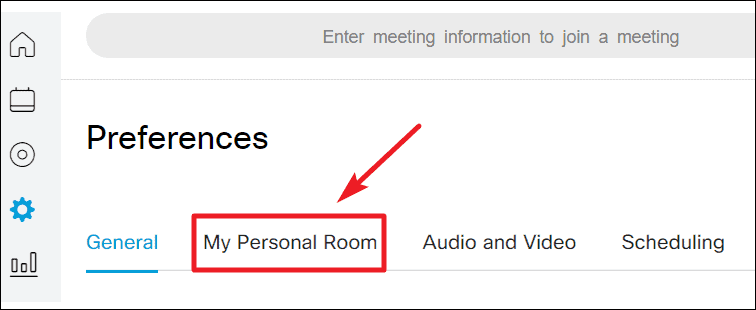 From 'My Personal Room' settings, enable the 'Automatic lock' option by ticking the checkbox beside it. Then, use the drop-down button next to 'Automatic lock' to set the automatic lock timeout. You can set the timeout value to '0' if you want all your meetings to immediately lock.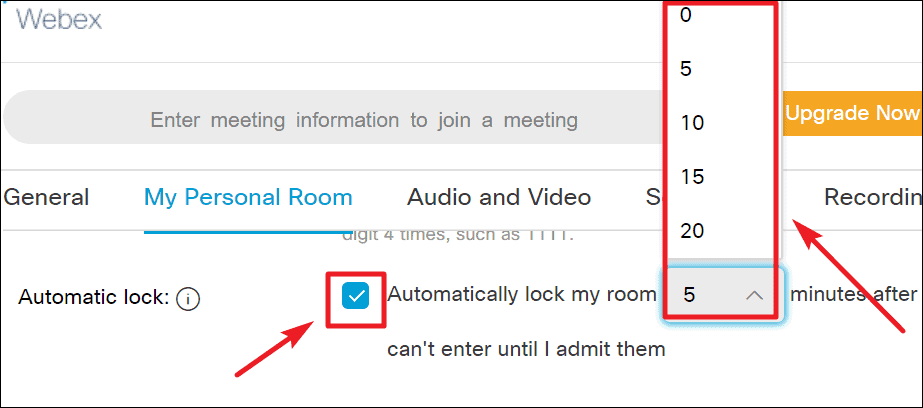 Finally, click the 'Save' button located on the bottom of the 'My Personal Room' screen to save your settings.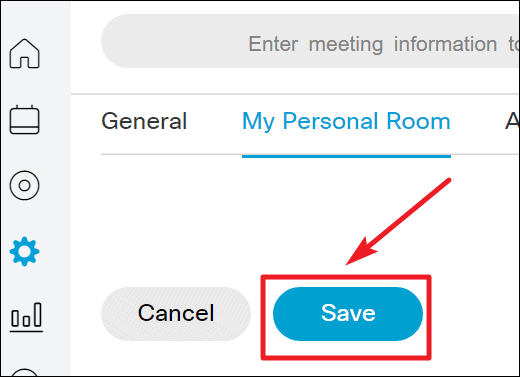 Whenever a Webex meeting is locked by the host, it is not possible for anyone (even if they have the invite) to join the meeting until the host allows them or unlocks the meeting.