Zoom recordings are a hit among the users. You can easily record all your meetings to revisit them at any time and make sure you're always on top of everything discussed or taught in the meetings. Licensed users can also record the meetings on the Zoom cloud. And we dare say, the cloud recordings enjoy even more popularity than their counterpart (local recordings). Users love not having to worry about which device they were using when they recorded the meeting and instead access all their meetings in one place.
But with cloud recordings also comes a problem of you potentially running out of cloud space. If you are filling up your quota of allotted space fast and worries about running out of space are haunting you, there's a simple fix to ward those buggers off. You can transfer your Zoom cloud recordings to your Google Drive account and there's an app that'll do it for you.
'Google Drive for Zoom' is a connector app in the Zoom marketplace that lets you easily achieve this feat. Go to the Zoom marketplace and search for 'Google Drive for Zoom', or you could let this link directly take you there.
Before you can install the app, you have to pre-approve it. Click on the toggle for 'Pre-approve' to turn it on. If you don't see the option on your page, it means you are using an organization account and the admin for your account has to pre-approve it. Contact them so you can proceed with the next steps.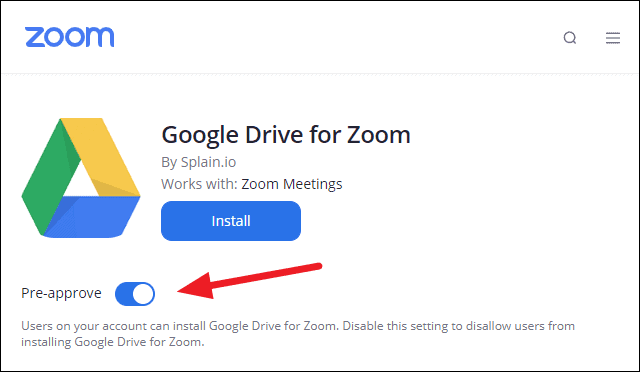 After you approve the app, the 'Install' button will become active. Click on it.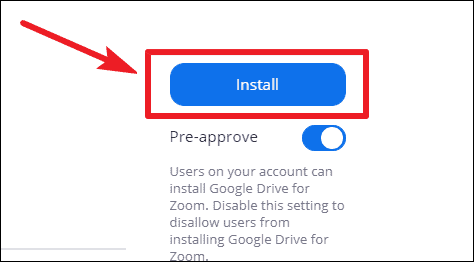 The app will ask for a few permissions to successfully work. Click on the 'Authorize' button after reading their privacy policy and making sure you want to share your information with the app. You can also revoke access for any app later from your account settings.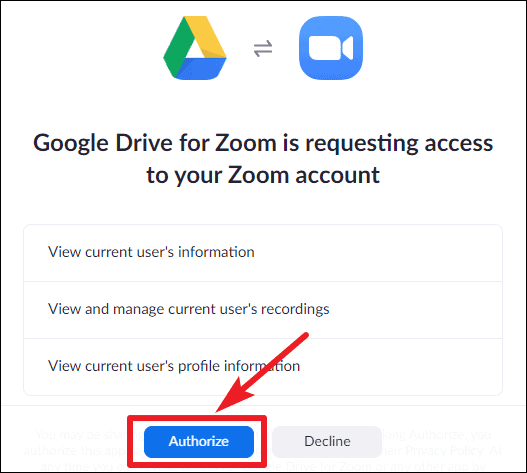 You will also need to authorize the app access to your Google Drive account. Click on the 'Authorize app' icon to proceed to your Google account.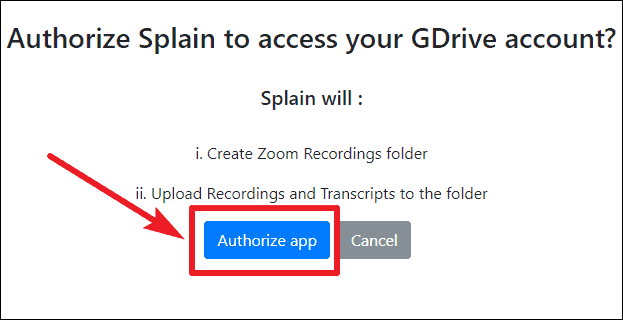 Log in to the Google account you want to use and click on 'Allow' to give the app access to your Google account.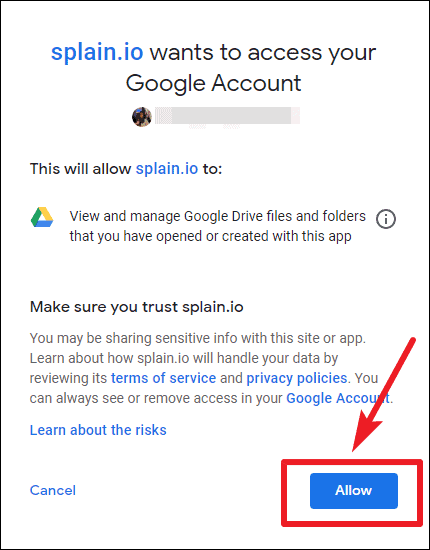 That's all it takes to set up this connector app between Zoom and Google Drive. Now any Zoom meetings you record to the Zoom cloud in the future will automatically upload to your Google Drive account in the folder 'Zoom Recordings'.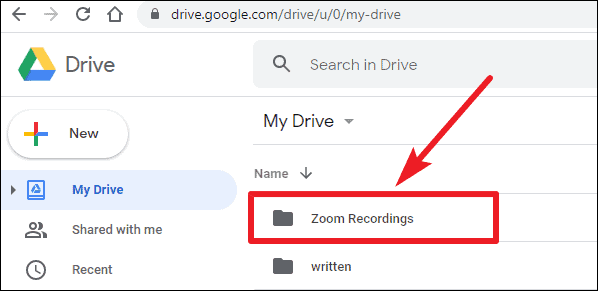 If you want, you can also configure the 'Google Drive for Zoom' connector app to automatically delete all recordings from the Zoom cloud after uploading them to your Google Drive.
On the splain.io setup page that automatically opens after setting up the connector app, select the box for 'Delete recordings in Zoom after it's uploaded to Google Drive' to enable this setting. It will take effect for all future recordings.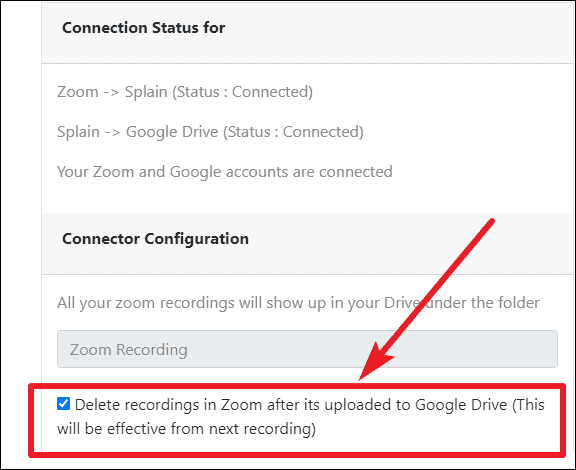 The app offers a 7-day free trial after which it costs $4.99 per user/month.
---
The 'Google Drive for Zoom' connector app is an extremely easy way to automatically move all your Zoom cloud recordings to Google Drive whether you have a space issue, or some other reason. It will move all meetings that you record after installing the app to your Google Drive account seamlessly and leave you worrying about one less thing in your life.