In the age of social media, privacy is a huge concern. While most people are using social media these days to gather a huge following and become public figures, not everyone wants the same. Some people still use social media platforms to share tidbits of their lives with just the people they know.
But when you create an account on Mastodon – the microblogging platform becoming the Twitter alternative – by default, it's not private. Anyone who knows your username and server domain can find and follow you. In fact, with the latest changes, even knowing your server domain isn't a requirement if someone's willing to comb through a list of usernames. But if you value your privacy and want to control who can follow you, you can lock your Mastodon account.
What Does Locking your Mastodon Account Do?
Locking your Mastodon account essentially means that you enable follow requests for your account. And until you manually approve someone's follow request, they cannot follow you and see the posts on your account that are meant for your followers only. Note that they can see any posts that are open to the public.
Locking your account on Mastodon is extremely easy but you can only do so when using Mastodon on the web, either on your computer or mobile browser. The mobile app does not have the option. No matter which browser, computer, or mobile, the process to access the setting is the same.
Locking your Mastodon Account
To lock your Mastodon account, go to your server domain and log in to your account.
Then, click 'Edit Profile' underneath your username on the left side of your homepage. You can also navigate to Preferences > Profile if you can't find the Edit Profile option right away.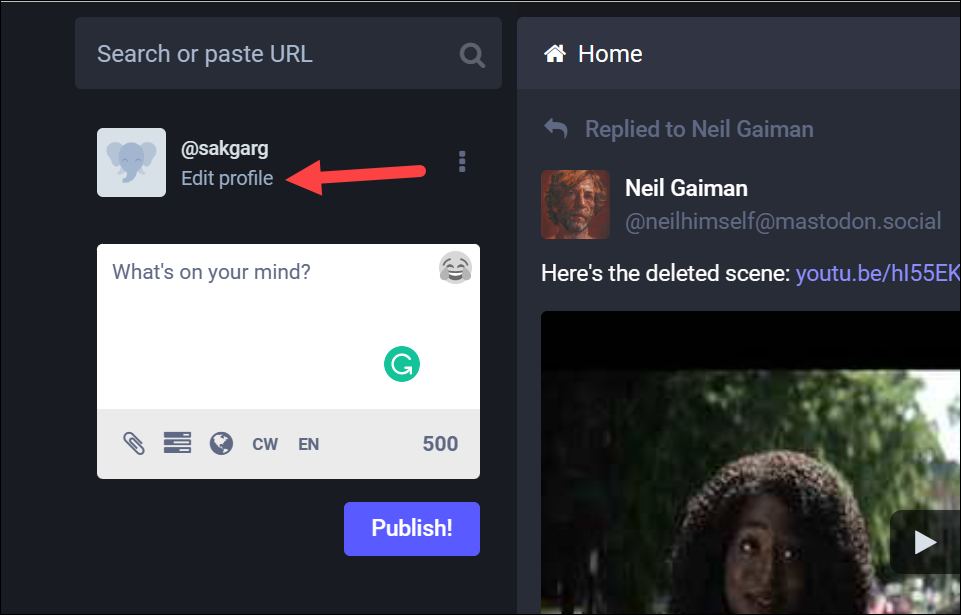 Then, scroll beyond the display name and bio section and enable the checkmark for 'Require follow requests'.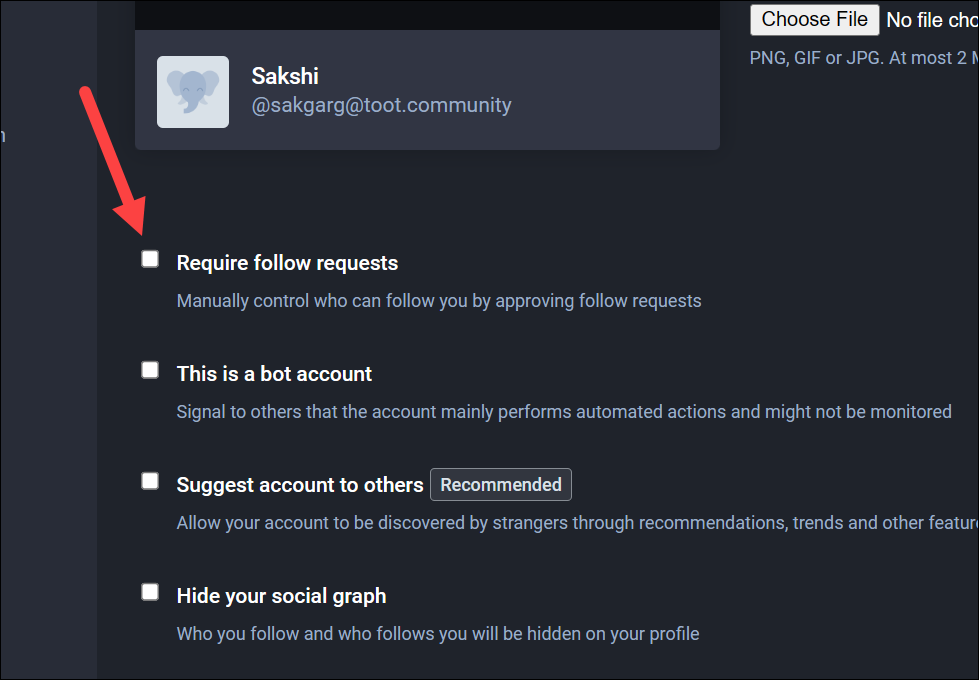 As soon as you enable the checkmark, you'll see that a lock will appear next to your username. This lock icon will also appear when someone else views your account.
Click 'Save Changes' to implement the changes.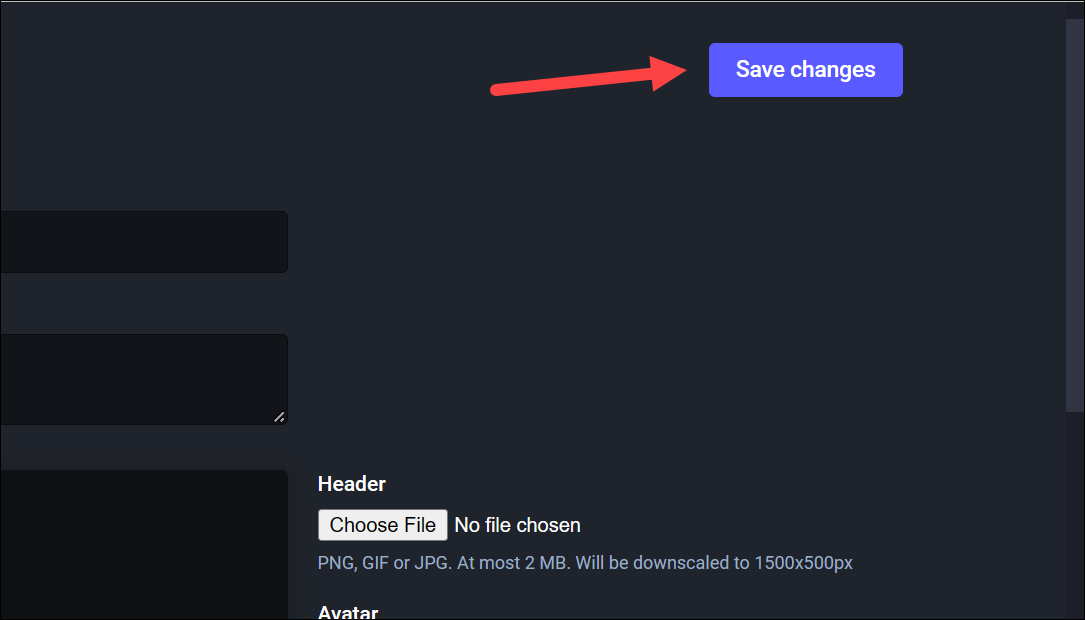 Now, anyone who wants to follow you will have to request and wait for you to approve them.
Other Privacy Settings to Consider
If you want to make your Mastodon account more private, there are a few additional settings to consider.
Firstly, you should change the visibility setting on your posts from 'Public' to 'Followers Only'. You can either change the privacy for all your posts or change it on a per-post basis.
To change it for a particular post, click the 'Globe' icon on the compose box. Then, select 'Followers Only' from the menu.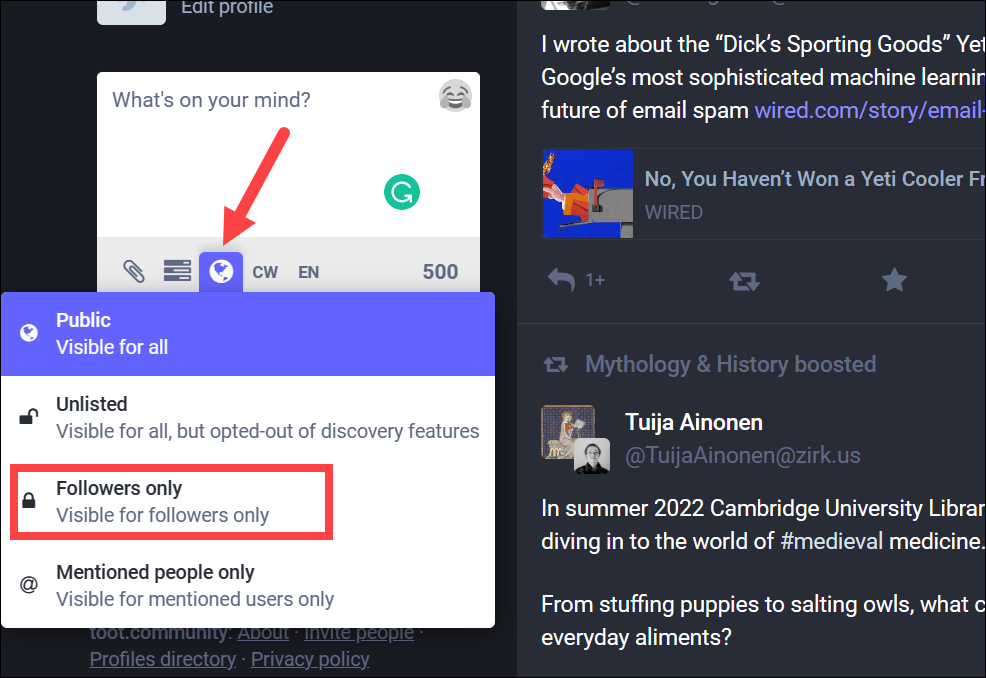 To change your posting privacy defaults, go to 'Preferences'.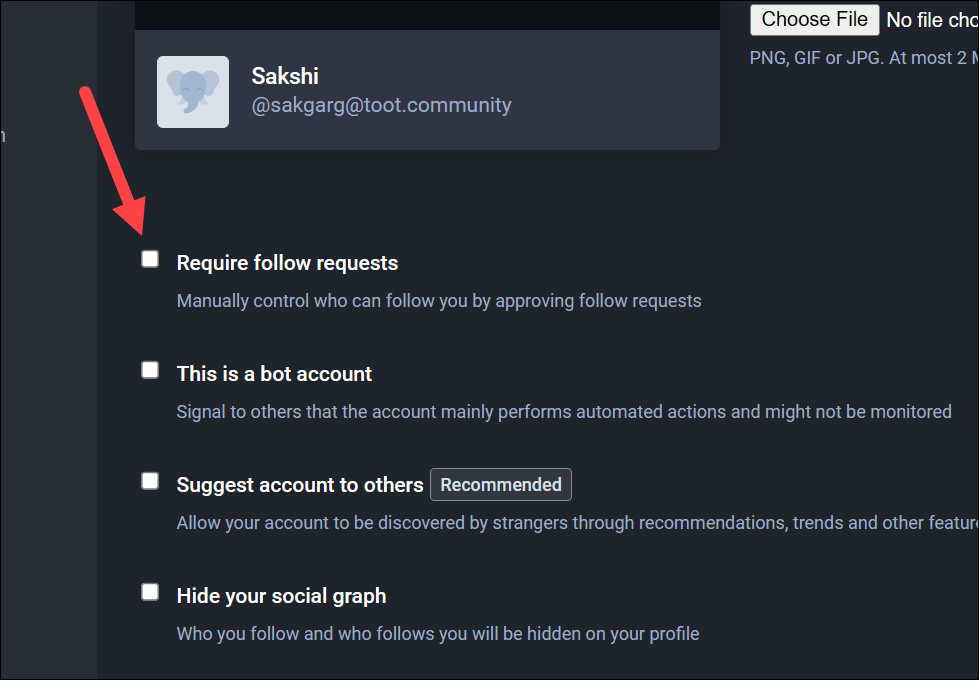 Then, choose 'Other' instead of 'Appearance' in the Preferences section.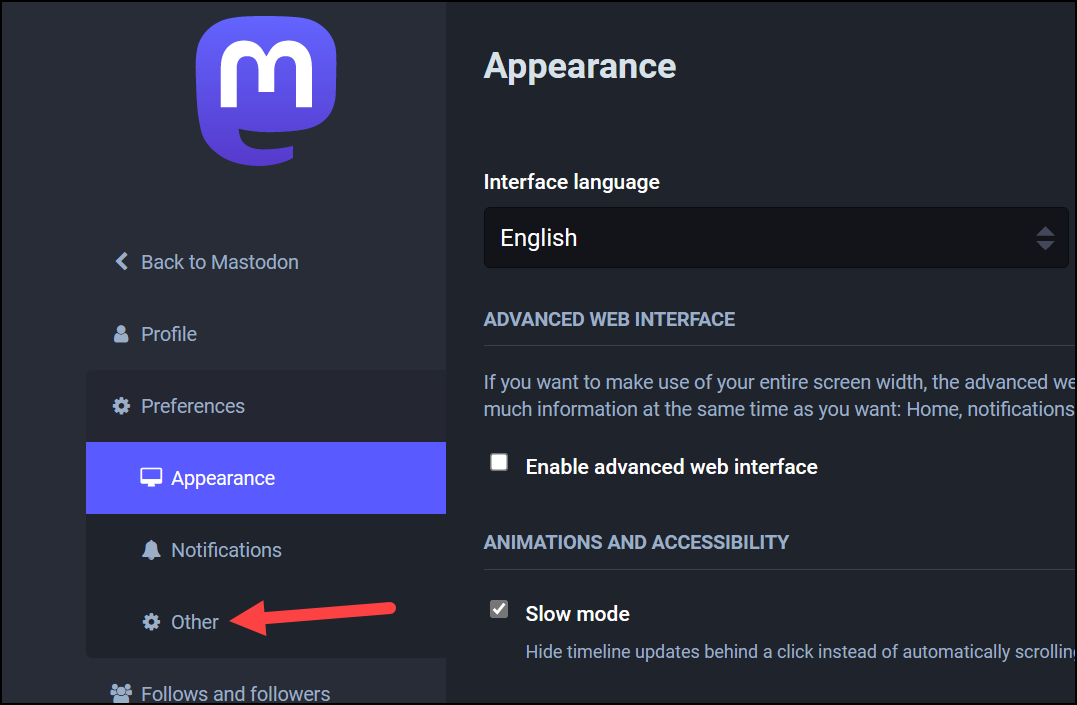 Now, click the drop-down menu under 'Posting Privacy' and select 'Followers Only' from the menu. Click 'Save changes' to implement it.
Additionally, you can also stop your account from being suggested to others through recommendations, trends, and other features. Go to the 'Profile' option from Preferences and then uncheck the 'Suggest Account to others' option.
Another setting to consider is just below the option above. If you don't want anyone to be able to see your followers and the following list, check the option for 'Hide your social graph'. Click 'Save Changes' after that.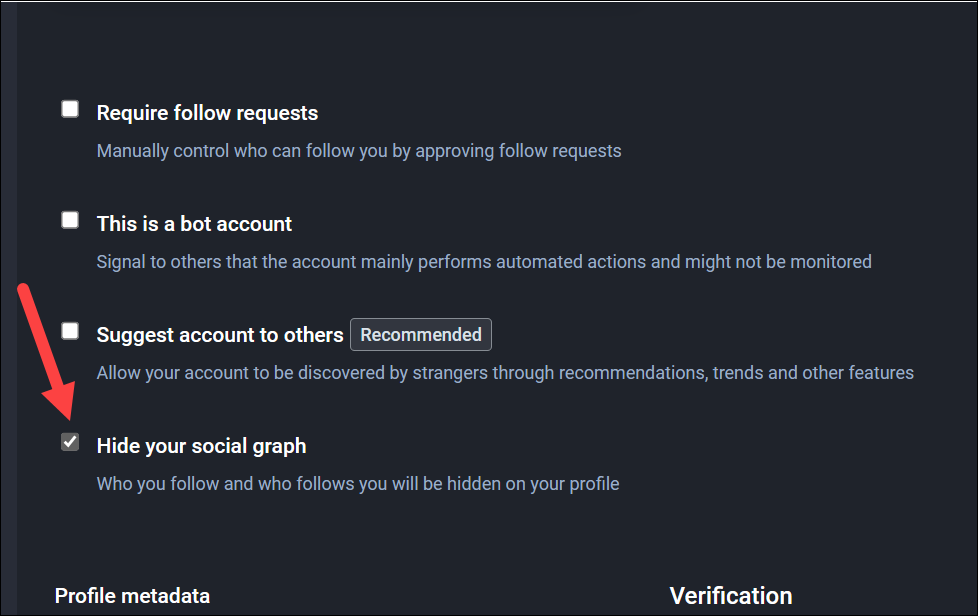 ---
Wanting to keep your social media accounts private is a legit concern. And while Mastodon does not make your accounts private by default, or even provide an umbrella setting to make an account private, there are plenty of options at your disposal, including locking your account. And they are all extremely easy to use.