Today, let's talk about something a little less technical but infinitely more personal: your state of mind. It's so easy these days to get caught up in all the external factors of our lives and neglect our minds. But the Health app on our iPhones is going to make this task easier in iOS 17.
Apple has always been vocal about its intention to champion our health and wellness. Whether it's the Apple Watch acting like your personal fitness coach, nudging you to close those rings, or the iPhone's Health app keeping tabs on everything from your steps to your nutritional intake—Apple has had the physical health game on lockdown.
But hey, let's not forget, wellness isn't just about muscle gains and cardio; it's a two-player game that also involves the labyrinth of your mental well-being. Apple is extending its reach into that realm too. You can now log your state of mind in the Health app to keep track of your moods.
How Does It Work?
The Health app has a new option where you can log your momentary emotions (how you're feeling in the moment) and daily moods (your overall mood for the day). The emotions that you can log in range from Very pleasant to Neutral to Very Unpleasant, with a spectrum of options in between.
Along with your mood, you can also log in exactly how you are feeling. For example, if you are feeling unpleasant, the set of options includes anger, anxiousness, frustration, and other emotions in this neighborhood. It also allows you to add additional context so you can remember what made you feel that way.
Apparently, logging your mood, in the long run, can help you build emotional awareness and resilience and impact your overall emotional well-being.
The health app will also provide you with insights into your state of mind. With interactive charts, highlights, etc., you can get a better picture of what's affecting your mood. You can also see how your state of mind might correlate to other lifestyle factors, such as exercise, sleep, mindful minutes, time in the daylight, etc.
Logging your State of Mind
Logging your state of mind from the Health app is extremely easy. Do remember that you should be updated to iOS 17 to use this feature.
On your iPhone running iOS 17, open the 'Health' app.
Then, navigate to the 'Browse' tab from the bottom of the screen and tap the option for 'Mental Wellbeing'.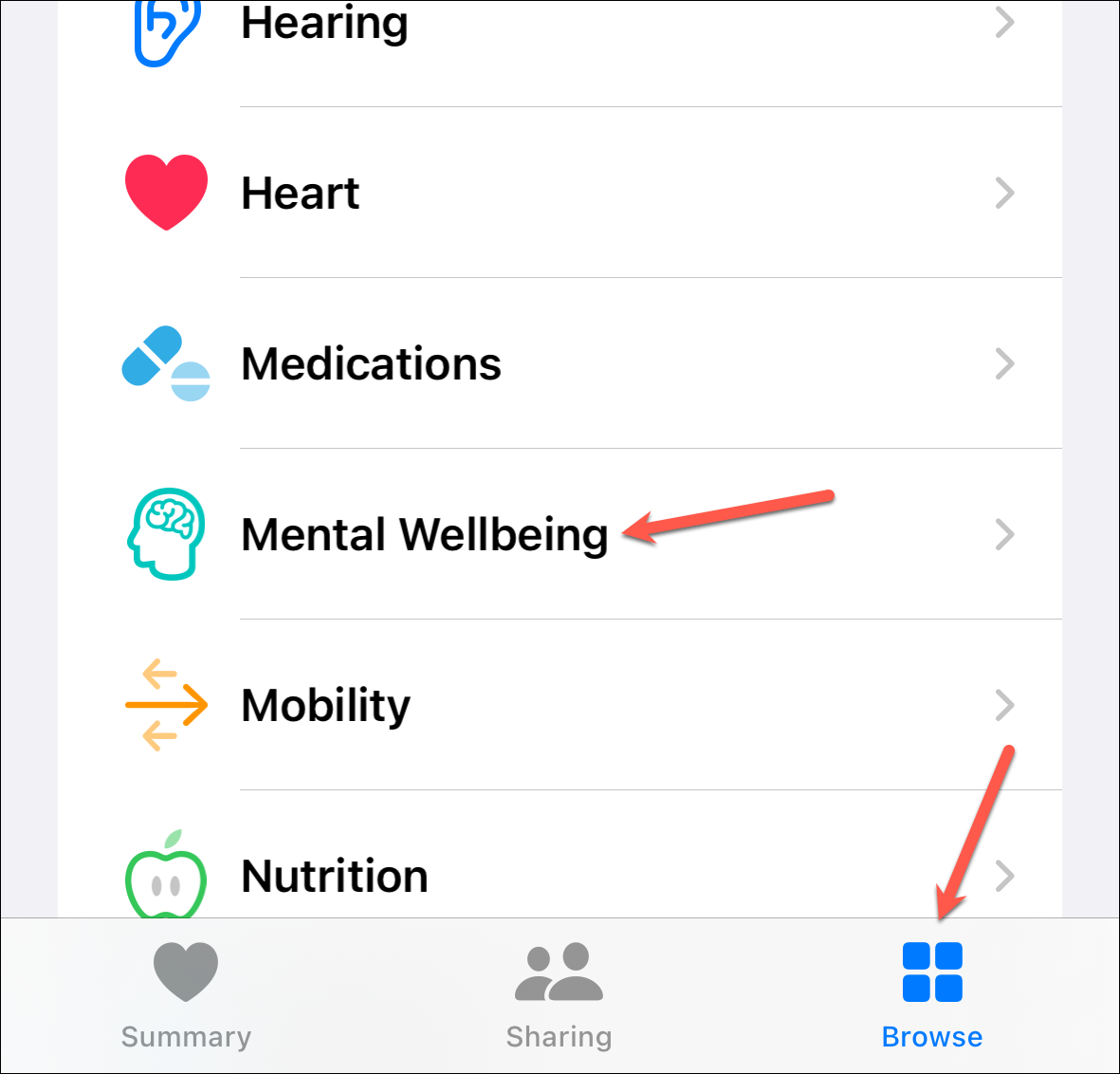 Scroll down and tap 'Get Started' on the Logging Your Emotions and Moods tile.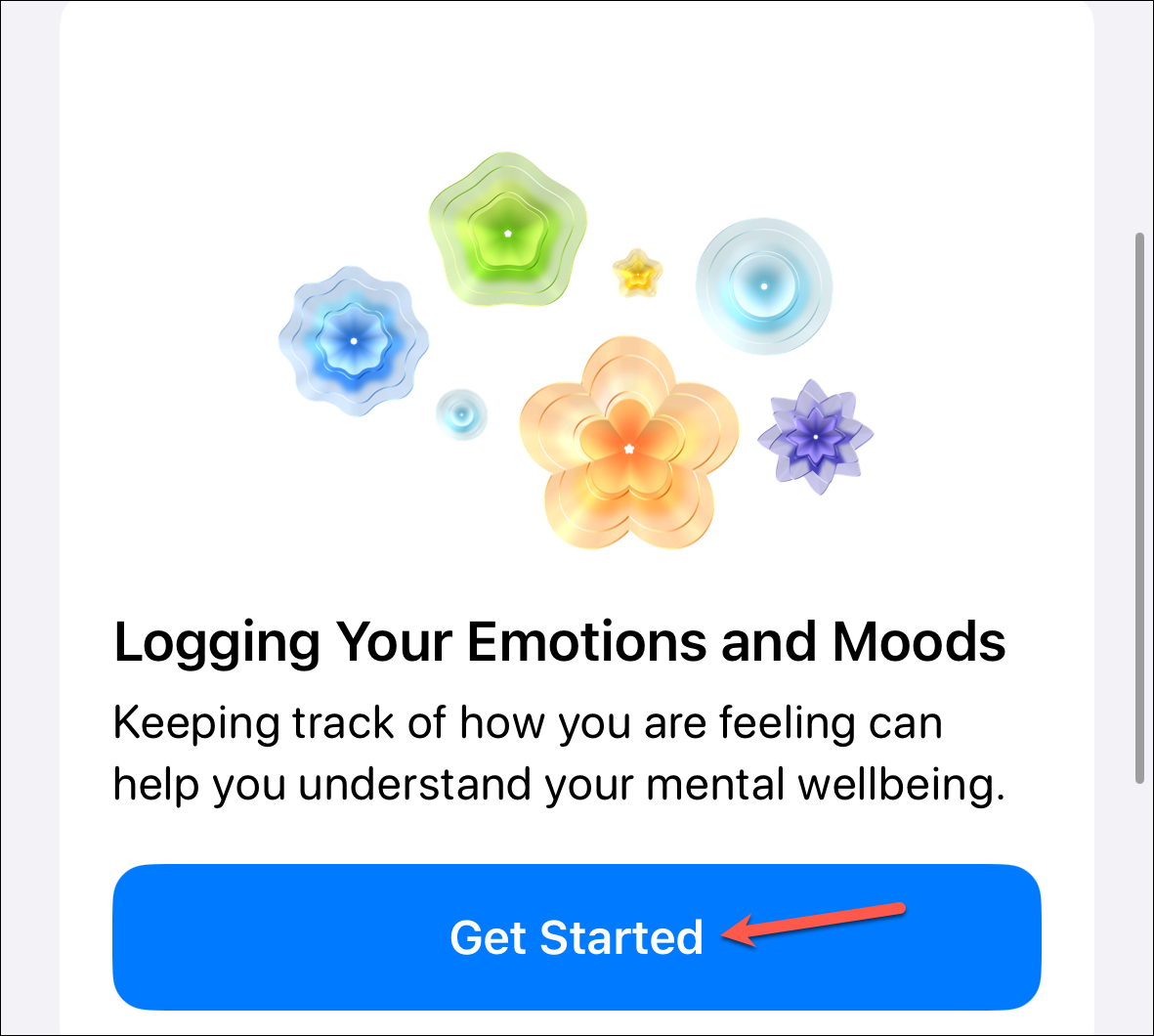 Tap 'Begin' on the onboarding screen.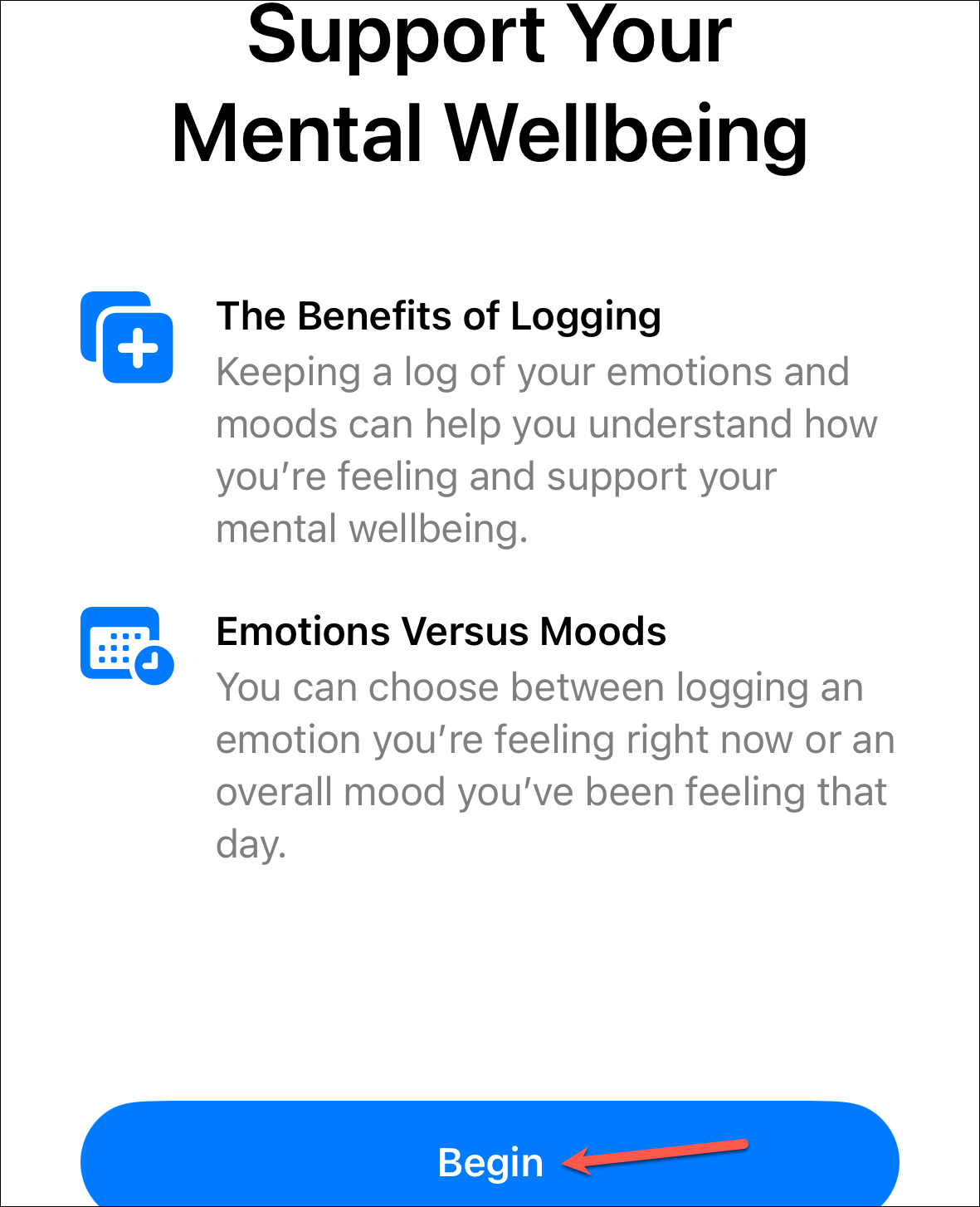 Then, select whether you want to log your momentary mood or overall mood and tap 'Next'.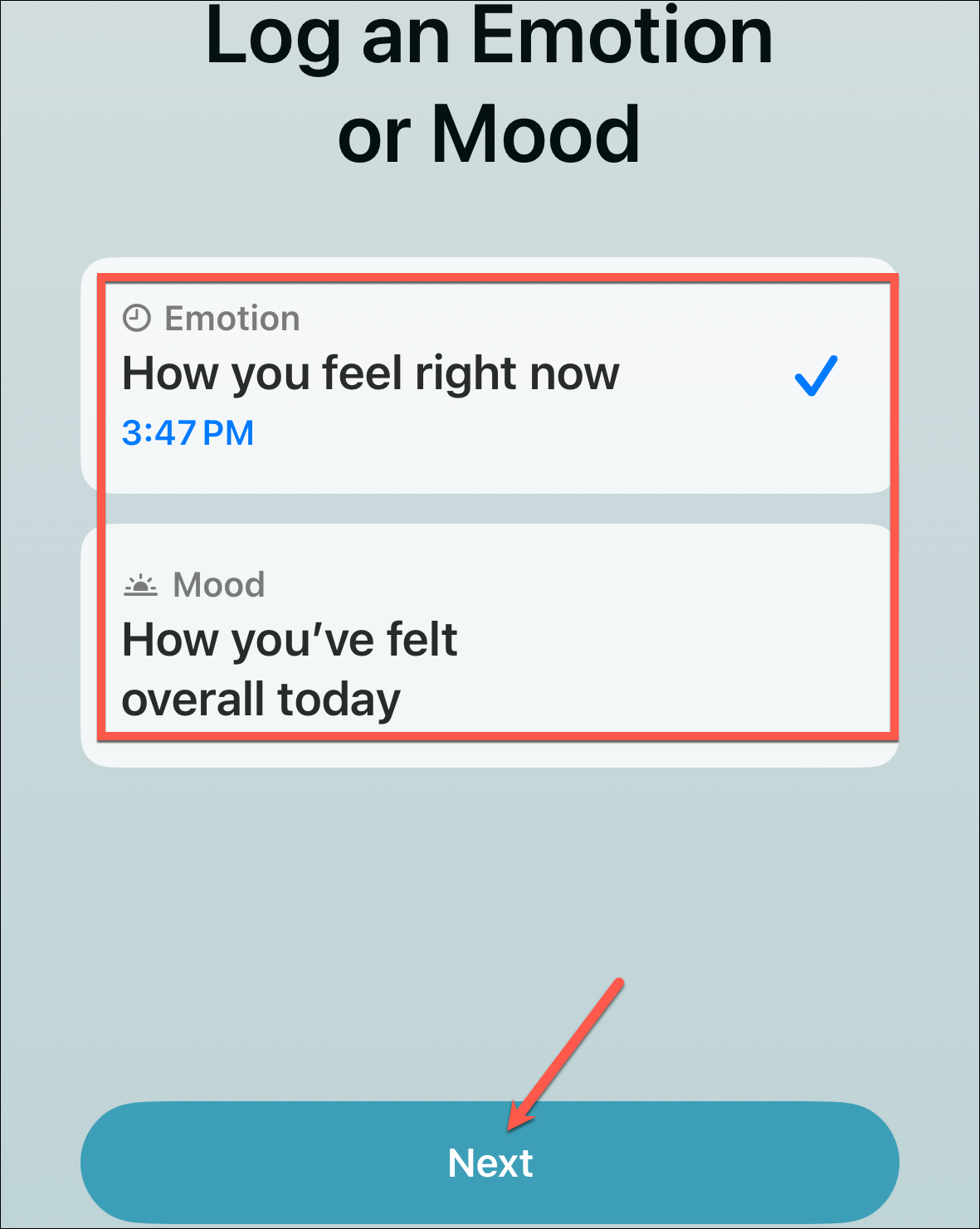 Next, select your mood by dragging the slider.
As you move the slider, the animation on the screen will change to reflect the selected mood. Tap 'Next' after making your desired selection.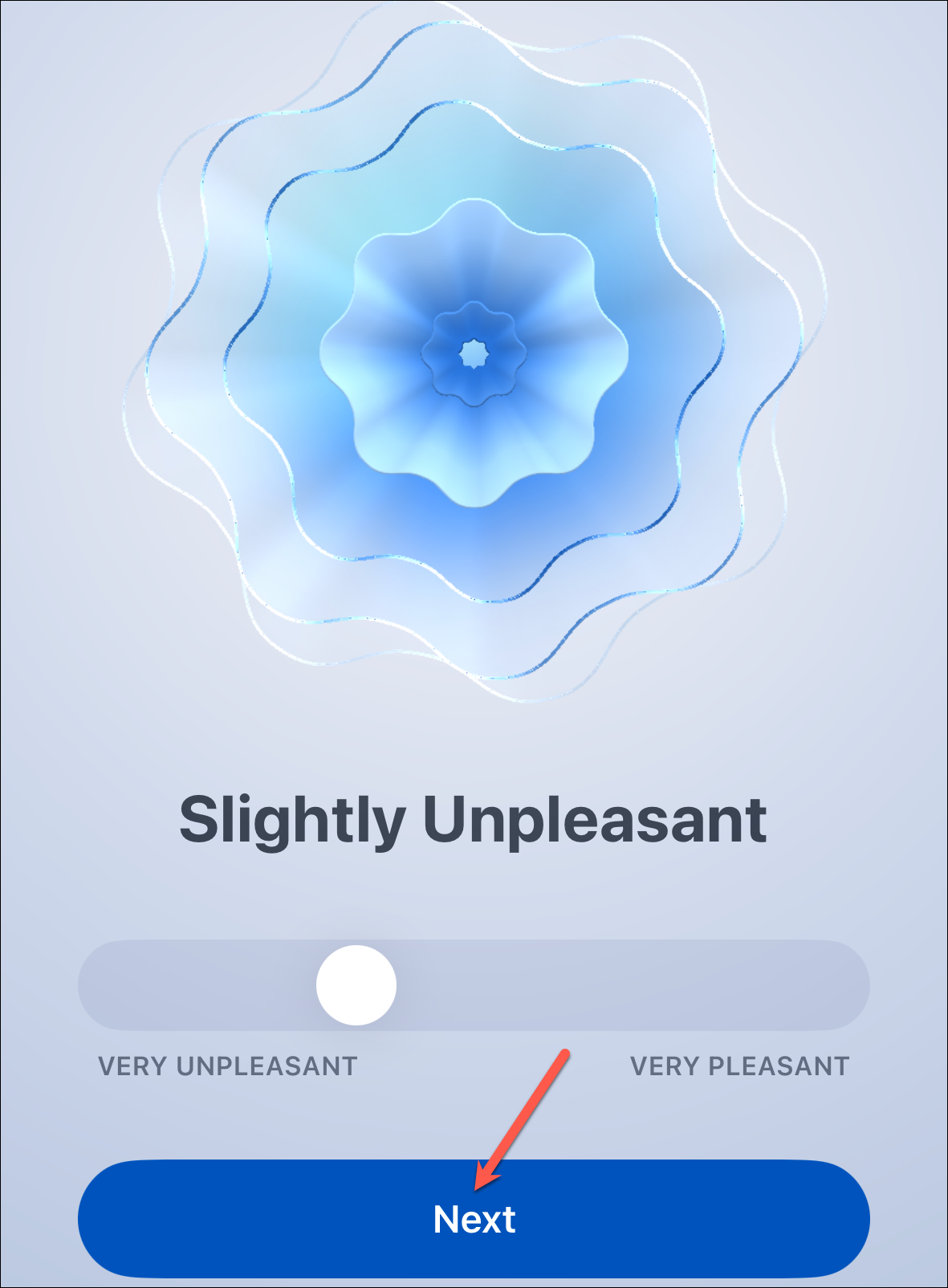 Then, select the way you are feeling (optional). You can also tap 'Show More' to get a more extensive list. Tap 'Next' after making your selection.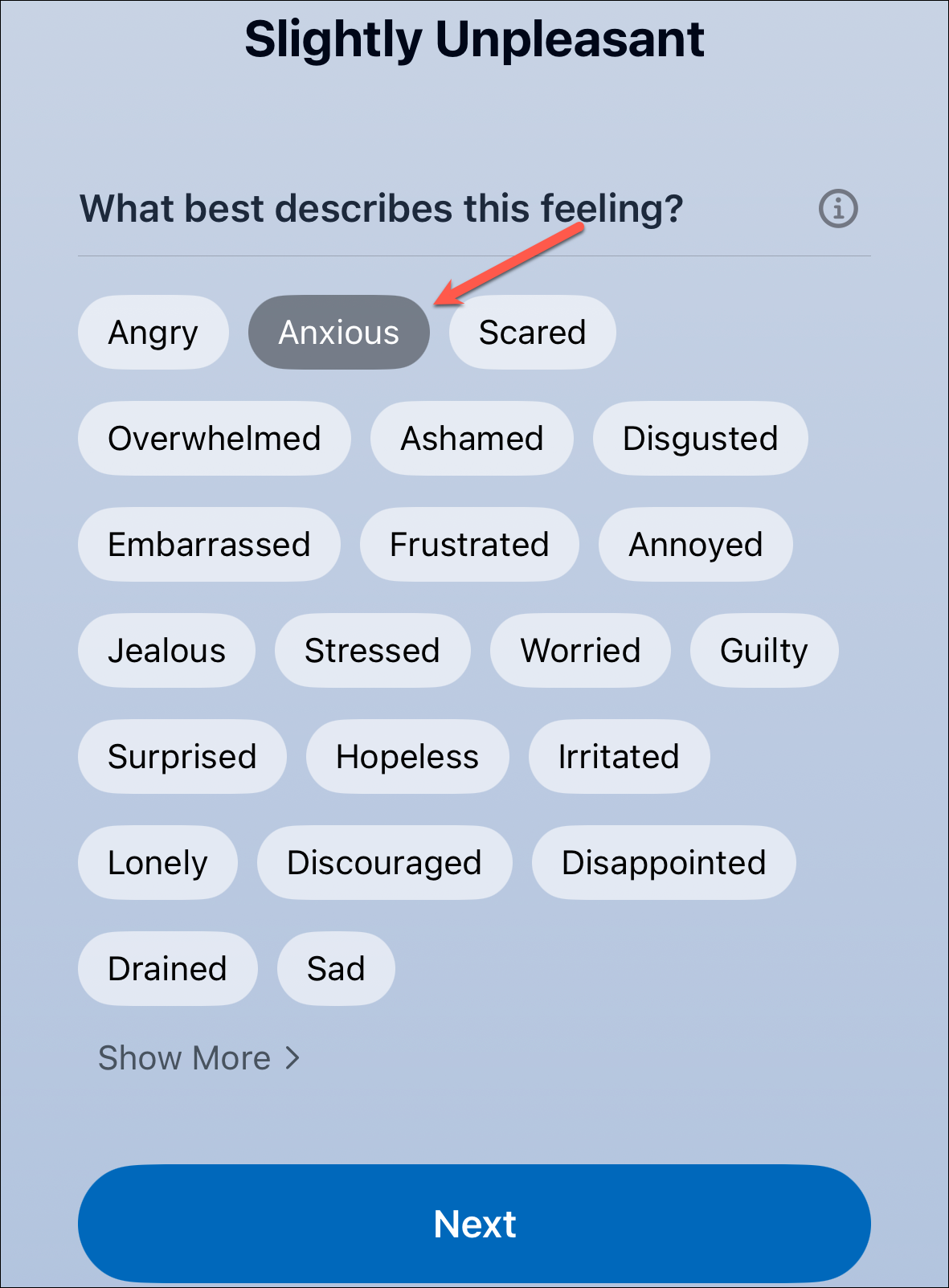 Then, select what's having this impact on you (optional). Options include stuff ranging from Health, Fitness, Friends, Dating, Work, Money, etc. You can choose more than one option here.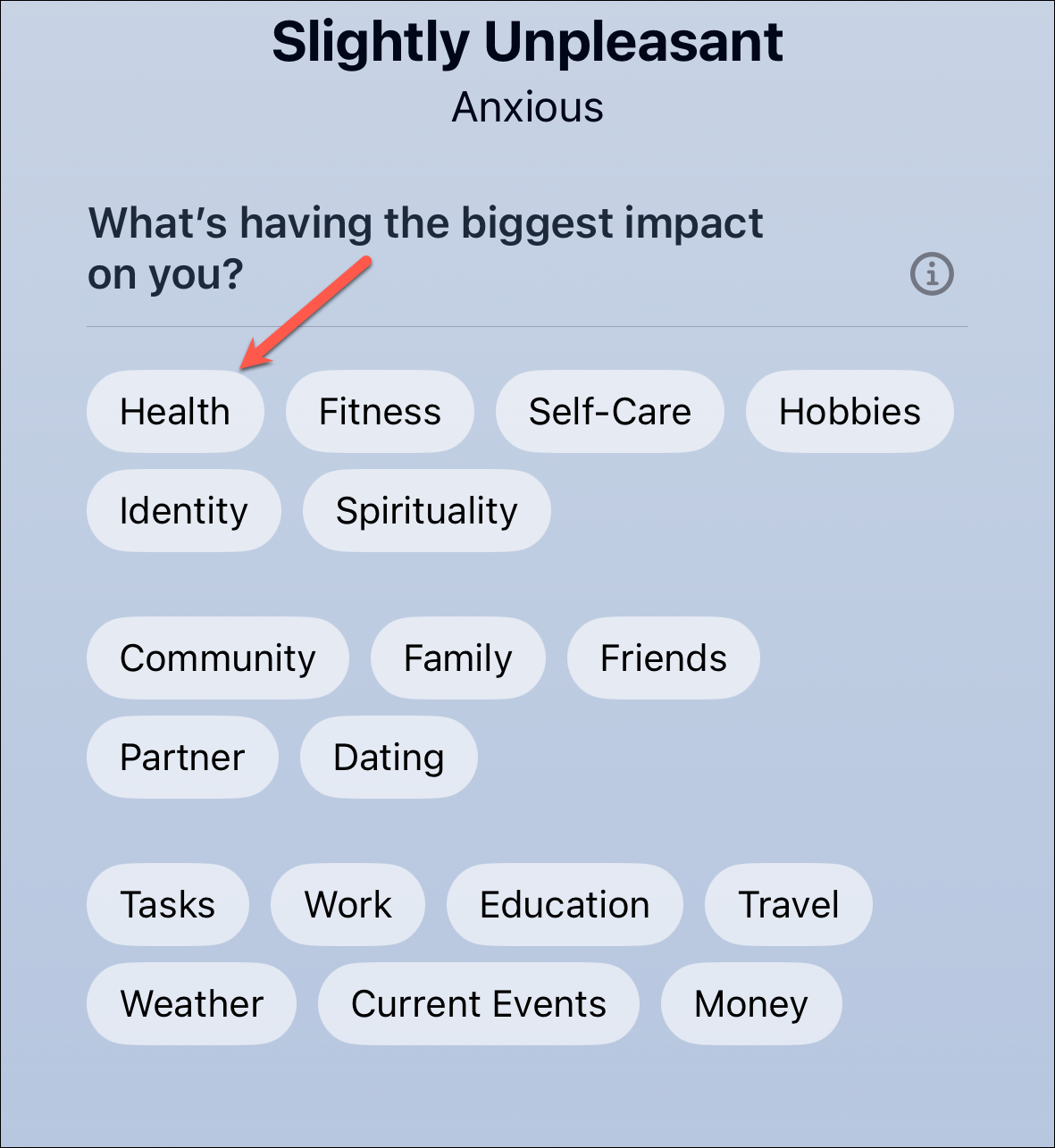 If you do select something, an 'additional context' option will appear. Tap on it if you want to log any further context in the app (again, optional). Finally, tap 'Done'.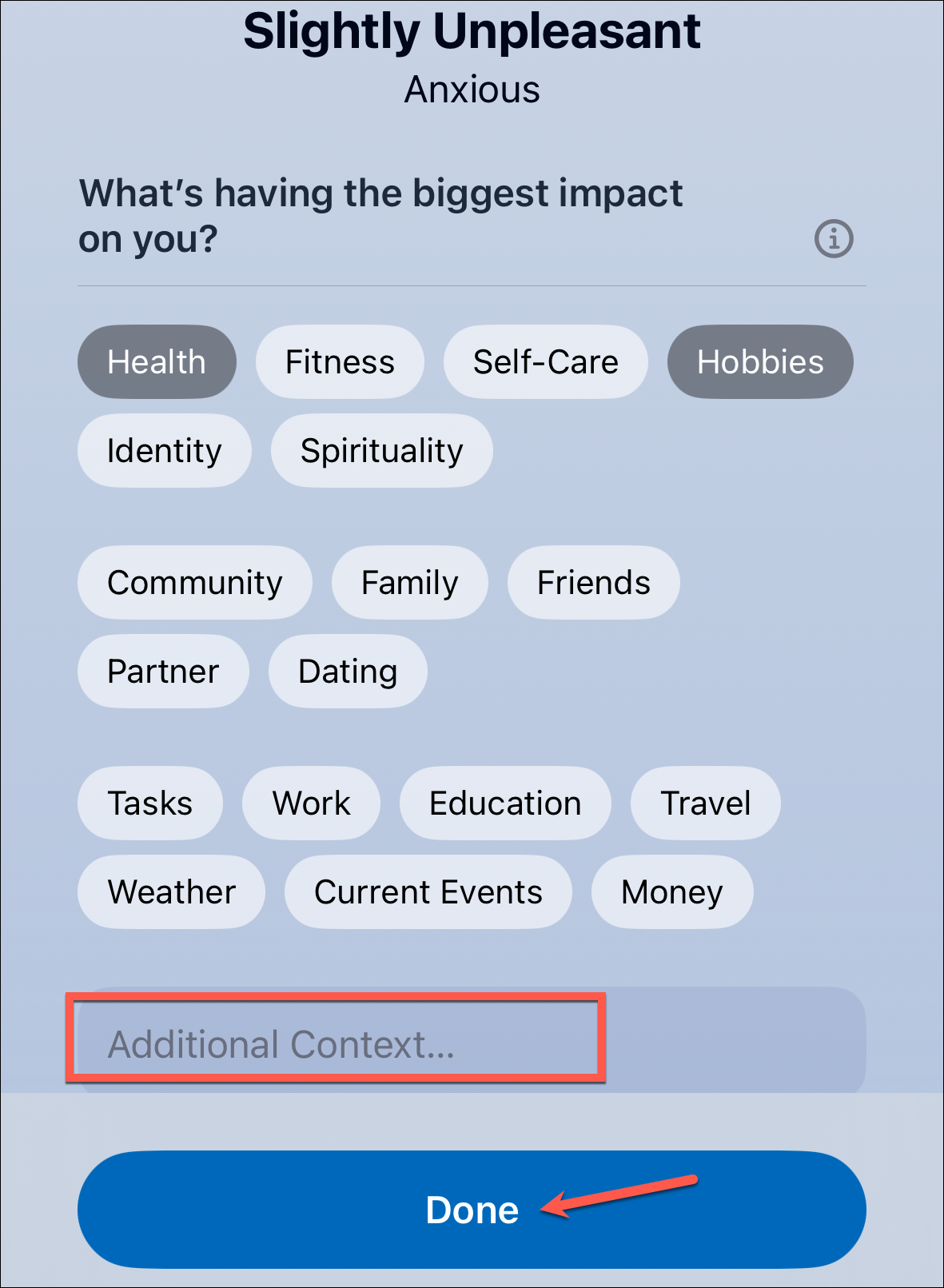 After you log in your mood, you can also turn on reminders for logging your state of mind. Tap on 'Turn on Reminders'. By default, the reminders will be scheduled during the middle of the day and at the end of the day, but you can edit this schedule.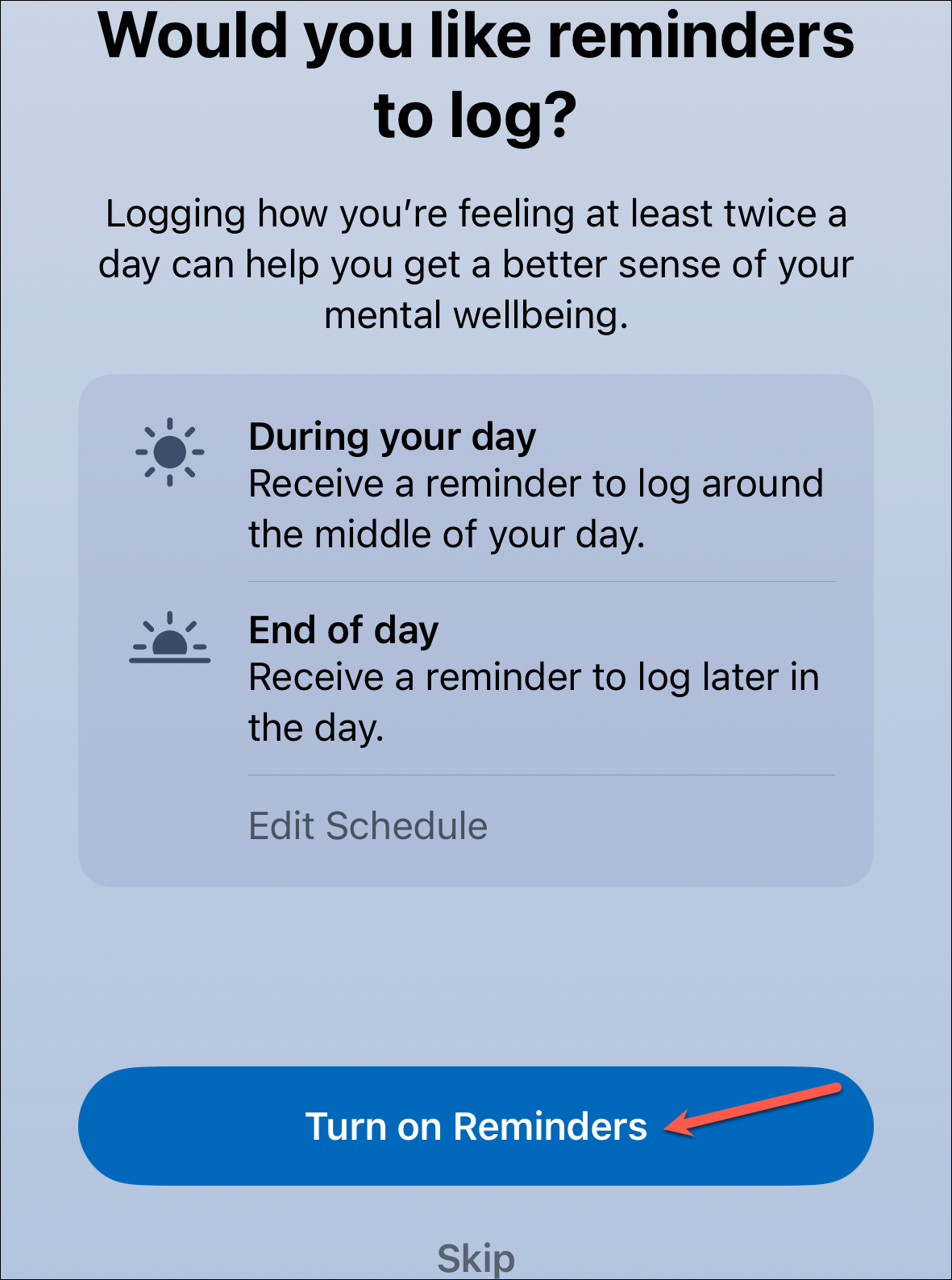 And that's it. You just logged your state of mind in the Health app on your iPhone.
Viewing your State of Mind History
You can view your state of mind history or even log in a mood at any time.
Open the Health app and go to the 'Summary' tab.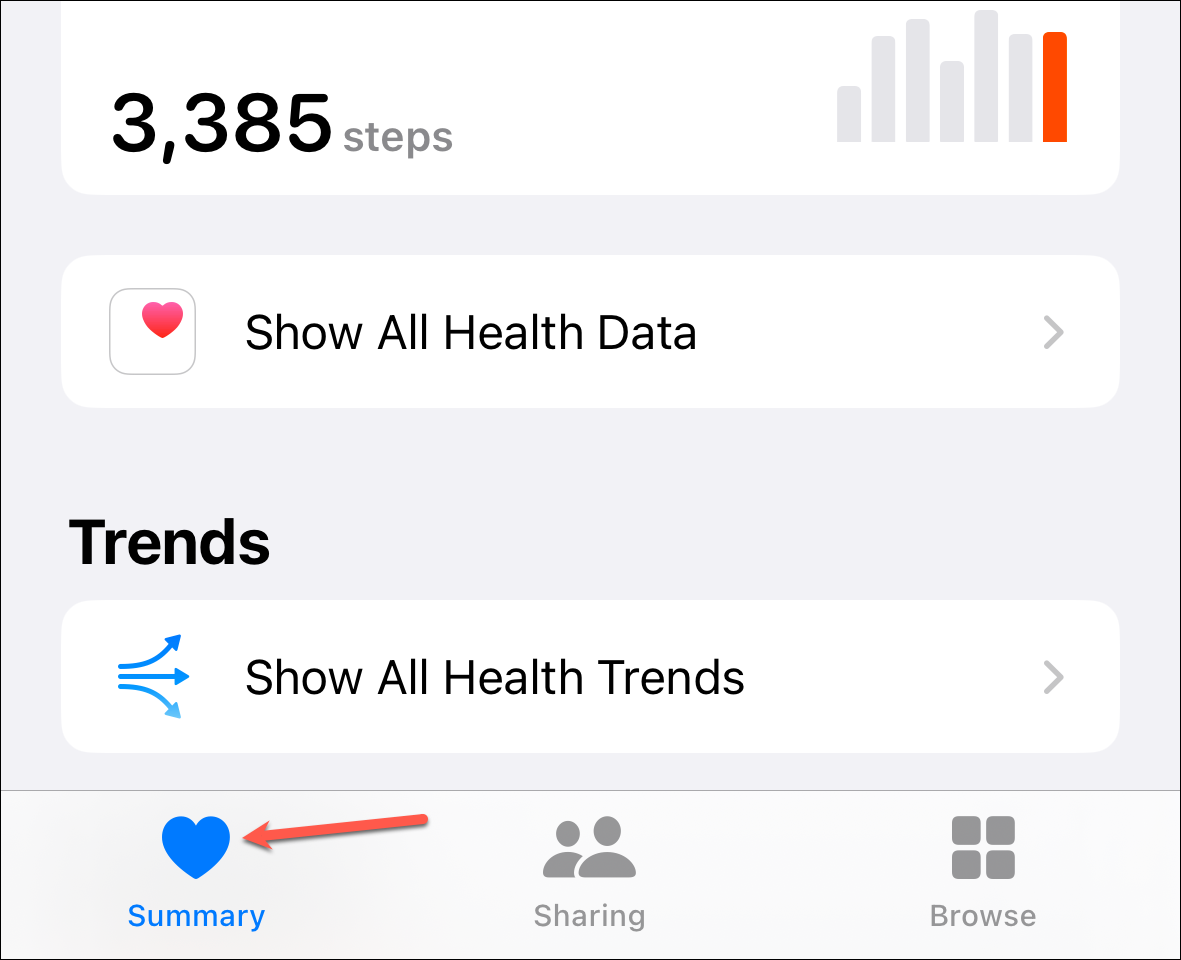 Then, tap the 'State of Mind' tile from the available options.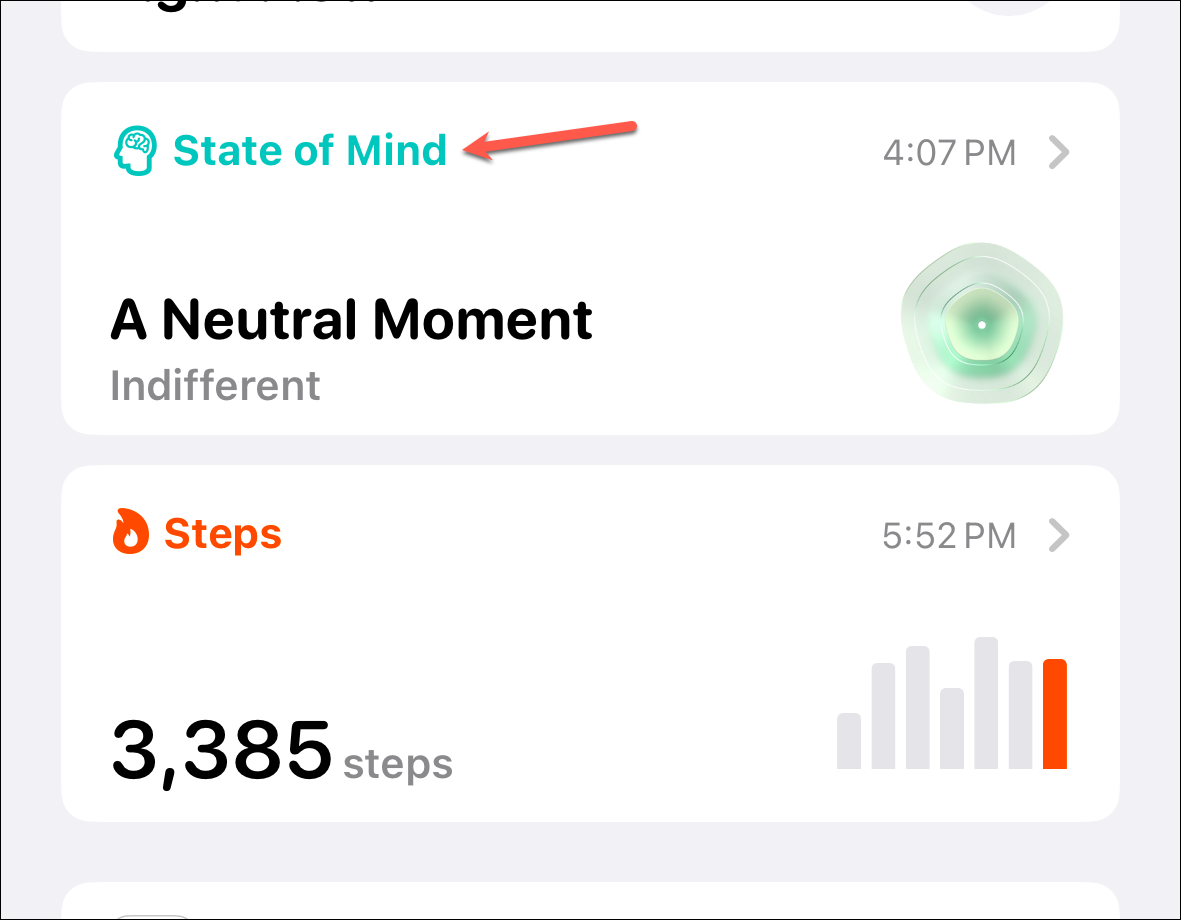 To log in a new entry, tap the 'Log' option and then follow the steps as explained above.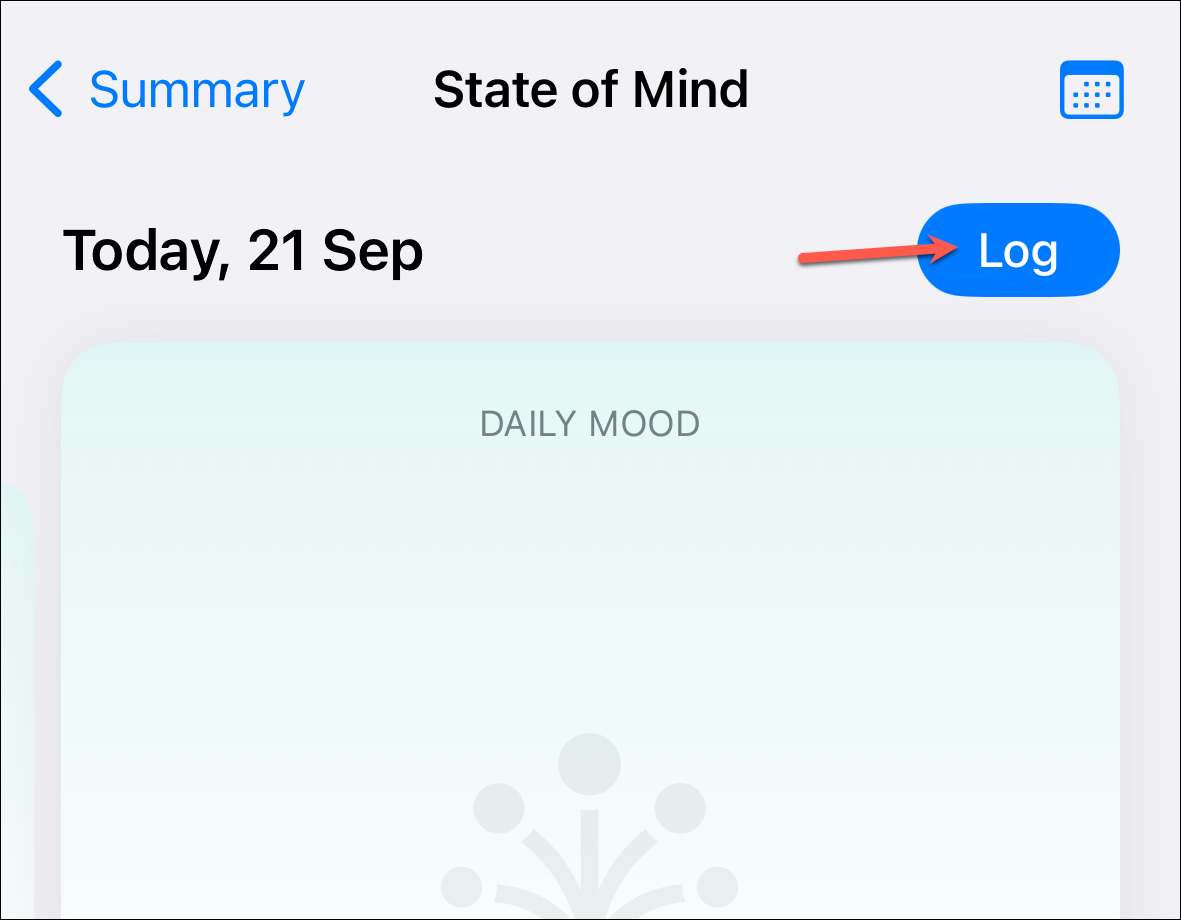 To view the history, tap the 'Show in Charts' option.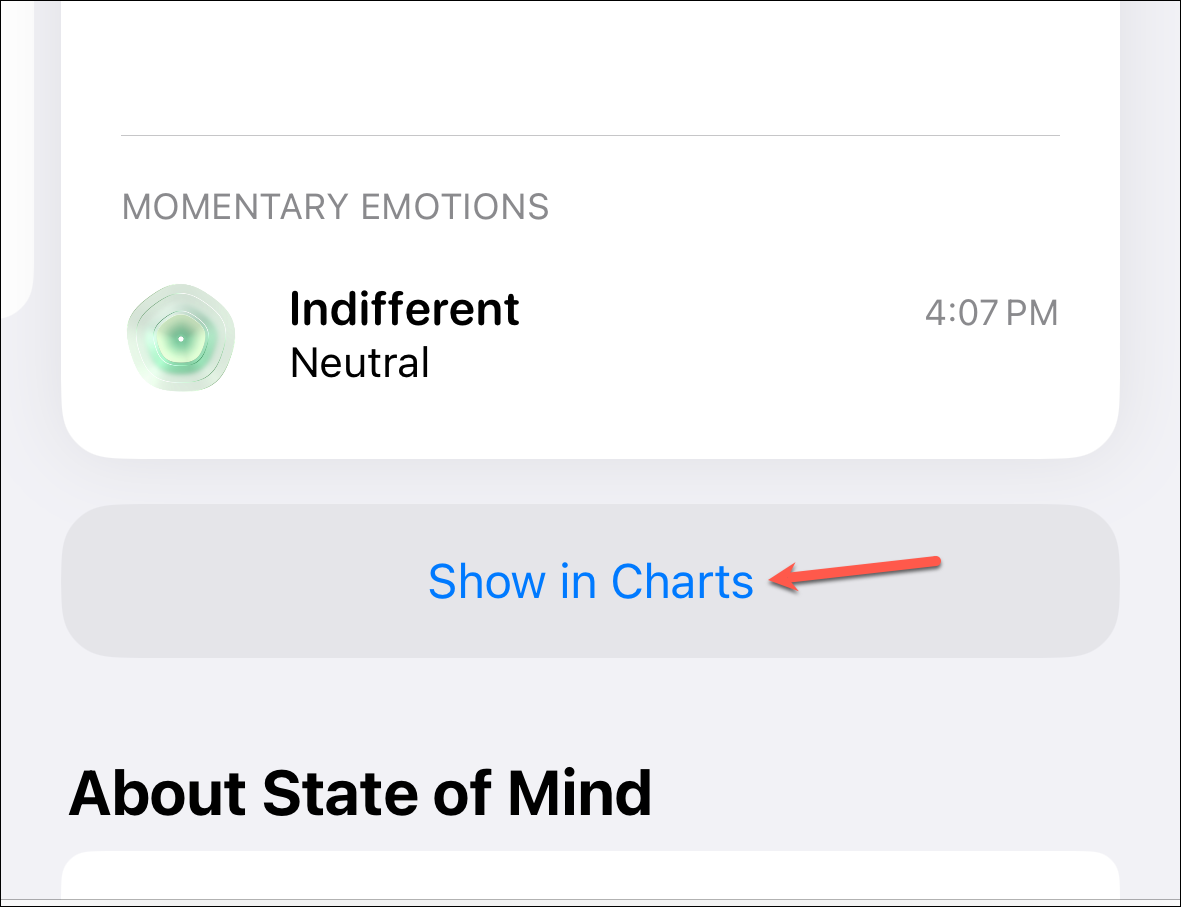 Here, you can view your state of mind over time by selecting a time range, view the type of entries you've logged in, and also see the associations and any lifestyle factors that might have influenced your state of mind.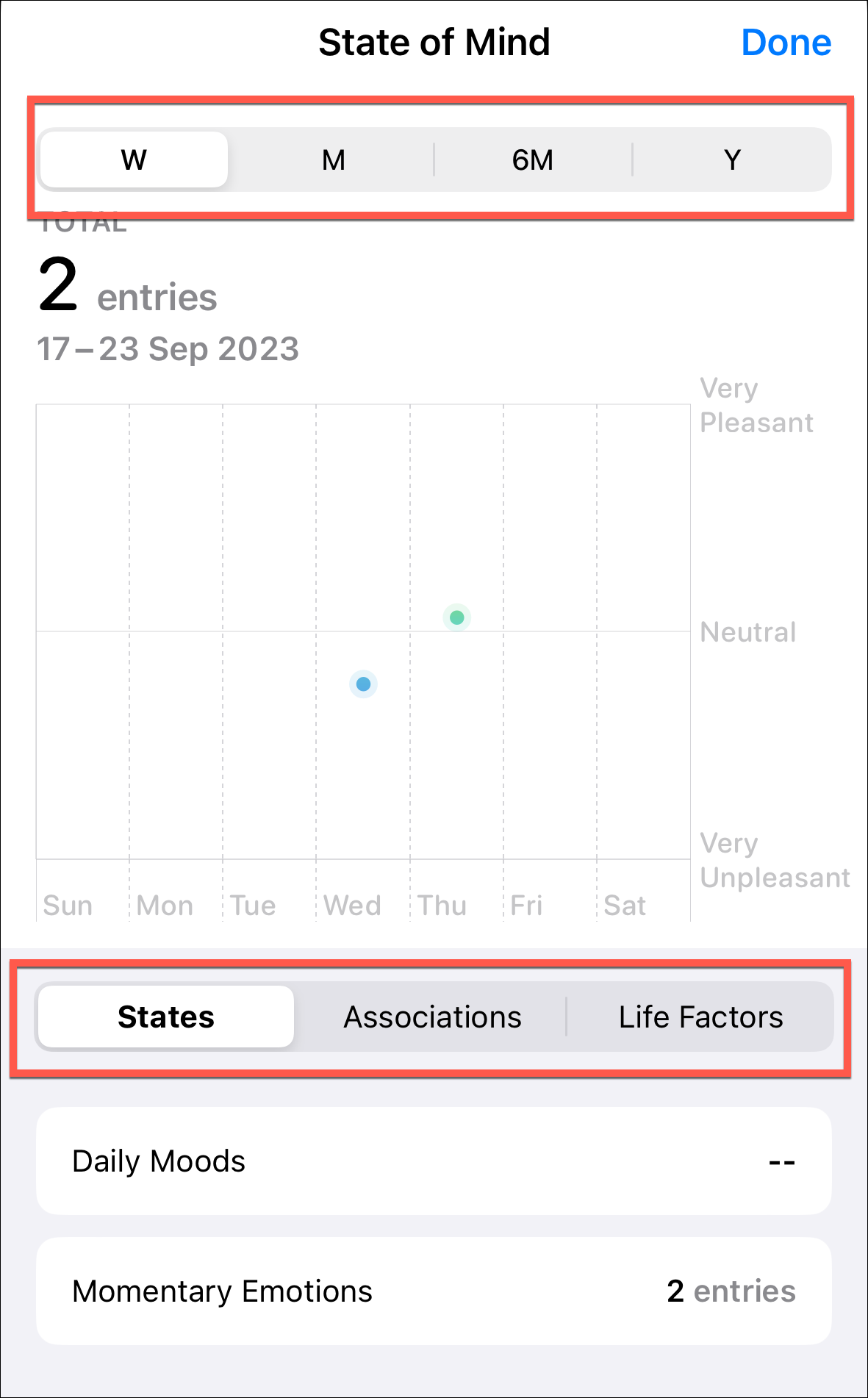 ---
Our mental wellbeing should be as much of a priority as our physical health, if not more. Although there are plenty of third-party apps that exist to log your moods, not everyone likes to drive in that lane. But with the addition of this feature to the Health app on iPhone, it'll be easier than ever to keep track of your state of mind and improve your mental well-being over time. The Health app is also adding other features, like a mental health questionnaire, to promote mental well-being.