Most of us, music fanatics, prefer safe spaces to enjoy our music. We call these spaces 'playlists'. It used to be a mixtape back in the day, but in the current digital era, it's a playlist. Mixtapes were personal just by themselves. No one could lay a hand or ear on them without consent. But with playlists, it's a different story.
Playlists are part of the vast human connection — the internet. And when something is on the internet, there's hardly any privacy let alone permission. So, one of the present music giants in the market thought about this issue and came up with a feature. Spotify's 'private playlist' allows you to curate your own playlists and secure them to yourselves!
However, this is a feature that is in full form only on the Spotify mobile application. Though the feature is absent on other Spotify devices, the change on the mobile app will follow on connected devices as well.
Read on to know how you can make your favorite/guiltily favorite playlist, private.
Making Playlists Private on Spotify Mobile App
Launch Spotify on your phone and tap the 'Your Library' button to the bottom left corner of the screen. Now, hit the 'Playlists' tab at the top of the screen to narrow down the search. Tap to open the playlist you want to make private.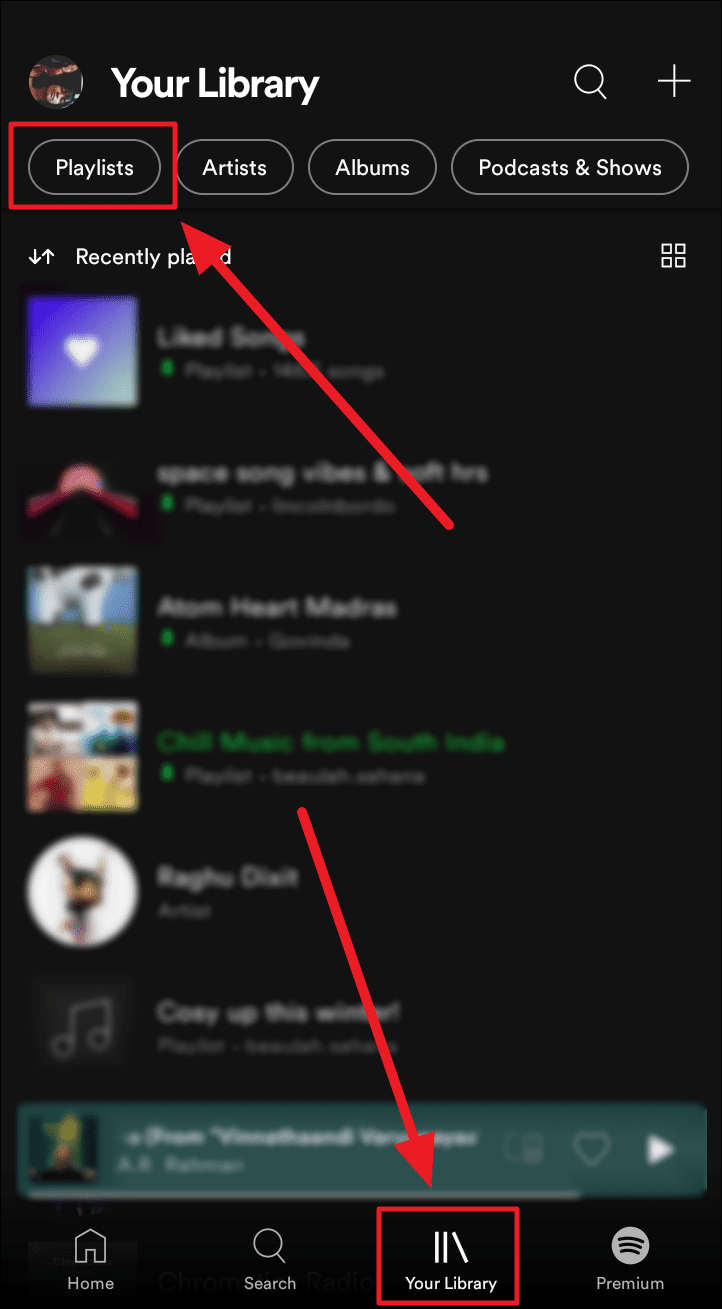 Next, tap the ellipsis icon (three vertical dots) below the chosen playlist's info.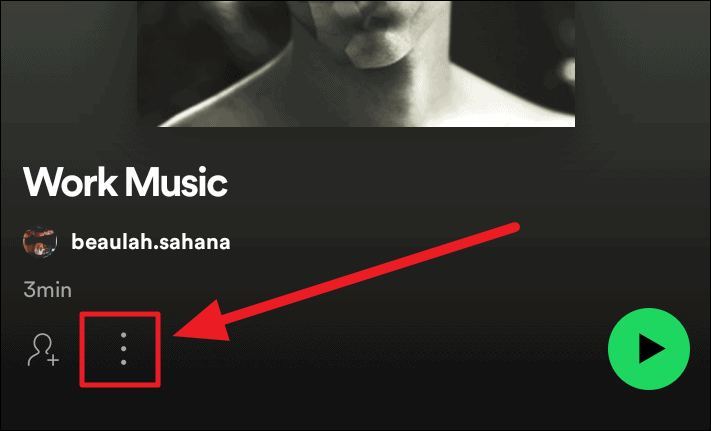 Choose the last option on the playlist's following menu – 'Make Private'.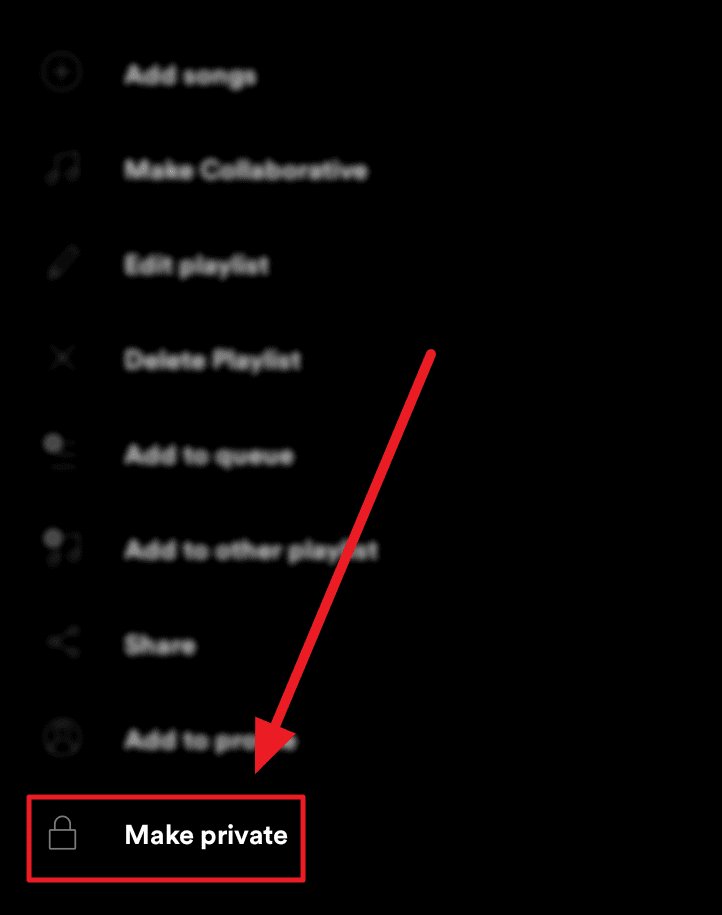 A confirmation prompt pops next on your screen. Confirm your choice to make the playlist private by tapping the 'Make Private' button in the prompt.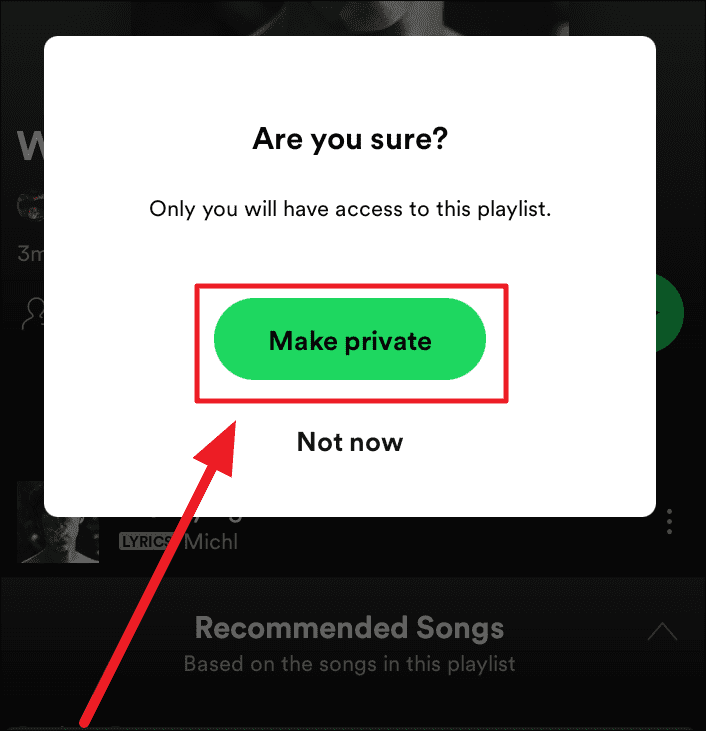 The chosen playlist is now private.
---
If you change your mind and want to make the private playlist public, simply tap the same ellipsis icon (three vertical dots) of the private playlist. Select the 'Make Public' option at the end of the playlist's menu ('Make Public' replaces 'Make Private' when a playlist becomes private).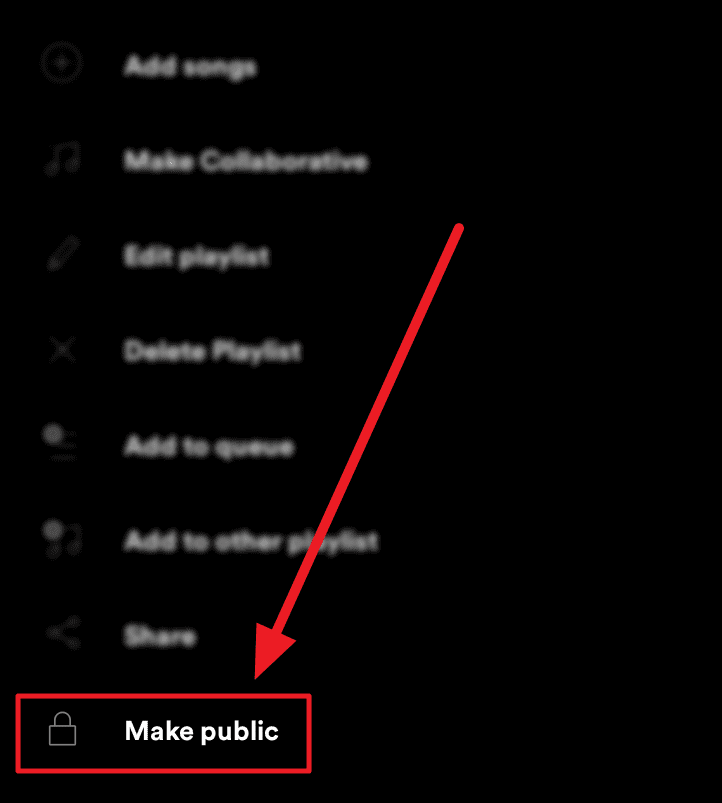 And your playlist is now private! Only you will have access to this playlist.
---
When you make a playlist private, all followers will block out from the playlist. This applies to collaborative playlists as well. All collab partners will lose access to a private playlist – making the playlist yours and yours alone!
Hope you found our guide useful!