Spotify allows you to pin your favorite items for immediate and smoother access. Pinning would push an item to the top of the library list. The 'Liked Songs' playlist is typically pinned by default. This is reversible, and more items can join the 'pinned' list.
Pinning is a feature available only on the Spotify mobile application. You can pin up to 4 items – artist, playlist, album, or podcast. Here's how you can pin and unpin your library items on your Spotify mobile application.
Pinning Items on the Spotify Mobile App
Launch Spotify on your phone and tap the 'Your Library' button to the bottom left of the screen. Scroll through the combined list to find the item you want to pin or tap the respective tab at the top of the screen and narrow down the search.
Now, long-tap on the item you'd like to pin.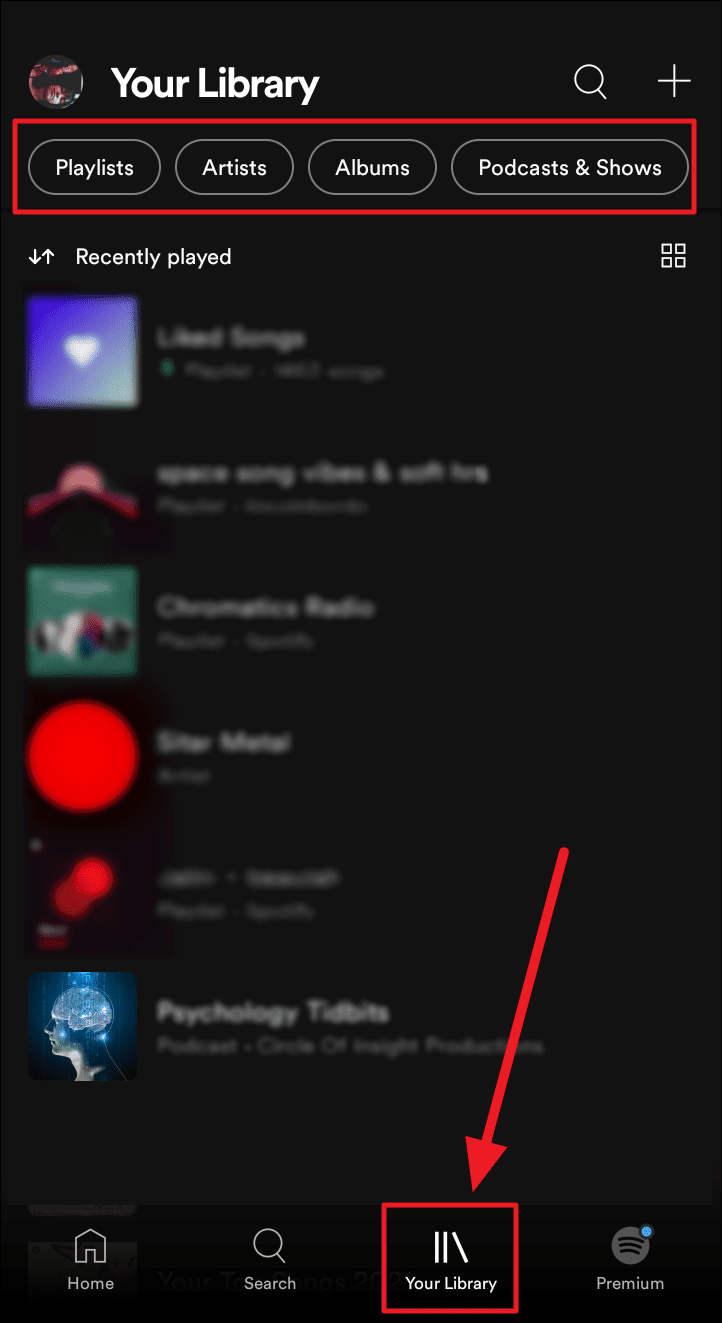 Select the 'Pin playlist (or any other item)' option from the upcoming menu.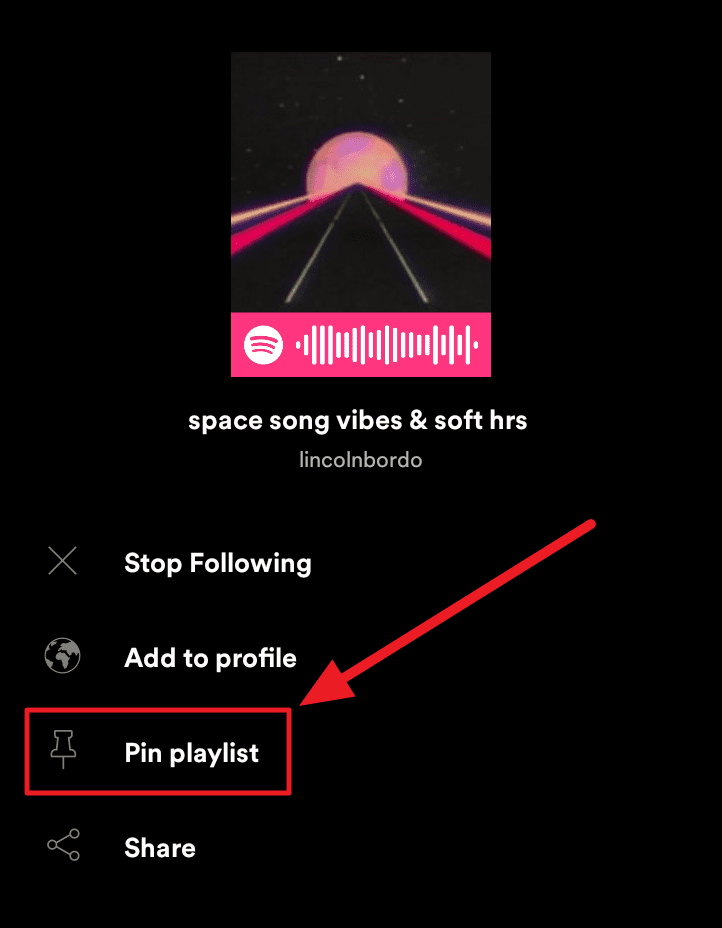 Alternatively, and the easiest way to pin items in your Spotify library, is to slide the item you wish to pin to the right. You must see a green stroke with the 'Pin' icon.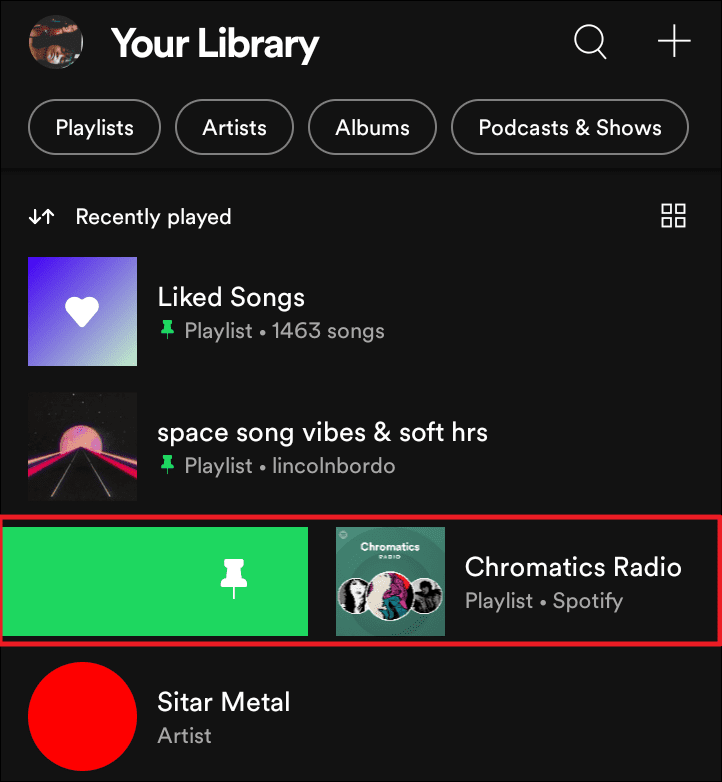 The item is now pinned on your library. It moves to the top of the list. Pinned items will top individual lists as well – 'Playlists', 'Artists', 'Albums', and 'Podcasts & Shows'.
---
Unpinning Items on the Spotify Mobile App
To unpin an item, tap and hold the item from the pinned list. Then, choose the 'Unpin' option from the following menu.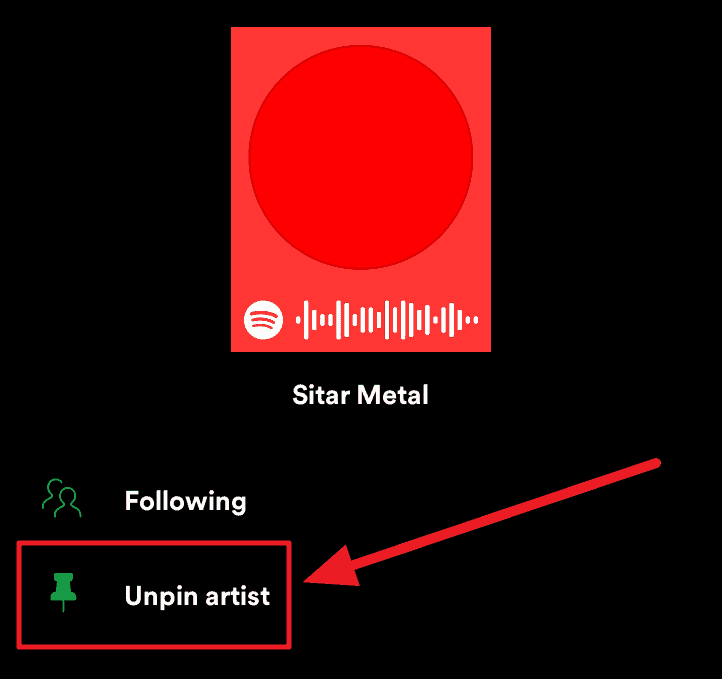 Or, you could simply slide the pinned item to the right, to see a stroke of gray and the 'Pin' icon. This would instantly unpin the item from your Spotify library.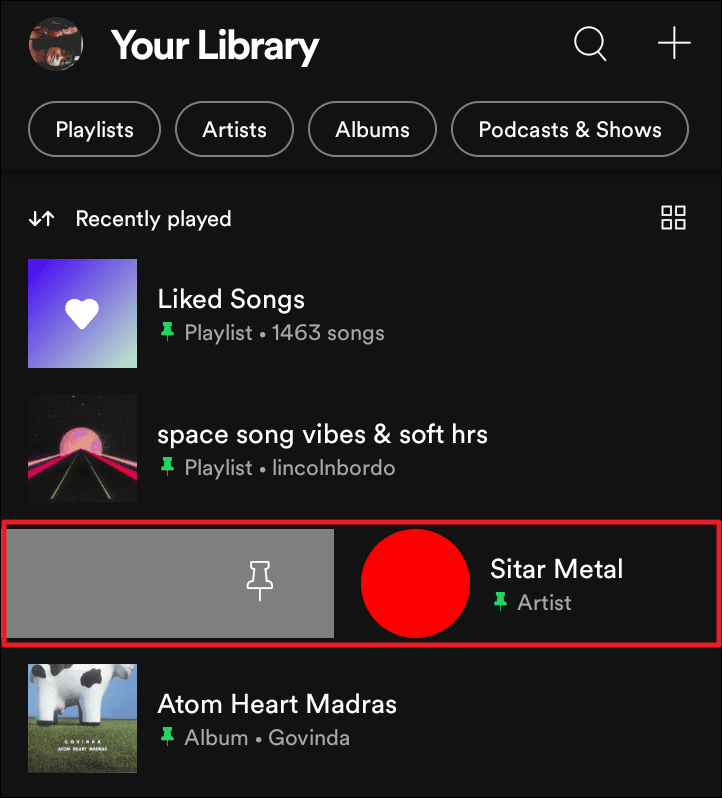 The chosen playlist is now unpinned on your Spotify library, and back to its initial spot.
---
That's about pinning items on Spotify. Pin your favorites to get quicker, easier, and better access to the items you love most in your Spotify library.