Meetings are the central hub to carry out all important discussions regarding just about everything that matters to your organization and it's natural that people want to record these meetings. Whether your agenda is to record the meeting for yourself to nullify the need to take notes, or for people who could not be a part of the meeting, or it's part of your company policy, or you decided to record it "just in case".
Zoom makes it incredibly easy to record all meetings too, so there's a chance that the number of meeting recordings on your hand is piling up, and navigating them is becoming more and more difficult. Finding a particular meeting or a topic in a meeting feels nothing short of going on a quest to Mordor. If only there was a way to search for keywords in your Zoom recordings so you could easily jump to the desired part in a recording. Do you see where I'm going with this? Of course, you do!
Let me introduce to you – Panopto. It is an online video platform that offers great features to manage your video meetings. With Panopto, you can easily search for a keyword and it will index the results from all your Zoom recordings, therefore going to a particular instance in a meeting effortless. This highly innovative tool indexes any word spoken or shown on-screen in the recordings, making searching in video content as easy as in a text document!
To use the Panopto integration with Zoom, you need to have a Panopto Enterprise account. You can get the Panopto app from the Zoom marketplace or go to panopto.com to get an account. Although it is a paid service, you can ask for a free trial by contacting the Panopto team to see if it's going to work out for your organization or not.
How to Use Panopto to Search by Keyword in Zoom Recordings
After you've created a Panopto Enterprise account, go to the 'System' option from the Panopto admin account and select 'Zoom Integration' from the menu.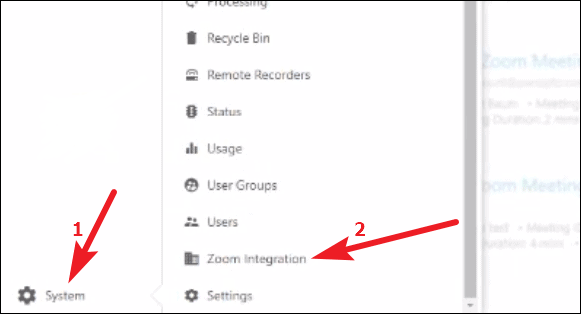 Then, click on the 'Install' button and log in with your Zoom account. To use Panopto for Zoom, you will need to log in with the Zoom admin account.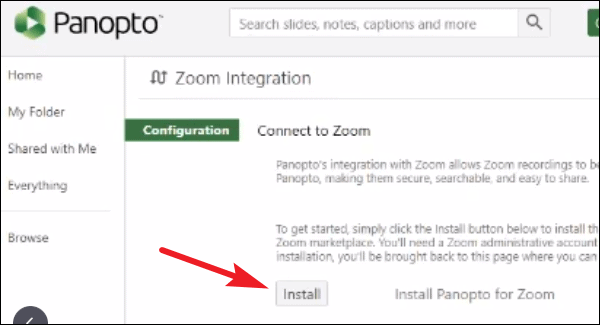 After signing in, Panopto will request access to your Zoom account, click on the 'Authorize' button to successfully complete the configuration.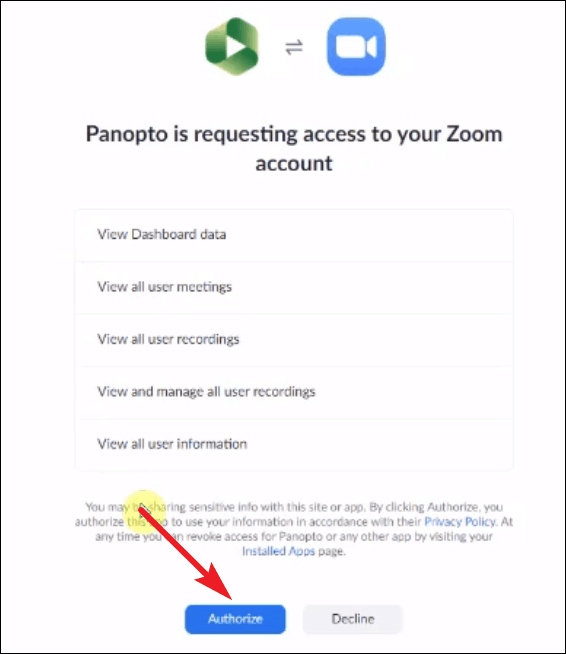 After the configuration of Panopto with Zoom is complete, any meetings you record with Zoom (local as well as cloud recordings) will automatically appear in your Panopto account too.
Now, to search for a word or a phrase in a meeting recording, simply type the keyword in the 'Search bar' in Panopto, and it will return all the instances in the meeting(s) where the keyword is either spoken or appears on-screen. Click on the search result to go to that part of the video in a single click.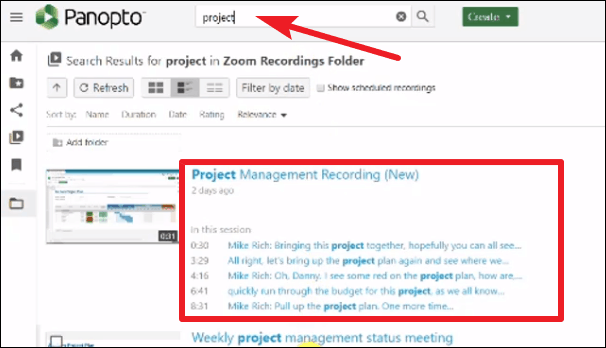 ---
Panopto isn't useful just for searching through your recordings, it offers much more than that. You can use it to share the recordings with your peers with just a click and organize your videos all around. It also offers an online editor, viewing analytics, etc. – basically everything you could want from a video-based productivity app to manage all your recordings with ease. It's totally worth your time so you should check it out once.