Microsoft Teams might be the go-to app for many schools and organizations for connecting virtually and getting things done. But, unlike Zoom, it hasn't been able to take up a prominent place in the lives of normal people trying to connect socially with friends and family in the light of the pandemic.
With Microsoft Teams for Personal Use, Microsoft intends to rectify this situation. Microsoft Teams for Personal Use has been in preview for quite some time now. And finally, the roll-out is complete. Users can start using Microsoft Teams for Personal Use across devices with the feature available on desktop, web, and mobile apps.
Why Microsoft Teams for Personal Use?
One question that's going to pop up in the minds of a lot of folks even considering this switch is, why even bother now? What has Microsoft Teams got to offer now that other video calling and chat apps, like Zoom, aren't already offering them for over a year?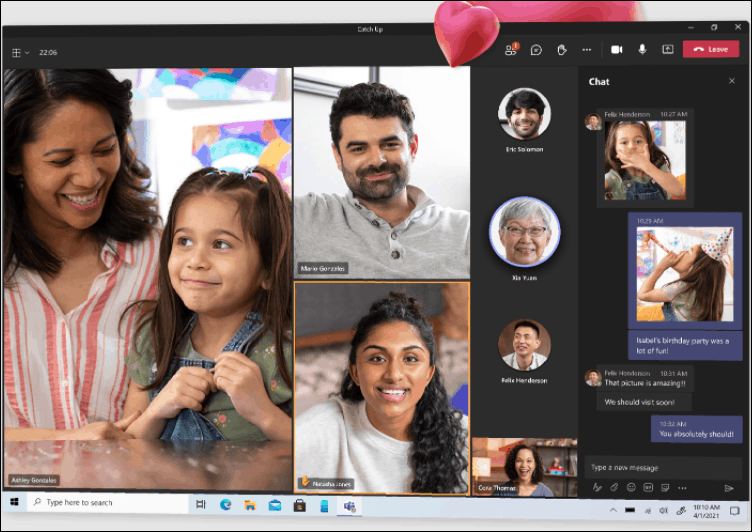 Many things, to be honest. Microsoft Teams Personal isn't going to be a place for just chatting or video calling even. There are plenty of those apps already. Teams for Personal Use, according to Microsoft, is going to be a place where a group of people can get things done.
From planning vacations and birthday parties to managing your book clubs and football clubs, it'll be the hub for people trying to coordinate various group activities. You can use the Tasks app to keep track of your to-do lists for these various group activities.
Polling is also coming to Personal Use Teams soon. One of the most inventive features of Microsoft Teams – Together Mode – is also available. You can meet with people in Together Mode to induce the feeling of being in the same physical space. Together Mode environments like a cafe, family lounge, summer resorts, etc., are available for Personal use.
Note: Some features like in-chat animations, dashboard, a digital safe for your passwords, scheduling meetings from the group chat, etc., are only available on the iOS and Android mobile apps. While Together Mode in meetings is only available on the desktop app.
Currently, in light of COVID-19, you can have video calls (1:1 and group) for up to 24 hours without any interruption for free. Otherwise, group calls cannot go on for more than 60 mins without interruption. The limit on group calls has also been temporarily increased to 300 instead of 100 participants.
Also, many people have tried traditional Microsoft Teams and abandoned it because they find it too overwhelming. Well, it's time to go back and give it another shot. Microsoft Teams for personal use isn't as complicated as Teams for work. The interface is much more simple now. There are no more channels or thousands of apps that are necessary for the workplace.
Teams for Personal Use is also free to use and doesn't require a Microsoft 365 subscription.
Creating a Microsoft Teams Personal Account
There's no separate app to use Microsoft Teams for Personal use. The same Teams app (desktop, mobile, as well as a web app) that exists for Teams for work adapts for Personal use when switched.
If you don't have the app, you can get the desktop and mobile apps from here. You can also go to teams.microsoft.com from your browser to use the web app.
Now, users who already use Microsoft Teams for work can create a separate personal account. From the desktop app, go to the 'Profile' icon on the Title Bar.
Then, select 'Add Personal Account' from the menu that opens.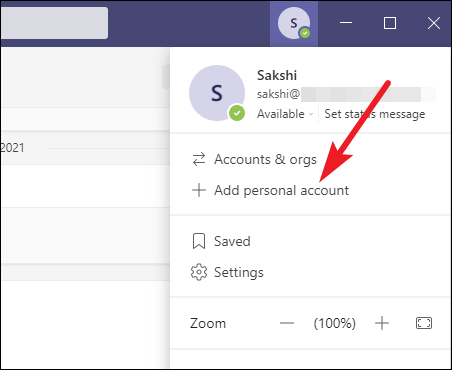 Note: If you don't use Microsoft Teams for work, all you have to do is click the Get Started button from the start-up screen of the desktop app and select 'No account? Create one!' option. Then select 'With friends and family' to create a personal account.
Enter your personal account to sign up. If you've logged into a Microsoft account on this device before, that account will show up automatically. You can proceed with this account or sign up with another.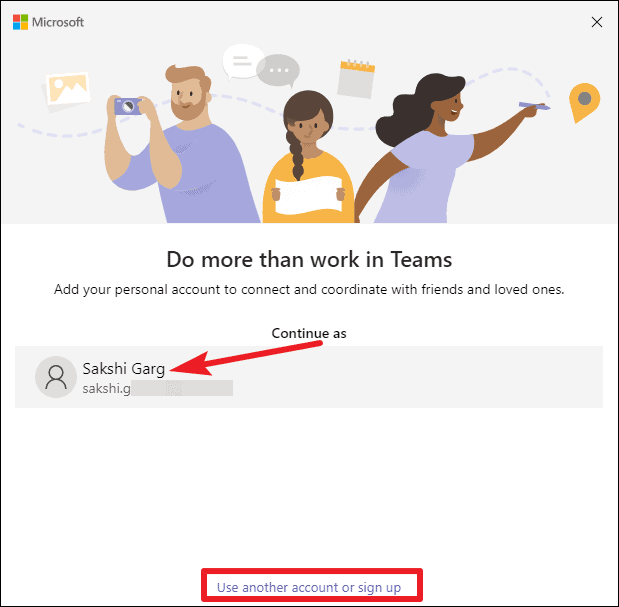 On a Windows device, it might ask for your PIN for verification.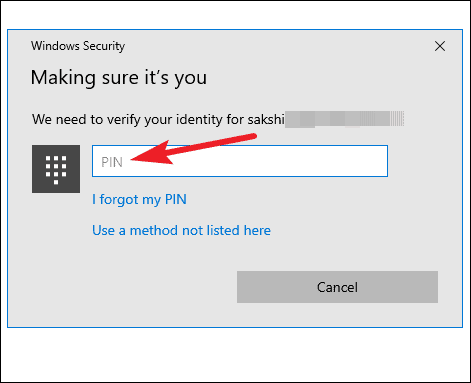 You'd also have to enter the password for your Microsoft account to continue. Click 'Sign in' after entering your password.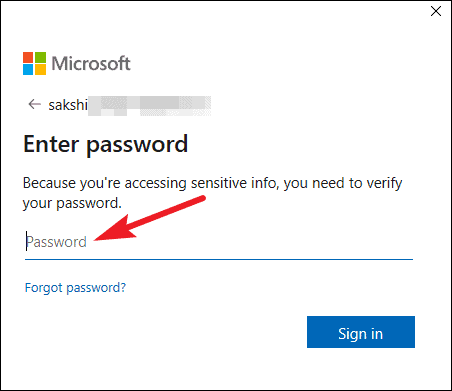 Now, one of the requirements for creating a personal account on Microsoft is having to enter your phone number. Select your country code and enter the mobile number you use or have access to as an OTP will be sent to your number. Then, click 'Next'.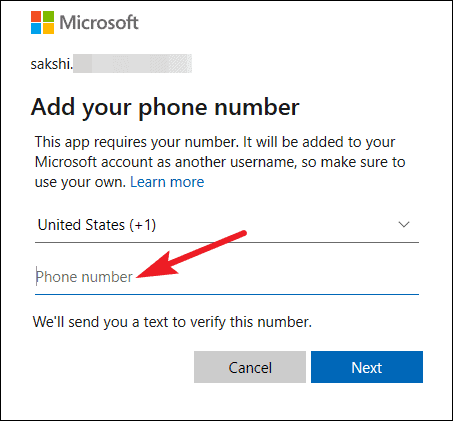 Enter the code, and click 'Next'. As soon as you enter the code, your account will be ready for personal use.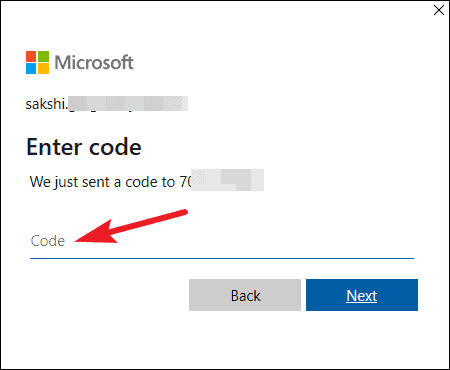 Your profile information will appear. You can edit details like first name, last name, and profile picture.
It'll also display a message that people can search for you using your phone number and email address. But only people who have your phone number or email address saved in their contacts can find you on Teams using this information. Click 'Continue' to start using Teams for Personal use.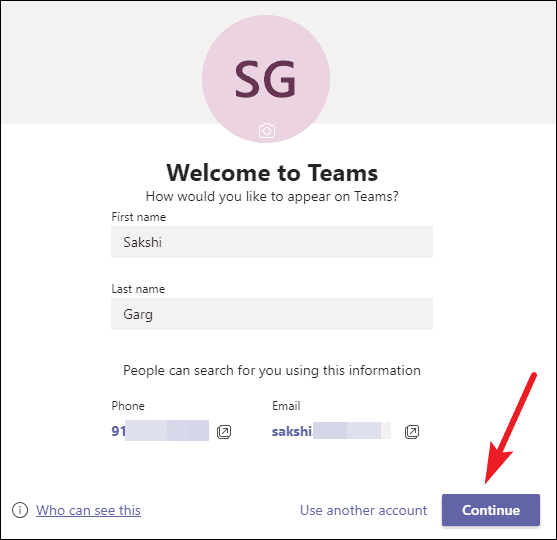 Once you've added your personal account, you can switch between accounts easily. Go to the Profile icon and select 'Accounts & orgs' from the menu.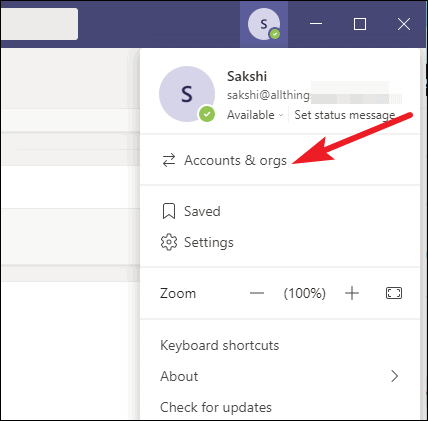 Your work and personal account will be visible. Click on the personal account to make the switch.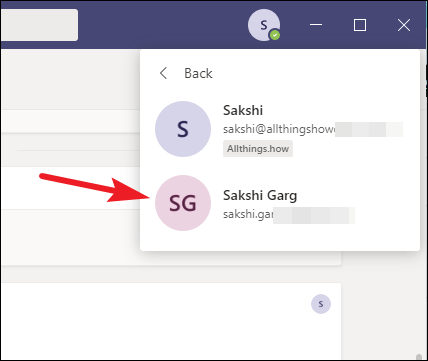 ---
Microsoft Teams for Personal Use is a great way to communicate with friends and family virtually. With group and personal chat, video calling, task assignment, Together mode, reactions, gallery view, chat dashboard, and much more packed in a simple interface, it's definitely worth a try.