How to Show Only Wallpaper on iPhone by Removing Home Screen Pages and App Icons in iOS 14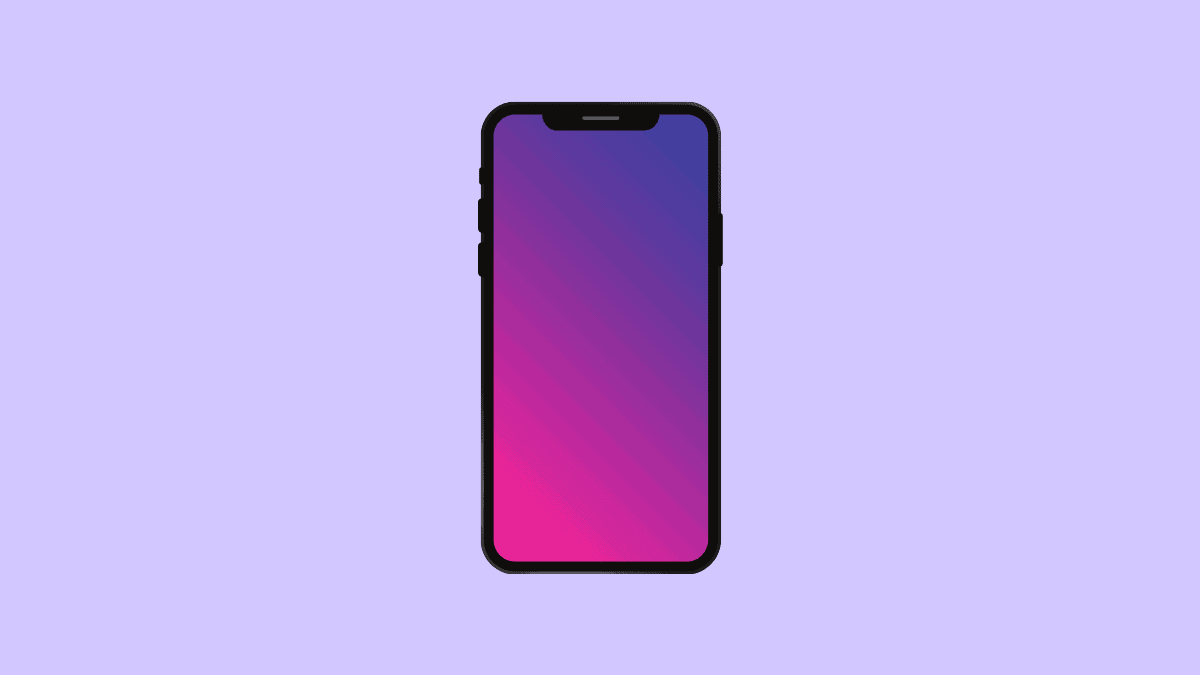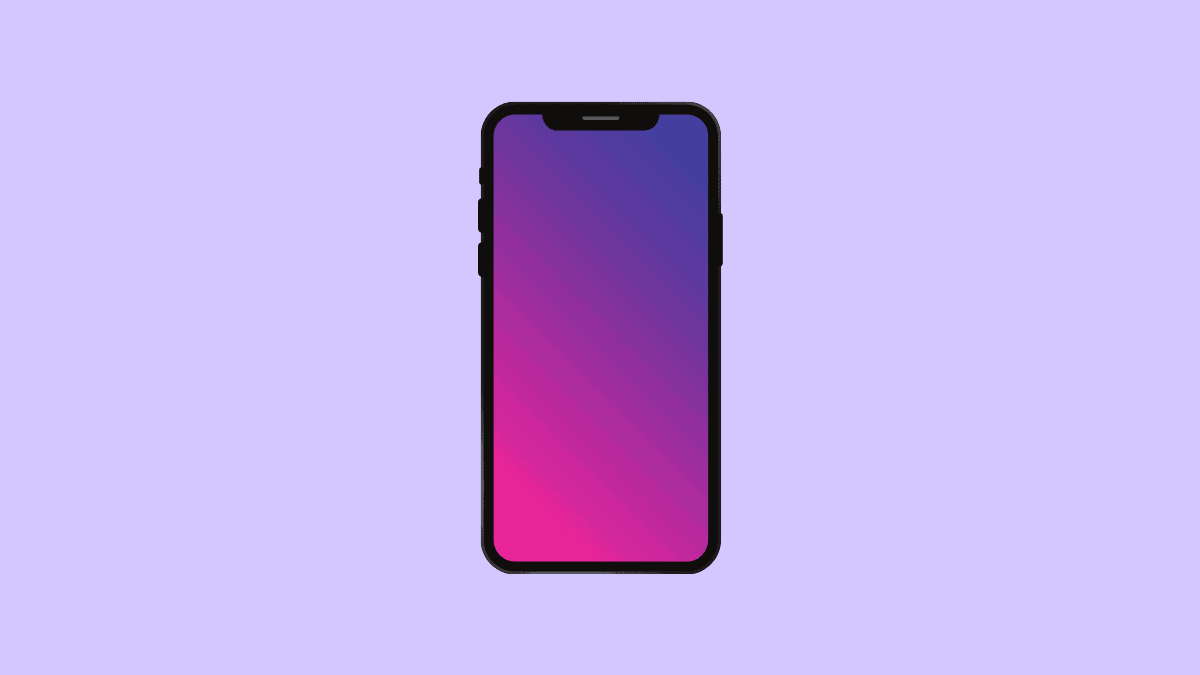 Most of us put a lot of thought into our phone wallpaper, and why not? We stare at it more than anything else throughout the day. And if you're anything like me, you hate not being able to get an unobstructed view of your wallpaper.
But if you're anything like me, you'd also go to great lengths to get that blank screen so nothing can come in between you and your wallpaper. Previously, the only way you could achieve this was by using brute force.
You had to manually shift all your app icons to the next screen to get an empty Home Screen on your iPhone. And that resulted in a slow, excruciating dance between your apps and you. Moving multiple apps at once made this dance a little less gruesome, but not much. After moving all the apps at once, you still had to rearrange them as it did not preserve the app order exactly. And not everyone even knows how to move multiple apps at once!
But with iOS 14, achieving this feat just became a whole lot easier. With the introduction of the App Library that has finally brought Home Screen organization to iPhone, comes the marvellous side product of getting that empty screen to show off your wallpaper rather easily.
App Library not only lets you hide your Home Screen, but it also lets you hide individual apps. So if you want to go for a decluttered Home Screen look, there are plenty of ways you can achieve that.
You could go for a minimal look with no apps on any of the Home screen pages at all; this would leave you with an empty Home Screen Page and all your apps in the App Library except the apps on your dock.

Or you could choose to have an empty Home screen page, then some of your most frequently used apps and all other apps in the App Library. This one here is my personal favourite.
---
Before you try to get that empty page, it's better to get rid of extra home screen pages. In iOS 14, it's really easy to hide entire Home screen pages. So, instead of hiding individual apps from all pages, hide the pages from the second screen onward to save time. Note that you can't hide all Home screen pages.
To hide Home screen pages, enter the jiggle mode on your iPhone by long pressing either an app or empty space on your Home screen. Then tap the dots that indicate the number of home page screens just above the dock.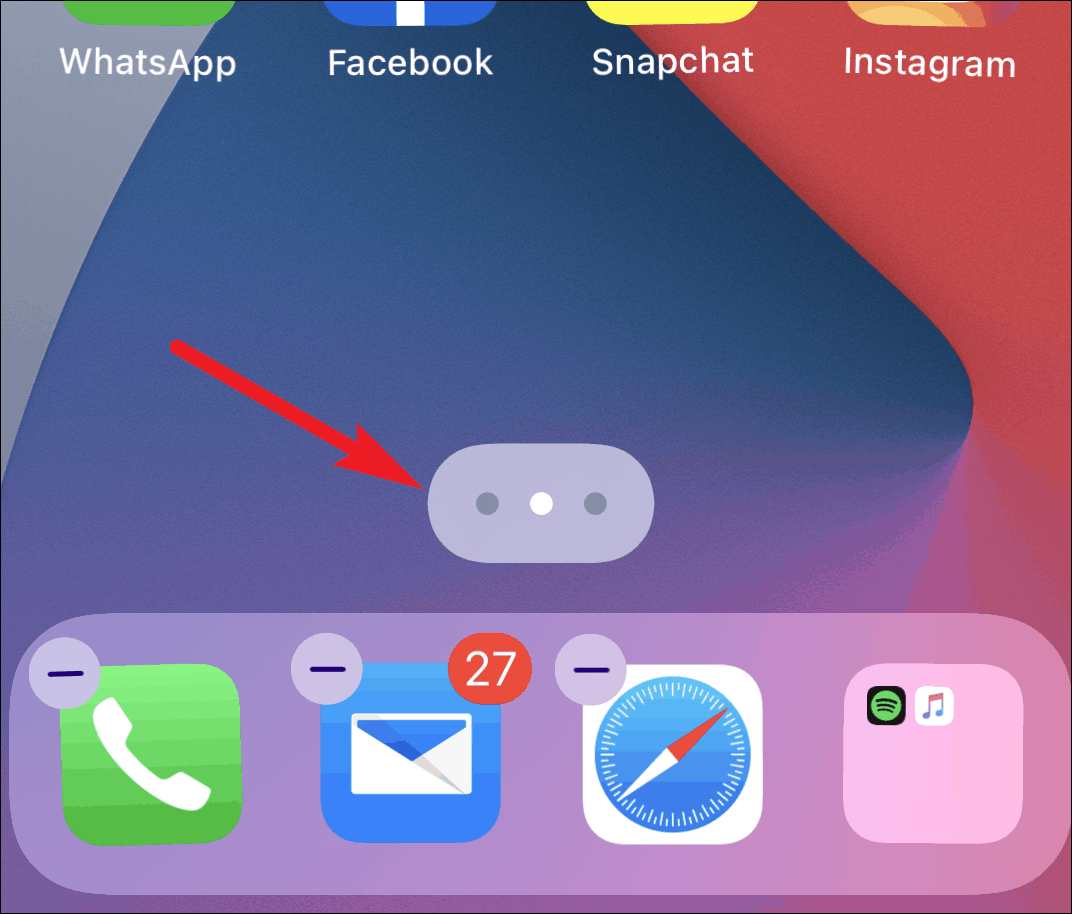 The 'Edit Pages' screen will appear. Tap on the checkmark to hide the pages and tap Done.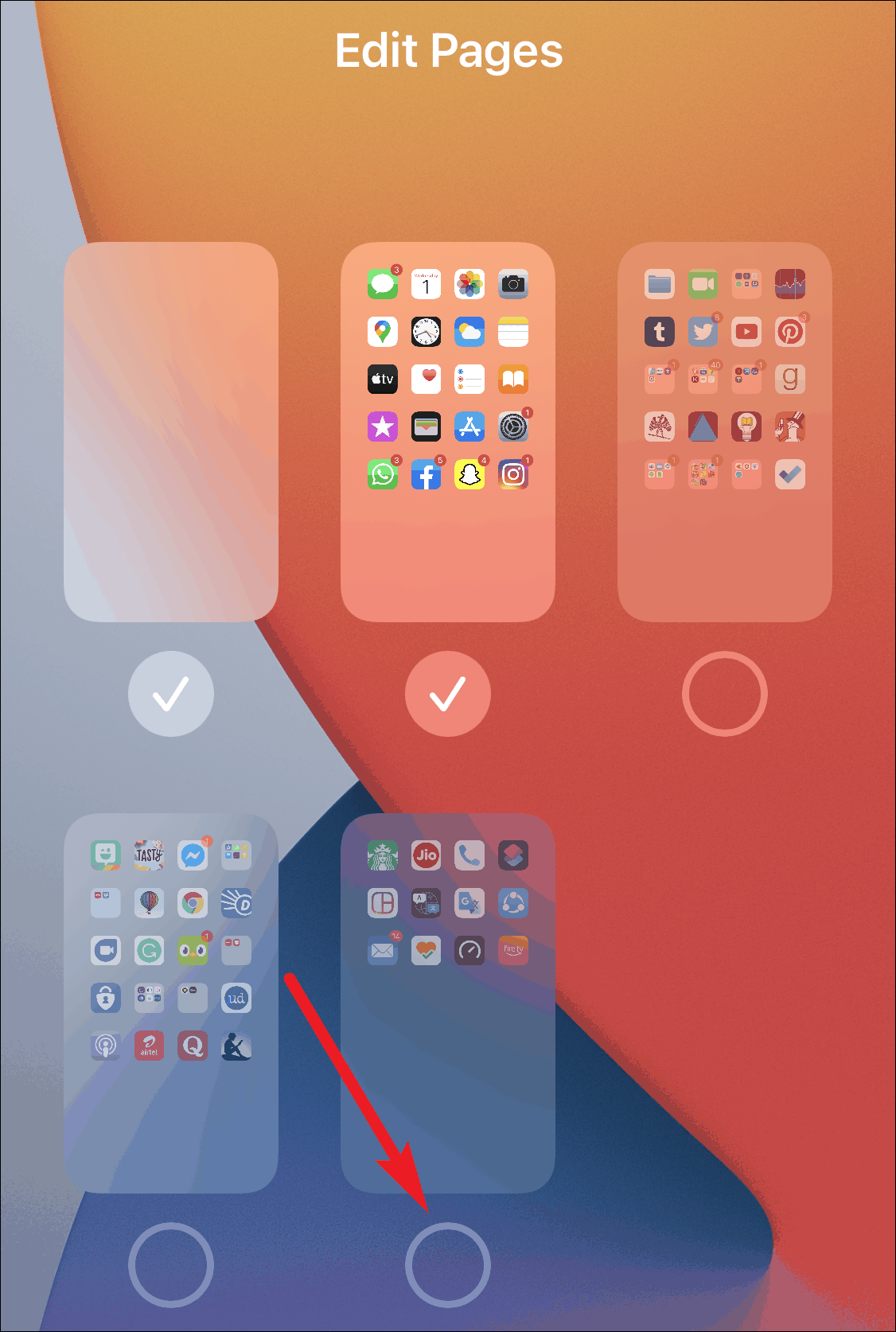 Now that you only have a single screen to deal with, you can handle the next steps more efficiently.
---
If you want no app icons on the Home Screen at all, you'll have to remove all the apps. Enter the jiggle mode on your iPhone, and tap on the '-' icon on each app.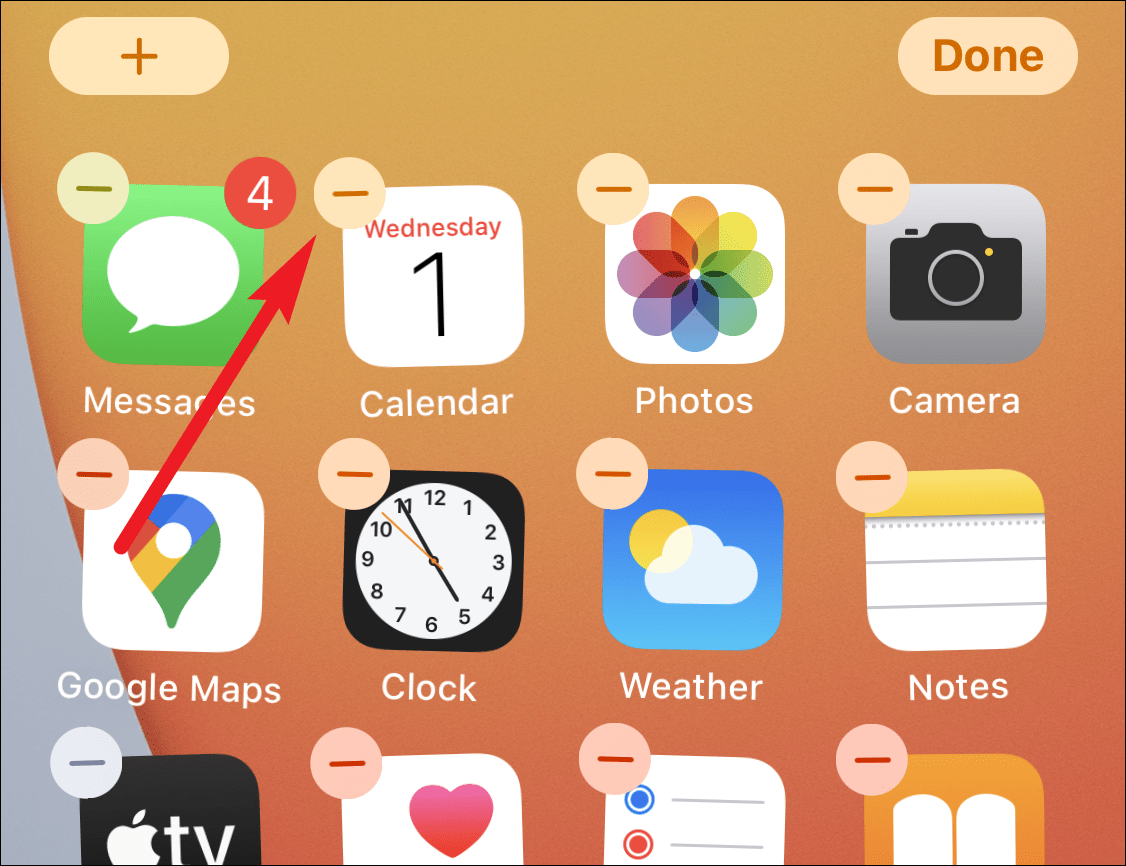 Depending on the app type, there'll either be a 'Remove from Home screen' (for apps that you cannot delete) or 'Add to Library' option. Tap on it.
Repeat it for all the remaining apps and you'll have an empty home screen with only a dock.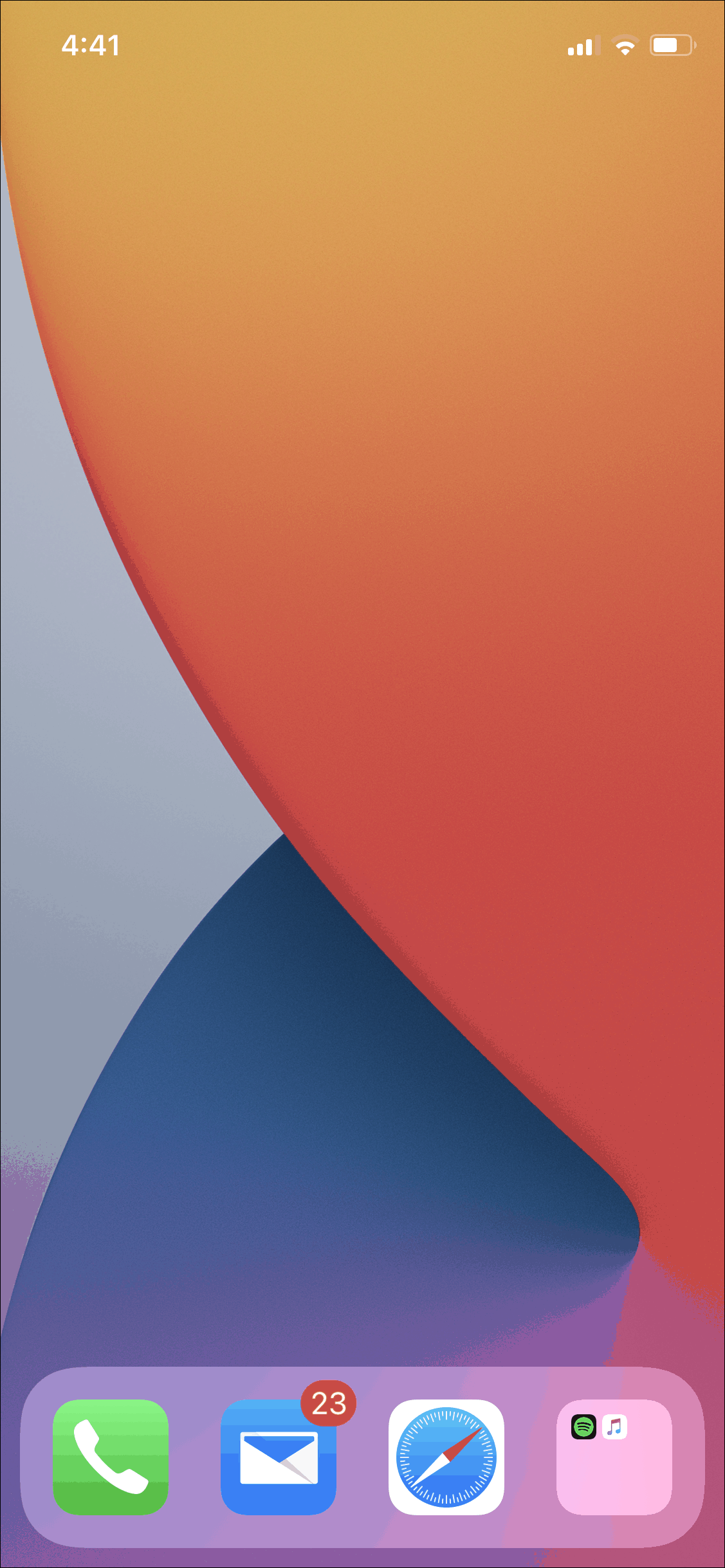 ---
If you want an empty screen along with a Home screen page with apps, that too is possible. You can have an empty page as long as there is one more page to the right with one or more apps. That is only the first Home screen page can be empty in such a scenario.
What you'll have to do is move all the apps from your first screen to the second screen. Moving apps one by one can be quite tedious. Luckily, there's a well-guarded secret in the iOS community that lets us move multiple apps at once.
Enter the jiggle mode on your iPhone and tap and start dragging an app to move it. Keep holding that app and with your other hand, tap the other apps you want to move. The apps that you'll tap will start bundling up with the previous app. After you've bundled all the apps together, drag the app you were holding (that is now a bundle) and drop it to the screen you want. Ta-da! All your apps will move from one screen to the other in one swift motion.
Note: You cannot include App folders in the bundle while moving multiple apps.
---
There you go! Now you can use any wallpaper you want without having to worry about all your app icons ruining it. You can either use the new App Library in iOS 14 to get a clean look or use the older method of adding an empty screen to the left, it's entirely up to you.