There are many desktop applications that might keep running in the background even after you have pressed the close button. These apps continue running in the background and could severely slow down your computer's speed.
While using Zoom, you might be facing a similar problem. The Zoom app is built in a way that this problem might persist. Even in the settings section, there is no option to stop running the app upon clicking the close button on its window. However, you can still make sure that Zoom is closed every time you use it by following this simple process.
Do NOT minimize Zoom window to the notification area
You have to change this one setting on your desktop application to make sure Zoom is closed after every use. This will let you know if the app is open or close.
Click on the 'Settings' icon on the top-right corner of your Zoom home page. A new window will display on your screen with all the setting options.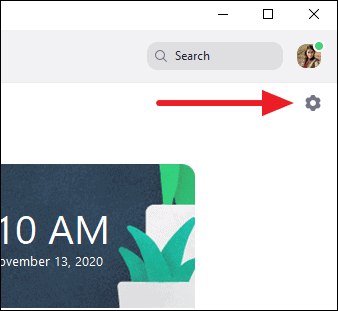 In the 'General' section of settings, uncheck the 'When closed, minimize window to the notification area instead of the task bar' option.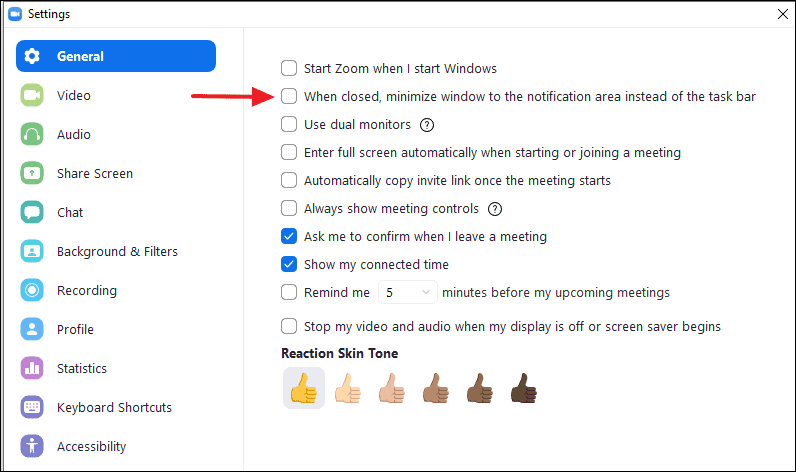 After unchecking this option, Zoom will always display on the taskbar when it is running. To fully close it, just right-click the Zoom app icon on the taskbar and select the 'Quit Zoom' option from the available options.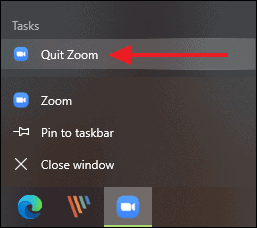 Now every time you see Zoom on your taskbar after closing it, you will at least know that it is still running on your computer and you can then fully close it conveniently.