When you are using Zoom for having recurring meetings with the same group of people, one problem you might encounter is having to share a new meeting ID every time. A simple setting on Zoom can eliminate this problem once and for all.
Zoom's Personal Meeting ID or PMI is the solution to this problem which extinguishes the need of sharing meeting invites over and over again. Let's discuss this feature further.
What is Personal Meeting ID on Zoom?
Zoom provides a unique meeting ID to every account. This unique 10-digit ID is unlike the recurring meeting ID that keeps changing at every meeting. The personal meeting ID is the meeting number associated with your account. Thus if you change your settings to personal meeting ID, all your meetings will have the same ID. This will solve the problem of sharing a new meeting link or id with the same group of people you often conference with. You can then share your ID just once and every time you have a conference, participants can join with the same link.
However, it is better to not use the personal meeting ID for one-time meetings as it decreases your account's privacy and safety.
How to Use Personal Meeting ID in Zoom
It is fairly easy to use your Personal Meeting ID for all your Zoom meetings. To set your Personal Meeting ID as default, open the Zoom app's home page. Under the 'New Meeting' icon, you will find a drop-down arrow, click on it. From the expanded list, check the box named 'Use My Personal Meeting ID (PMI)'.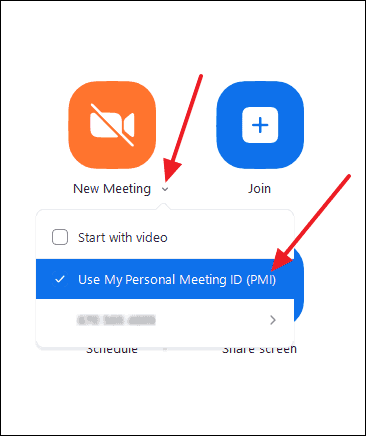 You have now successfully changed your meeting ID settings. Now when you start a new meeting, all you need to do is copy the invite or the invitation link of the meeting and share it with all the members in the recurring meeting just once. They will be able to join the meeting with the same link every time you host one.
To copy the invitation without starting the meeting, click on the 'Meetings' tab in the Zoom app. Then, click on 'Copy Invitation' button and send it to your fellow participants over mail or messenger.

To copy the invitation after starting a meeting, click on the 'Participants' button on the bottom panel of the meeting screen.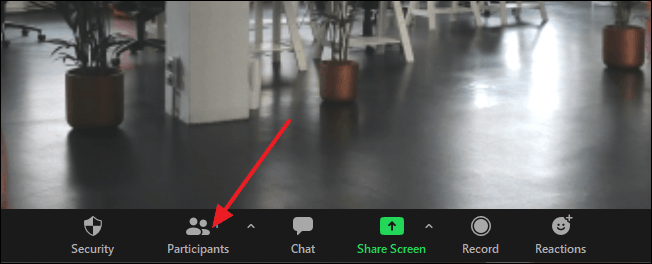 Then at the bottom of the right panel, click on the 'Invite' button. This will open a pop-up window on your screen. Click on 'Copy Invite Link' or 'Copy Invitation' at the bottom of that window and share it with all the participants.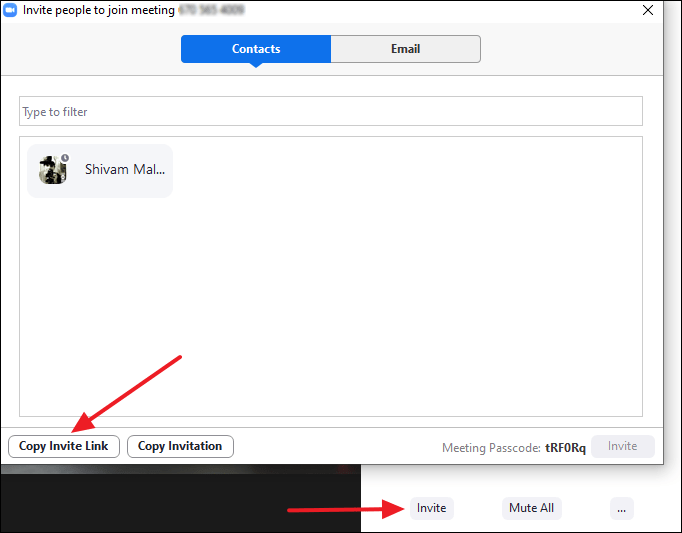 ---
Enjoy lecture series or work meetings with your team members now conveniently with this feature.