When you are conducting meetings, training sessions, or online classes with Microsoft Teams, won't it be amazing if you could have a record of who attended the meeting without having to go through the painful process of taking screenshots, or copy/paste the information manually? Because let's be honest, when there are more than a few participants in a meeting, keeping a tally is a painful process. And for some meetings, the participant list goes up to hundreds.
Well, good thing that Microsoft Teams has an in-built mechanism that lets you take attendance in a meeting with just a single click. If you're thinking about how could you have missed it, well, you didn't. Not really.
Chances are the feature isn't enabled by your organization and by default, it is off. You can't miss something that is not there. But now that you know about it, you can contact your organization's admin and ask them to enable this time-saving feature. For individual users using Microsoft Teams Free, the feature is enabled by default. The attendance option is only available in channel meetings yet, not in the meetings created from the new meetings tab.
Taking Attendance of Participants in a Teams Meeting
Once your organization's admin has enabled the attendance feature, the meeting organizers can take attendance during any meeting in Microsoft Teams. Note that only the meeting organizer can take the attendance in the meeting and that too only while the meeting is still going. You cannot download attendance reports after a meeting is over.
Taking/downloading attendance report is quite simple. Click on the 'Show participants' option on the call toolbar.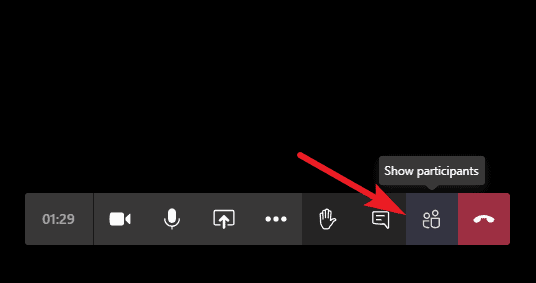 The participant list will appear on the right side of your screen and there will be a 'Download attendees list' option (download icon) towards the top of the list. Click on it to download the attendance list for the meeting.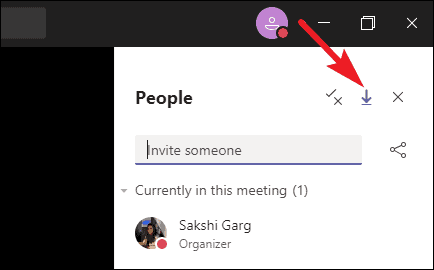 ---
Viewing the Attendance List
Microsoft Teams saves the attendance report on your computer in a ".CSV" file format that you can open in Excel or any other compatible software. It contains the names of all meeting participants, along with their 'Join time' and 'Leave time'.
To access the attendee list file in Teams app, go to the 'Files' tab from the navigation bar on the left in Microsoft Teams.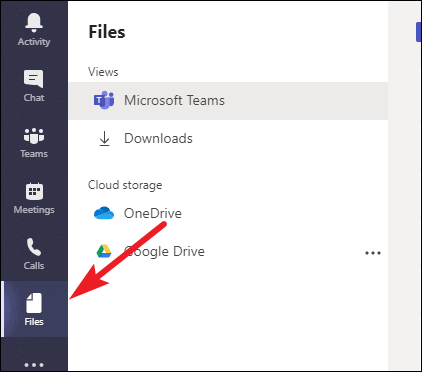 Then go to 'Downloads'. The file will be listed there.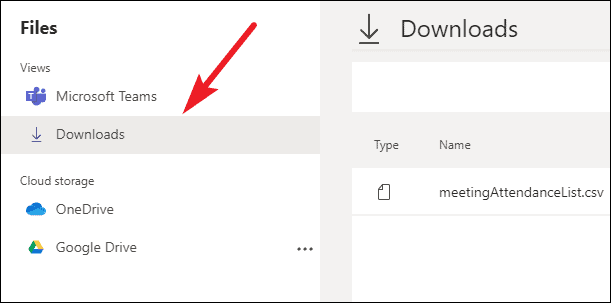 Alternatively, Microsoft Teams saves attendee list in the default 'Downloads' folder location on your computer. You can access the reports from there as well without opening the Microsoft Teams app.
---
Taking attendance during a meeting in Microsoft Teams is fairly simple and you can accomplish it with just a single click. At this time, you cannot download the attendance report after a meeting too as many users want but we'll take what we can get.