Due to the COVID-19 pandemic, staying confined to our homes is the responsible thing to do right now. While staying at home, video meeting apps like Zoom that allow us to connect with so many people have literally been our saviours. Everyone is zooming right now, whether it's for work, school, or social connections. But not all of us are always comfortable with sharing our video with other people.
Thankfully, there's nothing to worry about as you can always just turn off your camera on Zoom. You can either disable your camera before entering the meeting or turn it off or on during the meeting.
How to Automatically Turn Off Camera Before Joining a Zoom Meeting
You can disable your camera so that it automatically turns off before entering the meeting. Open the Zoom meetings desktop client, and click on the 'Settings' icon.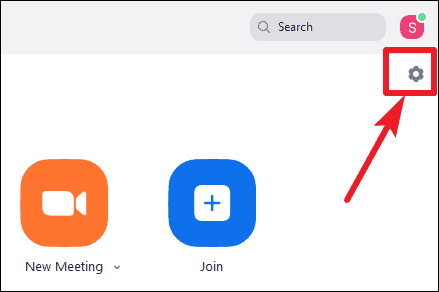 Go to 'Video' settings from the options on the left of the Zoom settings screen.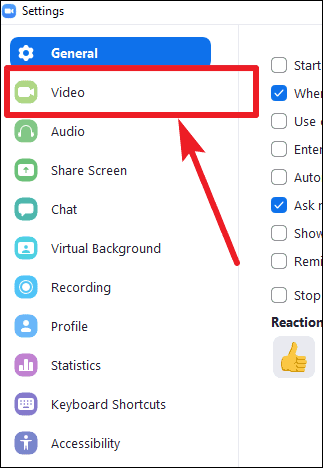 Scroll down a bit until you see the 'Meetings' section. There, select the checkbox for 'Turn off my video when joining meeting'.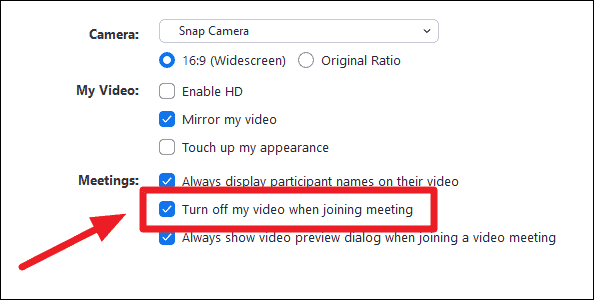 It will automatically turn off your camera before entering the meeting which you can turn on at any time later during the meeting.
---
How to Turn Off Camera in a Zoom Meeting
You can also turn off your camera during a Zoom meeting rather easily. In the meeting, click on the 'Stop Video' option (the video camera icon) on the call toolbar at the bottom of the screen to turn off the camera.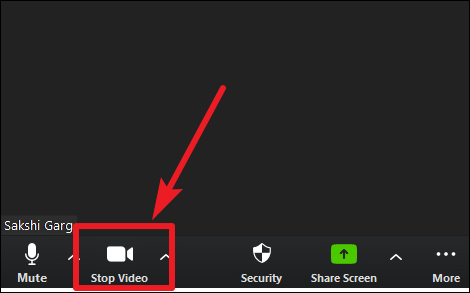 When the camera is off, the icon will have a diagonal line across it.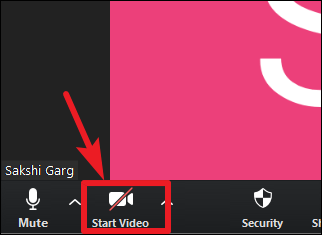 You can also use the keyboard shortcut 'Alt + V' to quickly turn off your camera in a Zoom meeting.
---
Although Zoom is a video meeting app, not everyone is always comfortable with having their video on during all meetings. But thankfully, turning off the camera is as easy as pie. And users can even tweak their settings so that their camera is turned off automatically before entering a meeting on Zoom.