Microsoft Teams offers a lot of customization options, while you are participating in a Team meeting. Like, you can mute yourself to get rid of the background noise, or you can adjust your meeting view by focusing your video feed only to a specific person.
Besides adding new features, Microsoft is also working on improving the existing ones to provide a better user experience. Often, users experience a call break, either due to slow internet connection or while attending a large call, say with 30+ participants. To improve the overall call quality, you can just turn off the video of all participants in the meeting so you can communicate with everyone.
How to Turn Off Video of Others in a Teams Meeting
Microsoft Teams offers a quick way to disable the video of all participants in a Teams meeting with a single click.
Open Microsoft Teams app on your computer and login to your account.
While you are in the meeting room (either as a host/participant), click 'Three Dot' icon located on the bottom of the Teams meeting screen.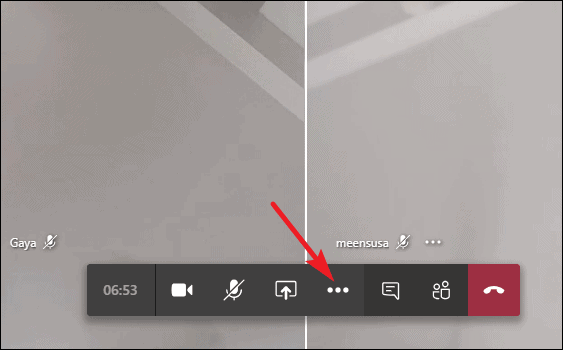 From the list of options displayed on the menu, click the 'Turn off Incoming Video' option.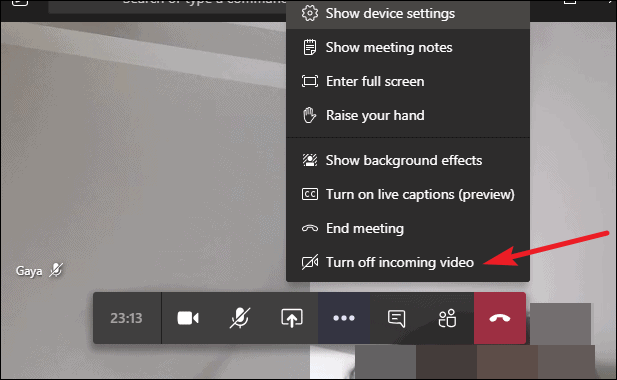 Once you click that option, the video feeds of all participants will be turned off.
Note: Turning off incoming video option will disable the video feeds only for you, and not for other participants in the meeting.
---
Turning Off Video of All Participants from Teams Mobile app
If you are using Teams mobile app to participate in a meeting, you can still turn off the video feeds of other participants.
After joining a meeting, tap the 'Three Dot' icon located on the bottom of the screen.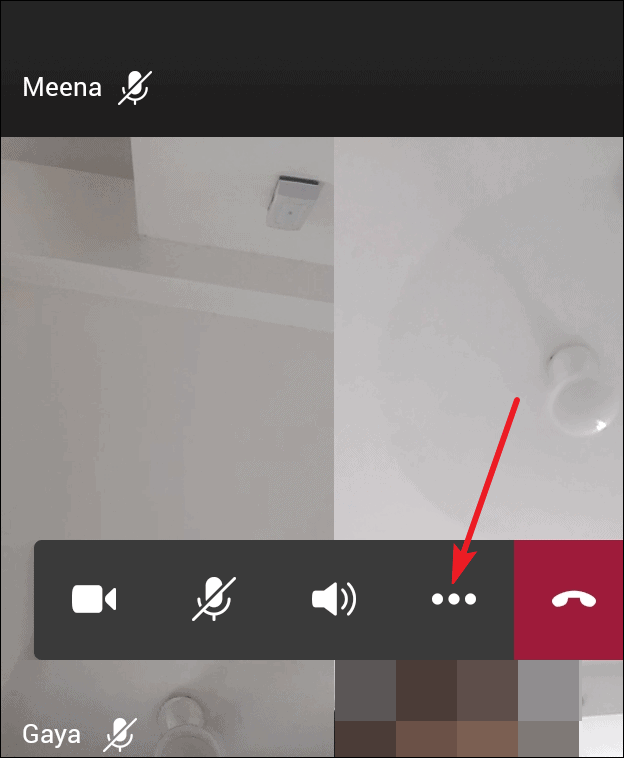 Then, tap 'Turn off incoming video' from the list of options displayed on the pop-up menu.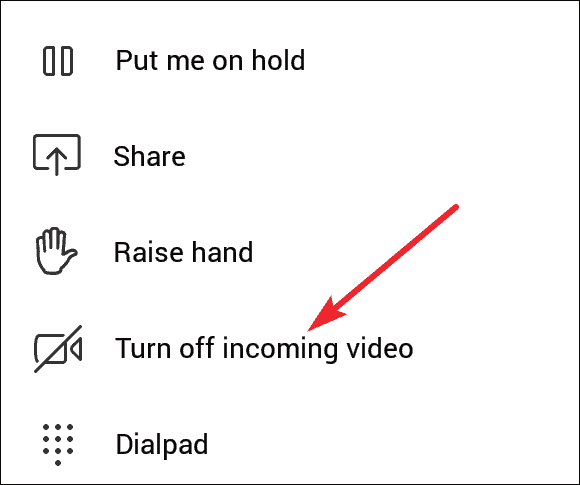 ---
By turning off the incoming video, you can save your mobile data, especially if you are participating in Team meeting on the go. You can also use that option, whenever you are in a location with poor network quality.