Canva has made graphic designing extremely easy for everyone. It's got a pretty shallow learning curve, and you can start basic designing right away. But its ease of use isn't the only thing that makes Canva so great.
There are plenty of features Canva offers that can make your designs unique. For example, the fonts. Everyone knows that a good font can elevate even the simplest of designs. And Canva does offer a lot of fonts for you to use.
But, the database of fonts on Canva is not exhaustive, obviously. And most of us are very picky when it comes to the font on our design. Only if Canva had that font you really, really like, all your design problems would just vanish. Well, you're in luck because you can upload your own fonts to Canva!
Pre-Requisites
The feature for uploading fonts is only available for Canva Pro, Canva Enterprise, Canva Education, and Canva for Non-Profit accounts. That leaves Canva Free users to make do with the fonts available.
Canva Free users can upgrade to Canva Pro for $12.99 a month when paid monthly or $9.99/month when paid yearly. Canva also offers a 30-day free trial to try out the Pro account before you decide to buy it.
Another pre-requisite for uploading fonts to Canva is that you should be licensed to use them. That means you can either use free fonts you have permission to use or fonts you have bought the license for.
If there are any issues with the license, the upload for fonts will fail. In such a case, check the licensing information for the font to make sure you have the rights to embed the font. Or contact the font provider/ seller to get the correct license or file version.
Any Canva account can upload a maximum of 100 fonts.
Uploading Fonts to Canva
Go to canva.com on your browser and click the 'Brand Kit' option on the side panel on the left. Canva for Enterprise users should first click their organization's name from the side panel and then switch to the Brand Kit tab. If your organization has multiple brand kits (available only for Enterprise accounts), click the Brand Kit you want to customize.
The Brand kit page will open. Go to Brand Fonts and click the 'Upload Fonts' option.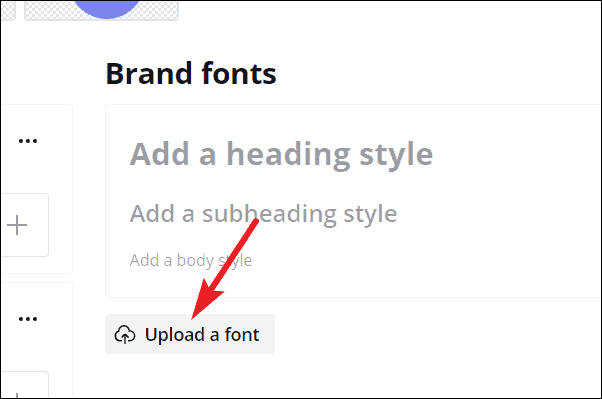 The Open dialog box will appear. Select the font files you want to upload and click 'Open'. Canva supports OTF, TTF, and WOFF font formats. You can also upload multiple font files in one go, but the limit for maximum files is 20.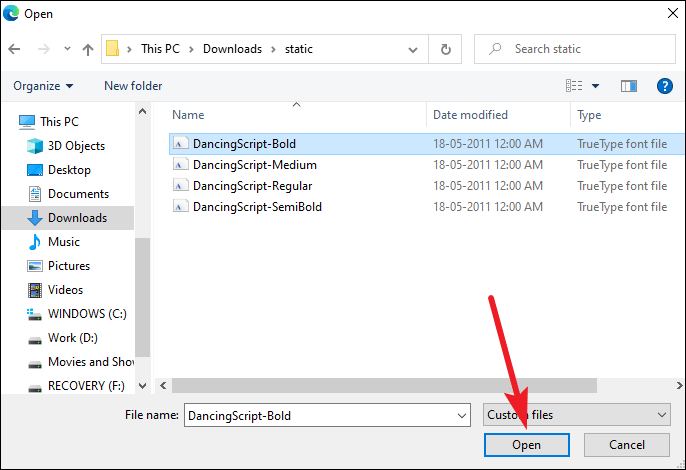 A confirmation dialog box will appear asking if you're licensed to use the font. Click the 'Yes, upload away!' button.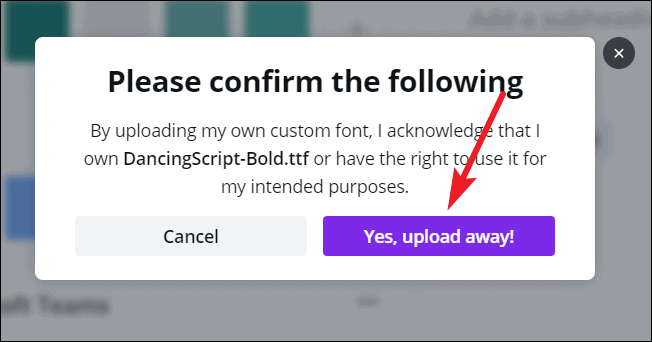 Wait for a few seconds for the upload to complete. Once the upload is successful, it'll appear in your uploaded fonts.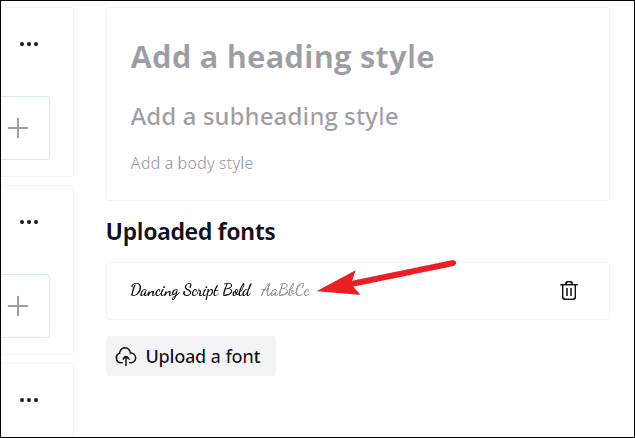 You'll get a pop-up message if the upload fails. In this scenario, there are a few things to consider. Either there is an issue with the license, or you're using an unsupported format, or the file is corrupt. Identify the problem and remedy it to try uploading the font again.
Now, you can go to your design and use the uploaded fonts. Adding fonts to the Brand Kit also means that they'll be available to your whole team so you can create designs that are on-brand.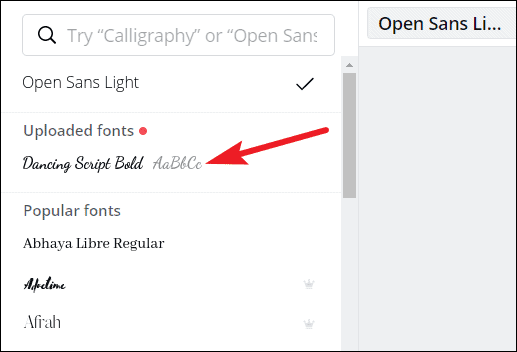 ---
The liberty to upload any fonts you want in your designs can be a game-changer. And with the ease with which you can add custom fonts to Canva, the app adds another feather to its cap, making it so popular with the masses.