Designing with Canva is extremely easy. You don't need to be a professional illustrator or designer to get started. The learning curve for Canva is relatively shallow and you can start churning out great designs pretty fast.
But that doesn't mean that what you see on the surface of Canva is all you get. Even if it's easy to get started, there's a lot of room for improvement and learning new stuff as you go along. Magic Commands are one such feature.
Even if you're aware of the keyboard shortcuts in Canva, there's a good chance you have been neglecting this wonderful feature that'll vastly speed up the design process for you. Let's see what Magic commands are and how you can use them.
What are Magic Commands?
Magic commands are a set of commands that allow you to add elements to your design using just your keyboard. Keyboard shortcuts are notorious for increasing productivity by speeding up the process. The same is true for designing in Canva as well.
With Magic Commands, you don't have to go to the 'Elements' tab from the left toolbar repeatedly. And if you're someone who likes to keep the left toolbar collapsed, accessing the elements the regular way can be a pain in the neck.
Magic commands let you access elements from a pop-up menu right from the design page. They are available for both Canva Free and Pro accounts.
And they're only available when using Canva on a computer – which must be glaringly obvious by now, but it is our job to state all the facts nonetheless.
Using Magic Commands
Using magic keyboards is extremely easy. Go to canva.com and open or start a new design. Now, to access the magic command pop-up box, press / on your keyboard. The magic pop-up will appear on the current page itself.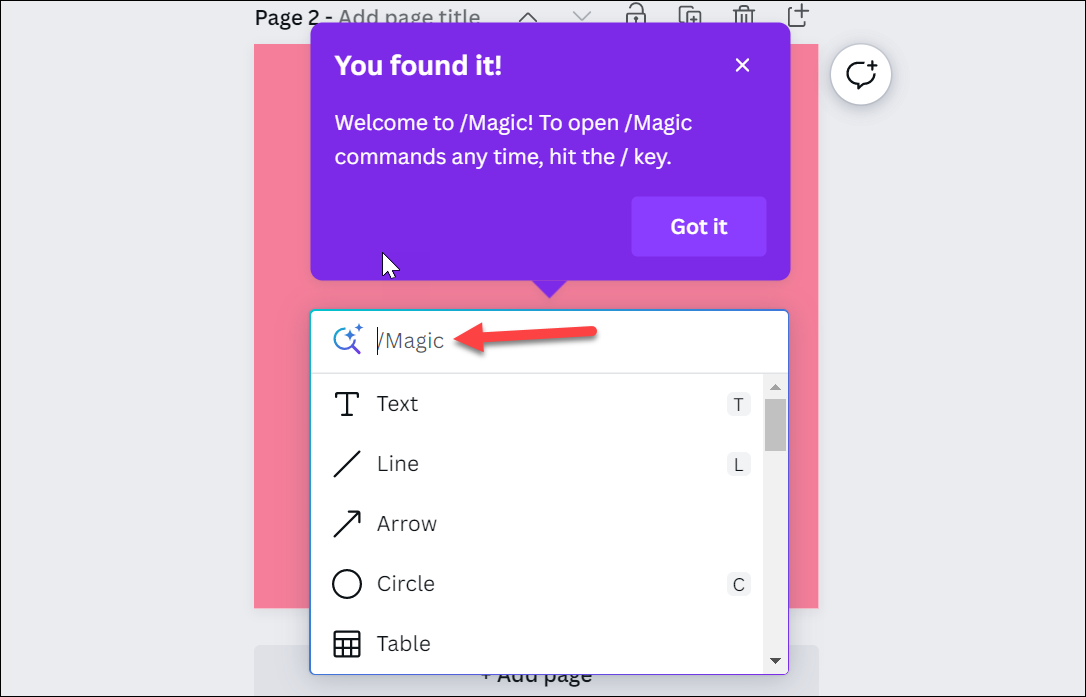 You can also use this alternate set of keyboard shortcuts: Cmd + E (For Mac) or Ctrl + E (For Windows).
Some suggestions will also appear on the magic pop-up to enter elements like Text, Line, Arrow, Circle, etc. You can also enter some of these directly with the following keyboard shortcuts without first opening the magic commands pop-up:
T – Text
L – Line
C – Circle
R – Rectangle
S – Sticky Note
In the magic commands pop-up, type what you want to search for. For example, if you want to add a heart to your design, type heart in the text field.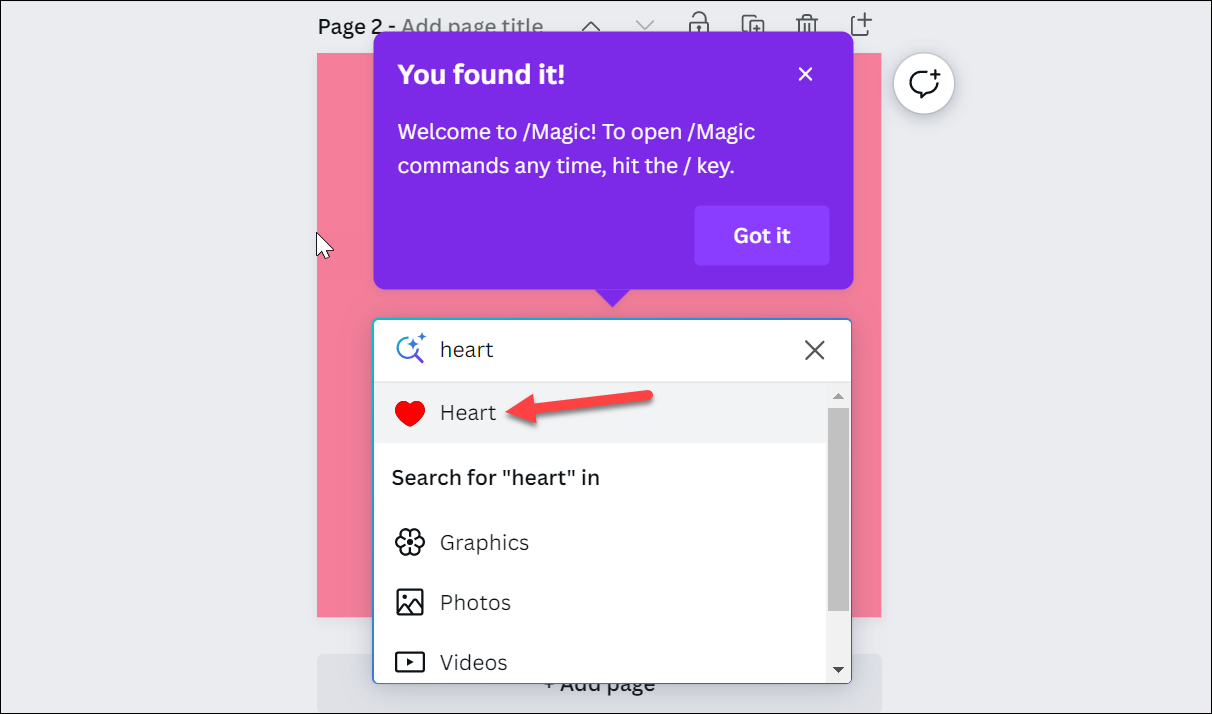 Then, press the Enter key to insert a heart-shaped element.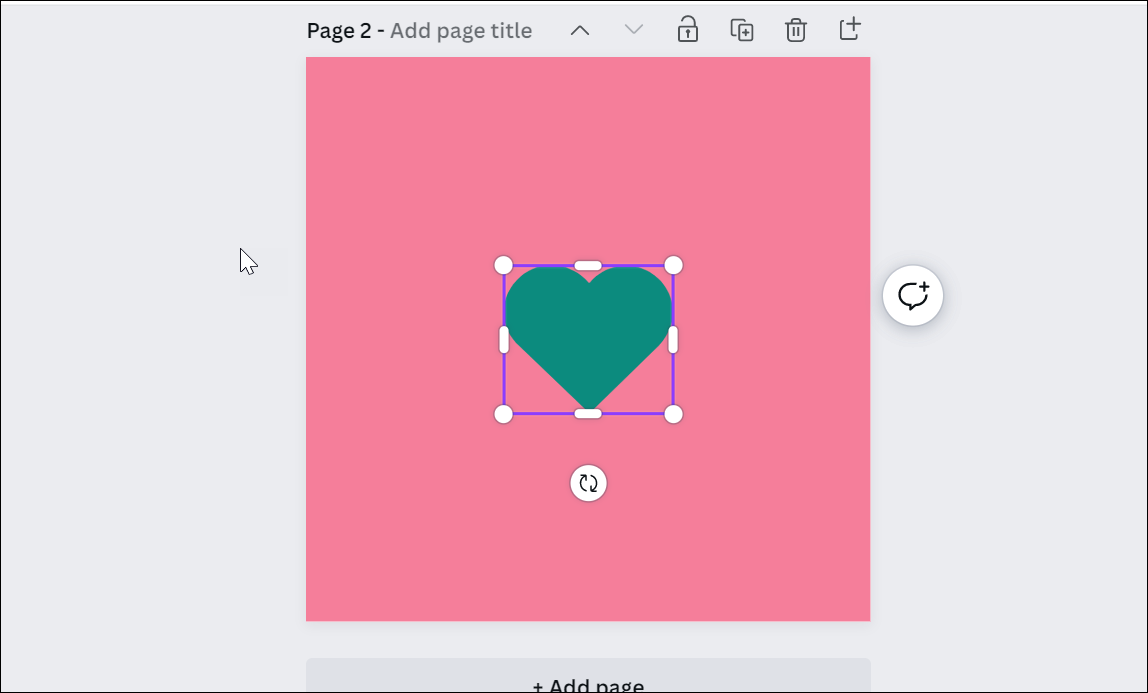 When searching for some things, categories like Graphics, Photos, Videos, and Emoji, will also appear under the text field. Use the keyboard or your mouse to select the category from which you want to search the element.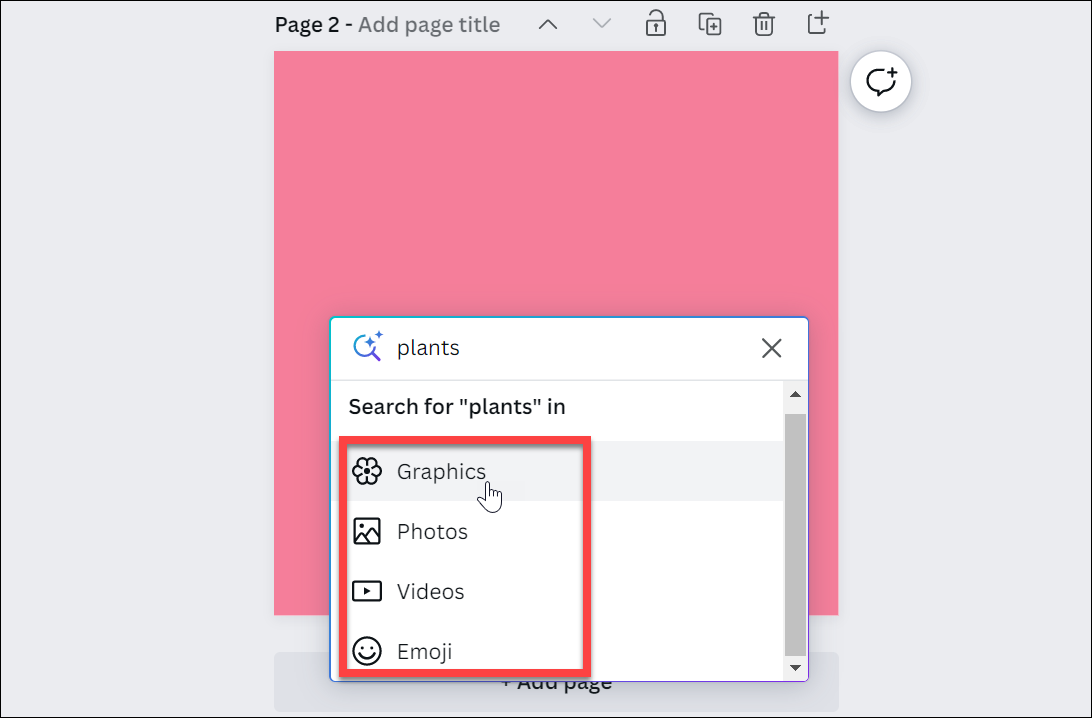 The search results will appear in the pop-up. Navigate to the element and press the Enter key to add it to your design.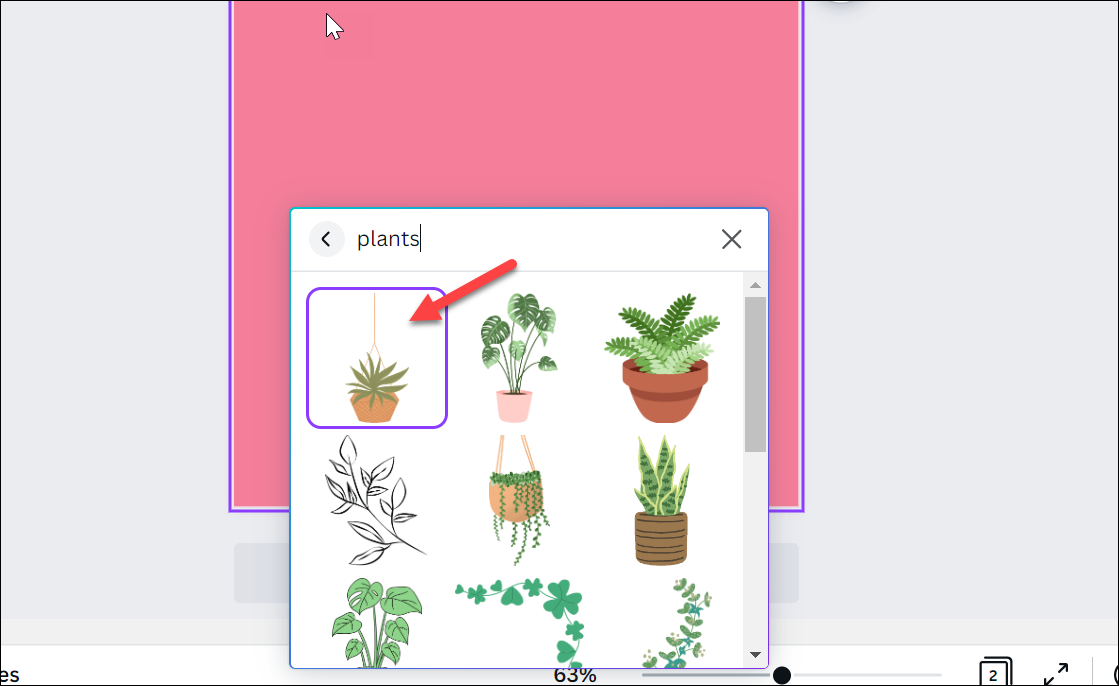 If you use the magic commands to add an element, magic recommendations will also appear in the 'Elements' pane on the left.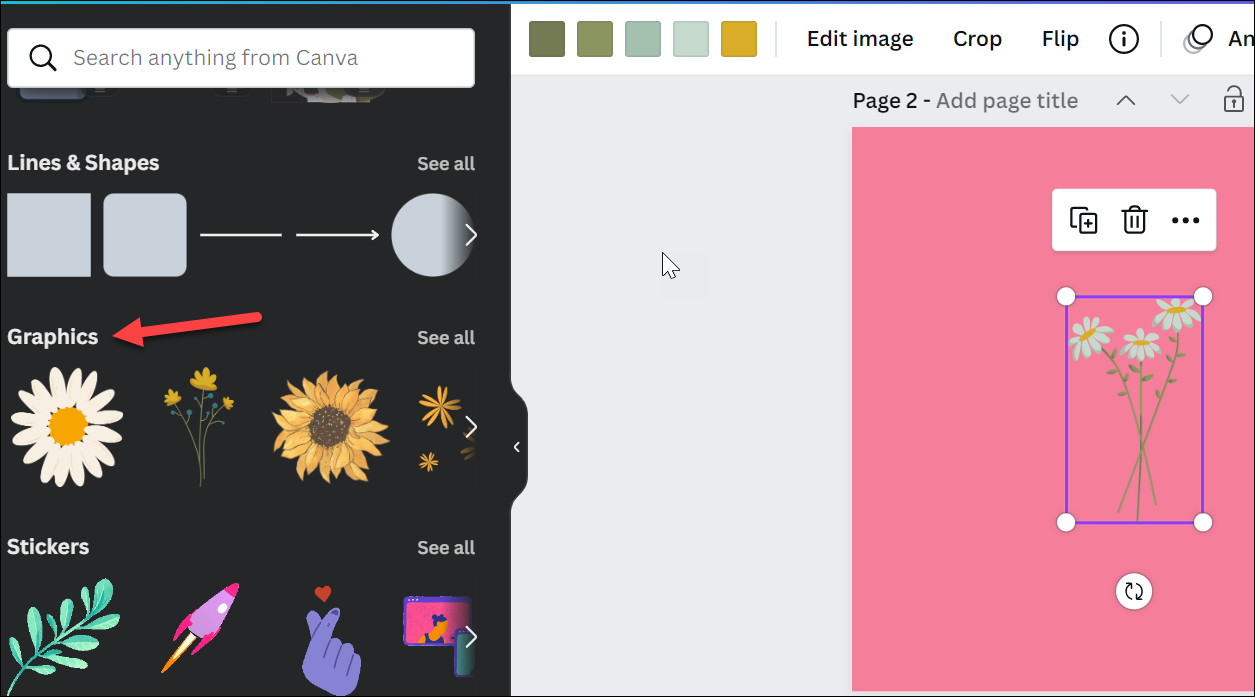 ---
That's all. You see how easy it is to use the Magic Commands? Now, go on and start using them to create designs faster than ever!