The ability to transform ideas into captivating videos is a necessity in today's digital age. Canva's Magic Studio feature provides a user-friendly platform to create personalized videos with ease. It is an intuitive and dynamic way to transform your ideas into visually appealing designs using AI.
With Magic Design and Magic Media in Magic Studio, incorporating videos in your designs is easier than ever. You can use Magic Media to create a video from a description or generate a video from your existing videos using Magic Design. Whether for social media, presentations, or personal projects, Magic Media can help streamline the design process.
Use Magic Design to Create Videos from Media
Canva's online AI video editor can generate short videos for your media with even music synced that are great for personal or business use. If you're someone who's always marveled at people who can put video montages together with such ease, you can now be one of those people. Canva is using AI technologies (they haven't disclosed what technologies) from OpenAI to power Magic Design.
Availability: Magic Design is available for Canva Pro, Canva for Teams, Canva for Nonprofit, and Canva for Education administrators and teachers (not for students). Canva Free users get 10 lifetime Magic Design uses, which includes both video and presentation generation. There is no usage limit for subscribers.
To use Magic Design to create a video, follow these steps:
Go to the AI video editor page for Canva and click on 'Generate AI videos'.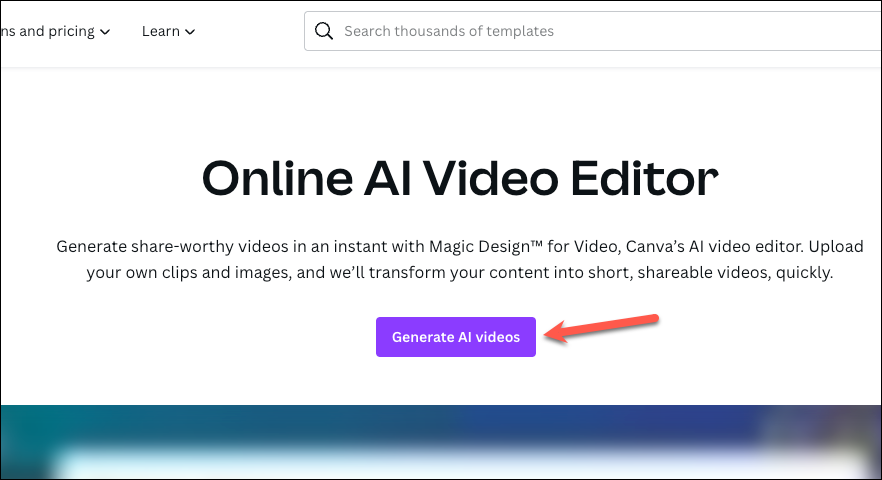 You can also go to 'Magic Studio' from the left menu on the Canva homepage and then click 'Magic Design for Video'.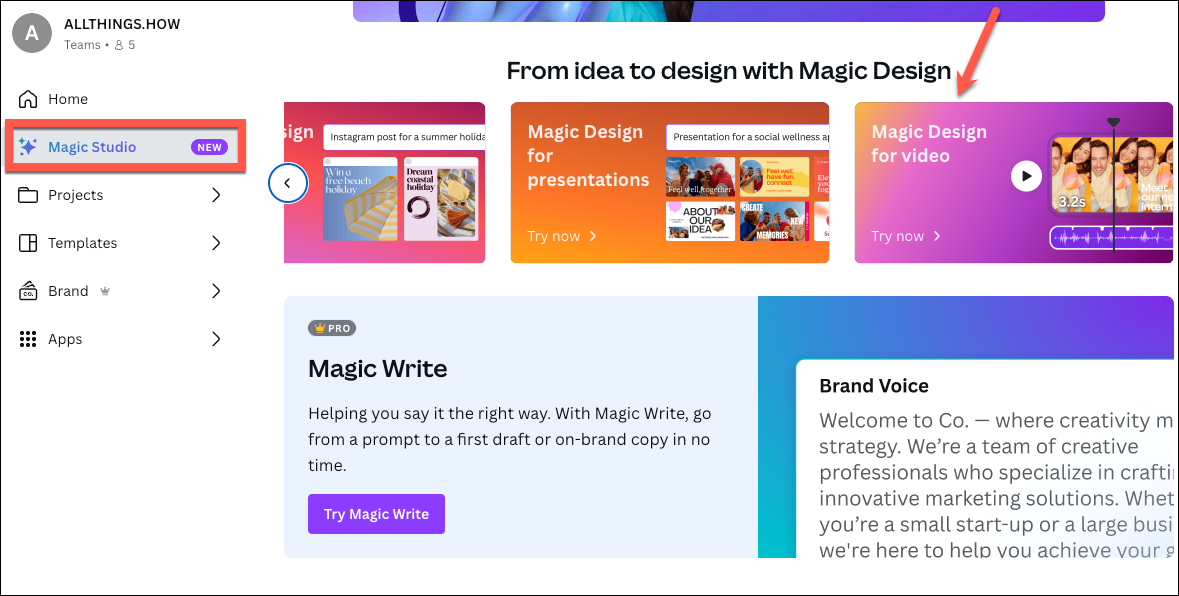 Click on 'Try Magic Design' to proceed.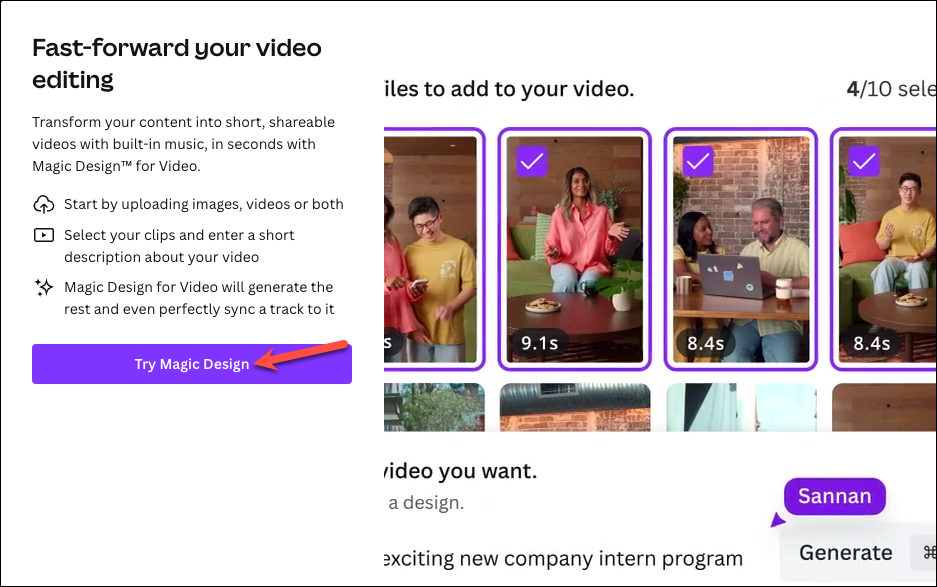 Then, select at least three media (images or videos) from your uploads or upload new images/ videos you want to include in the video. You can select a maximum of 10.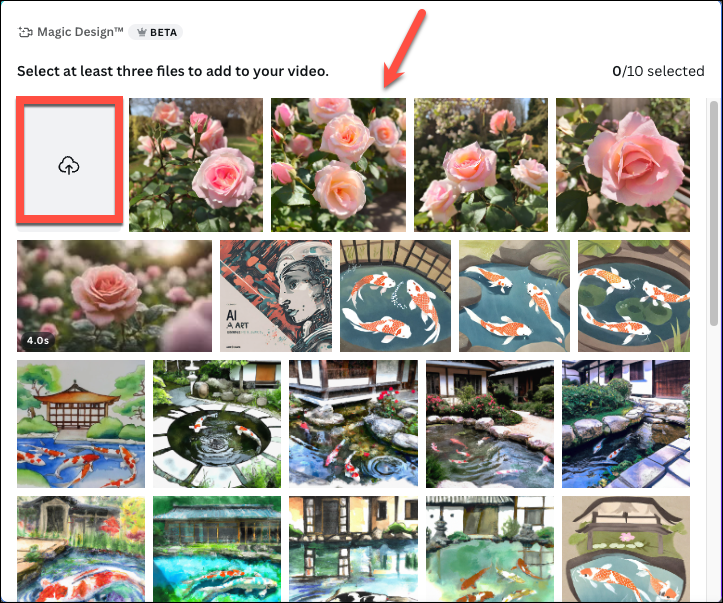 Next, describe the kind of video you want Canva to generate. For example, Promotional video for Urban Roast coffee shop or Highlight video for company's new intern program. Here, we've given the prompt Promotional video for the upcoming Rose festival at the garden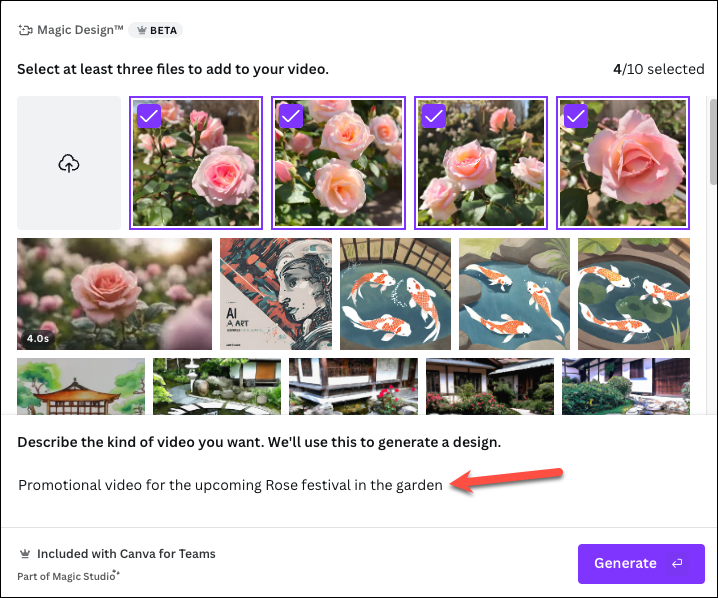 Then, click on the 'Generate' button.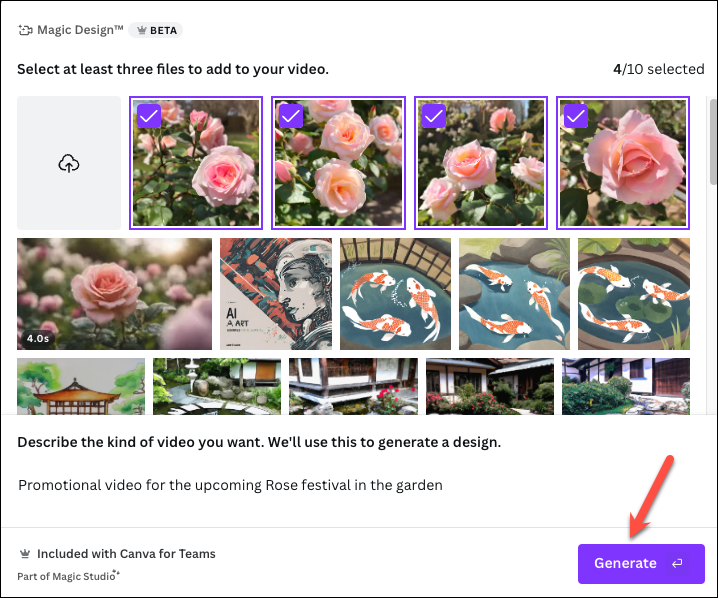 And that's it. Magic Design will create a video with your media in the editor that showcases an engaging and compelling story. You can further edit the video however you like. Traditional video editing tools, like split and splice, trim and cut, crop, resize, flip, video speed controls, etc., are all available at your disposal.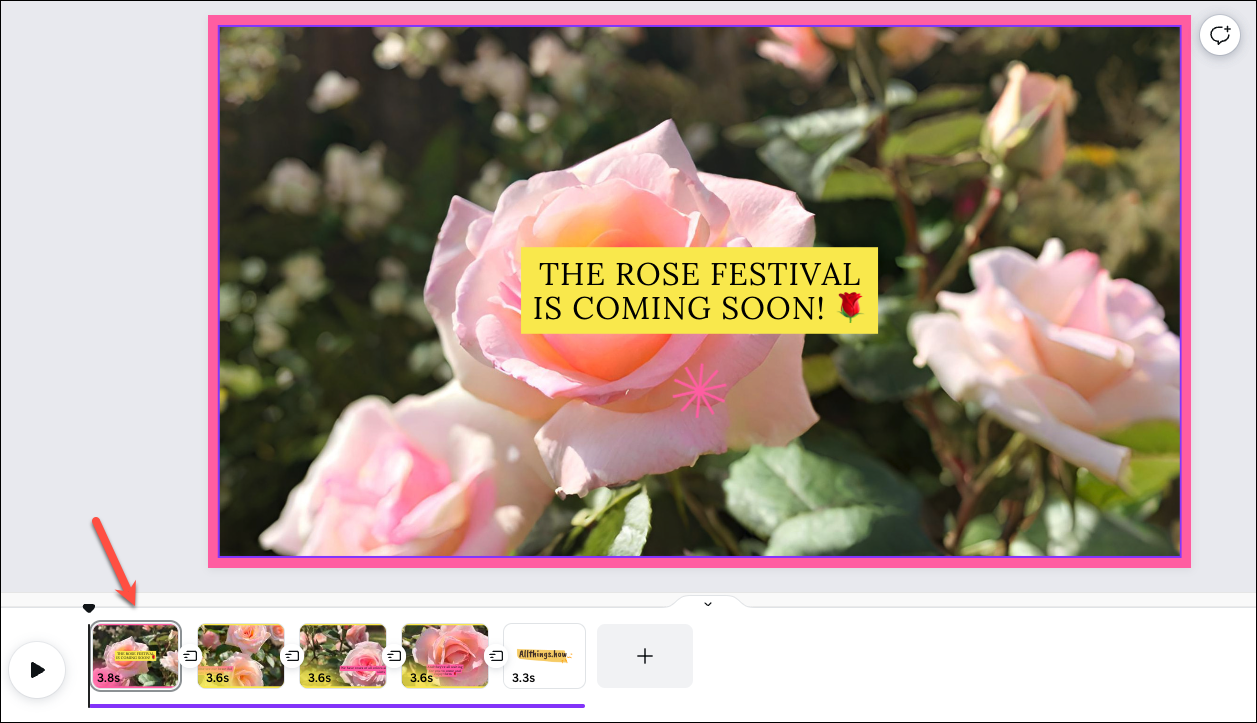 It will also select music and sync it with your video. You can also add any other audio if you already have a song on your mind. From the toolbar on the left, go to the 'Audio' tab. Then, find and add the audio to your video.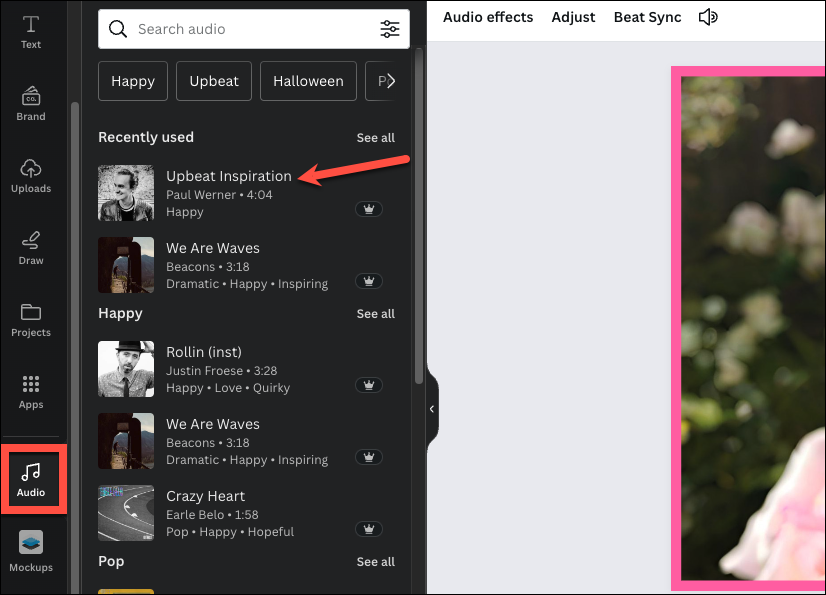 You can also use Beat Sync from Canva to perfectly match the elements in your video with the beats in the soundtrack. Click on the audio from the editor on the right.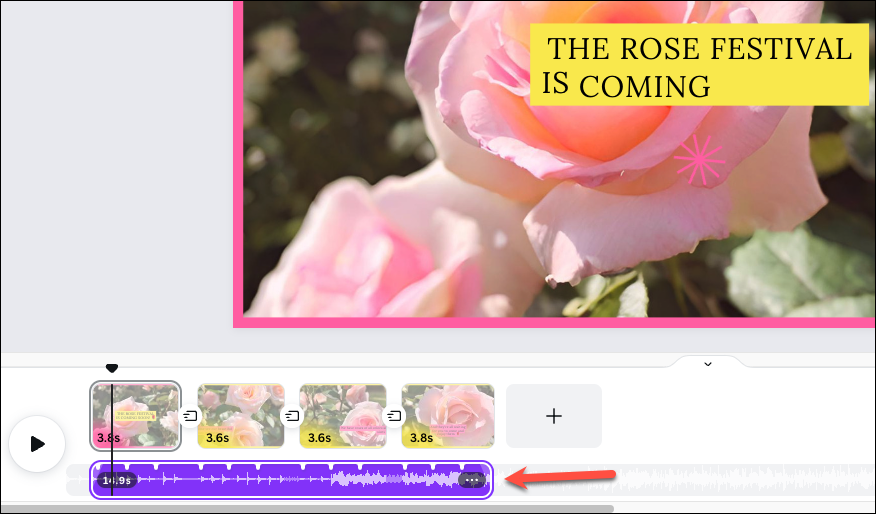 From the toolbar on the top, select 'Beats Sync'.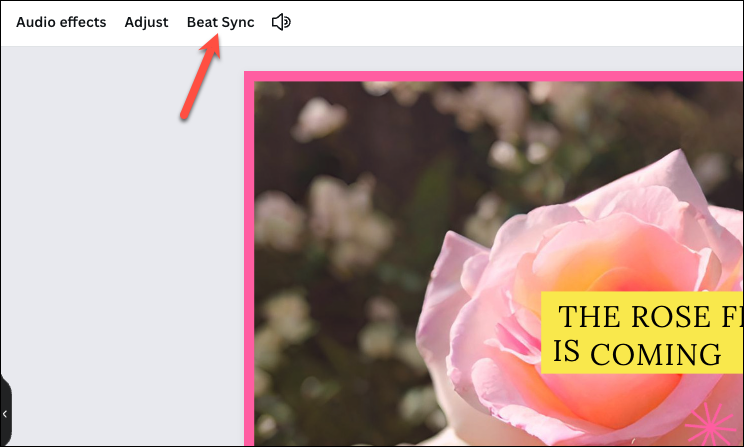 Then, turn on the toggle for 'Sync now'.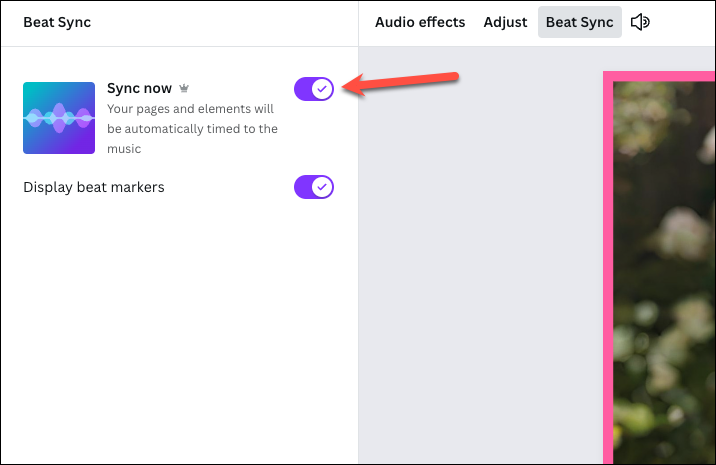 You can also use other tools from Canva, like Background Remover, Magic Animate, Magic Switch, etc., to further edit the video.
Use Magic Media to Create Video from Text
For moments when a video idea only exists in your mind, Magic Media's Text-to-Video is here for your rescue. Powered by Runway ML, it can generate 4-second-long videos with just your text prompts.
Previously, Canva's Magic Media could only help with AI image creation. But now, you also get access to video creation. While Canva says that the tool can also create videos from an existing image in Canva, it seems like we'll have to wait for this functionality. Magic Media text-to-video has only begun rolling out (it's possible it might not even be available for your account right away) and is still in Beta. So, it's still being refined.
Availability: The tool is basically available for Canva Pro, Canva for Teams, Canva for Education, and Canva for Nonprofit users. Canva subscribers get 50 monthly credits for text-to-video generation, which is separate from the 500 monthly credits for text-to-image. Canva Free users can try out the tool with a lifetime 5 credits for the text-to-video tool.
To use Magic Media to generate a video for a design, follow these steps:
Open your design in Canva and click the option for 'Apps' from the toolbar on the left.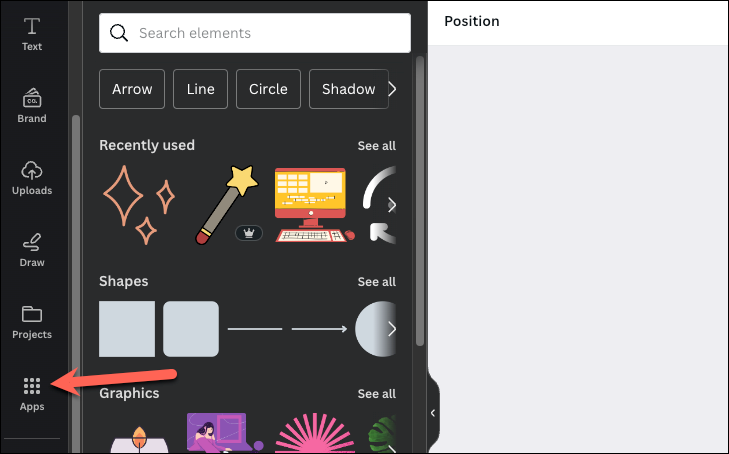 Then, click on the option for 'Magic Media' under AI-powered apps; if you don't see it, you can also use the search bar to find it and then click on it.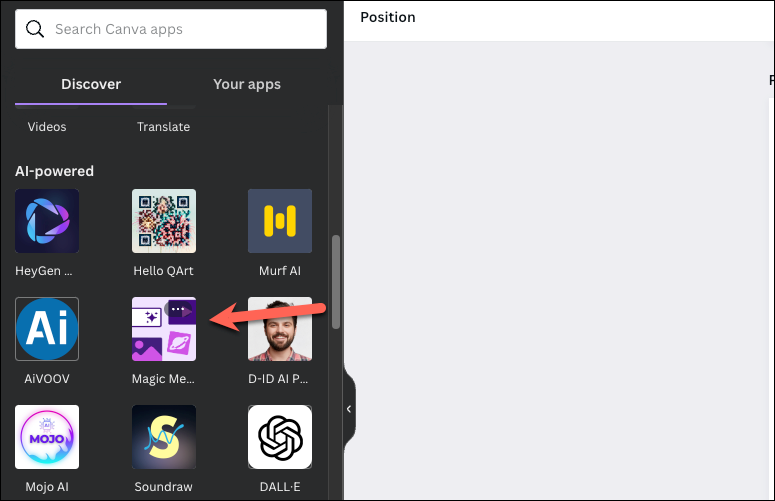 If this is your first time using Magic Media, then an onboarding screen will appear; click on 'Open' to proceed.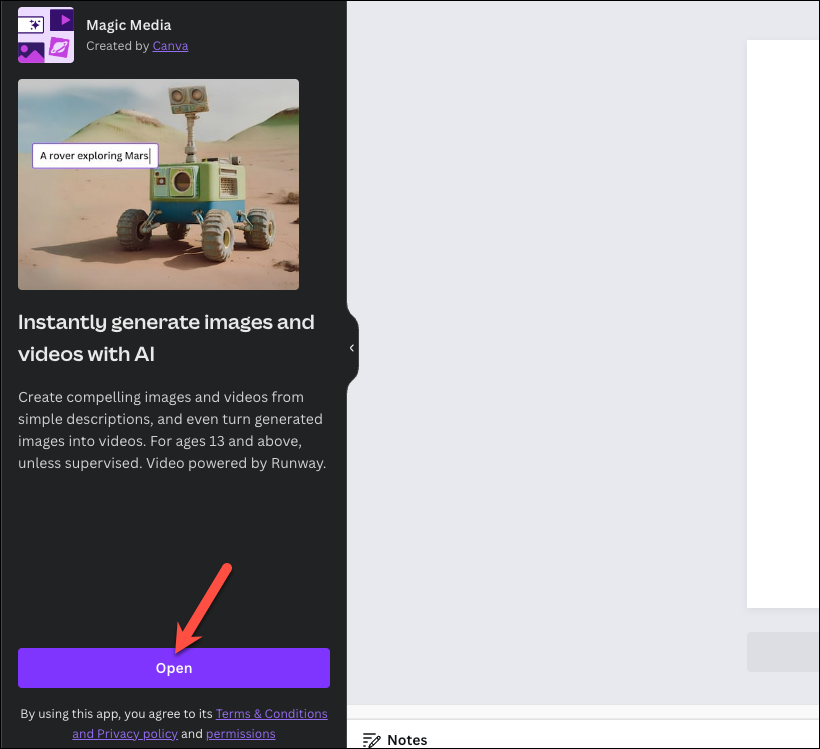 Magic Media will open in the secondary panel on the left. Switch to the 'Videos' tab from the top.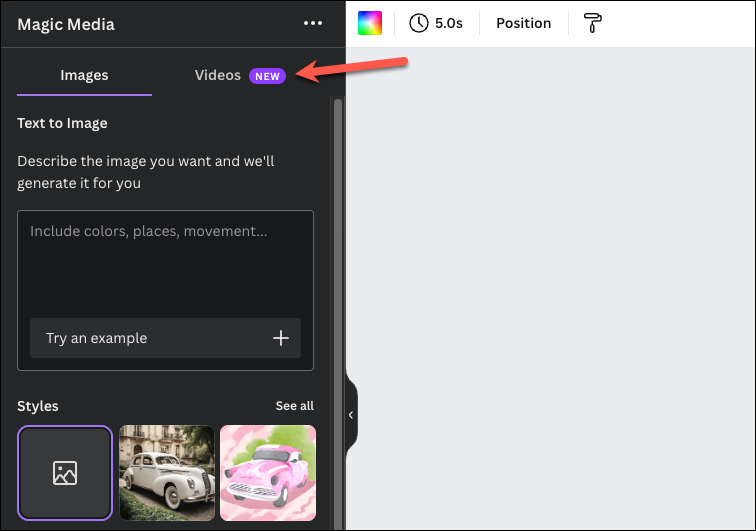 Provide a description of what you want to generate in the text field given. The more specific you are, the better the results will be. Try generating scenes with objects, like a candle, balloon, etc. The AI is not good at generating scenes with people or animals, and they may not look right. Since there are also no styles to choose from, you should include specific keywords in your prompt if you want the video to be in a particular style, for example, minimalist, vibrant, dreamy, anime, etc.

Here's the prompt we tried: A beautiful spring rose in a garden in the style of professional cinematography, natural light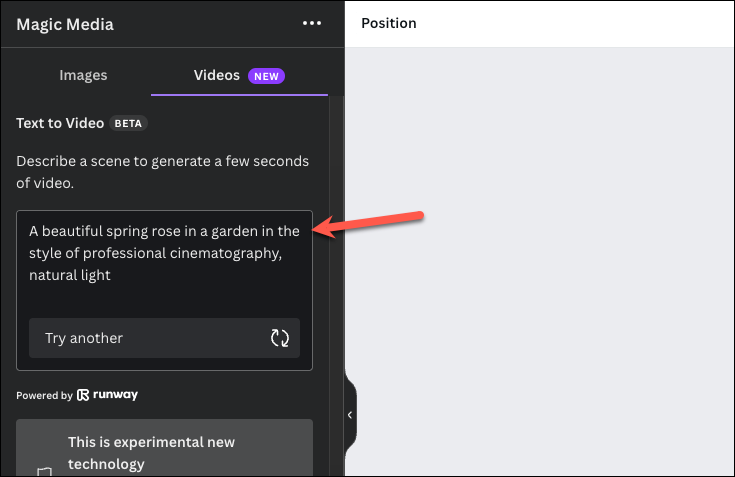 Next, click on the 'Generate video' button. It'll take a couple of minutes for Magic Media to process your request and generate a video.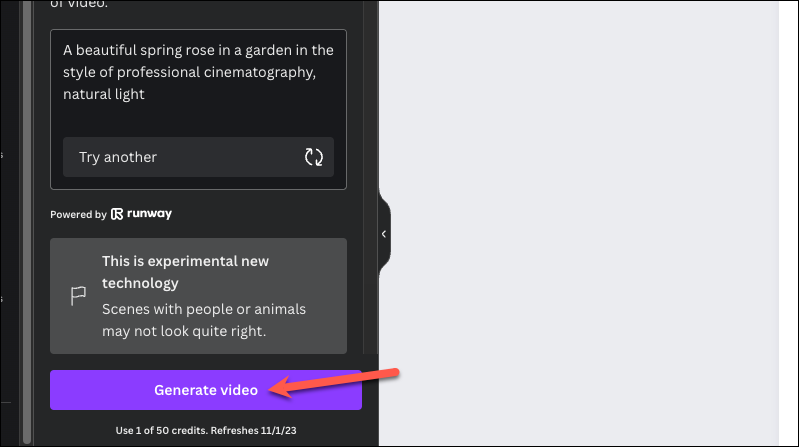 The tool will produce only one video for your requested prompt, which uses 1 credit. To preview the video, hover over the 'Play' button on the video thumbnail in the left panel.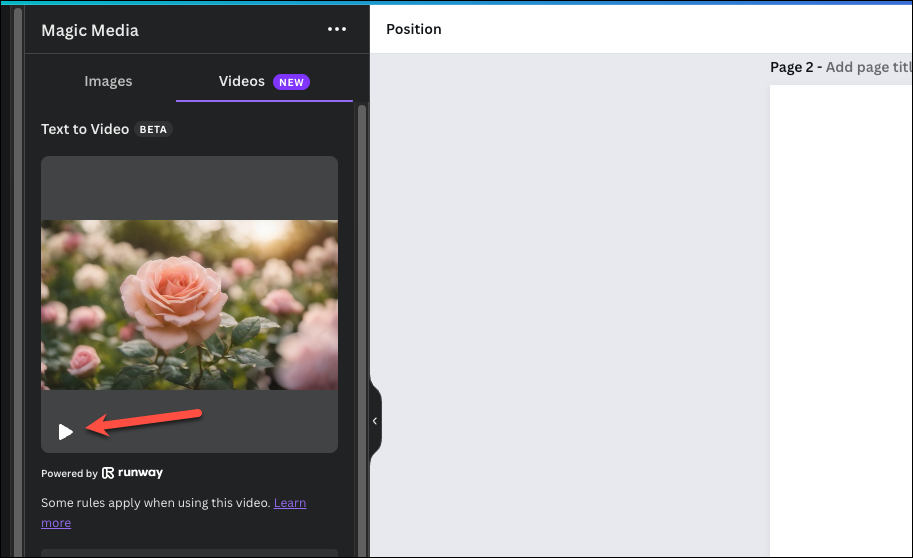 To add the AI-generated video to your design, click on it. You can edit the video with filters, remove the background, snip it, crop it, etc.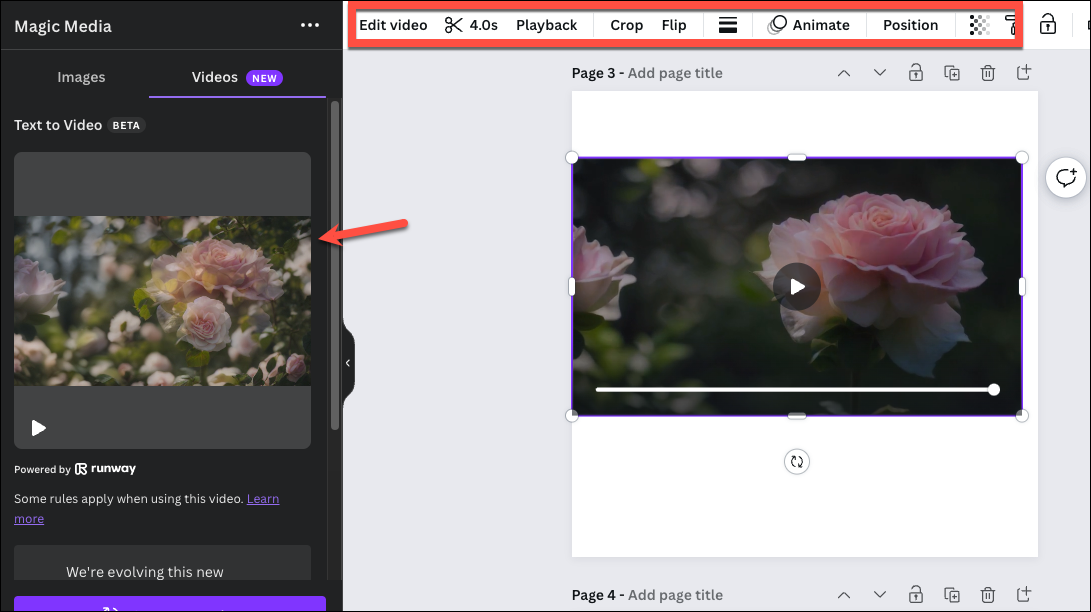 If you don't like the video, click on 'Generate again', which will cost you another credit.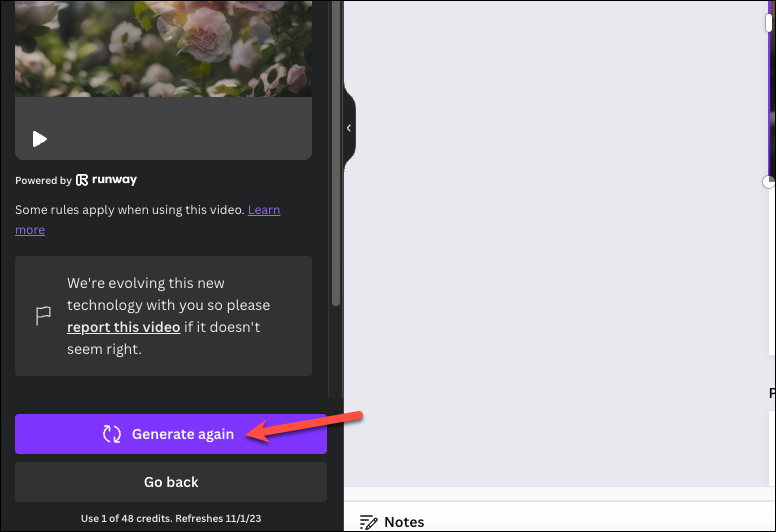 For videos that you add to your design, you can find them later in your 'Uploads' tab after switching to 'Videos'.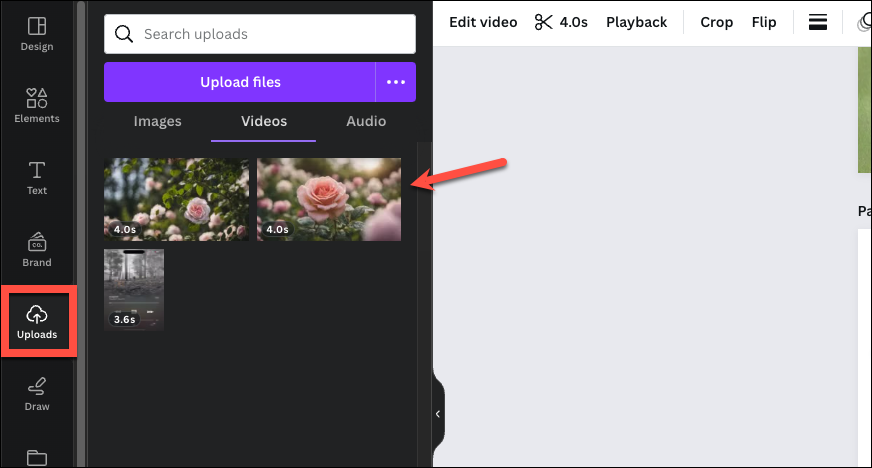 ---
With Canva's Magic Media and Magic Design features in Magic Studio, transforming your ideas into appealing videos is a straightforward process. In a world that is increasingly moving towards video content, Magic Studio will save you so much time in your design workflow.