In this day and age, where we use our computers for everything, from work and study to entertainment and communication, it can be a headache to manage our desktops.
Especially if you're anything like me, you probably have about a gazillion tabs and windows open at once: Email, Slack, a half-finished screenplay, and that video you're definitely going to watch later... yeah, it's a digital jungle out there. But guess what? Your Mac is equipped with a nifty feature that turns that jungle into a well-organized orchard: Multiple Desktops.
Officially known as Spaces, multiple desktops allow you to declutter your Mac efficiently without the need for any additional hardware. It's the feature productive people use most often. Ready to become one of them? Let's go.
What are Spaces on Mac?
Spaces is the official name for Multiple Desktops on your Mac. Accessible from Mission Control, it allows you to organize various windows into different desktops. So, you can have separate desktops for Work and Personal browsing or even different desktops for different projects ongoing at work.
When you're in a Space, only the windows in the Space will be shown. And since you can access Mission Control rather quickly, you can get to your other windows (in the other Space) in a jiffy. Let's see how you can use these multiple desktops.
Using Spaces on Mac
Multiple desktops on Mac are a game changer. Here's everything you need to know to use them efficiently, from setting them up to managing them.
Accessing Mission Control
One thing is clear, to do anything related to multiple desktops on Mac, you need to access Mission Control. After all, you can't play the game if you don't even know where the board is. So, let's get it out of the way, shall we?
To enter Mission Control from a trackpad, swipe up using three fingers (swipe down to exit). From a keyboard, either press the physical 'Mission Control' key (F3 key) or use the Ctrl + Up arrow keyboard shortcut to enter and exit the Mission Control.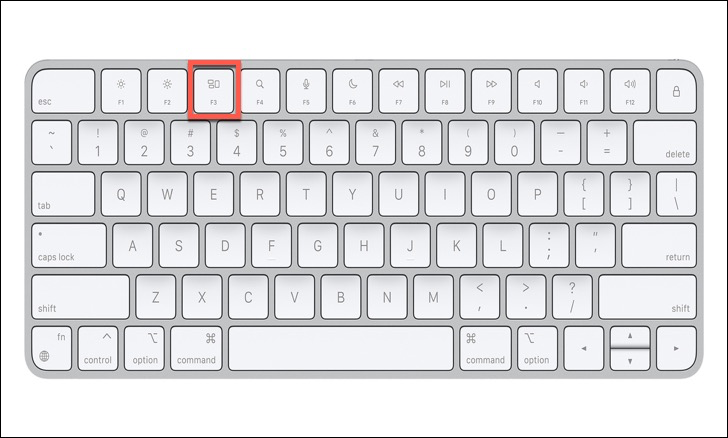 Creating a New Desktop (Space)
When you enter Mission Control, you'll see your open windows as thumbnails on the screen. Above the thumbnails will be the area that'll show the number of open desktops, known as Spaces Bar. Move your cursor to the top edge of the screen to expand it.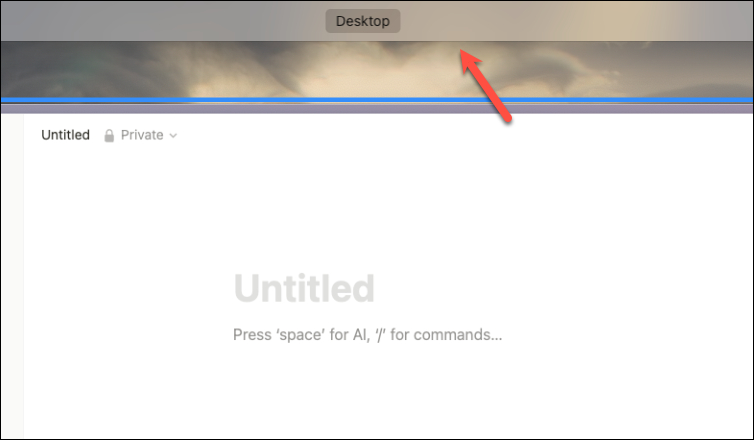 When you only have one desktop open, it'll only show one thumbnail.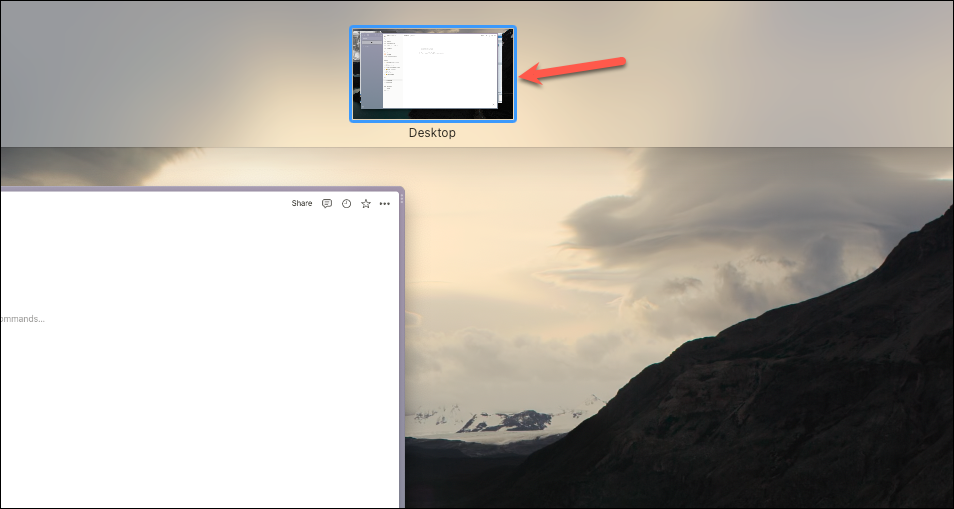 But if you're working on an app in full screen or Split view, it'll appear as another thumbnail in the Spaces Bar. It'll only appear as a separate thumbnail while it's in full-screen view, but it doesn't share any other properties or features of Spaces. As soon as you exit the full-screen view, it'll return to its original desktop.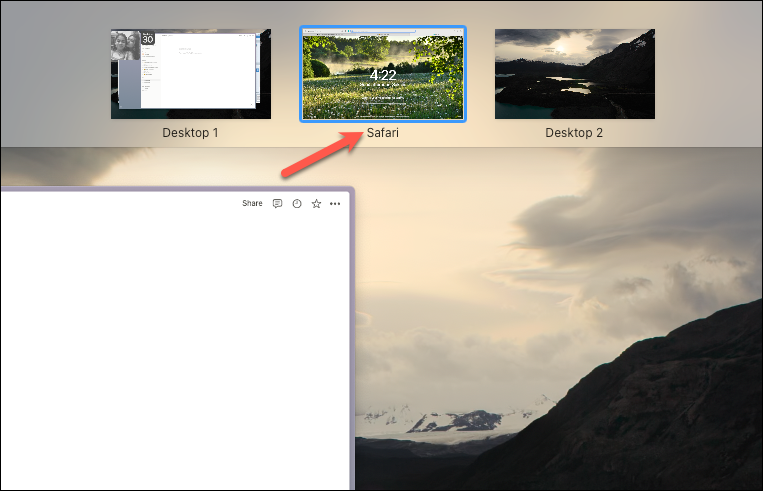 To create a new desktop, click the '+' icon in the far right of the Spaces Bar.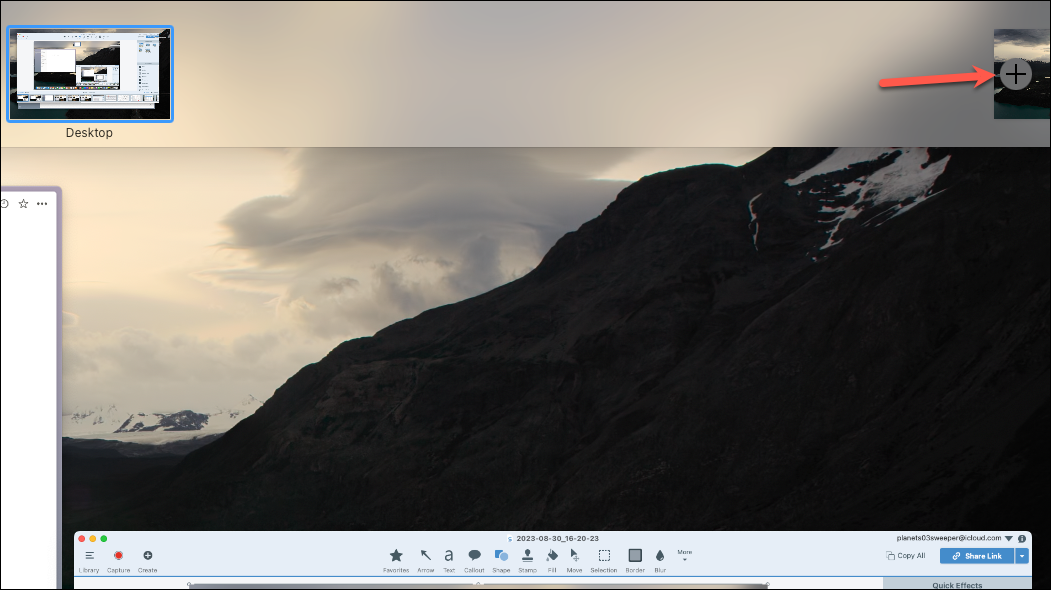 Another thumbnail will appear next to your current desktop; click it to access it. macOS allows you to create up to 16 spaces.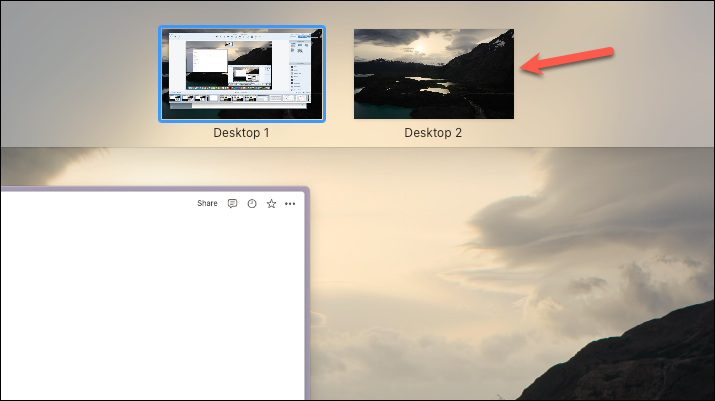 There's only one caveat in the whole arrangement. You cannot rename the desktops for better organization.
Using Separate Wallpapers for Different Desktops
You can also make each space unique by assigning a separate wallpaper to each desktop.
First, go to the 'System Settings' app icon in the Dock and right-click on it.
Go to 'Options' from the context menu and select 'All Desktops' under the Assign to section.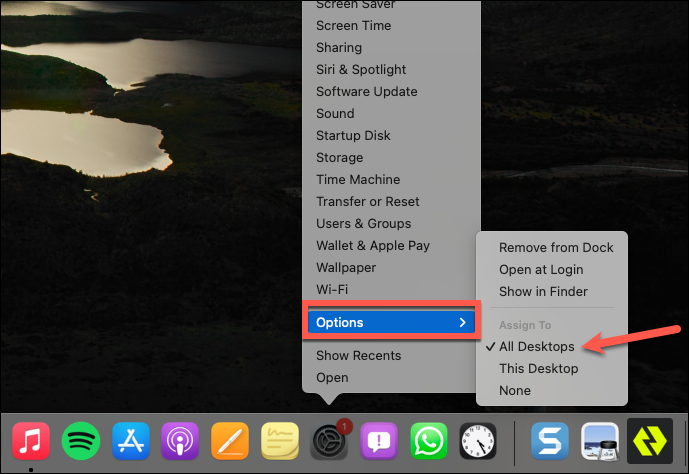 Then, go to the desktop for which you want to change the wallpaper from Mission Control and change the wallpaper from the Settings. It will only be reflected for the current desktop. Similarly, change the wallpaper of each desktop you want to by going to it.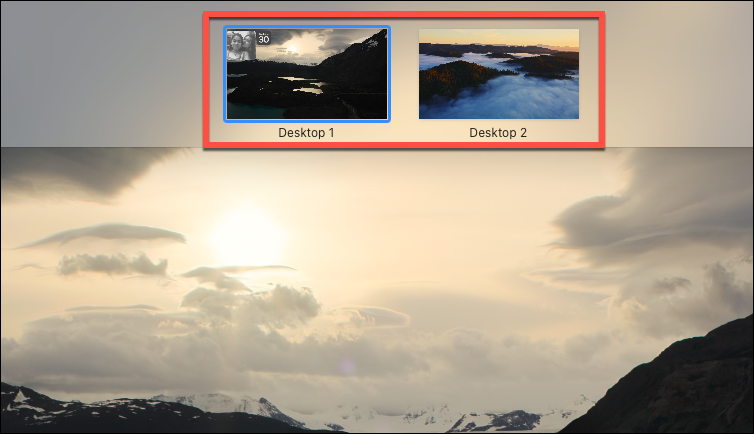 Switching Between Desktops
While you can switch between desktops from Mission Control, there's also a keyboard shortcut for quicker access. You can use the Ctrl + Left/Right arrow keys to navigate between them easily.
Trackpad users can swipe left or right with three or four fingers to switch, while Magic Mouse users can swipe with two fingers.
Moving Apps Between Desktops
It's also easy to move any open app windows from one Space to another, and there are multiple ways to do it.
You can drag the open app window to the edge of the screen until you can't move it further and hold it there for a second. It will automatically move to the adjacent Space. Say you're on the second desktop. Now, if you drag the window to the right edge, it'll move to the third desktop, and if you drag it to the left edge, it'll move to the first desktop.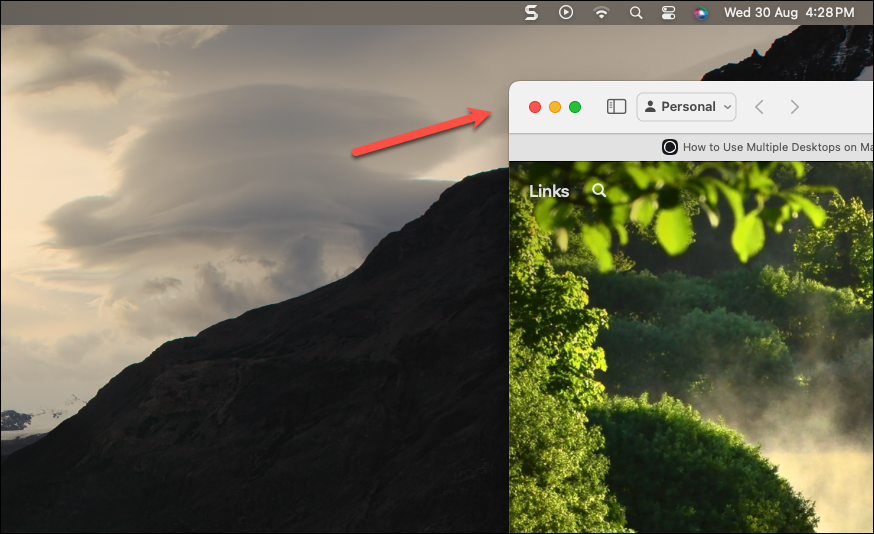 You can also drag and drop the windows in Mission Control. From the desktop that has the app that you want to open, enter Mission Control. Then, drag the thumbnail of the app you want to move and drop it onto the desktop where you want to move the app from the Spaces Bar.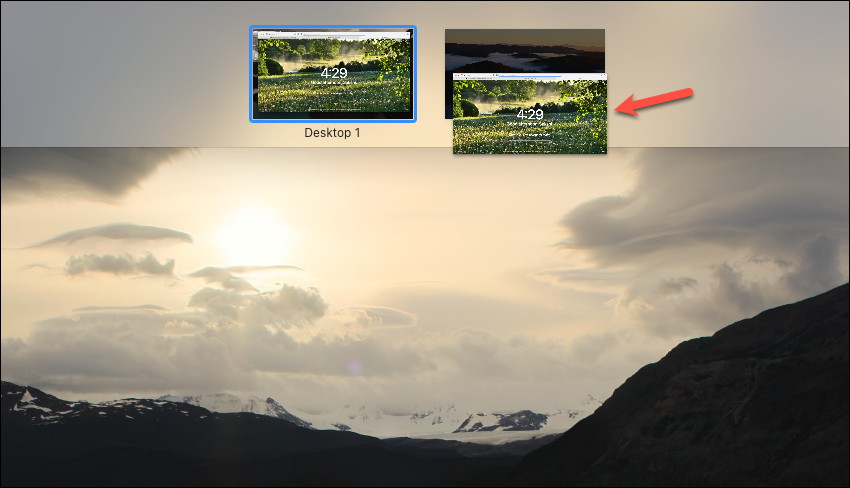 If you drag and drop an app window onto a full-screen window from the Spaces Bar, the two apps will open in Split View.
Assigning Apps to a Desktop
Assigning an app to a desktop makes sure that the app will always open in that space.
Go to the Dock and Ctrl-click or right-click the app's icon. If the app isn't in the dock, open it to bring its icon to the dock. Then, go to 'Options' from the context menu. In the Options sub-menu, you'll find three options:
All Desktops: The app will open on all desktops whenever you open it.
This Desktop: The app will open on the current desktop whenever you open it.
None: The app will open on whichever desktop you are using at that time.
You might also find another option in the sub-menu:
Desktop on Display [number]: The app will open on the selected desktop whenever you open it.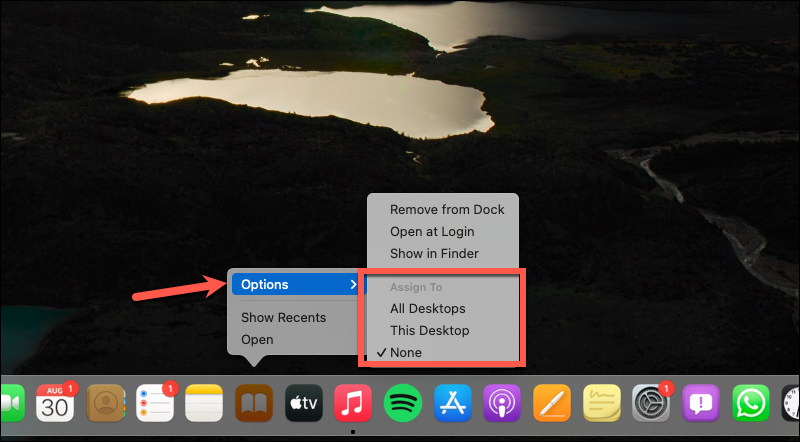 Deleting a Desktop
To delete a desktop, enter Mission Control from any desktop.
Then, go to the Spaces Bar and hover over the desktop you want to delete. Then, click the 'X' on the top left corner of the thumbnail. All open apps in that desktop will move to the desktop you're currently in.
You can also exit the full-screen view from the Spaces Bar. Hover over the thumbnail for the full-screen app. Then, an icon with two arrows will appear on it. Click it and the full screen app will return to normal mode to the current desktop.
---
There you go. That's everything you need to know about multiple desktops on Mac. You're now a certified Desktop Jockey, equipped to deal with even the messiest of digital lives. Go ahead, show off those newfound organizational skills!