The iOS 13 Beta has been out for a few months, and if you have tried installing the beta release through the current version of iTunes (12.9), you already know that iOS 13 isn't supported by the software yet. But thanks to the iPhone 11 specs page, we now know which version of iTunes will support iOS 13.
The iPhone 11 system requirements confirms that Windows users will need to install iTunes 12.10 or later to be able to sync. And since it'll be shipping with iOS 13 out of the box, it's obvious that iOS 13 will require iTunes 12.10 as well.

🔔 Update
iTunes 12.10 is now available to download from the Microsoft Store as well as Apple's website.
How to download iTunes 12.10
For Windows 10 users, the easier way to download iTunes is through the Microsoft Store. Click the "Get it from Microsoft Store" button below to download and install iTunes 12.10 on your Windows 10 PC.
To get iTunes directly from Apple's website, open apple.com/itunes/ link on your Windows PC. Do NOT click the Microsoft Store link, instead scroll down on the page a little and click "Windows >" link under the "Looking for other versions?" section to reveal the direct download links for iTunes.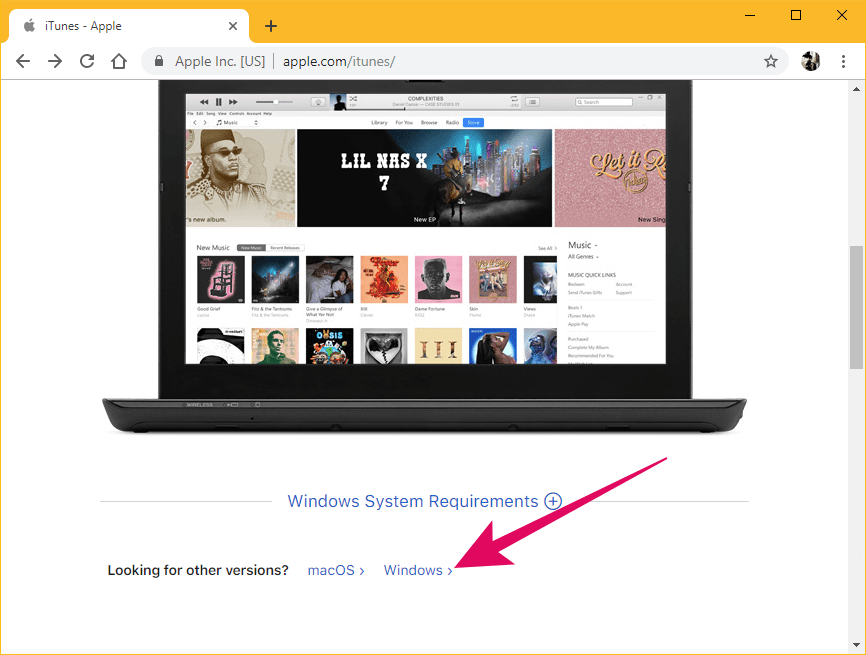 The page will refresh and you will see the "Download iTunes for Windows" button. It contains the direct download link for iTunes (64-bit). If your PC is 32-bit, click the download link for 32-bit right below the big download button.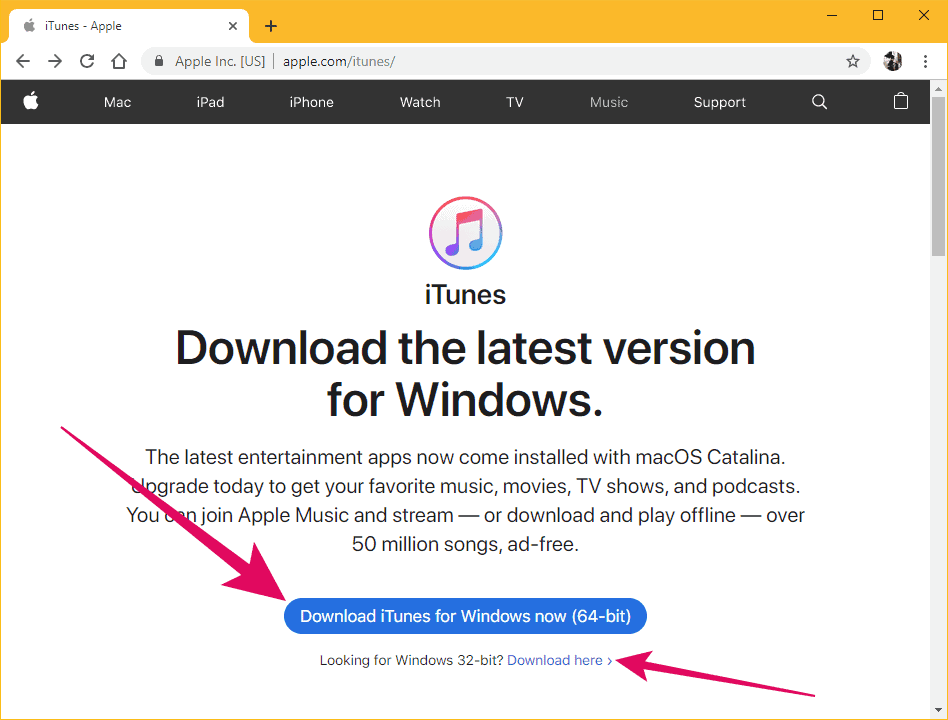 If you want to skip the procedure, here are the direct download links for iTunes for Windows which are revealed in the instructions reveals. These links will always download the latest version of iTunes only.
We hope you find this page helpful.