iPhone 6 iOS 12 performance and tips: Why you must install it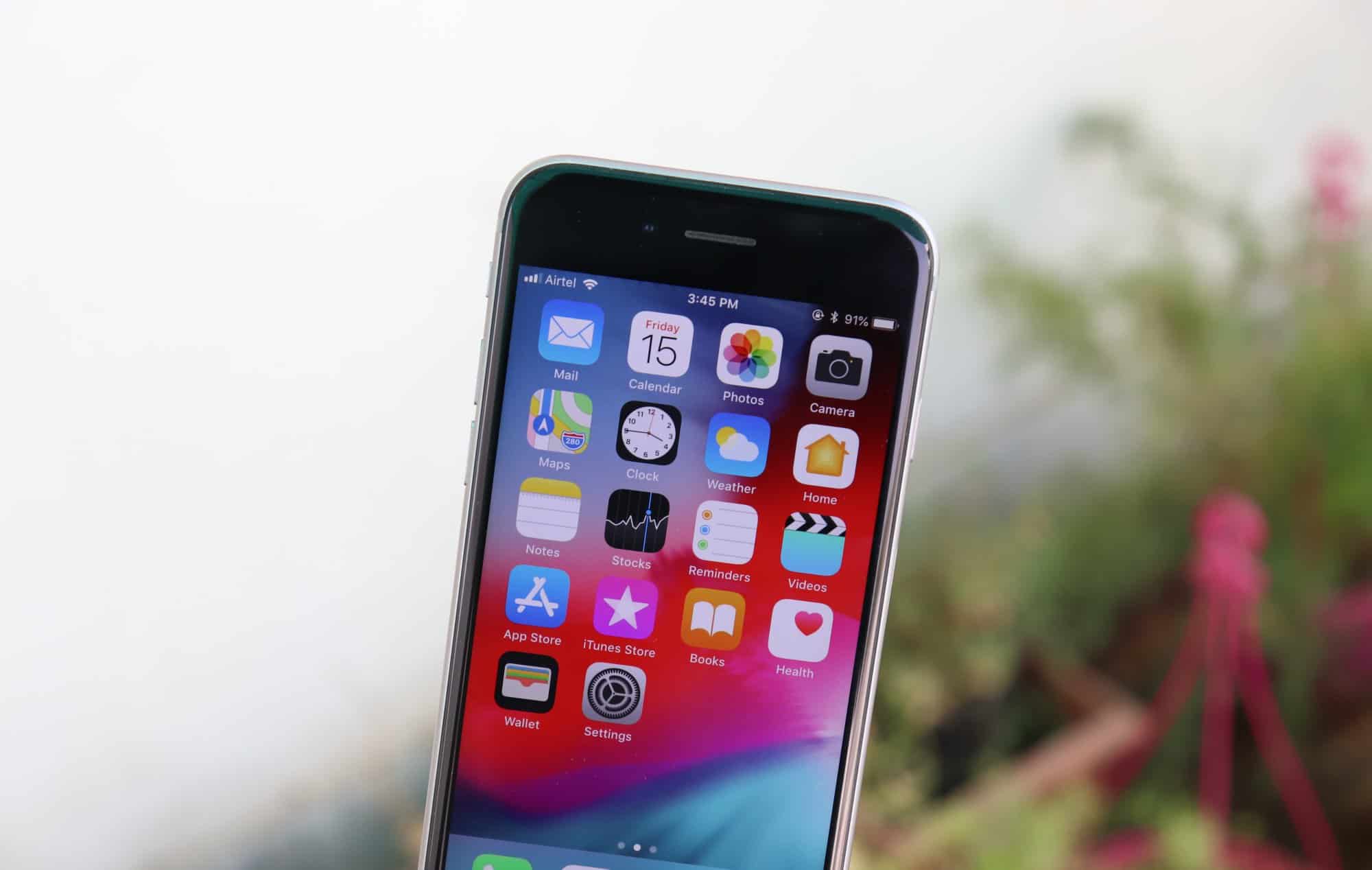 The iOS 12 beta is out, and we have been running it on our iPhone 6 for over a week now. The update improves iPhone 6 performance to a great extent. So much that you won't even tell iPhone 6 is a 4-year-old device.
One of the most significant features of iOS 12 is performance improvements. At the WWDC 2018 keynote, Apple hinted iOS 12 is twice as fast for everyday tasks in comparison to iOS 11 and earlier versions.
The performance boost on iPhone 6 is clearly visible with iOS 12 when you open apps and multitask on the phone. It's snappy. If you wanted to upgrade to a new iPhone from the iPhone 6 only because of performance issues, you might want to give iOS 12 a try.
The GeekBench scores also significantly improve on the iPhone 6 after installing iOS 12. Check out the difference in GeekBench scores of iPhone 6 running iOS 12 versus average iPhone 6 scores.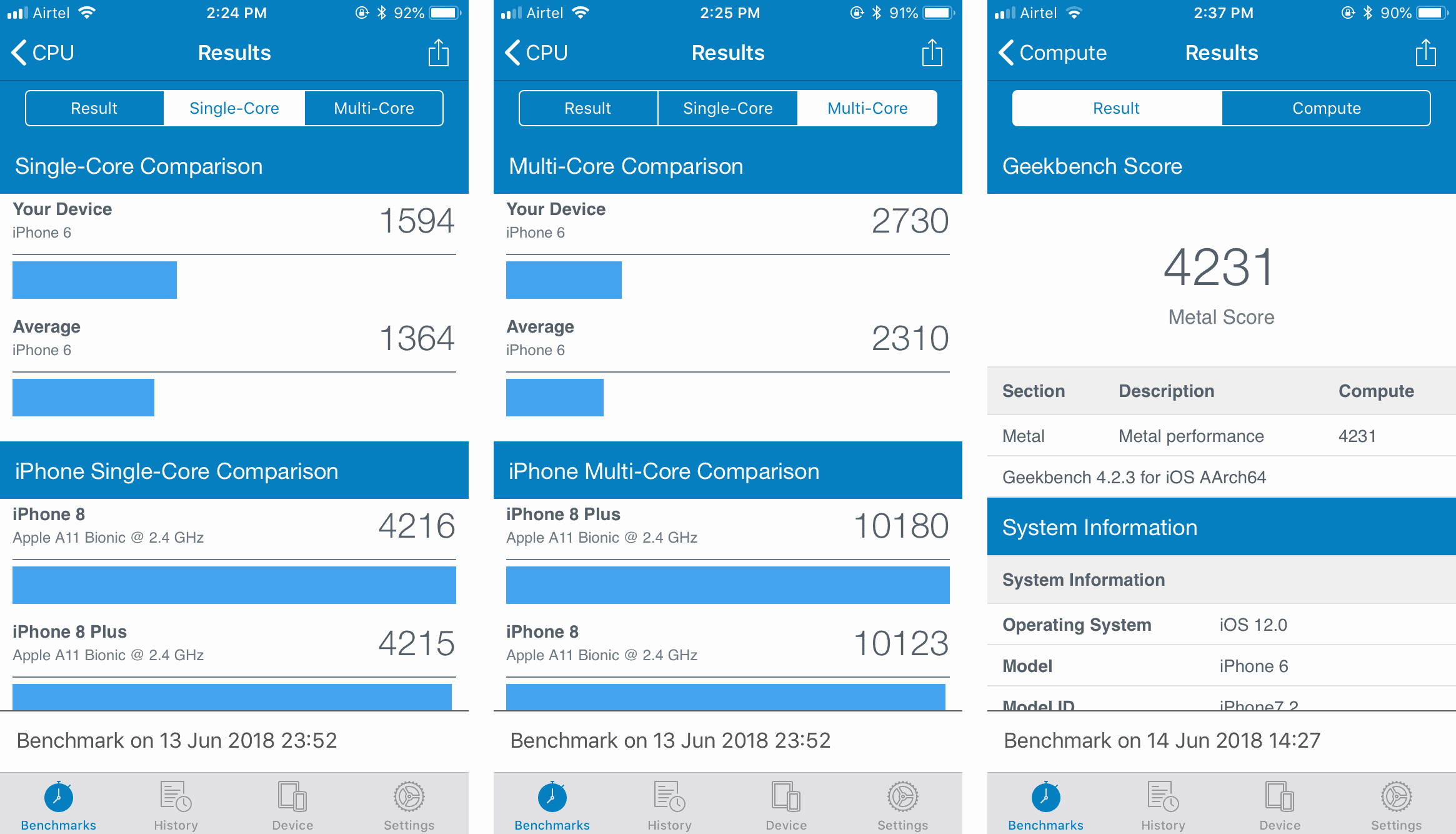 That said, iOS 12 also brings some great features to the aging iPhone 6. Our personal favorites of all the new features in iOS 12 is Screen Time and App Limits. Both of these tools are incredibly helpful to control iPhone addiction that we have all unknowingly fallen into.
After using iOS 12 for a week now, Screen Time stats show that I pick my phone about 239 times per day, which is once every 6 minutes. This is insane. The Screen Time stats on iOS 12 are in-depth, and it can help you a lot in improving your lifestyle.
If you're running iOS 12 on your iPhone 6, be sure to try out the following great features of the new software.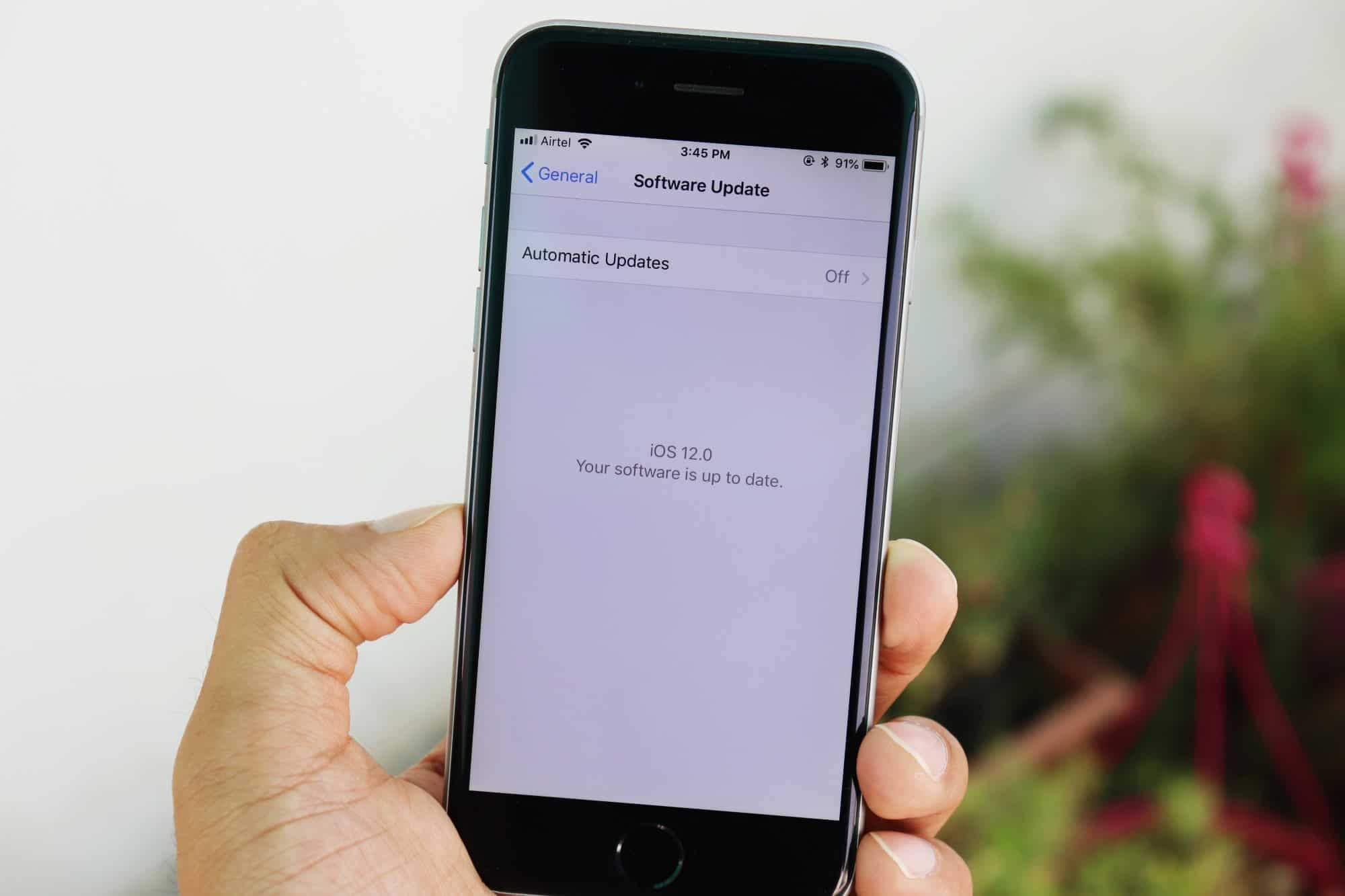 iOS 12 tips
Setup Screen Time stats on your iPhone. It's a great tool to help you understand how much unnecessary time you've been spending on your iPhone.
Set App Limits. On iOS 12 you can set time limit to a group of apps or to individual apps which consume a lot of your time on a regular basis for no good reason.
Use Siri Shortcuts. Siri gets a significant upgrade with iOS 12 on the iPhone 6 and other compatible iOS devices. You can now add voice shortcuts to Siri to complete a long task through a single voice command. It's quite handy.
Quiet notifications. On iOS 12, you can silence notifications from an app directly from the control center. It makes it so much easier to manage notifications on your iPhone.
FaceTime Group Calls. On iOS 12, you can now make a group call with up to 32 people.
There are many more features in iOS 12 which might interest you. If you're okay running iOS 12 Beta on your iPhone 6, we suggest you give it a go and experience the performance boost it will provide to your aging iPhone.