We all love online shopping, but the checkout process? Not so much. Entering card details and billing addresses and clicking through numerous steps can be tedious. That's where Microsoft Edge Wallet steps in.
While the option to save the cards has been a part of the Edge browser for quite some time, Microsoft has lately refined the interface with a dedicated 'Wallet' section. Here's everything you need to know about it.
What is Microsoft Edge Wallet
Microsoft Edge is a great browser for shopping. With options such as coupons, price comparisons, ratings, price history, and much more, using Edge for shopping can definitely save you some bucks. And the Wallet feature intends to further ameliorate the users' shopping experience by making the management of your payment methods in Edge easier. You don't even need to install any additional extensions to use the Wallet; it's an in-built experience.
Note: Microsoft is slowly rolling out the Wallet experience, and it isn't available everywhere. You'll know if you have the complete Wallet experience if you see the completely redesigned Wallet interface.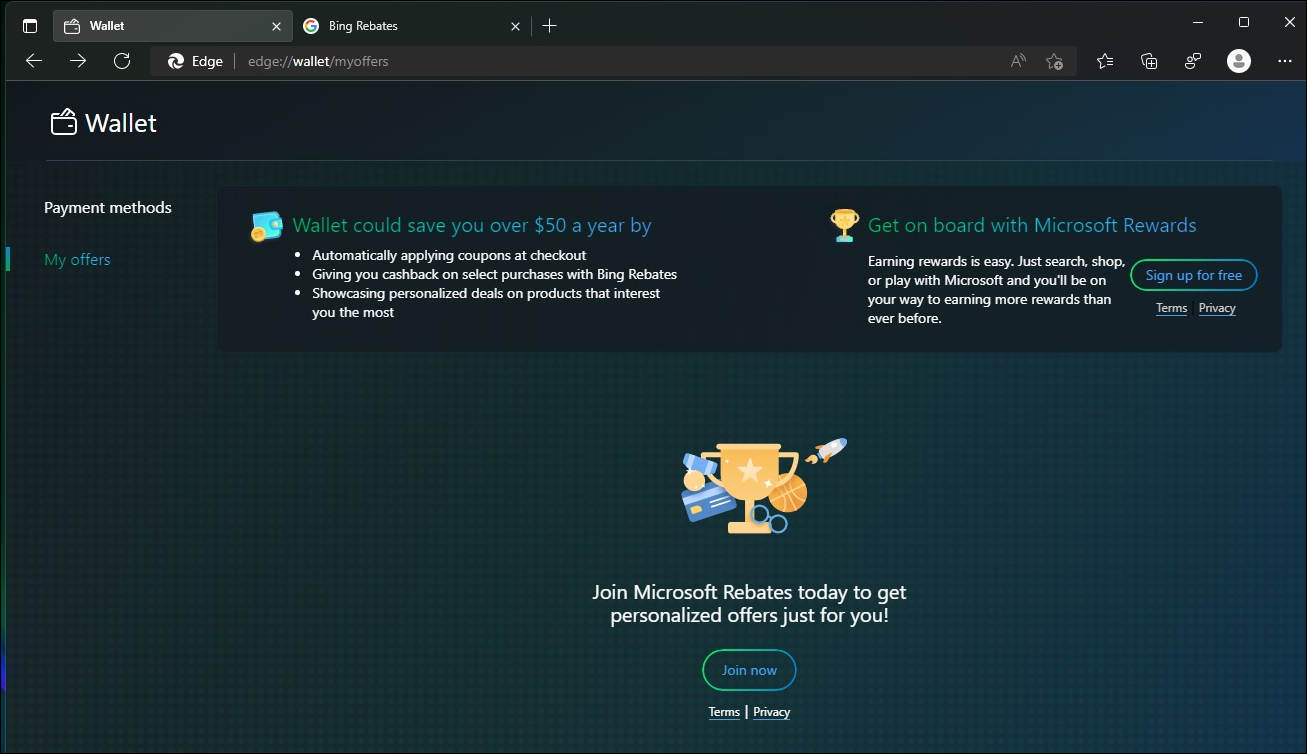 Wallet allows you to save payment options such as debit and credit cards so you can easily checkout when shopping. You can save your payment methods either locally to use on the same device in the future, or you can sync them with your Microsoft Account so they are available on all devices using the same account.
Now, one of the most important parts – what about security? As you save your card, rest easy knowing that your bank information, including cardholder name, card number, expiration date, and billing address, undergo a secure validation process. Your CVV is only used for this validation, and Microsoft does not store it.
Not only that, it can even detect your card vendor and automatically show you coupons and discounts available for your card.
It can even apply those coupon codes automatically at checkout. Moreover, you can even earn cashback on certain purchases with Bing Rebates.
It can also show you personalized deals on products that might interest you, all in one place. With the Virtual Cards feature that generates a different set of single-use card details each time you check out, you can also expect enhanced security.
Note: Even if you can see the Wallet page, features like Bing Rebates, save to Microsoft Account, and Virtual Cards might not be available in your region.
All in all, it aims to greatly streamline your entire shopping experience, with an emphasis on convenience and savings!
How to Use Microsoft Edge Wallet
To use the Microsoft Edge Wallet, click the 'Settings and more' (three-dot menu) option.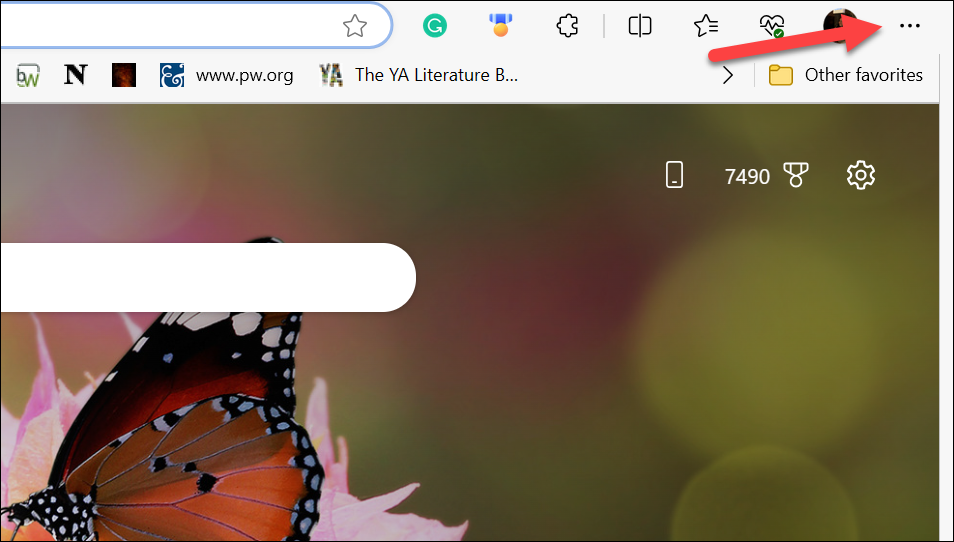 Then, go to 'Settings' from the menu.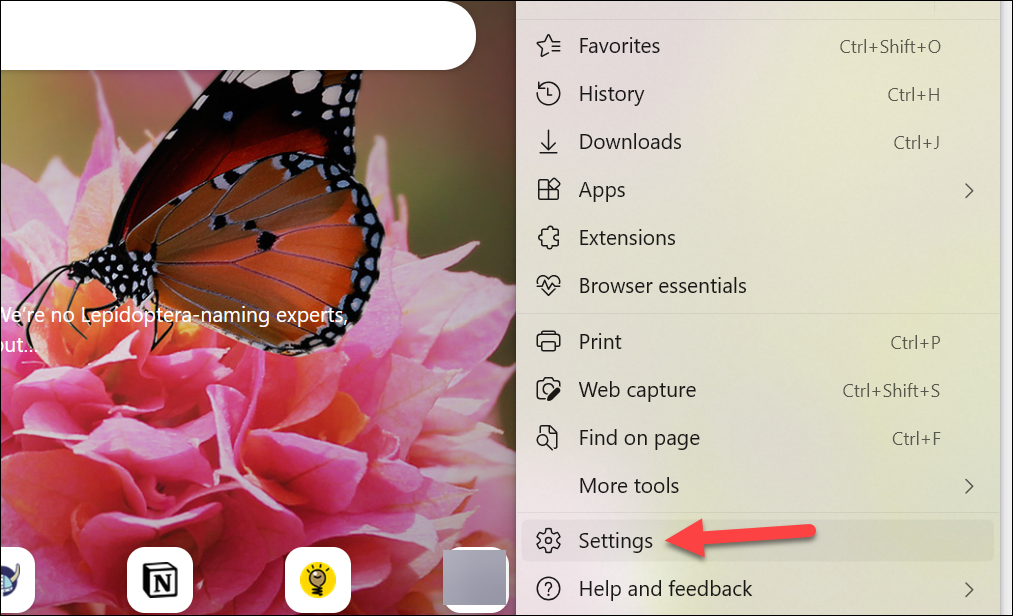 The settings for your profile will open. Go to the 'Payment info' option.
Then, click the 'Go to Wallet' link.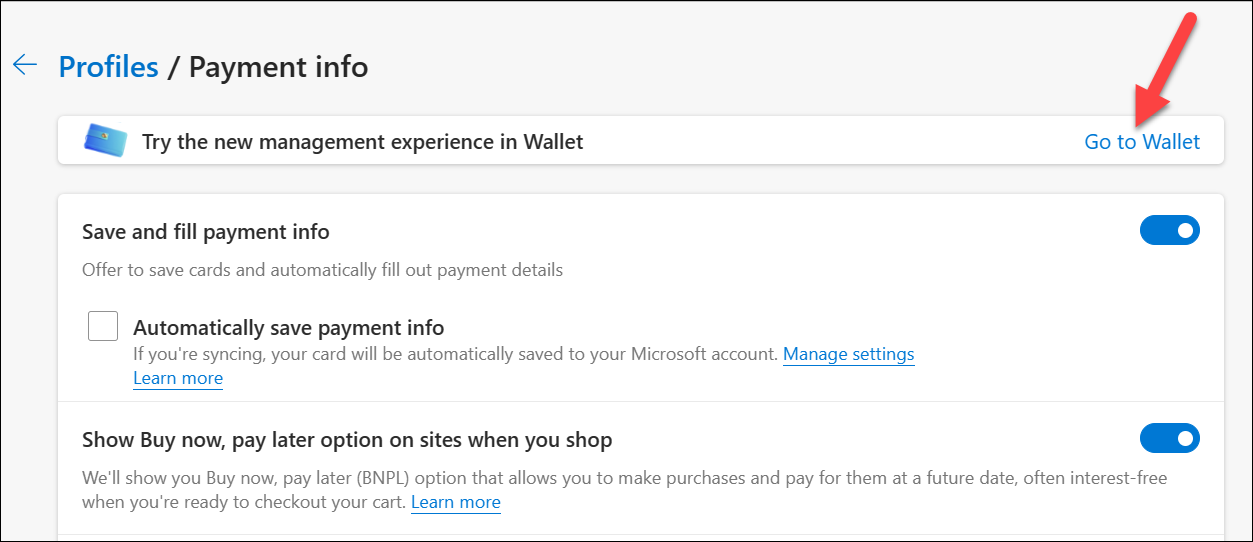 You can also directly go to the Wallet page by typing the address edge://wallet in the address bar.
The Home Page of the Wallet is a one-stop shop for a gamut of things. You can keep track of your Microsoft Rewards and Microsoft Cashback, manage your payment methods and memberships, and stay on top of any password leaks with the Password Manager.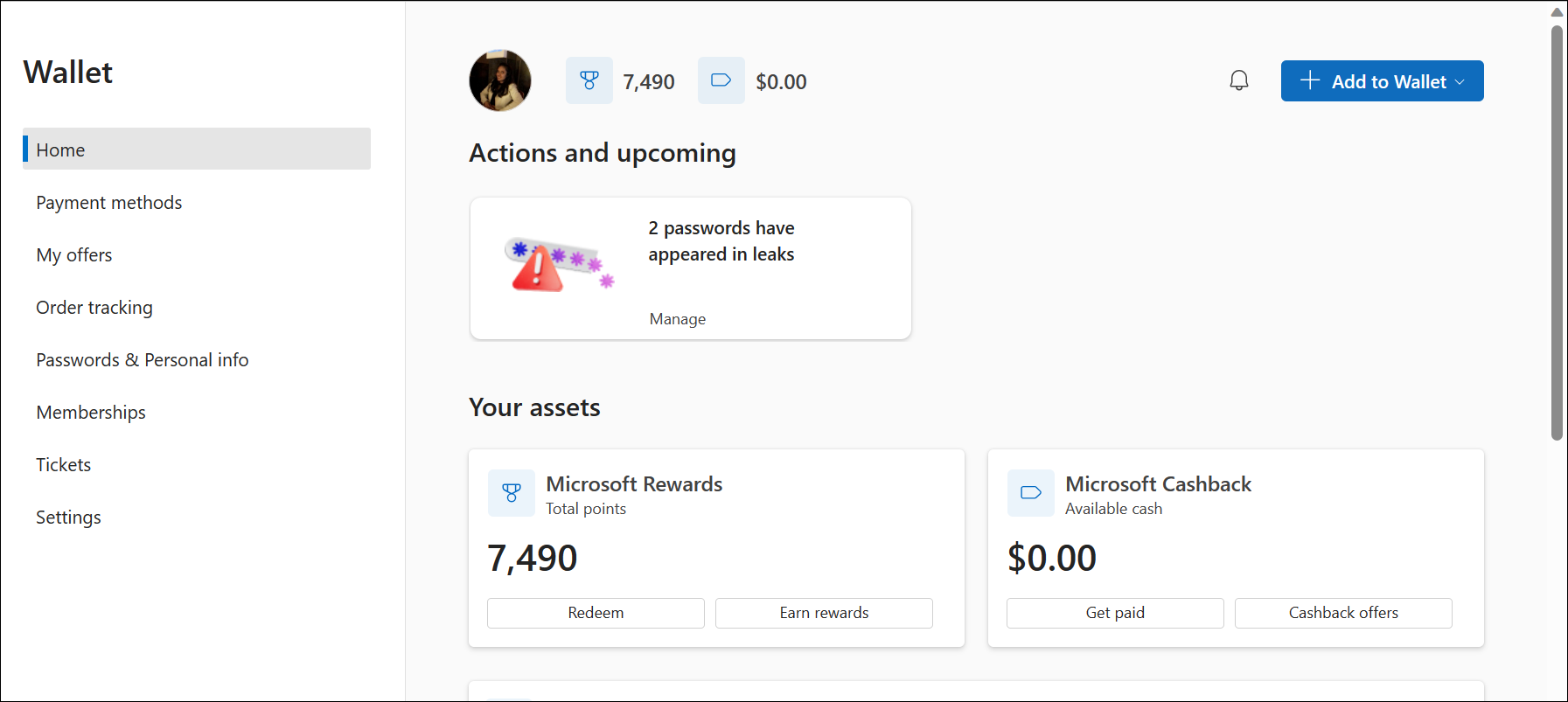 To be able to use the Wallet, you need to enable the option to save and fill payment info. The option will be unavailable if you're using any other password manager in Edge other than the built-in Password Manager. You'll need to disable or remove the third-party extension to use Wallet.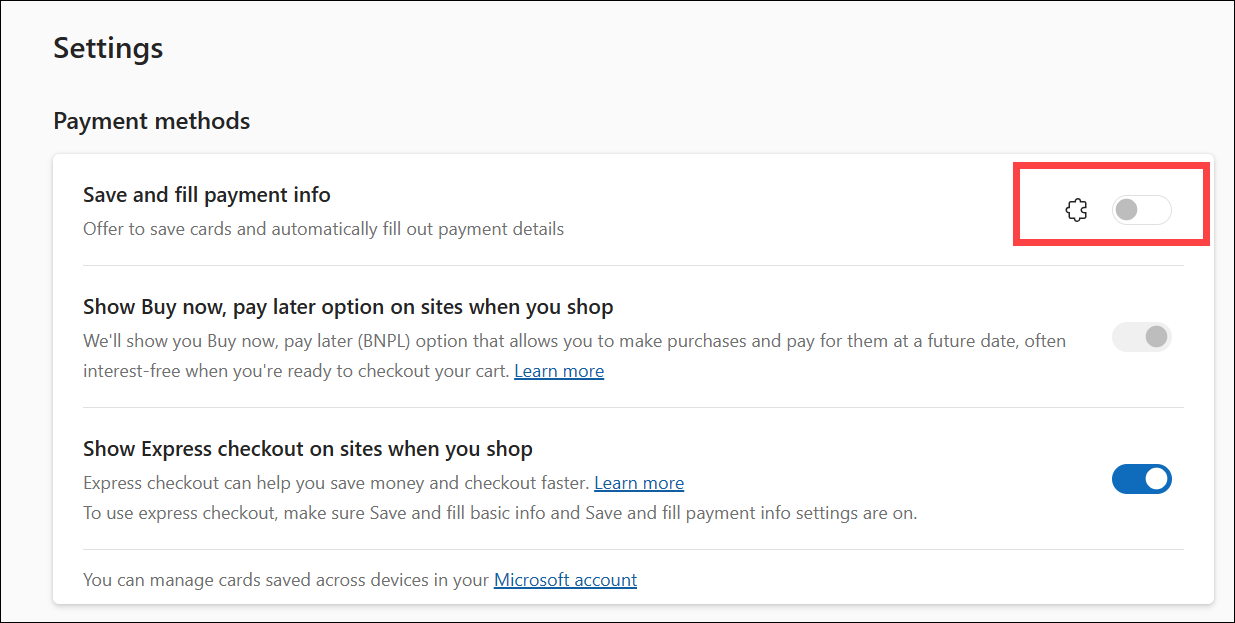 Go to 'Settings' from the left sidebar.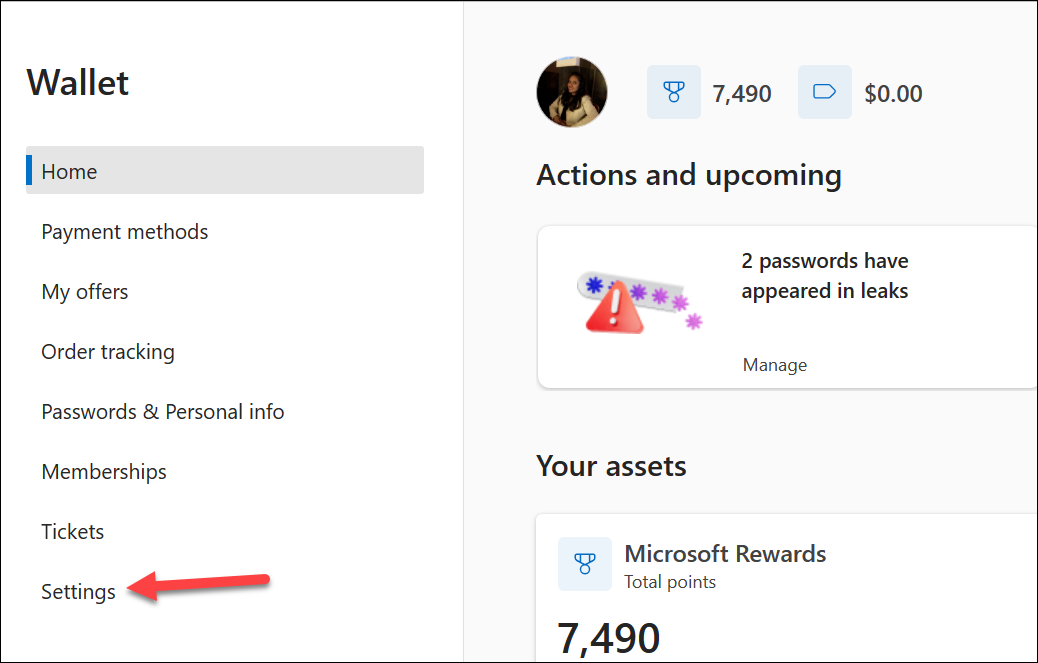 Then, enable the toggle for 'Save and fill payment info'.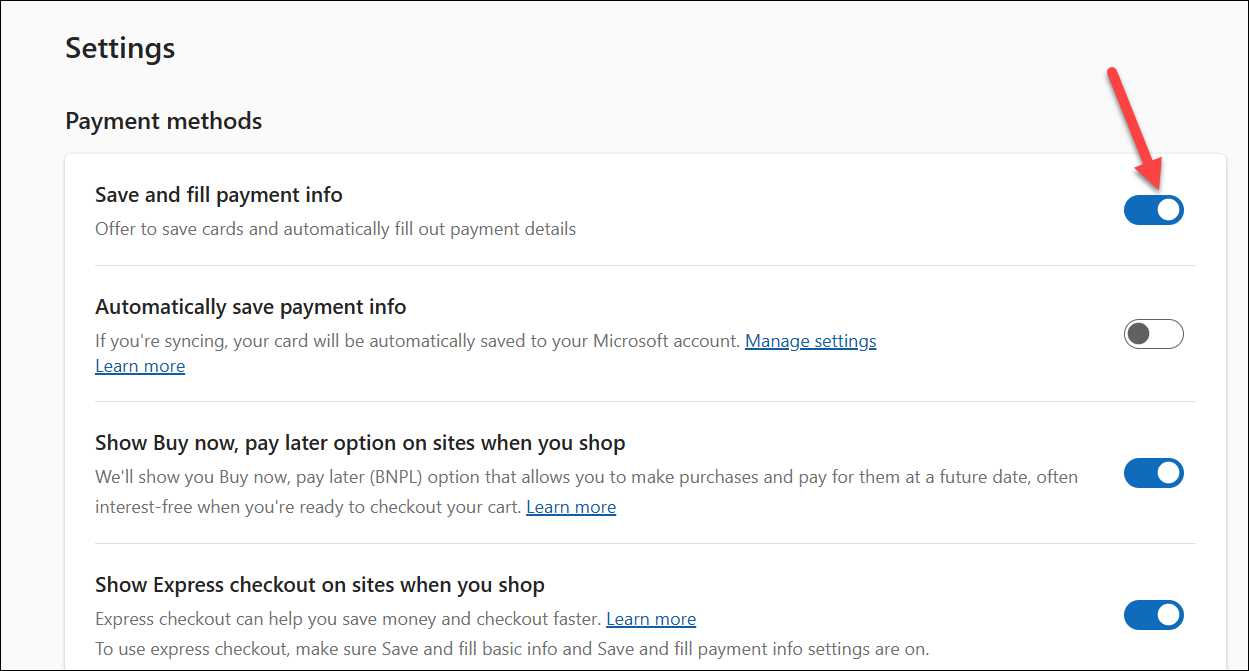 If you only want to save your cards locally on the device, then your work is done. Otherwise, turn on the toggle for 'Automatically save payment info' to sync it to your Microsoft Account. If you want the choice to decide for each card whether you want to add it to your Microsoft account, then keep the option disabled; you can then enable it for each card when adding it to your wallet.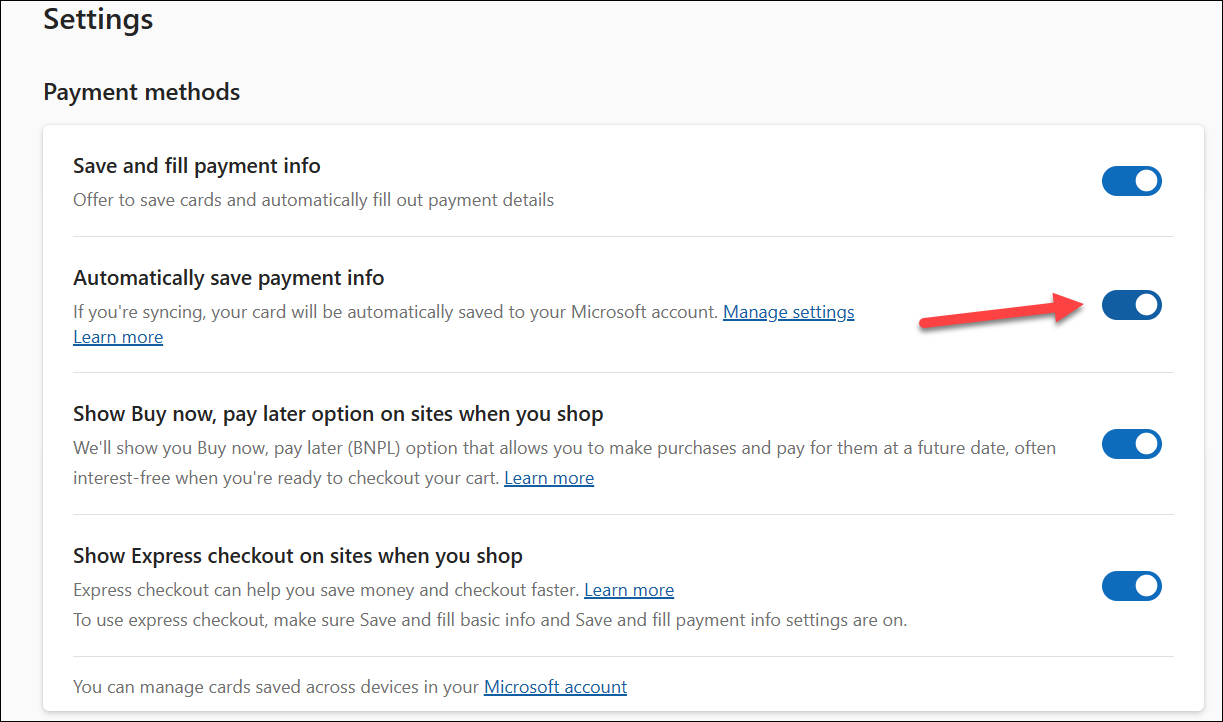 Once these options are enabled, you can save your debit and credit cards to your wallet and use them at checkout easily. To know how to add a card to your wallet, check out our dedicated guide on the same.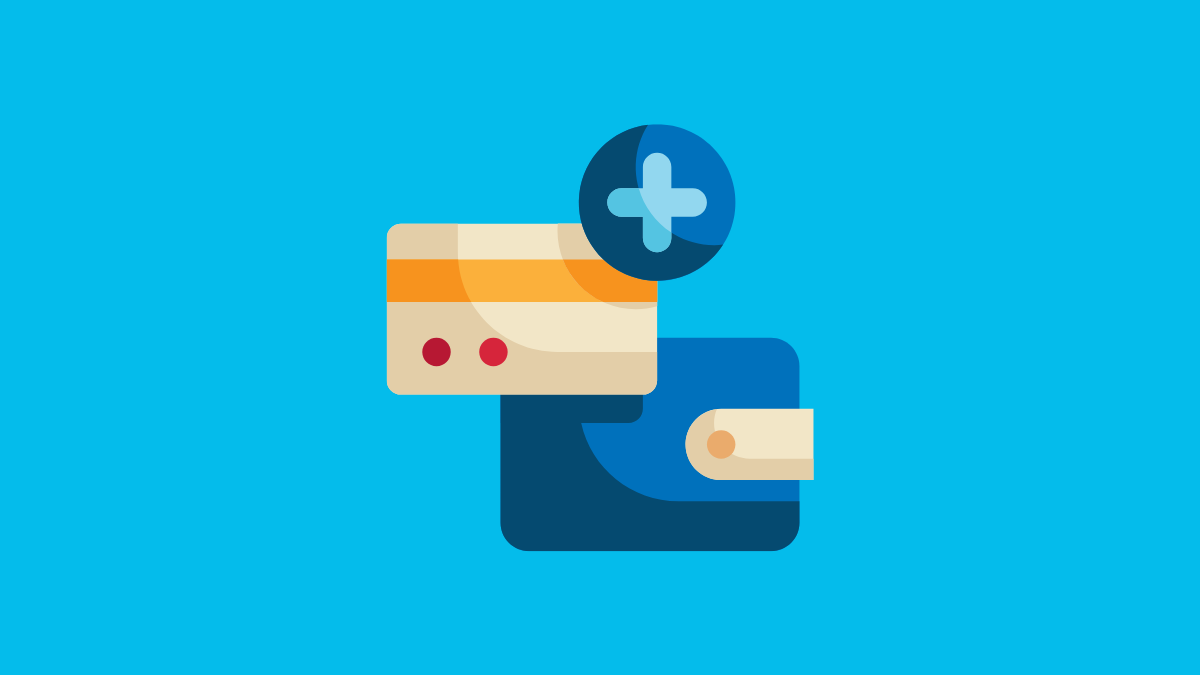 ---
Microsoft Edge has been steadily becoming a top-notch browser that'll make users want to ditch all other browsers. Wallet is just one of the new additions from Microsoft to give the browser an edge (pun intended).