Some people might remember the phenomena that was 'Take This Lollipop' back in 2011. A horror short-film that broke the fourth wall rather impeccably and took users on a horror ride featuring them, their Facebook accounts, and a person giving off a very serial-killer vibe. It was subtle yet effective in getting across the message of how freely we've been giving away our privacy.
Now 11 years later, and the situation is even worse. And Take This Lollipop is back to hold a mirror to this very scary, yet very real reality.
What is 'Take This Lollipop' Game
Take This Lollipop is a social webcam-based game or experience that uses an interface of a Zoom call. But it really has nothing to do with Zoom. You're not really on a Zoom call, and there's even no need for the Zoom app to play this game.
But it does use the interface of Zoom – a fitting platform, considering it's something most people have been using every day this year. It inducts you in a very familiar setting of a Zoom call with 3 other participants. But everything's not as it seems. And if you don't want to spoil the game before you play it, you'd better skip this next paragraph. The game uses a pre-recorded virtual horror scene to give you another horror experience that breaks the fourth wall quite magnificently.
Although it is a horror experience, it's not merely a game meant for entertainment. The agenda is to expose how vulnerable we are to the ongoing threats of deepfakes, voice/ text AI, and identity theft as the game uses deepfakes and the video from your webcam to put words in your mouth. It shows how easy it is to deepfake videos in this era and how hard it is to distinguish the truth from the fake on the internet these days.
---
How to Play Take This Lollipop
Go to takethislollipop.com to play the game. Click on the lollipop to continue.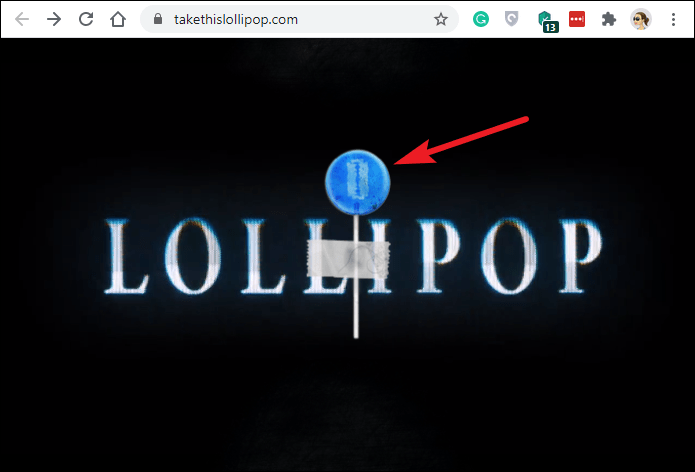 Then, enter your first name and click the checkbox next to 'I Agree' after you've read the terms of use. Take this Lollipop does not store your video or image unless you decide to save it at the end of the game. Then click the '+' icon to start the game.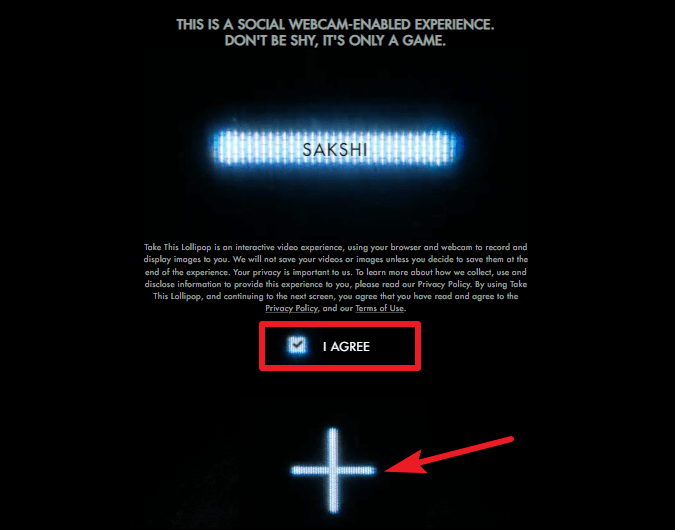 Then, it'll ask you to enable your webcam. Click the '+' icon again.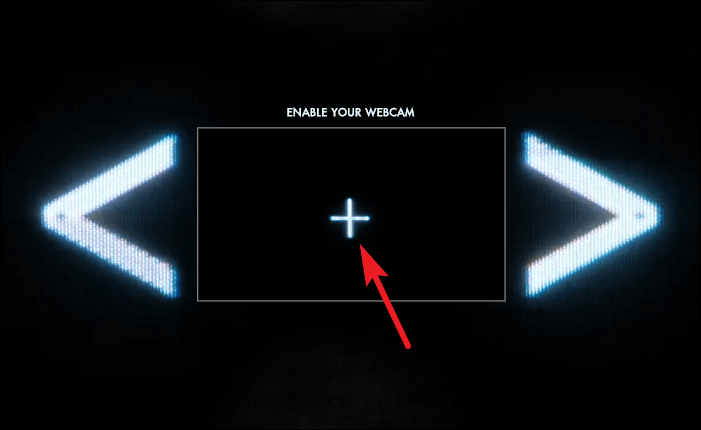 Your browser will ask for permission to access your camera. Click on 'Allow' as the game needs it for a completely immersive experience. As the game says, it's just a game. There's nothing to be afraid of and don't be shy.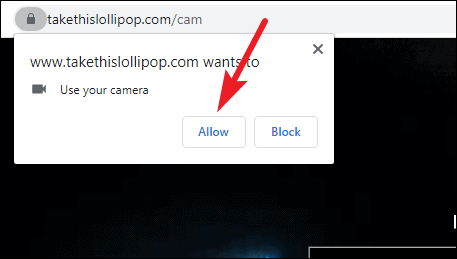 Then, it'll take a minute to establish a connection. Once you're in, there's nothing else left but enjoying the experience.
---
Take This Lollipop is a fun horror experience for you to enjoy. It's even better to recommend to friends who don't have any idea about its truth and what it does. But it's also a powerful social commentary, one you will remember long after you've quit the game.