When the pandemic hit last year, Zoom meetings were a blessing, letting you continue work from the safety of your home. But for many people, they soon turned into a nightmare when they were being expected to attend meetings at any time of the day. Reasoning: what else did they have to do? Where else did they have to go?
If you're facing such torment yourself, you need Zoom Escaper to restore your work-life balance.
What is Zoom Escaper
Zoom Escaper is a free online tool that'll do exactly what it proclaims: helps you escape Zoom meetings or just about any other video conferencing scenario. Whether it's a work meeting or a social call you don't want to be a part of, Zoom Escaper will let you self-sabotage the meeting audio stream to an extent where it'll make it unbearable for others to have you in the meeting.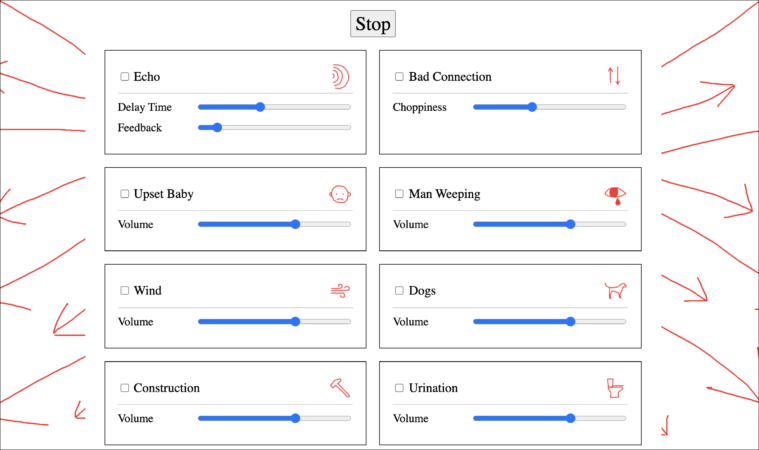 There are a variety of audios ranging from the subtler ones like echo, bad connection, and other audios like an upset baby, dog barking, construction sounds, etc. You can play any sound during the meeting, hence, giving you the perfect excuse to escape.
How to Use Zoom Escaper
Zoom Escaper is a free online tool, but to use it, you also need to download another free software – VB Cable. Essentially, what Zoom Escaper does is that it routes your microphone audio through the website and re-routes it to the Zoom meeting via VB-Cable after applying the desired effect. It's a pretty simple setup, yet clever and effective at the same time.
To get started, go to zoomescaper.com and click the 'Enable Microphone' button.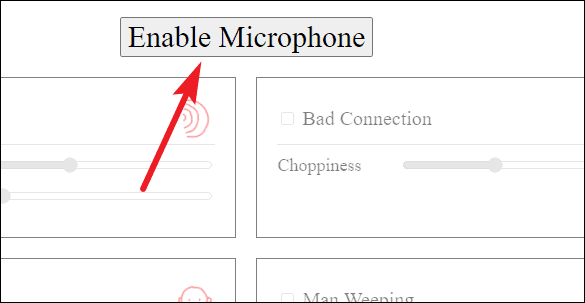 A permission prompt will appear on your browser. Click 'Allow' to give Zoom Escaper access to your microphone.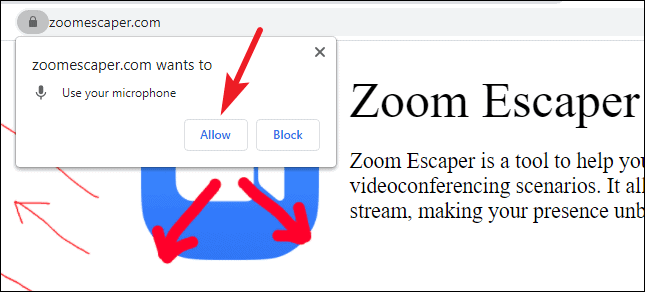 Now, download the software for VB Cable on your system. Click here to go to the download page for VB Cable and download the software for your operating system – Windows or Mac.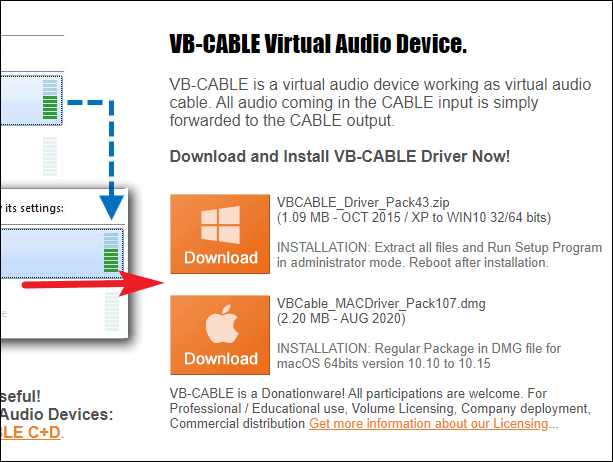 For Mac systems, the downloaded file is a regular package in a DMG file that you can install directly. For Windows systems, the downloaded file is compressed. First, you need to extract all the files. Then, run the Setup program in Administrator mode.
To run it in administrator mode, right-click the Setup file and select 'Run as Administrator from the menu.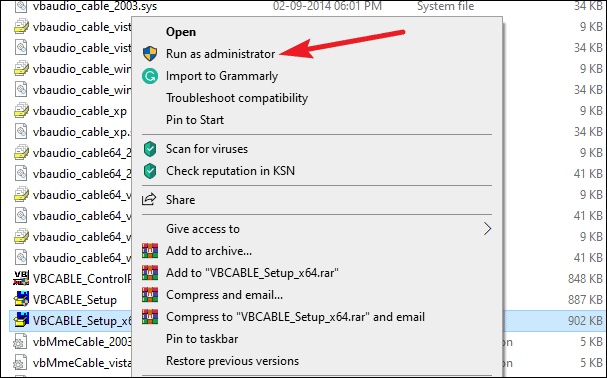 A user account control prompt will appear on your screen. Click 'Yes' to give your system permission to run the installation wizard. Follow the instructions on your screen to complete the setup and restart your computer.
Now, go back to zoomescaper.com and refresh the website. Options for 'Microphone' and 'Output' will appear on the screen. Go to 'Output' and select 'Cable Input' from the drop-down menu.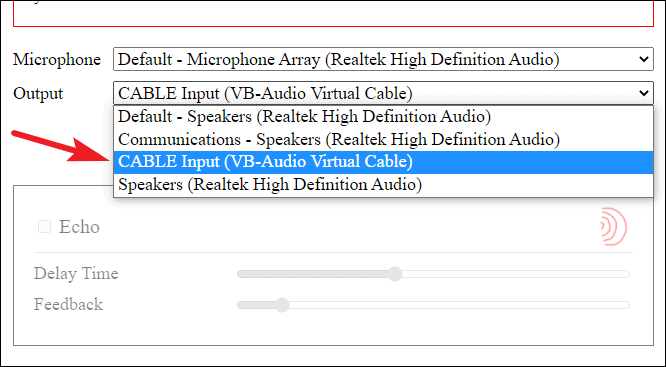 Then, click the 'Start' button.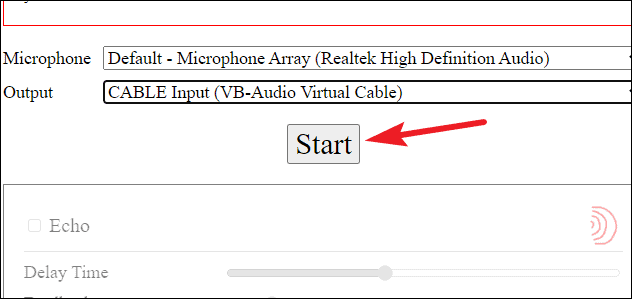 Now, go to Zoom and tweak the following settings. Open Zoom settings and go to 'Audio' from the navigation menu on the left.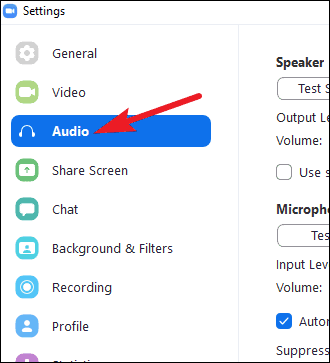 Then, go to 'Microphone' and select 'VB Cable' from the drop-down menu.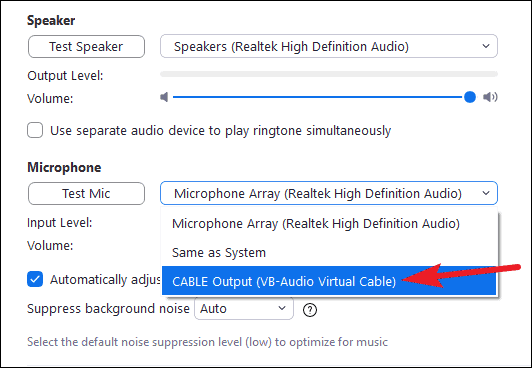 Go to 'Suppress Background Noise' and select 'Low' from the drop-down menu.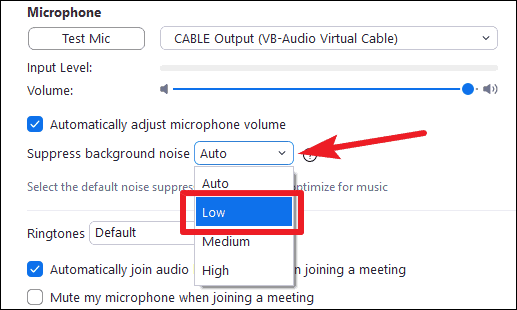 Now, click the 'Advanced' button at the bottom of the screen.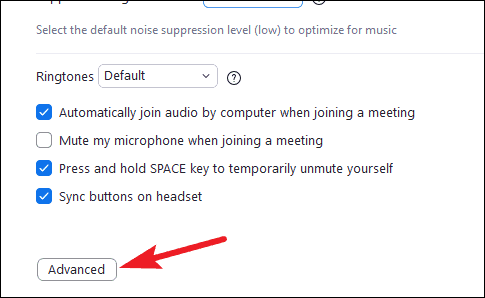 In advanced settings, check the option for 'Show in-meeting option to "Enable Original Sound" from microphone'. Then, also check the 'Disable Echo Cancellation' option for when the original sound is on.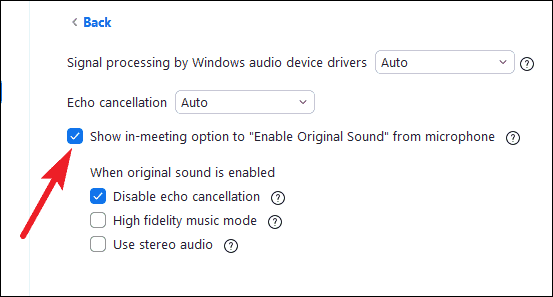 Join your Zoom meeting regularly. At first, your sound will appear normal to everyone else. Switch tabs from your Zoom meeting to the browser where zoomescaper.com is open.
Then, check the box for the effect you want to produce. You can also adjust certain parameters for the effects like delay or feedback for echo, choppiness for bad connection, volume for others, etc.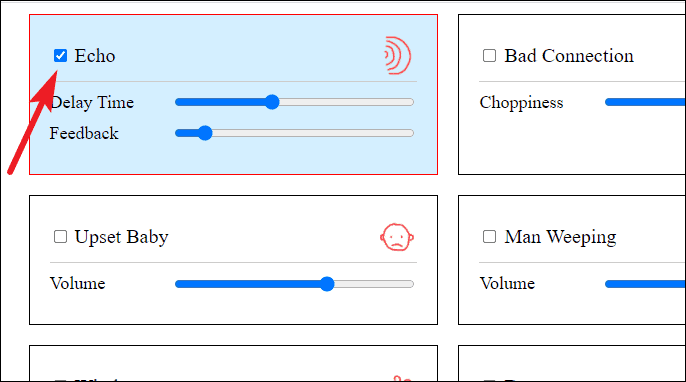 When you select an effect to use, you won't be able to hear the sound effects yourself, but others in the meeting sure will. Click 'Stop' at any time to return your audio to the original. After clicking stop, change your microphone in the Zoom meeting from VB Cable to your system microphone.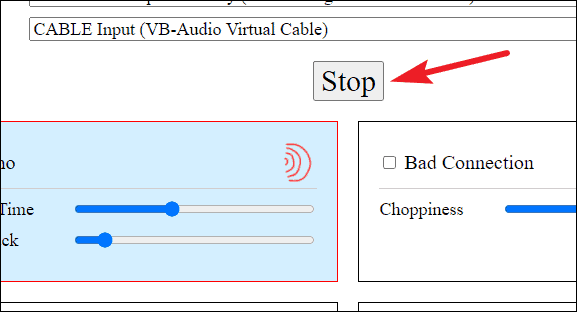 ---
Some of the sound effects used – like wind, construction site, urination (seriously?) – are not very practical to use as an excuse to get out of the meeting. After all, the first question is going to be about your presence in these places during a work meeting. But others, like a child crying, dog barking, can be used as an excuse. And an echo or a bad connection are all-time classics; no one's going to question the legitimacy of these.