Even when iMessage was a simple platform for sending and receiving messages over the internet, it was a cult favorite. Then, Apple went ahead and added a lot of wonderful features to the service.
Of these, iMessage effects are surely a part of the hall of fame. At this point, we all know how to send iMessage effects with any message. But if you don't, here's a crash course for you.
All you got to do to send effects with any message is tap and hold the Send button after composing your message.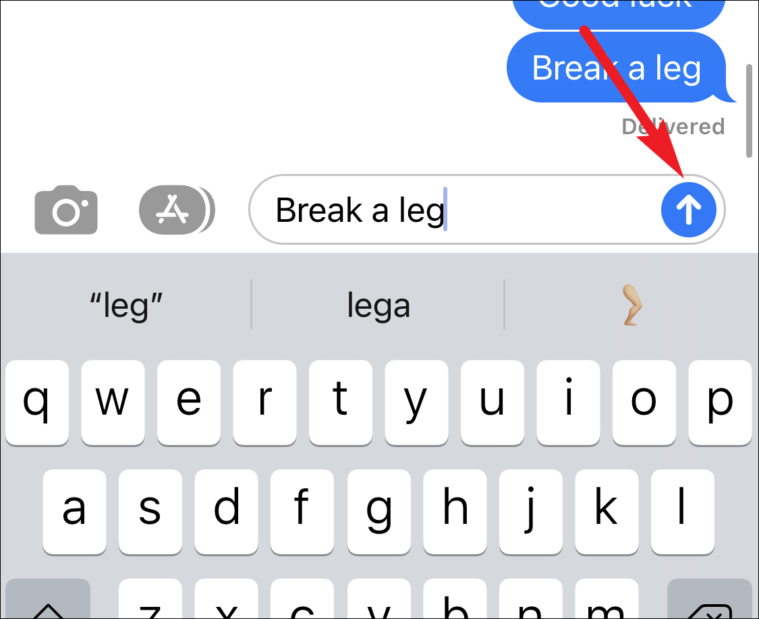 The effects screen will open. Select 'Screen' from the options at the top. Then, swipe right and left to choose from the effects available. Tap the 'Send' button to send a message with the selected effect.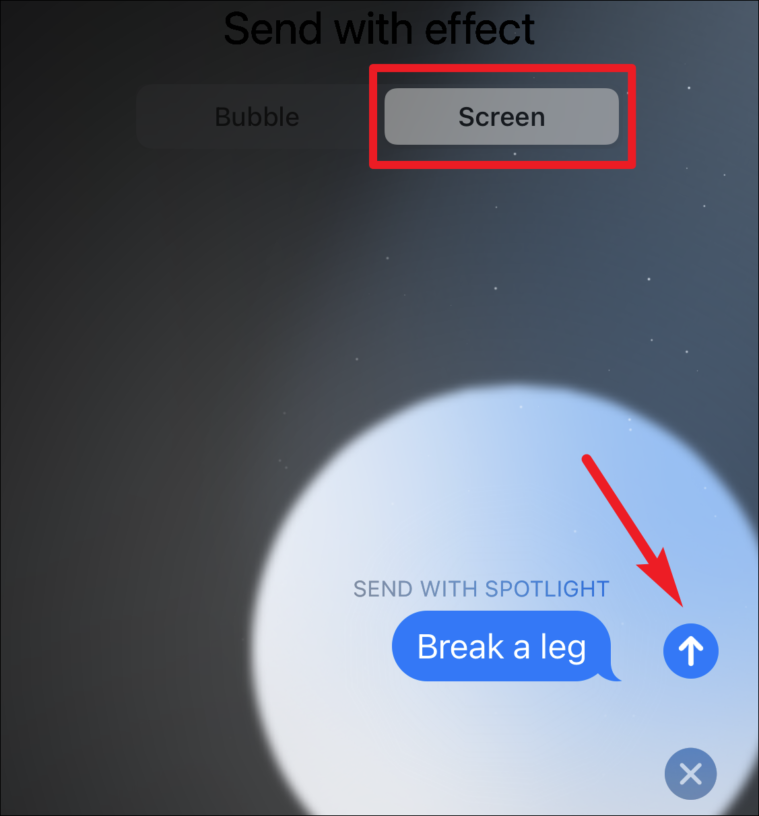 That's the basic way you can send effects with your messages. But are you in on the well-kept secret of iMessage effects words? Certain words will automatically trigger these message effects when you send them as a message. You don't have to go through any extra hoops to get there!
So, what are these special words? They are pretty standard words we use every now and then. But the message should only include these words. Punctuation marks like exclamation marks and emojis are fine. But you cannot send any other words. Here's a list for you.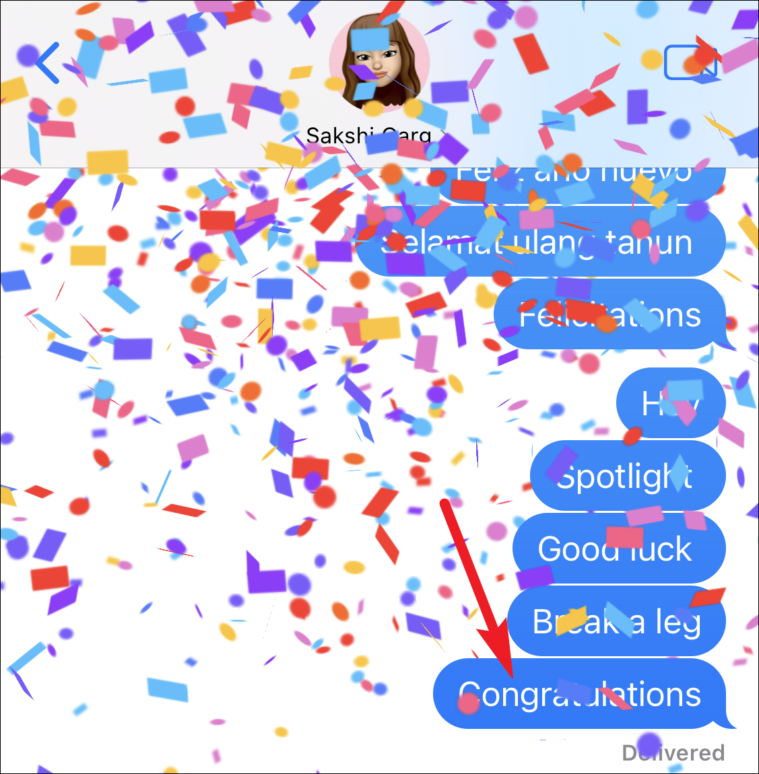 Balloon Effect: "Happy Birthday" will send a balloon effect automatically. It also works with other languages like "Feliz Cumpleanos" in Spanish and "Bon Anniversaire" in French.
Confetti: "Congratulations," "Congrats," "Felicitations," "Selamat" in Indonesian, "Felicidades" in Spanish.
Fireworks: "Happy New Year," "Happy Diwali," "Feliz ano nuevo" in Spanish, "Bonne Annee" in French.
Lasers: Send "Pew Pew" to your friends for a laser show. Who needs a reason to send lasers to their friends after all?
Celebration Effect: "Happy Chinese New Year" and "Happy Lunar New Year." These keywords are special. They'll also turn the message bubble red to reflect the occasion, which none of the above words do. Even if you use the Celebration effect manually, it won't turn the message bubble red.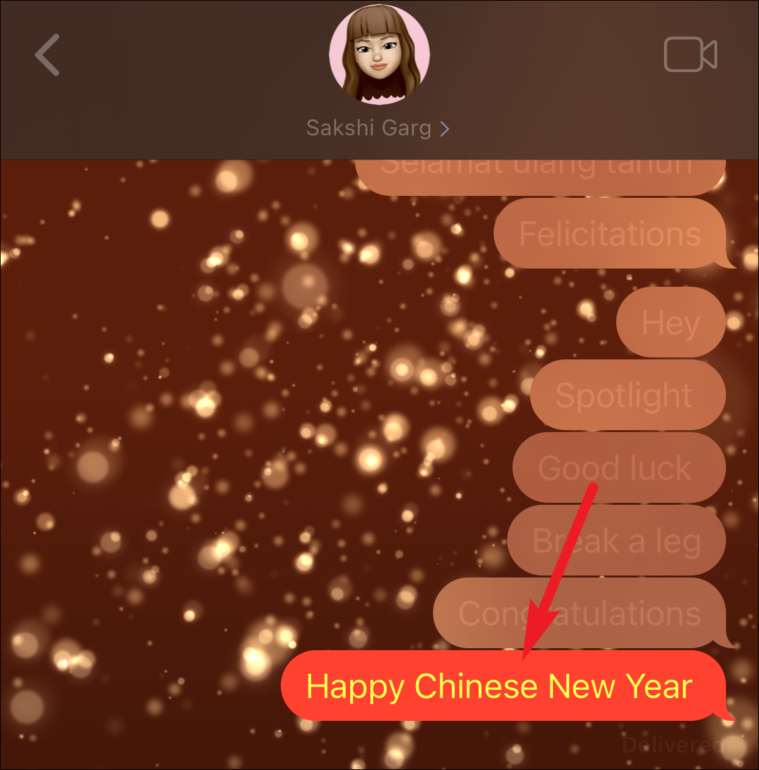 Note: Although we've included some examples from other languages, it's not the whole extent of it. You can experiment with sending the same message in other languages as well. It won't work with every effect, though. For example, the laser effect works only with "Pew Pew" and not its translations in other languages.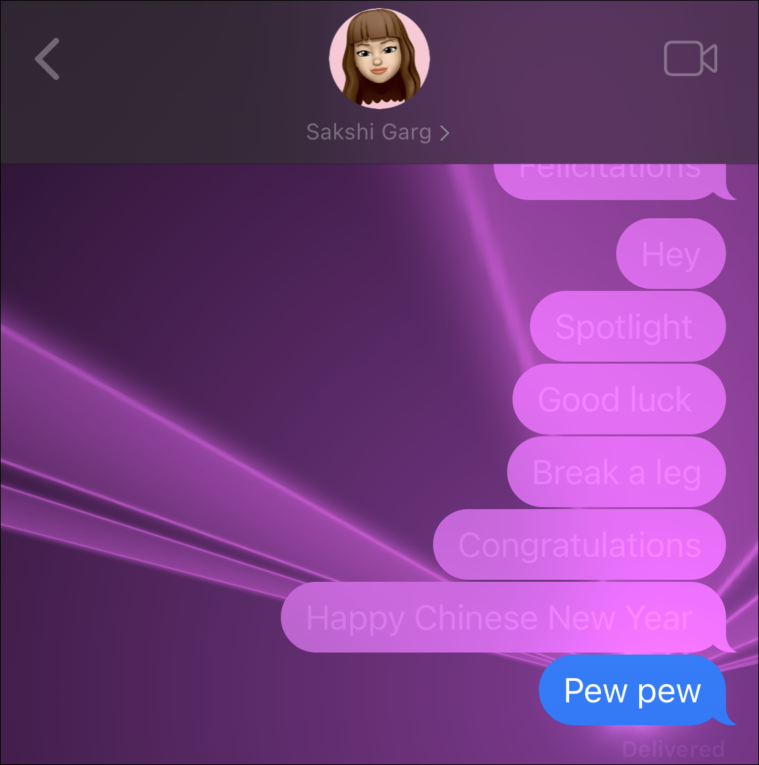 ---
Now that you know, never send boring wishes to anyone. Send them with balloons, confetti, and fireworks instead!