Amazon rebrands Prime Photos to "Amazon Photos" on the App Store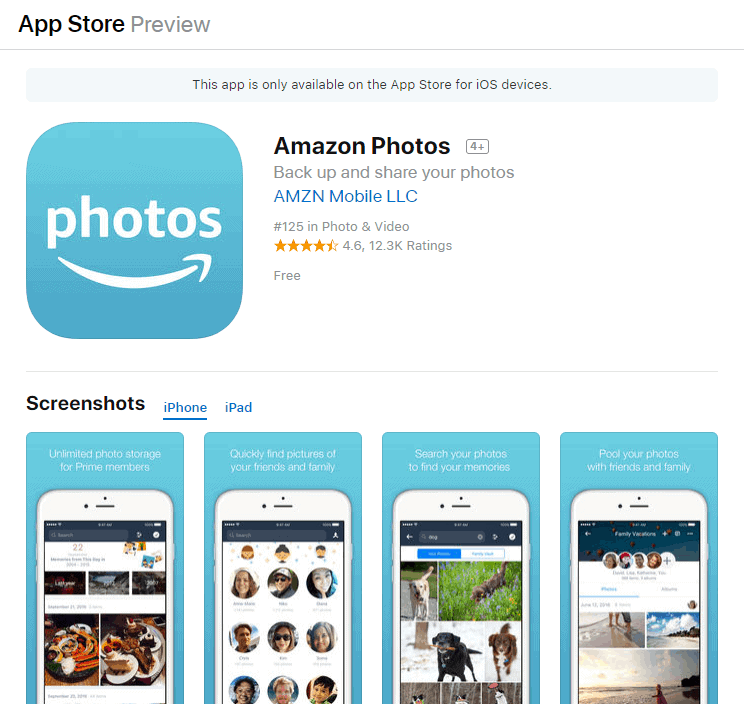 Amazon has rebranded the Prime Photos app for iOS devices to "Amazon Photos" on the App Store. The rebranding comes with new features, bug fixes and performance improvements for the app.
The rebranding to Amazon Photos is only done on the App Store. The Prime Photos app for Android is still called "Prime Photos from Amazon" like it was previously named for iOS devices.
New features in the version 5.6.0 of Amazon Photos for iPhone and iPad include the ability to pause and resume uploads in the Upload Queue and expanded pinch-to-zoom capability to zoom on a collection of photos to adjust the layout or thumbnail size.
→ Download Amazon Photos (App Store link)