Screen recording is the technology that enables the user to record all that's happening on their screen – mobile, tablet, or desktop. The facility of recording one's own screen is very useful for various purposes like streaming, teaching, sharing work screens, etc. This is often a built-in feature in most operating systems including Windows.
Windows 11 has a pretty good built-in screen recorder via the Xbox Game Bar. But it is limited. This is where third-party software comes into the picture – it brings in better and unique functionality, ease of use, and variety in facilities.
So, if you're looking for the best screen recorder for your Windows 11 PC, here are the top options. Some software restricts its usage only to recording screens, while most of them have additional and impressive features. Pick your best match!
Screenrec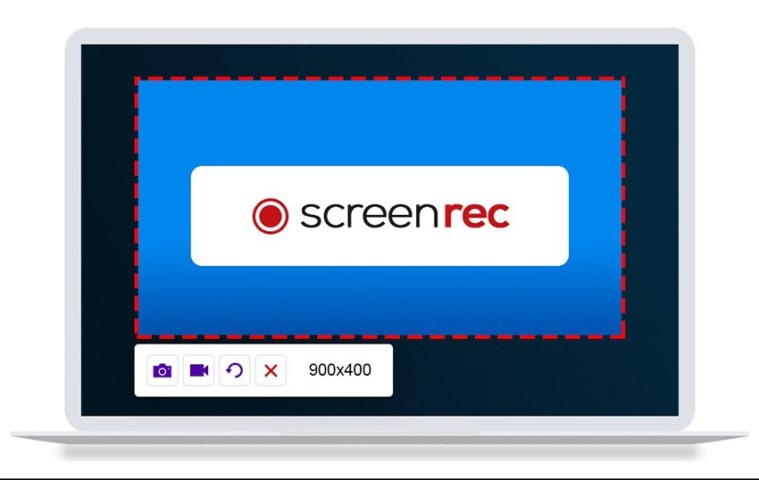 Screenrec is a big favorite among users. It's a free screen recorder that offers some incredible features – something that's not usually provided by free products.
Firstly, Screenrec is a lightweight recorder. It lets you record at 1080 pixels, use and publish those videos without watermarks. Plus, there's no recording time limit!
With Screenrec, you can record your computer screen with the computer's audio. Webcam or facecam recording is an additional feature – you can record videos with yourself in them. You can also record videos (screens) with your voice in the background. This means you can record sounds from the computer or via the microphone.
Screenrec instantly provides the recorded video's shareable link as well. All recorded videos are stored in your personal cloud storage space on Screenrec. The platform also opens to offline screen recording, the files of which will locally be saved on your desktop and updated on your cloud once you're back online. Above all, Screenrec promises a no-lag experience while recording screens at any frame rate.
---
Wondershare DemoCreator

DemoCreator is a screen recording software by Wondershare initially known and sold as 'Filmora Scrn'. This recording and video editing toolkit is available for free download but requires purchase after a trial period.
DemoCreator offers three plans for individual usage – monthly, annual, and perpetual plans. You can record for a maximum of 10 minutes during the trial period, and enjoy unlimited recording with either of the subscribed plans.
Upon purchasing a DemoCreator plan, you will have full access to the video editing toolkit, animated texts, and clip motions. The platform allows screen, webcam, and audio recording for both the trial and paid versions along with a screen drawing tool. The paid plan additionally offers a DemoCreator Chrome extension.
Apart from this, the platform features a bunch of video editing tools such as audio effects and editing, annotations, cursor effects, video filters, and mask and mirror effects for the trial and subscribed plans. The monthly plan sums to about $10 per month, the annual plan to $40 per year, and a one-time payment of $60 per purchase of a perpetual plan.
---
Movavi Screen Recorder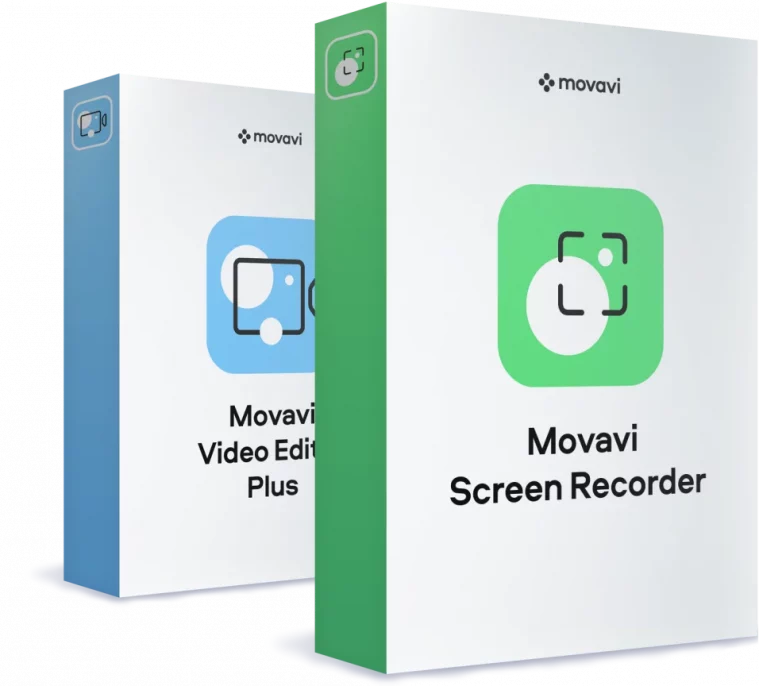 Movavi is a freemium vendor of screen recording and video editing products. The Screen Recorder has a free but watermarked version. This version also restrains adding video tags or descriptions.
To own your recordings (without a watermark), add tags, and execute several other facilities, you must purchase a license. You can also buy a bundled package of both the screen recorder and video editor.
The Movavi Screen Recorder offers an array of features apart from mere screen recording. You can also schedule your recording, record only the audio, separate and record only the webcam output from the screen, and most importantly, share recordings without a watermark. Other features include screencasts, an option to draw on videos and display your keyboard and mouse to viewers.
---
Apowersoft Free Screen Recorder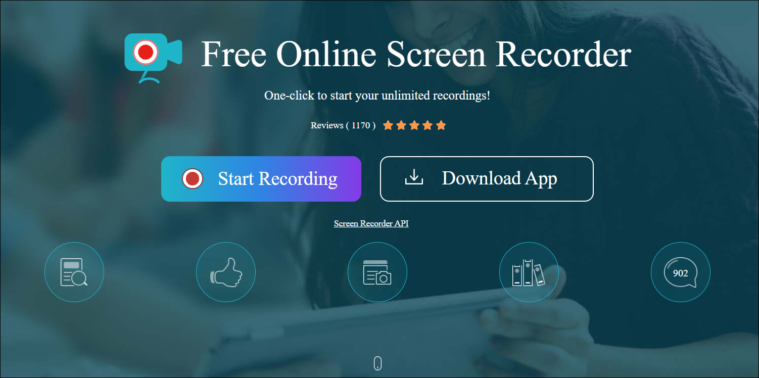 Apowersoft is among the more popular screen recording vendors. The platform offers a range of other amenities including video conversion, PDF compression, background, and watermark erasing.
The current product; Apowersoft Free Screen Recorder is a simple online recorder that is also available as a downloadable app. For advanced screen recording options, Apowersoft has the Screen Recorder Pro.
The Apowersoft Free Screen Recording app may be simple, but it ain't your average screen recorder. With this application, you can record videos with ultra ease, without a durational limit, and with options to customize the recording window.
Audio-video recording, webcam recording, and real-time screencast editing are possible with this app. You can further annotate your recordings, export them in multiple formats, store them on your very own RecCloud, and save them on your computer's local drive too.
---
OBS Studio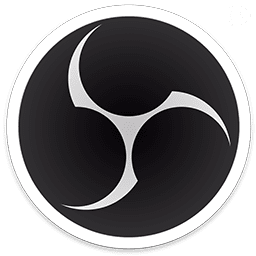 OBS Studio is another super familiar screen recording software. It is a free, open-source recorder that features screen/video recording and live streaming. In fact, this one's a favorite option among gamers, especially.
OBS or Open Broadcast Software Studio is a terrific streaming software that offers a spectrum of advanced features and facilities. If you're using this option just to record screens, then, you're in for a high-performance treat!
This software enables unlimited and real-time HD screen recording. Other features include screen sharing and instant streaming. You can also configure your own hotkeys for faster and easier recording. OBS empowers collaborative creativity with its powerful API, plugin integrations, and in-built plugins.
---
Loom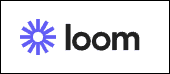 Loom joins the gang of the most favorite screen recorders. It's kind of a big shot, here, as it is used by some of the top companies in different genres. In fact, Loom deems itself as the best screen recorder.
Loom has a free plan and 2 paid plans. The free plan works out great for individual users. It allows a maximum of 50 lite creators who can create a max of 25 videos per user with a 5 minute limit per video.
All plans permit screen and cam bubble recording. However, the video quality would vary for each plan. The free plan records only 720 pixels, while the business and enterprise plans record at a 4k HD video quality. Other features are instant video editing, GIF Thumbnails, creator-only viewing, restricted access, and libraries.
Both paid plans – business and enterprise grant unlimited creators to create unlimited videos for unlimited durations and take unlimited screenshots. The business plan also includes 50 (free) lite creators. Some additional paid features are custom dimensions, a DND mode, drawing tools, custom video thumbnails, and password protections for videos. All plans allow external integrations like Slack, Notion, GitHub, and Jira.
The business plan is available with a free 14-day trial, after which, you will be charged $8 per month. The enterprise plan will require you to contact Loom sales.
---
FlashBack Express

Although FlashBack Express is a freemium product, it provides excellent features in its free version. FlashBack Express is a free screen recording software and FlashBack Pro; the paid version is a screen recording and editing software.
With the free plan, you can record your screen and carry out webcam recording with no time limit. You can also include commentaries and store your recording in MP4, WMV, and AVI Formats. All recordings are watermark-free.
FlashBack Pro offers all FlashBack Express features with added facilities like a full-fledged editing toolkit, video effects, video scheduling, and the option to add images, sound, and text to your recording. In the paid plan, you can save your recording in any format.
This plan works on the basis of a single license. Permit for a single PC costs about $49 and the discounted price for 2 PCs is $74 (drop from $99). You can purchase a license for a maximum of 6 PCs. Anything between 6 and 20 will require a store visit, and anything above that, a sales call with FlashBack.
---
LiteCam HD

LiteCam is a great HD screen recording software. It offers four recording products for separate purposes. All products have a free and a paid product version.
LiteCam HD is one of the products. The free version has a recording limit of 10 minutes and the watermark disadvantage. The paid version allows ownership and unlimited recording but, only after purchasing a license.
LiteCam HD records your screen and other videos with an HD resolution of 1080 pixels, at 30 frames per second at the most. Since the software is equipped with RSCC (RSupport Screen Capture Codec), all videos can instantaneously be compressed without any loss. Scheduling recordings, audio extractions from recordings, drawing on recordings, mouse cursor effects, and sharing videos are other features.
---
Screencast-O-Matic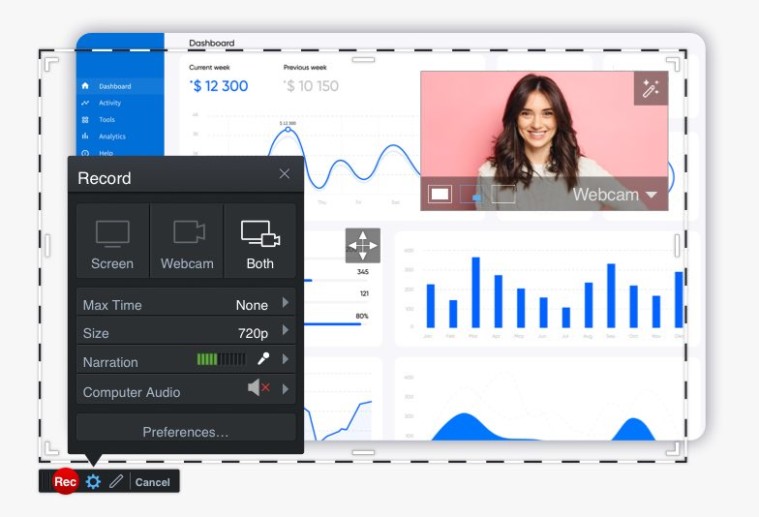 Screencast-O-Matic is a freemium screen recording software. The best part about this product is its affordability. Even the paid versions are a breath of fresh air. The Deluxe package is $1.65/month and the Premier package is $4/ month.
Quick, instant, and easy screen recording is what Screencast-O-Matic is all about. You can add audio (narration), captions, or music to your screen/webcam recordings from your microphone. You can further record unlimited videos with each video limited only to 15 minutes. All videos can immediately be edited with the trim tool.
Sharing videos/recordings with a link, code, or onto your Screencast-O-Matic account, YouTube, Google Drive, Microsoft Teams, Google Classroom, Twitter, Canvas, etc., is easy peasy too. These are just the free features. With the upgraded version, advanced tools such as drawing on recordings, script tool, screenshot tool, automated captions, and a bigger music library will be at your disposal.
---
Tiny Take

If you're looking for personal screen recording software that gives you the best of basic for free, Tiny Take is a great option. The platform does offer paid options with better features too.
With Tiny Take's Basic plan, you can screen record for a limit of 5 minutes, save them in an internal storage space of 2 MB, and have a fully functional online web gallery to yourself.
All of Tiny Take's plans (paid and non) have a custom recording window that can record your computer or webcam screen. Each plan has its own storage space and duration limit for a single video. Videos can effortlessly be annotated and saved locally and on the online gallery. They can also be shared on the web and via e-mail as well.
The Basic plan is the personal plan. The paid plans – Standard, Plus, and Jumbo, are all for commercial use. The recording limit and storage space for each plan are 15 minutes, 20 GB; 30 minutes, 200 GB; and 60 minutes, 1 TB respectively. All paid plans have no ads. Only the latter two plans (Plus and Jumbo) have an integrated YouTube facility.
---
Ezvid Screen Recorder

Ezvid is a completely free screen recorder. It is even regarded as the world's easiest software to record and capture screens on Windows. Besides, this package includes a free video creator and editor as well.
Ezvid Screen Recorder enables quick and smooth screen recording that also allows drawing on the screen. A FaceCam and a Voice Synthesizer are in-built facilities with the product. You can also control the speed of your recordings/videos, utilize the free music library to add extra effects, and edit videos for free. Apart from this, Ezvid provides a slideshow creator and an overall speedy recording and editing experience.
---
VideoProc

VideoProc is an extensive screen recording and video editing software. Apart from screen recording, you can also edit, convert, compress, and process videos from various sources.
VideoProc is currently the world's fastest video processor and compressor. It is the only video processing software with full GPU acceleration. The software is equipped with a level-3 GPU.
VideoProc's screen recorder allows 3 recording modes – screen, webcam, and picture-in-picture recording. You can also record green screen videos with a chroma key and directly change the background on the live recording screen without further processing. Other tools include voiceover, cropping, drawing, text highlighting, and adding texts, images, arrows, and outlines.
Video editing with VideoProc is a professional affair. You can stabilize shaky videos, fix fisheye lens distortion, cancel noise, convert videos to GIFs, add your own watermark, enhance your videos, crop videos, and change their speed. There are tons of other features on VideoProc – mostly to do with video editing, conversion, and compression.
---
Screen recording is a multi-purpose technology. It's super beneficial to a vast variety of users and professions. The hybrid situation of the world today calls for advanced ways to keep up with the change, and screen recording is a fantastic contribution. We hope you found the best screen recording software to aid your virtual situation and better your communication channels on your Windows 11 PC.