Block Windows 10 KB4524244 update if it's failing to install on your HP and Macbook devices with Error 0x800f0922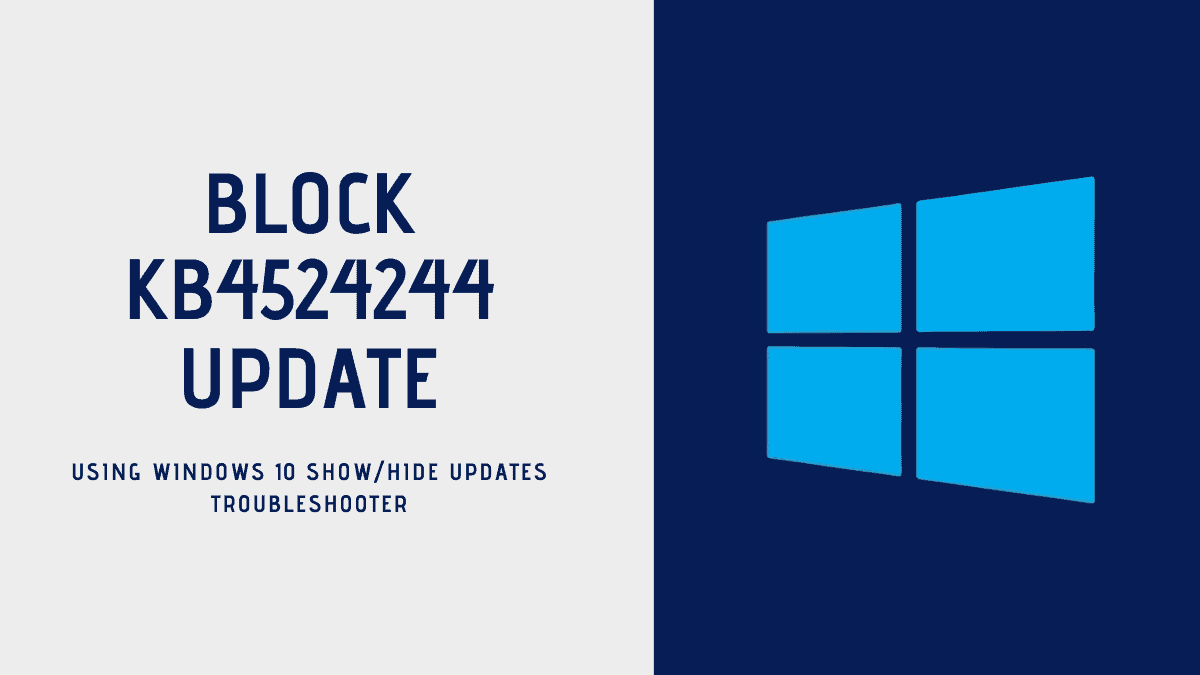 The most recent security update for Windows 10, which claims to patch a security vulnerability on UEFI-enabled computers using third-party UEFI boot managers, appears to be failing to install on most HP machines with AMD processors and Macbooks running Windows 10 with Apple Bootcamp.
Multiple users over at the Microsoft community forums have reported issues with the installation of KB4524244 update on their HP and Macbook devices. While it may be possible to fix the installation failure on HP machines by turning off HP Sure Start in BIOS, but we'd recommend otherwise and suggest you block the KB4524244 update on your system until it's fixed by Microsoft, or HP, or Apple, or whatever third-party boot manager your Windows 10 computer uses.
How to Hide / Block KB4524244 Update in Windows 10
Download the Windows 10 "Show or hide updates" troubleshooter tool by Microsoft from the link below.
Double-click/run the wushowhide.diagcab file on your computer. It'll open a Windows 10 troubleshooter window to show or hide updates from appearing in Windows 10 updates section. Click the Next button.
The tool will then look for available updates, and then give you the option to hide or show hidden updates. Click on the Hide updates option.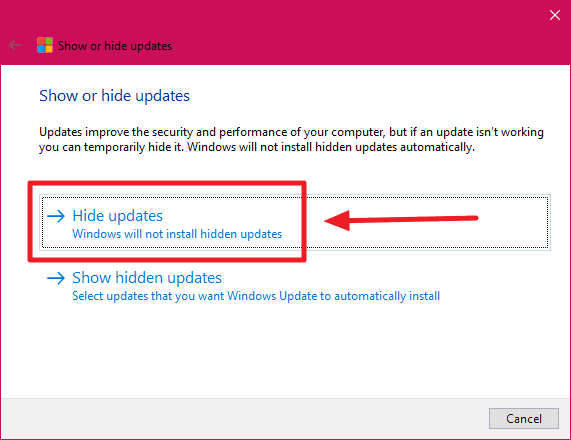 On the next screen, tick the checkbox for the KB4524244 update from the list of updates available to install on your system.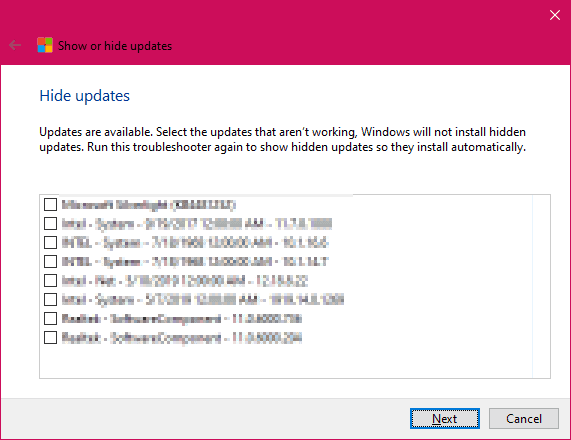 After selecting the KB4524244 update, click the Next button to proceed. The troubleshooter will then try to resolve the problem by blocking the update on your system. If it succeeds, you should see the following screen.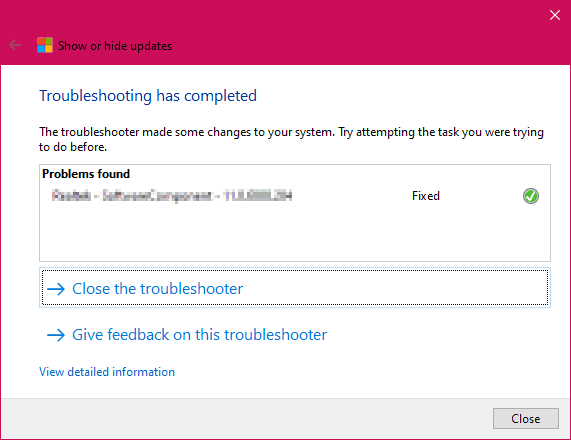 Click Close the troubleshooter button to close it after blocking the update.
To verify the KB4524244 update has been blocked on your computer, go to Settings » Update & Security » and click the Check for updates button. The KB4524244 update should not appear as available to install anymore.
---
🍻 Cheers!