FIX: Google Meet Microphone Not Working Problem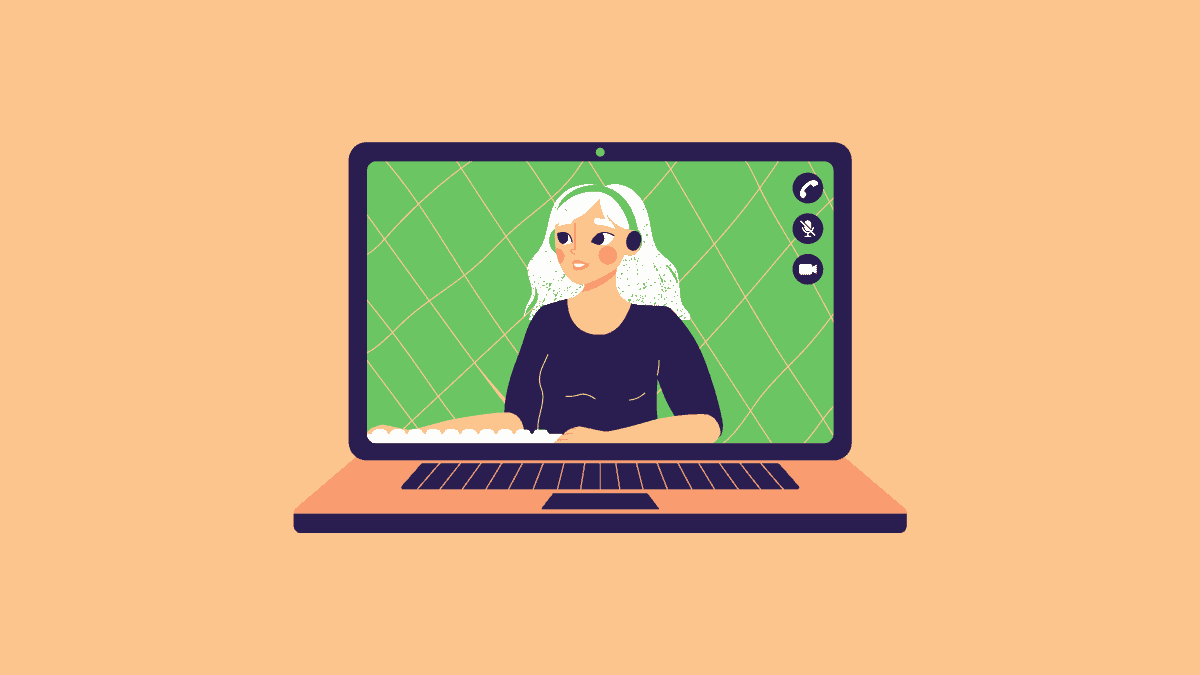 Google Meet is the video conferencing software from Google that only used to be for business meetings once upon a time. Only users with a G Suite Enterprise or G Suite Enterprise for Education account could host meetings on the platform. Now, anyone with a Google account can hold meetings on Google Meet – something that has made life easier for everyone during this global crisis.
Google Meet is a great place to have video meetings. Even without a paid account, you can have meetings with up to 100 participants and no time limit. But not everything is rainbows and sunshine all the time with Google Meet. A lot of users have experienced problems with their microphones in meetings.
Now – there could be a perfectly innocent explanation for why your microphone isn't working, or it could be because of a problem that has also been haunting countless other users. So let's sally forth and find a fix for your problem.
Google Meet does not have access to the Microphone
Let's start with the most perfectly innocent reason of the bunch. Your microphone could simply not be working because Google Meet does not have the necessary permission to access it. Generally, your browser asks for permission to access your microphone, but if you ever blocked the permission for it, it would keep the microphone blocked, until you decide to change it. So, you're going to have to change that.
Go to meet.google.com and click on the 'Padlock' icon on the left side of the Address Bar.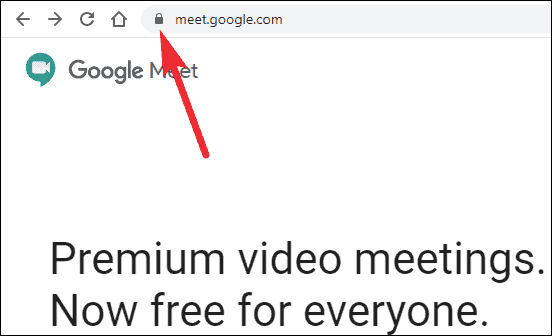 A menu will open. Go to the option for 'Microphone' and make sure that the permission status next to it is 'Allow', and not 'Block'. If it is 'Block', well, you found the culprit behind all your woes. Click on the drop-down menu and change it to 'Allow' and reload the page to apply changes.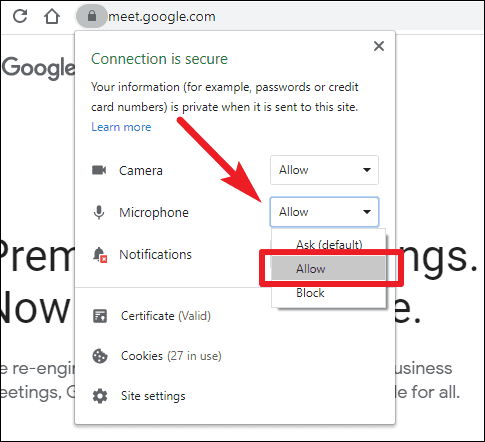 If the setting was already on 'Allow', you could try a quick reset by changing it to 'Block', reload the page to apply settings, and then change it back to 'Allow' again. And check whether this solved your problem before moving on to other fixes on the list.
---
To perform a quick check of whether your microphone is working on Google Meet, click on the 'Settings' icon.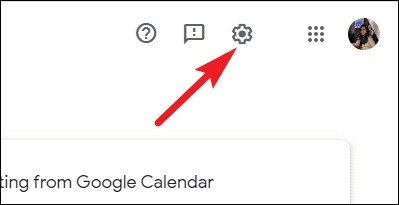 A dialog box will open. See that the correct microphone is selected and try speaking something. When the microphone is working, the three dots next to the microphone will change into lines to show that it detects sound.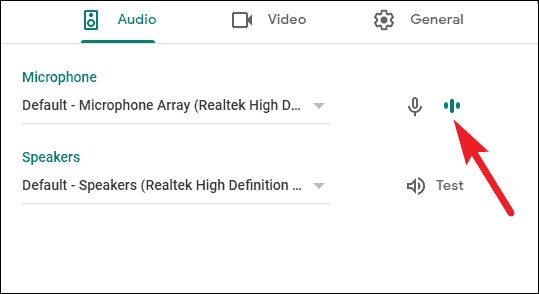 ---
Apps don't have access to the Microphone
Now Google Meet has permission to access your microphone, but the problem could be that your browser doesn't. And it falls higher up in the hierarchy. So you need to make sure that it does.
Go to the Windows 'Settings' either by using the keyboard shortcut Windows logo key + i or from the Start Menu. Then, go to 'Privacy' settings.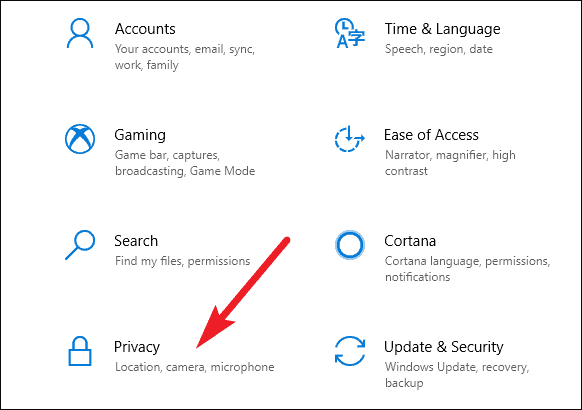 Scroll down in the navigation menu on the left and choose 'Microphone' from the App Permissions section.
First, make sure that under 'Allow access for the microphone on this device', the message 'Microphone access for this device is on' is being displayed. If not, click on the 'Change' button.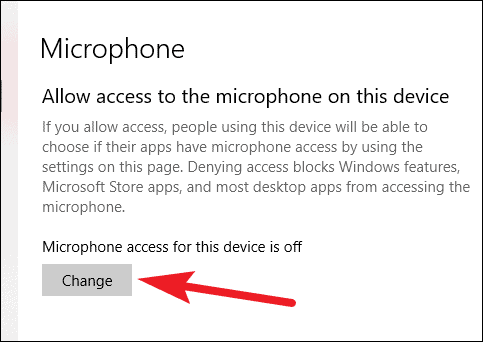 Then, turn on the toggle for 'Microphone access for this device' to 'On'.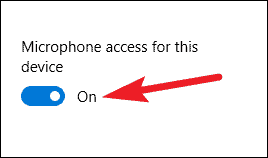 Now, make sure that the toggle for 'Allow Apps to access your Microphone' is also on. If it isn't, click on it to turn it on.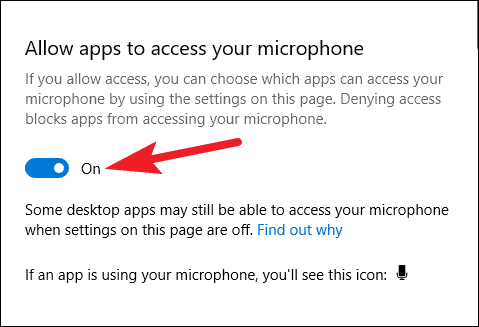 If any of these options were off, your microphone will now start working in Google Meet. Otherwise, continue down this road, I mean, list.
---
Your Mic is Muted by Your System Settings
You've checked that everything else is in order, and yet your microphone won't work on Google Meet. This issue right here has baffled many users. Your microphone displays an error on Google Meet, and upon further probing, it reveals the issue as "Your mic has been muted by your system settings – Go to your computer's settings to unmute your mic and adjust its levels."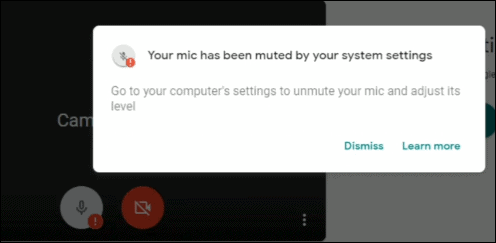 There's no way of "unmuting" your microphone when this happens as it's not really on mute, and this appears to be some sort of a bug. What you can do is reset your microphone to make it work again.
Go to the 'Sound' icon on the Windows taskbar and right-click on it. Then, select 'Sound settings' from the context menu.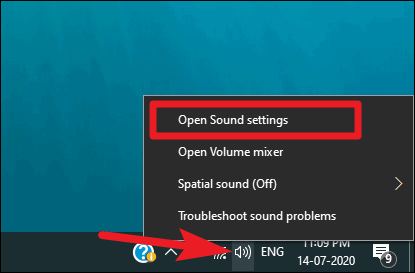 You can also open the 'Settings' from the Start menu, then go to 'System' settings.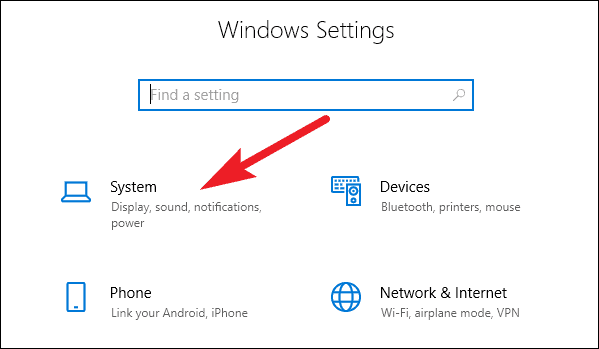 From the navigation menu on right, select 'Sound'.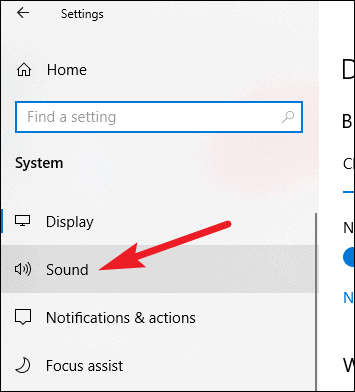 Once the sound settings are open, scroll down to find 'Advanced Sound options' and click on 'App volume and device preferences'.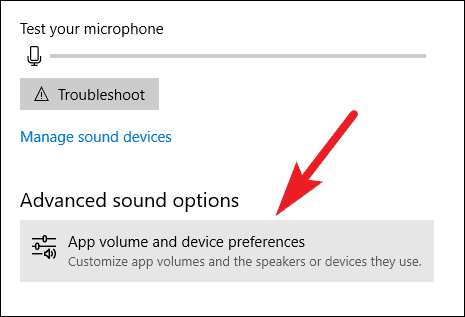 In the App volume and device preferences, scroll down and click on the 'Reset' button to reset the microphone to Microsoft recommended defaults.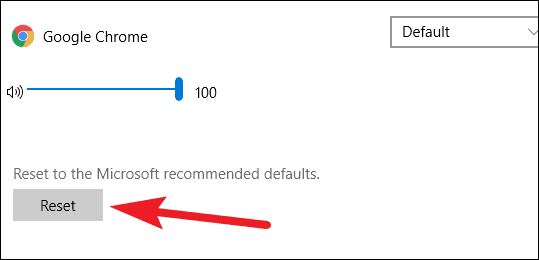 Now, go back to Google Meet and reload the site. The microphone should start working again.
---
Run the Troubleshooter
If nothing else worked, there's one last thing you can try. Go to the Sound settings again, and in input devices, click on the 'Troubleshoot' button under 'Test your Microphone' to run the troubleshooter.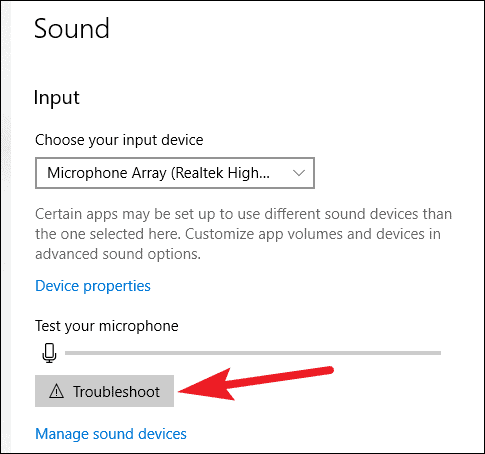 Windows will start troubleshooting the device. Follow the instructions on the dialog box to complete it. If there's a problem and Windows detects it, it'll show it to you along with possible fixes.
---
If none of the above work for you, the problem could be something beyond the realm of your scope, and you might have to visit a store to get it checked. But for most of the cases, one of the above fixes should work for you.