How to Access iCloud Photos on PC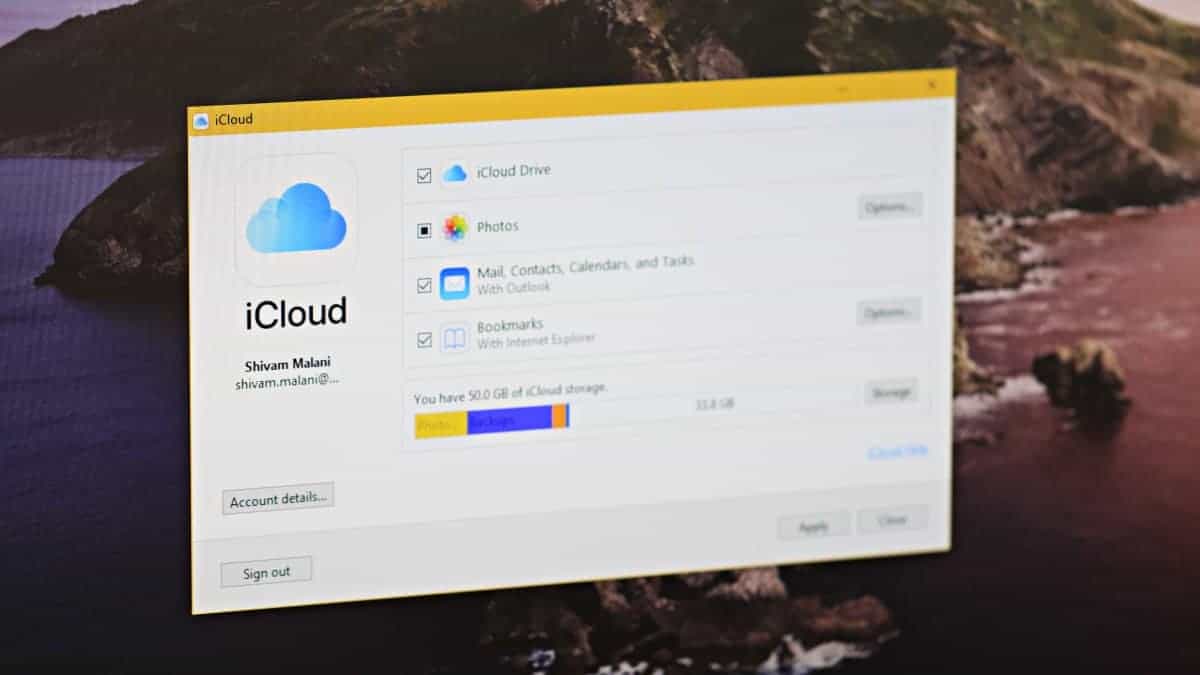 Apple has a walled garden around all of its services, but not iCloud. It's one Apple product that you can access from any device, even with a web browser.
While iCloud is built-in on iPhone and Mac, for Windows PCs you can install the iCloud app on the PC, or simply log into the iCloud.com to access data stored on your iCloud account.
How to sync iCloud photos on PC for offline access
The iCloud app for Windows syncs the iCloud Photos library on your PC the same way it does on iPhone and Mac devices. You can even set a two-way sync to iCloud Photos library so photos on your PC are uploaded to iCloud automatically.
Syncing your iCloud photos library to your PC also means you can access iCloud photos on the PC even when you're offline.
To get started, download the iCloud Windows client from the download link below and install it on your PC.
→ Download iCloud app for Windows
Be sure to restart your PC after installing the software to let the sync agent work properly on the system.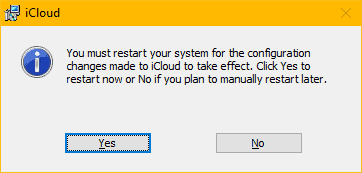 After restarting, launch the iCloud app on your PC. If the iCloud app icon is not available on the Desktop, open Start menu » search for iCloud and open it from there.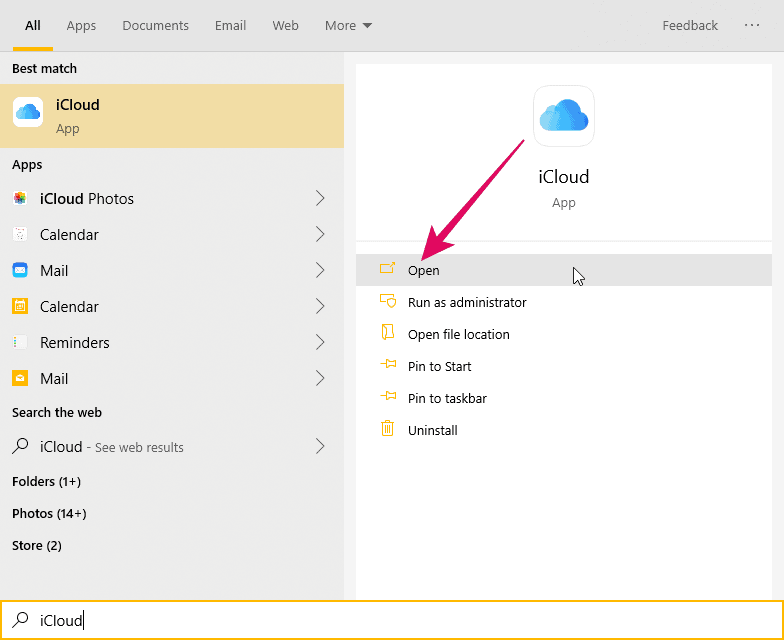 Sign with your Apple ID and password. Be sure to use the same Apple ID that you use on your iPhone or Mac to sync photos to your iCloud photos library.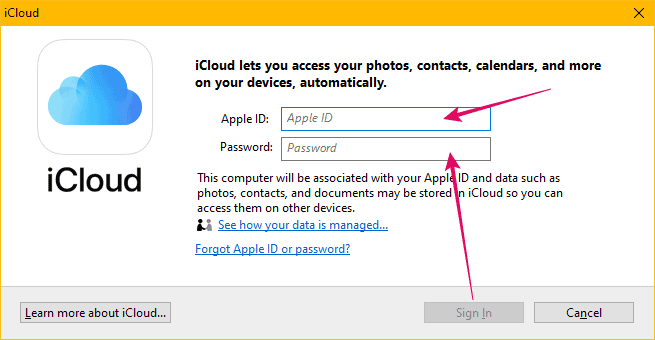 After signing in, you'll see a minimal menu for iCloud sync options. We want to configure the sync options for iCloud Photos library so click on the "Options" button next to Photos in the iCloud window.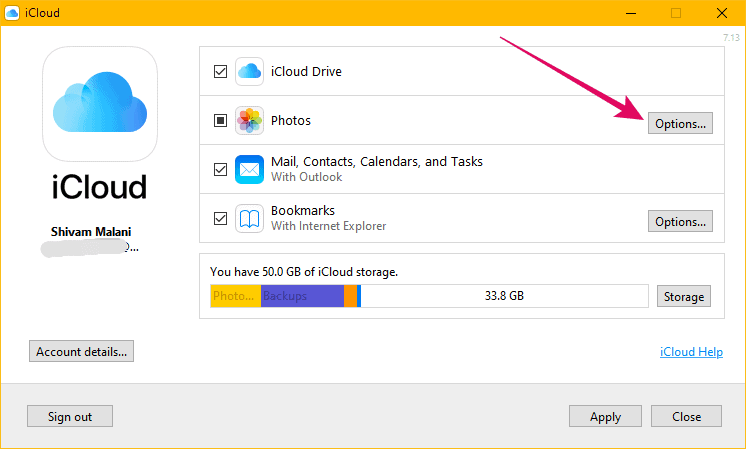 On the next screen, make sure the the checkbox for "Download new photos and videos to my PC" option checked and enabled. The default directory for downloading iCloud photos on PC is set to "Pictures » iCloud Photos" but you can set it to any other directory on your PC. Click the "Change" button next to the "Download new photos…" option to change the directory for iCloud photos.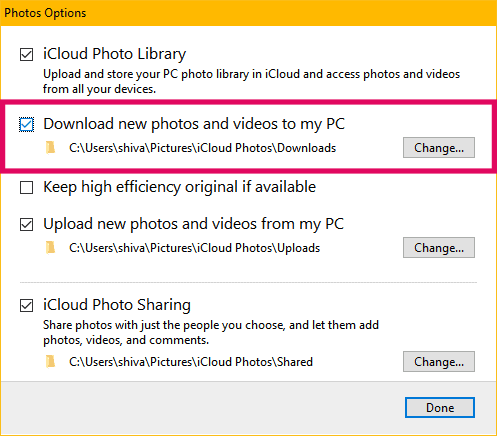 Once everything is set, hit the "Done" button on the "Photos Options" screen and then hit "Apply" main screen of the app.

That's it. iCloud will now sync your iCloud Photos Library to your PC. Once the sync is complete, you'll have offline access to your iCloud photos from your PC.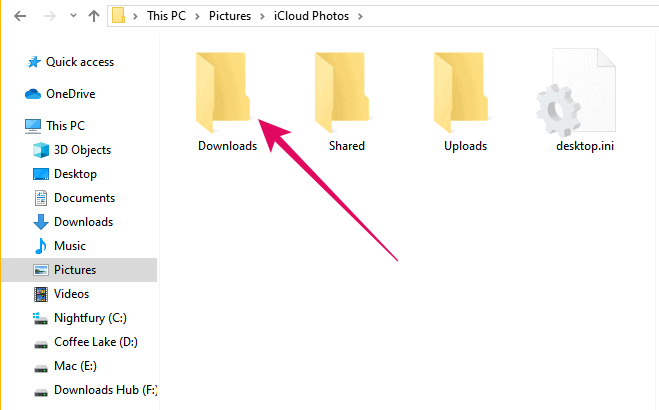 ---
How to access iCloud Photos online from Chrome, Firefox, Internet Explorer, etc.
You can access iCloud Photos on your PC directly within a web browser like Chrome, Firefox, IE, etc. by logging into iCloud.com. It's as simple as it sounds. No need to install any software on your PC.
iCloud web app lets users access all data (including photos and videos) from any modern web browser. It even let's you download and manage photos on your iPhone directly from the web as long as your iPhone is syncing photos to your iCloud account.
To access iCloud web app, open the www.icloud.com in a web browser (like Chrome) on your PC and sign in with your Apple ID. Be sure to sue the same Apple ID that you use on your iPhone or Mac to sync photos to iCloud.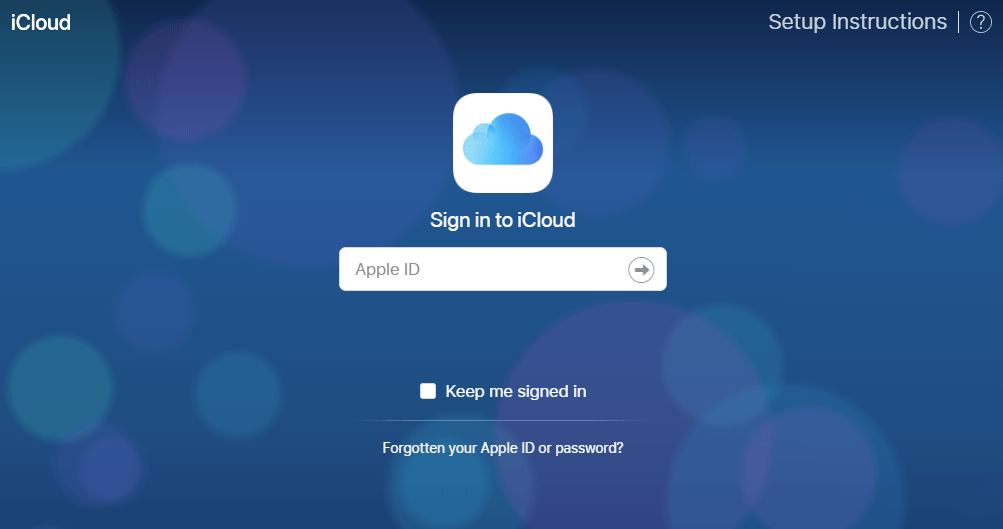 After signing into iCloud web, click the "Photos" icon to access your iCloud Photos library.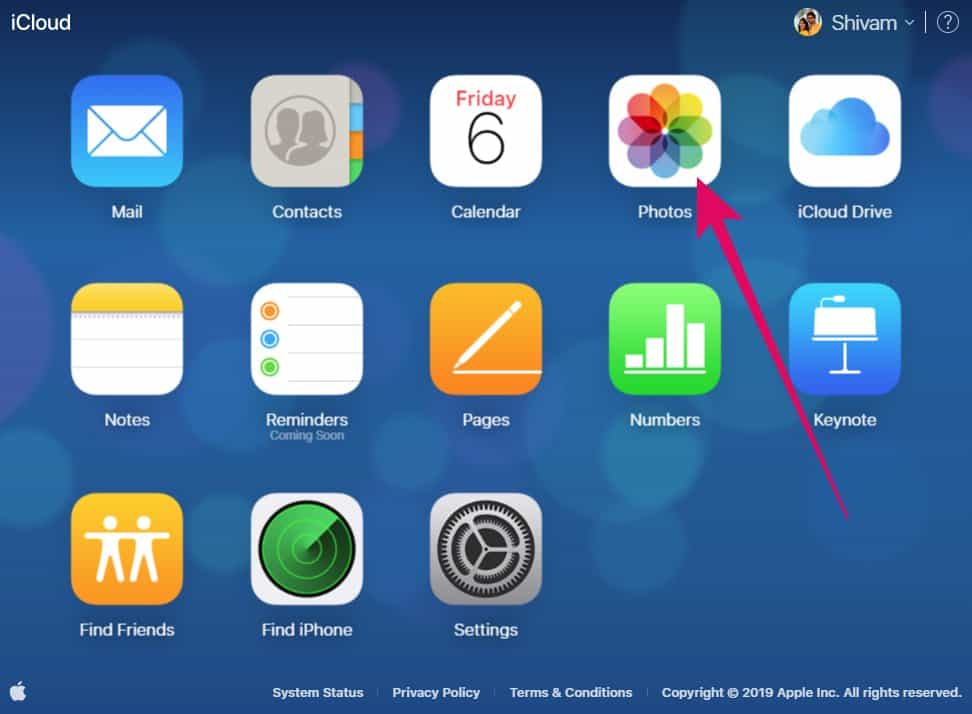 All photos, videos and albums from your iPhone can be accessed from the iCloud web app. You can download a single photo or multiple photos from the iCloud Photos library.
Click on a photo to select it. If you wish to select multiple photos, hold the "Ctrl" key and click each photo that you wish to select. After selecting the photos, click the "Download icon" at the top bar.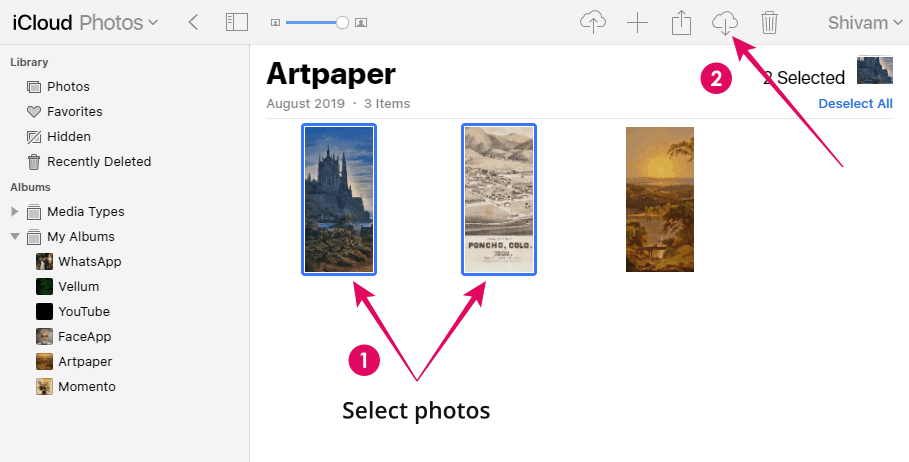 If you selected multiple photos, a zip file containing all photos will be downloaded on your PC. A single photo will be downloaded in the JPG format directly.
---
That's all we know about accessing iCloud on a PC. We hope this guide serves you well.
🍻 Cheers!