How to adjust Background Blur on iPhone XS and iPhone XR after taking a picture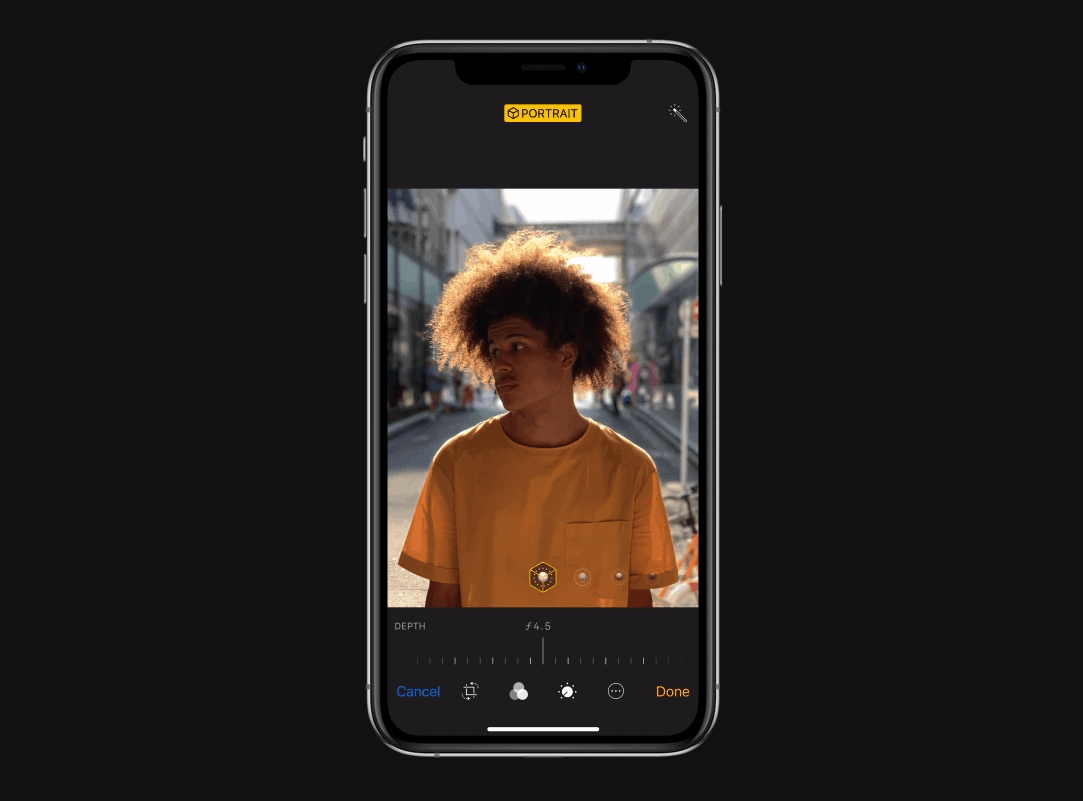 The iPhone XS, XS Max, and iPhone XR now let you adjust the background blur on your portrait mode photos even after taking a shot. This is a not a first on a smartphone, but the implementation is definitely better than any Android phone out there.
The background blur is changed by adjusting the Depth of field in a photo that is taken through the device' portrait mode camera.
Using Depth of field controls on iPhone XS, XS Max and iPhone XR
You can adjust the Depth of field (DoF) on your portrait photos from f/1.4 to all the way up to f/16. Remember, the lower the DoF, the more background blur you get in your portrait photos. Below is how you can do it on your iPhone XS, XS max and iPhone XR.

Take a picture in Portrait Mode

Open the Camera app on your iPhone, tap Portrait, and take a picture of someone.


Tap on the preview to open the picture you took

Right after taking a portrait shot, tap on the image preview on bottom-right corner to open it.


Tap Edit and adjust background blur

Tap Edit to open the image editor. You'll see a slider for changing the Depth of field. Slide it to the leftmost side to set DoF to f/1.4 (best blur), and to the rightmost, to set it to f/16 (no blur).
Cheers!