🔊
In Short.
To change the Watch Face on your Apple Watch running on watchOS 10, touch & hold on the main screen followed by either a swipe or scroll to choose a different Watch Face. While some users might lament the loss of the previous edge-to-edge swipe feature, it's crucial to adapt to these changes and appreciate the advanced features offered by watchOS 10.
WatchOS 10 has rolled onto the scene, and guess what? It's turned the Apple Watch game upside down. You're in for many adjustments, which will initially cause a lot of confusion. Everyone's talking about how widgets have swooped in and replaced our good ol' Control Center.
Now, if you swipe up on the screen wanting to get to the Control Center, widgets pop up. And the Control Center? It's taken a little trip to the side button.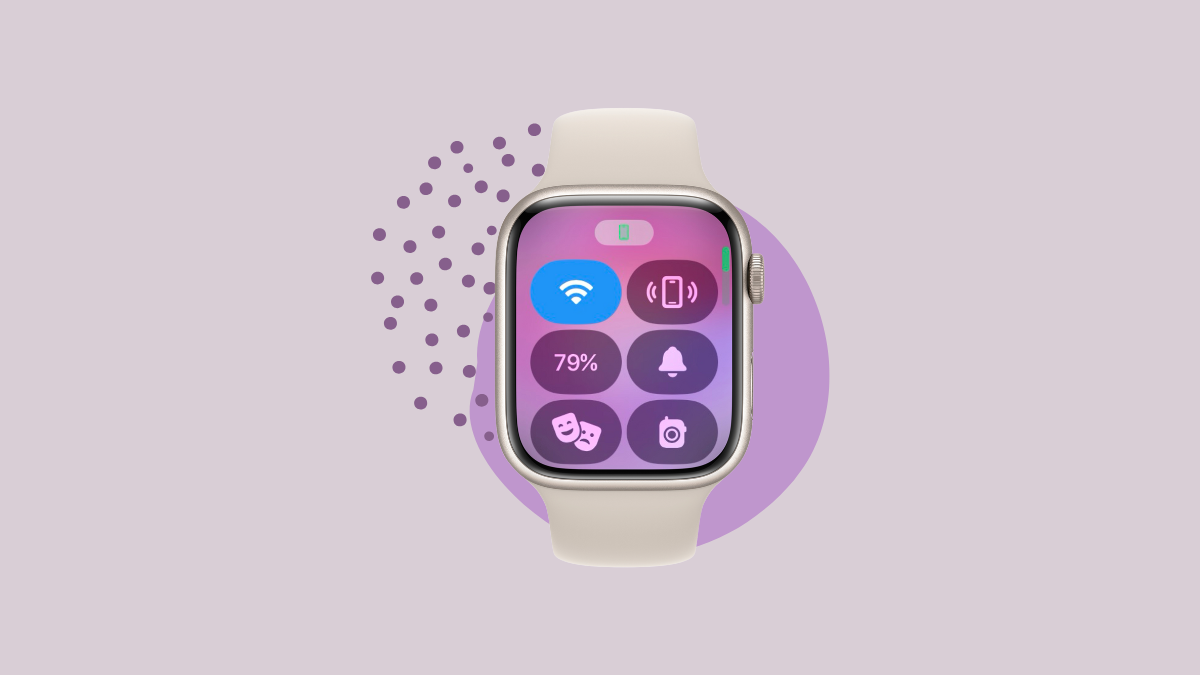 But hold onto your hats because you're in for another major change. You can't just swipe left or right to change the Watch Face anymore. Yep, you heard it right; those days are history! While the change with the Control Center is a welcome one, I'm just not sure about this one. It seems to serve no purpose. But here we are anyway. And how do you go about changing your Watch Face in watchOS 10?
You hop into your time machine and travel to the past. Yep. The ability to change the Watch Face has been switched back to the 'long-press and swipe/ scroll' mechanism.
Changing the Watch Face
Wake the Apple Watch (if it needs to be woken) and long-press the current Watch Face.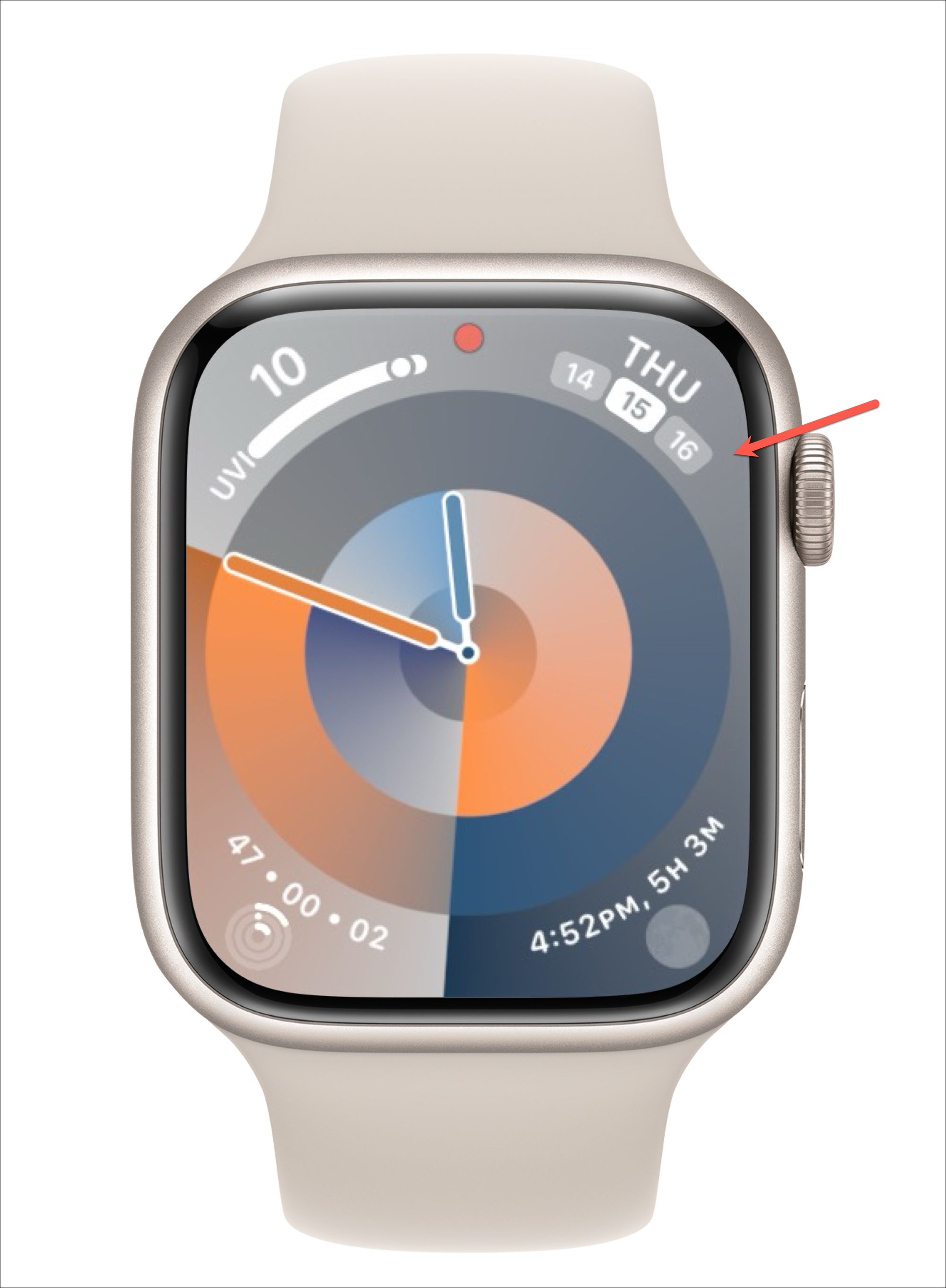 The editing screen will open. Either swipe left or right to switch between the Watch Faces or scroll the Digital Crown up (to move right) and down (to move left).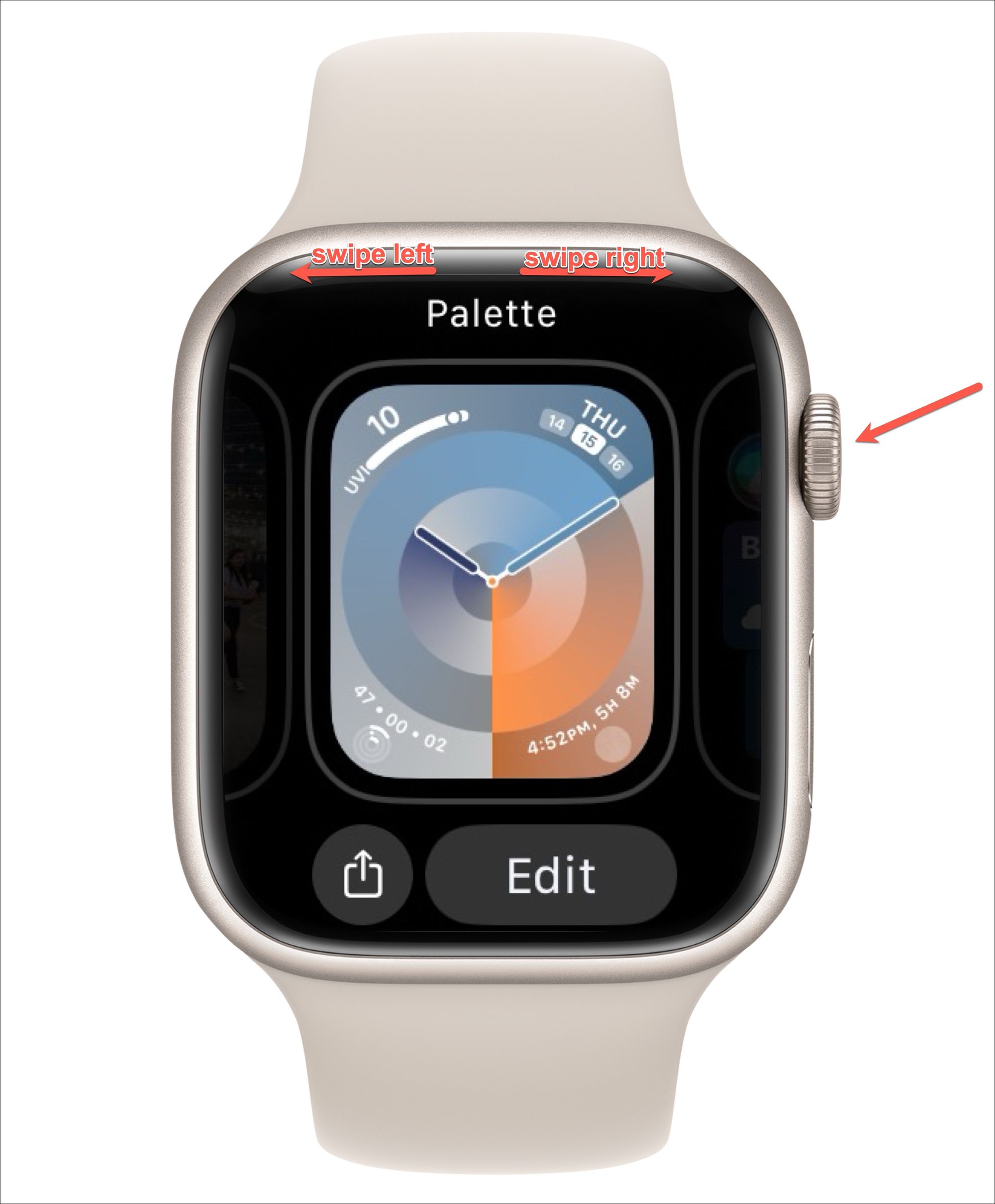 Then, once you've found your desired face, tap it to return to it, and the new Watch Face will grace your Apple Watch screens.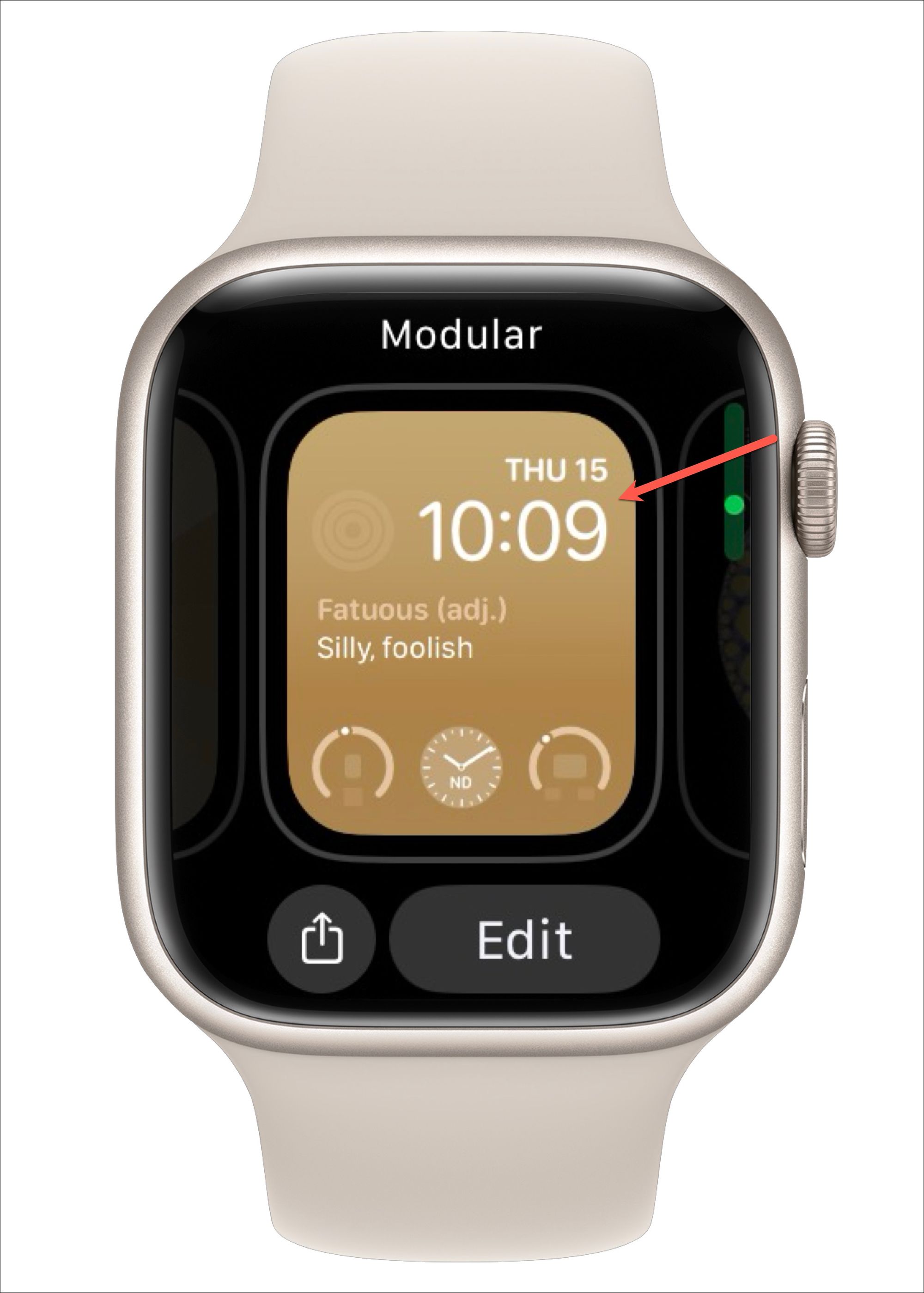 Note: This functionality has been tested on watchOS 10 developer beta 1. Now, we can't say for sure if the change is intentional or simply a bug, as those are to be expected in abundance in the initial betas. Hopefully, it's the latter; firstly, there's no mention of the change anywhere on the Apple website, and secondly, it serves no apparent purpose (in my opinion). It's not like edge-to-edge swipe functionality has been allotted to some other feature.
Although the swipe/ scroll method is quicker when you need to get to a Watch Face that's a few swipes away, the edge-to-edge functionality could have been left intact. The tandem of both was a perfect combination in watchOS 9.
---
Whether it's a bug or an intentional change, the fact of the matter is that this is the way things are for now. The more intuitive edge-to-edge swipe has been bid goodbye, and you must adjust to the extra step it now takes to change your Watch Face and stop trying to swipe pointlessly from edge to edge (a reminder for me and anyone else who needs it).