So, you've just shifted to the iPhone 14 (or any of the other models in the lineup), and you're getting the hang of your device. Till now, whenever you need to close an app on your iPhone, you've simply swiped up and gone about your day. But that doesn't really close the app. It stays open in the background.
But eventually, you'd need to close or clear the open apps on your iOS device. First, it helps you keep things running faster and smoother. Moreover, if you find that an app has gone unresponsive, force closing is the only tool at your disposal. It instantly kills all processes of the app and when you open the app again, starts it afresh.
Essentially, force closing or clearing the apps is one of the basics that you need to know if you are getting accustomed to the iPhone 14. But when you're new to iOS, you might have trouble figuring it all out. You might also be having trouble with it if you've upgraded from an iPhone with a home button. Getting used to all the basic tasks that the home button aided in can be an adjustment.
Fortunately, it's a rather simple process and all it takes to clear an app is a single swipe gesture.
To kill an app, swipe up from the bottom and pause in the middle to bring up the app switcher.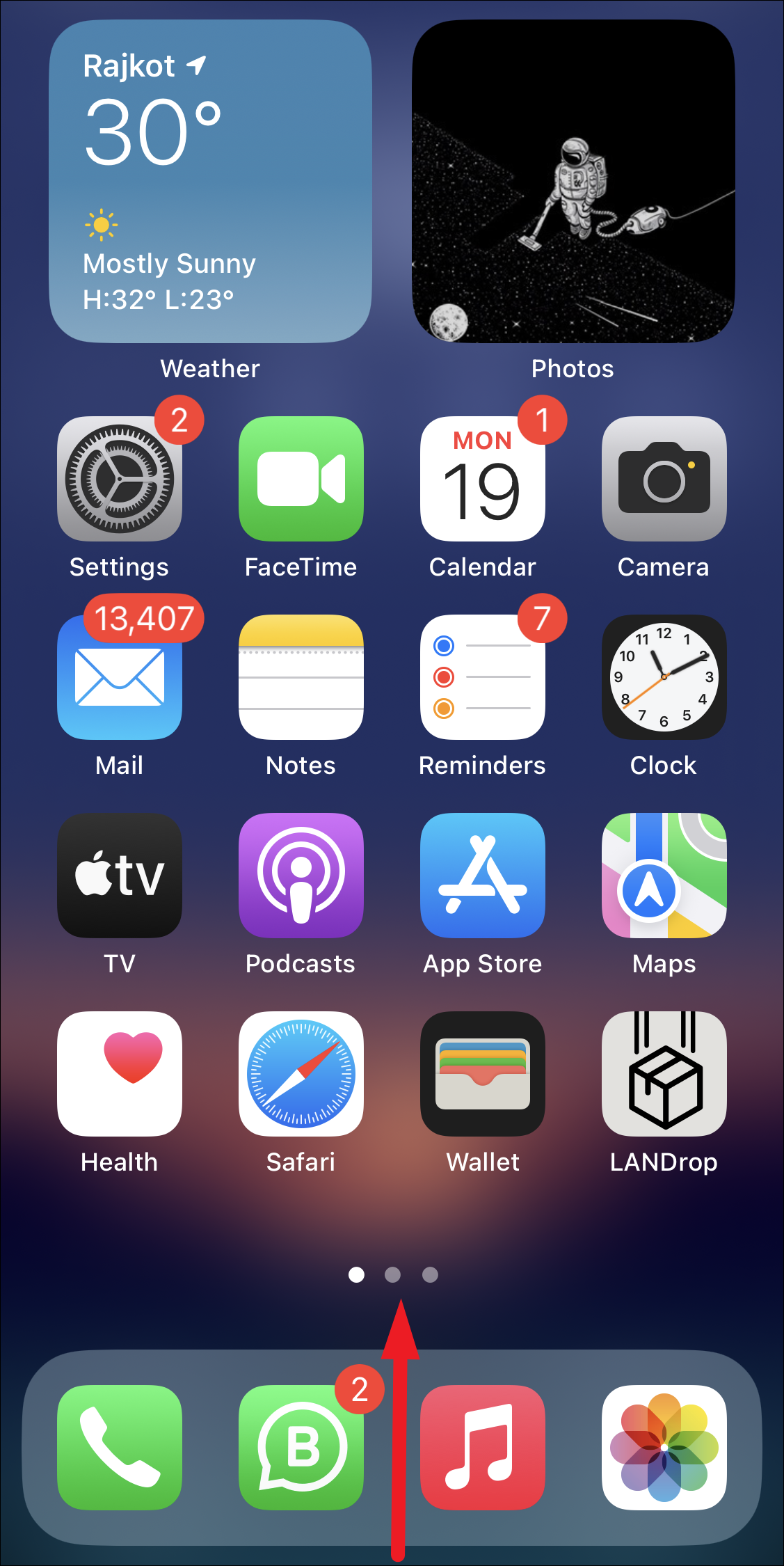 The App Switcher will show the thumbnails for all the open apps on your device. Navigate to the app preview you wish to close by swiping left or right.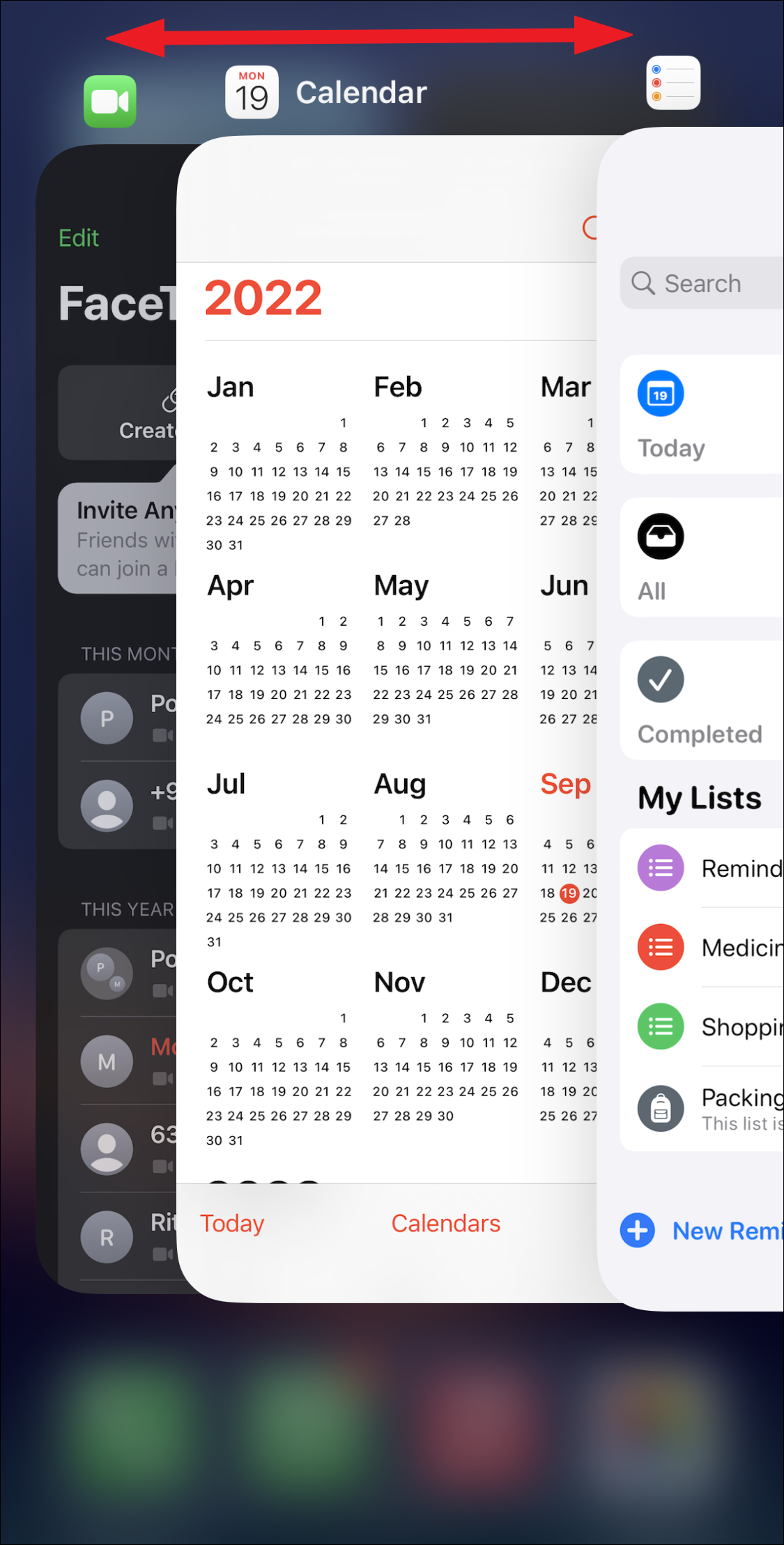 After that, swipe up on the app preview you wish to close and clear.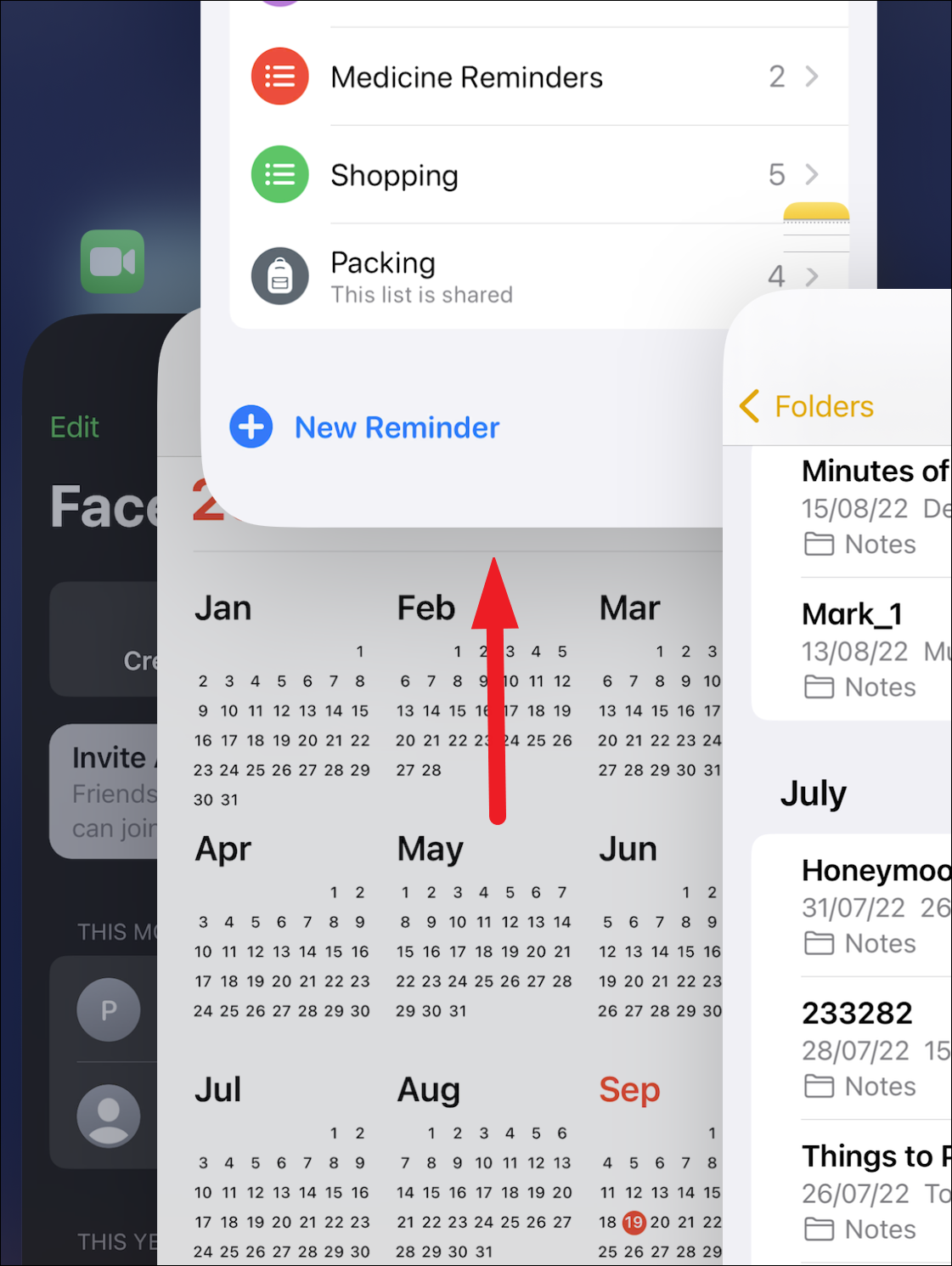 And that's all it takes to close the app. Unfortunately, if you have a lot of apps open on your device, there's no simple button to close them all at once. You'd have to swipe up on all of the apps to close them. But you can use more than one finger to close multiple apps simultaneously. You can use three fingers, which we find the easiest, or even four, which is not so quick as it takes some time to adjust, to close three or four apps simultaneously.
---
Clearing or closing the apps is a very basic but essential task. It helps you keep the RAM free and enables your device to run faster and smoother.