The iPhone 14 lineup is out in the world. And people are finally starting to get their hands on it. All the variants of the iPhone 14, i.e., 14, 14 Plus, 14 Pro, and 14 Pro Max, are now available.
If you're one of the early birds who has the new model in their hands, you need to be equipped with the knowledge on how to force restart your phone. A force restart kills all currently running processes and starts them afresh. Force restarting your iPhone also helps you eradicate bugs and issues that you might be facing.
Force restart might be necessary when your device is in a process deadlock, isn't turning off or the touch screen isn't responding so you can't shut it down normally. Even when your device is not responding, a force restart will help you resolve the issue for you.
Whether you're new to the Apple ecosystem or you're shifting from an iPhone that had a home button, figuring out how to force restart the iPhone can be difficult without help. Don't worry, it's a simple process and we've outlined the steps for you.
Note: These instructions apply to all the models in the iPhone 14 lineup and not specifically to iPhone 14.
To force restart your iPhone 14, quickly press and release the 'Volume Up' button. Then, quickly press and release the 'Volume down' button. Next, press and hold the 'Lock/Side' button. Even when the screen with 'Slide to Power Off' appears, ignore it and keep holding the side button. Once the Apple logo appears on your screen, release the side button. Your iPhone 14 will force restart.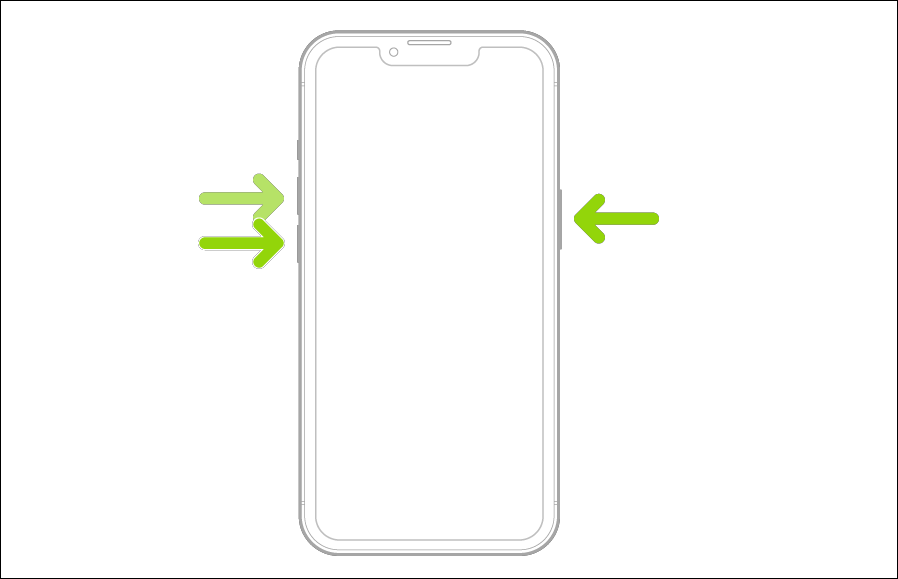 ---
That's it, folks. That's all you need to do to restart your iPhone 14, 14 Plus, 14 Pro, or 14 Pro Max. Force restarting your iPhone is a simple one-step process that can resolve many low-level issues on your iPhone.