Zoom is one of the leading video conferencing solutions these days. Whether you need to connect with your colleagues or friends, Zoom offers unparalleled services for both free and licensed users. You can even schedule meetings in Zoom using several calendars. Even if you are an Outlook user, you can schedule meeting events for your calendar straight from Zoom.
But Zoom does you one better too. If you frequently use Outlook rather than Zoom and feel like having to open different apps is a waste of your time, Zoom has a perfect solution for you. Zoom offers an Outlook Plugin that adds the options to host and schedule Zoom meetings to your Outlook toolbar! And installing it too is a piece of cake.
Go to the Zoom Download Center and click on the download button under the Zoom Plugin for Outlook to get the MSI file.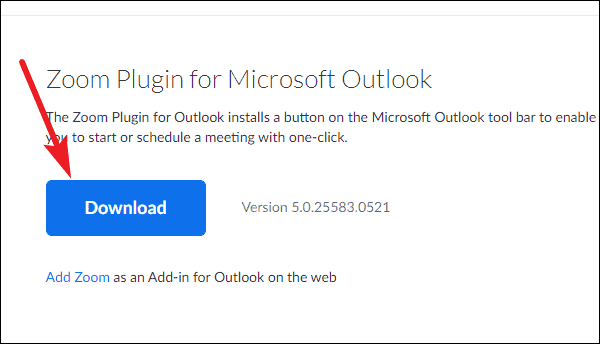 It should take only a few seconds to download. Then run the file and follow the instructions by the install wizard to install the plugin. If your Outlook was running during installation, quit and restart the app.
You will then be able to start an instant meeting in Zoom by clicking the 'Start an Instant Meeting' button or schedule a Zoom meeting using the 'Schedule a Meeting' button on the Outlook toolbar.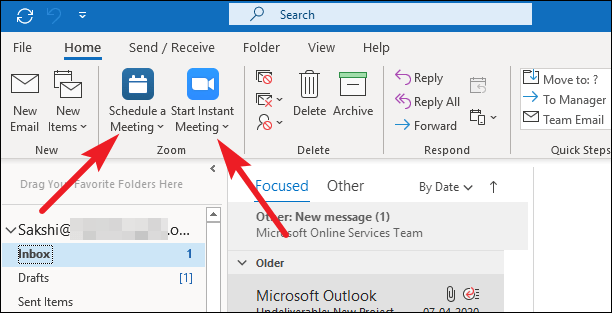 ---
Using the Zoom Plugin for Microsoft Outlook, you can start and schedule Zoom meetings from Outlook with a single click. Just download and install the plugin and within a few seconds, your life will be easier.