When Apple said goodbye to the Home button on their iPhone lineup, users also had to bid goodbye to battery percentage in the status bar. The status bar only gave an idea of the battery and not the exact percentage. Every time you wished to see the percentage, you would have to open the Control Centre. But not anymore. With iOS 16, you can enable the battery percentage on your iPhone.
When the battery percentage is enabled on your device, the current battery percentage will be displayed inside the battery icon on your iPhone. Since iPhone 14 ships with iOS 16, you can enable the battery percentage to see it directly from the battery icon in the status bar. However, by enabling this feature, you lose out on the dynamic battery bar. The dynamic nature only kicks in when the battery is less than 20 percent. Until then, the icon will be filled completely, no matter how low or high the battery is.
Toggle On Battery Percentage from the Settings App
Enabling the battery percentage is a very simple process and only takes a couple of taps from your side.
First, head to the Settings app either from the home screen or the app library of your device.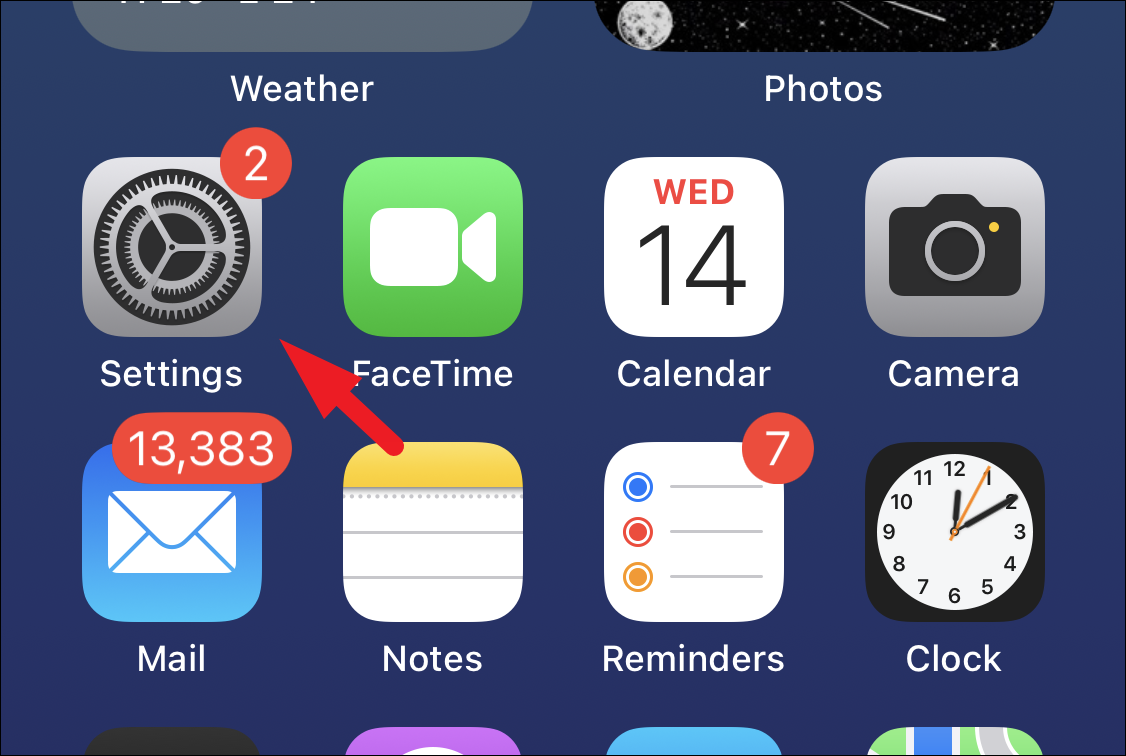 After that, tap on the 'Battery' option from the list to continue.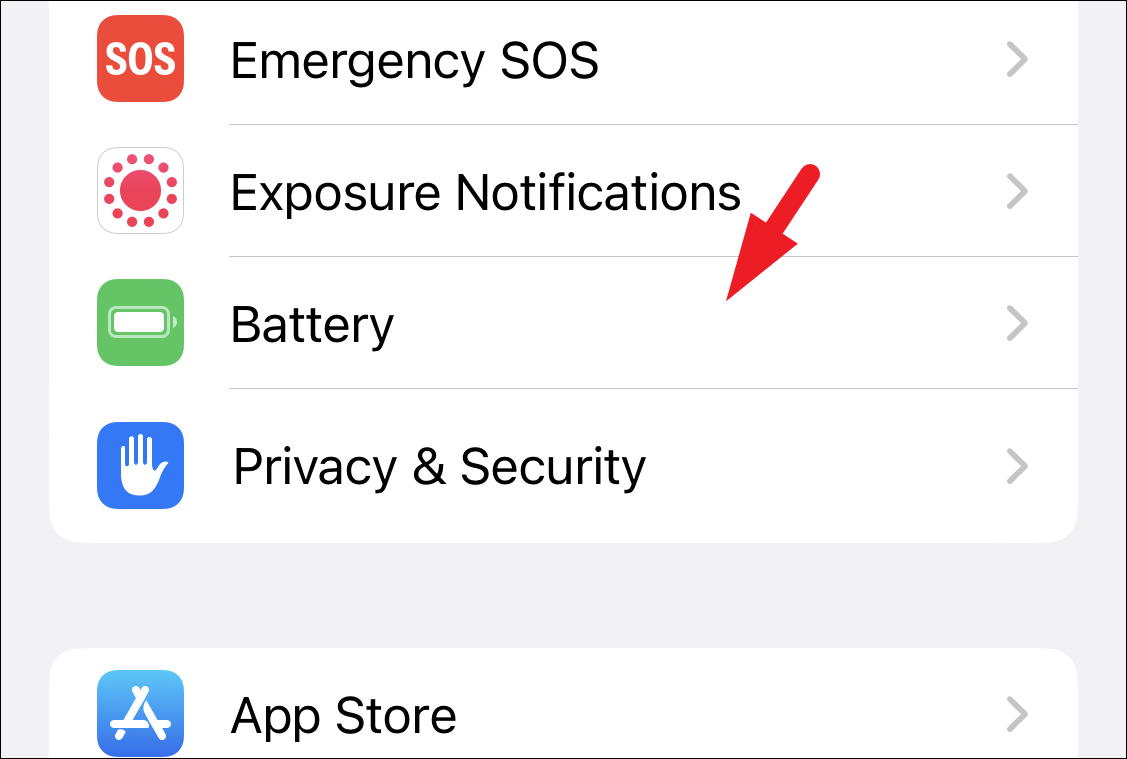 Next, tap on the toggle switch present on the 'Battery percentage' tile to bring it to the 'On' position.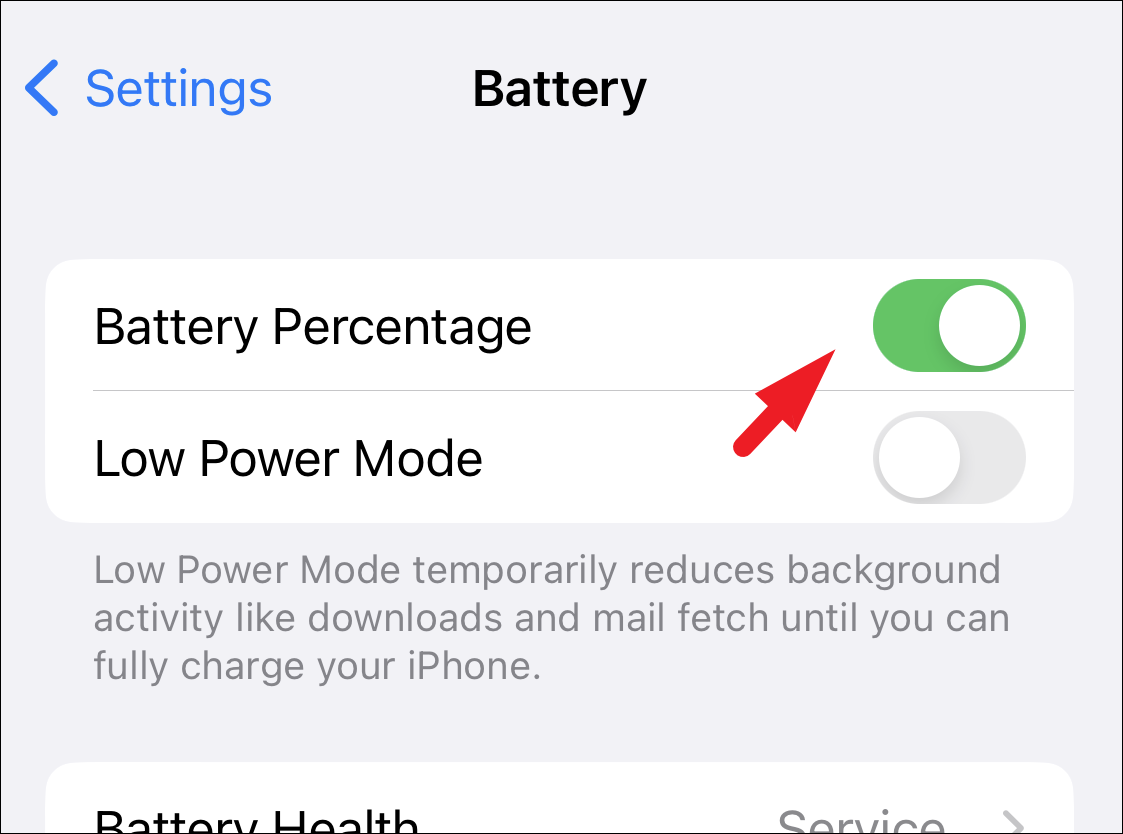 That's it, you have successfully enabled the battery percentage on your iPhone 14. You shall be able to see the current battery percentage right on the screen.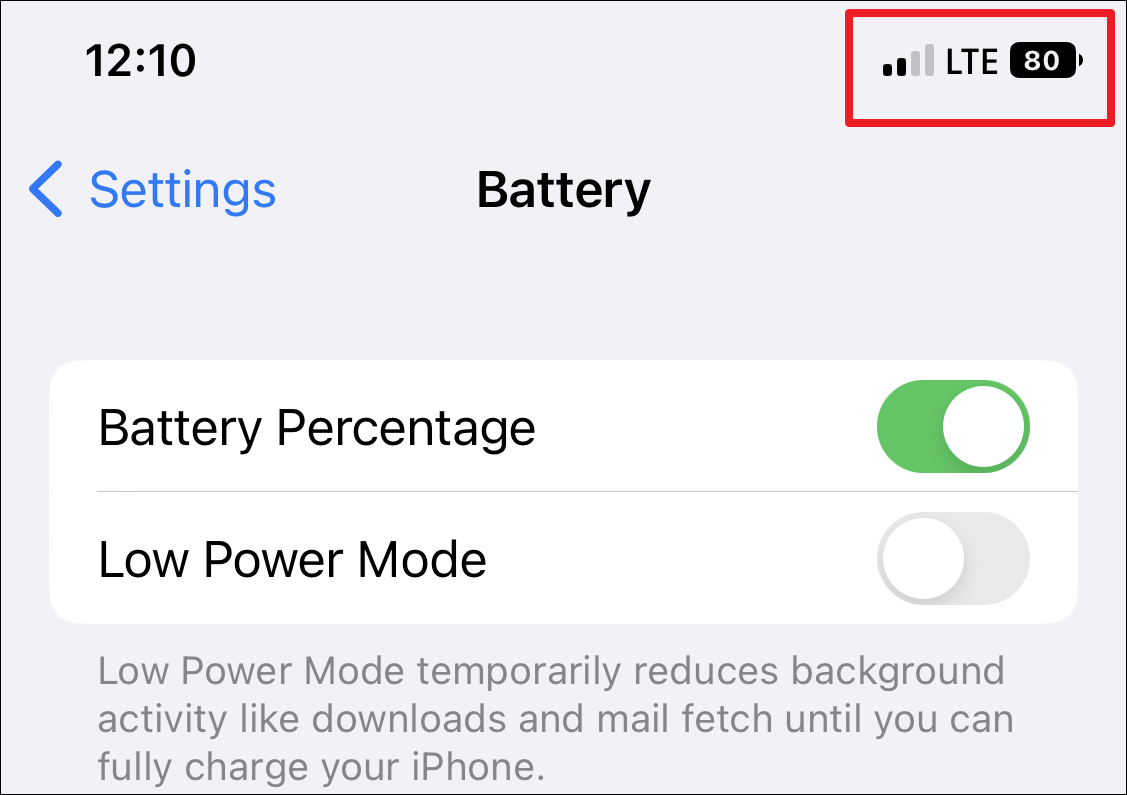 The battery icon will be black with the percentage in white in the light mode and vice versa in the dark mode. The battery will still change colors to indicate different modes, though. That is, it'll be green when charging, red when it is 20 percent or lower, and yellow in the low power mode.
---
Having the battery percentage turned on can really help you keep track of the juice left on your iPhone 14 with just a single glance at your screen.