In Windows 11 if you enable dark mode, it applies a dark theme to the taskbar, Start menu, File Explorer, Settings app, and many other supported apps. However, this dark theme did not apply to the Notepad app – up until now. Finally, Windows 11 now allows you to turn on dark mode for the built-in Notepad as well.
Microsoft is rolling out the new Notepad app that is specifically designed for Windows 11 to go perfectly well with its visual aesthetics and support dark mode. If you are a regular user of the Notepad app, switching to dark mode will make the experience easier on the eyes when using it in the late hours. Now, let us see how to enable dark mode in Notepad on Windows 11.
Enabling Dark Mode in Notepad on Windows 11
There are two ways you can turn on Dark mode in Notepad: using Windows settings or Notepad settings. But first, ensure you have installed the latest OS build and updates on your PC.
Enable Dark Mode in Notepad through Windows 11 Settings
If you wish to turn on the dark mode to the whole Windows 11 system including Notepad and all other apps which support dark mode, then you can change the dark mode using Windows settings.
First, open Windows 11 settings app using Windows search or by using the Win+I keyboard shortcut.
In the Settings app, go over to the 'Personalization' section in the left-side pane.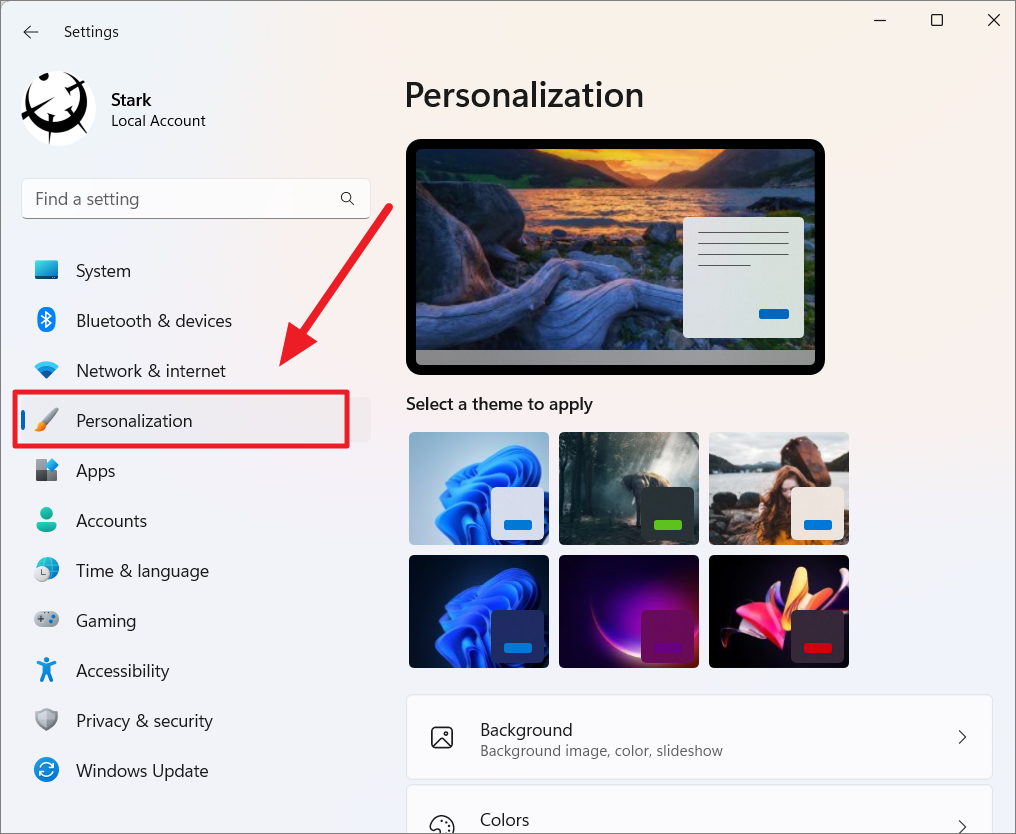 Then, select the 'Colors' option in the right pane.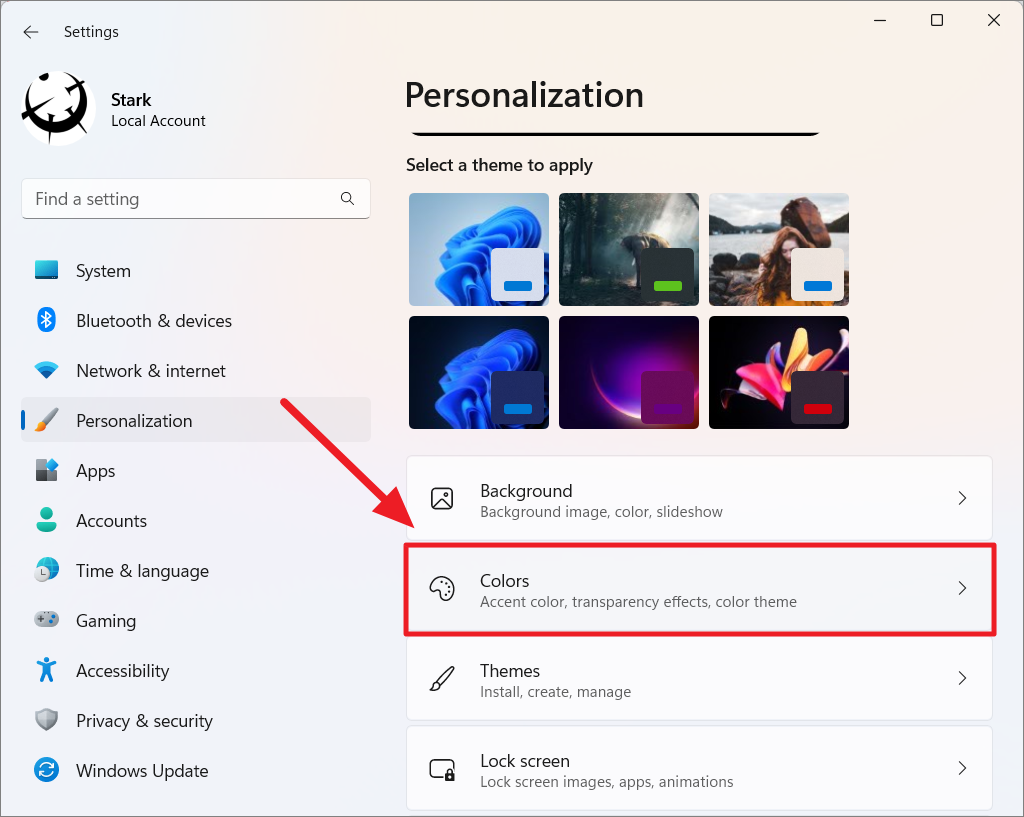 On the Color page, click the drop-down next to the Choose your mode and choose the 'Dark' option from the drop-down menu.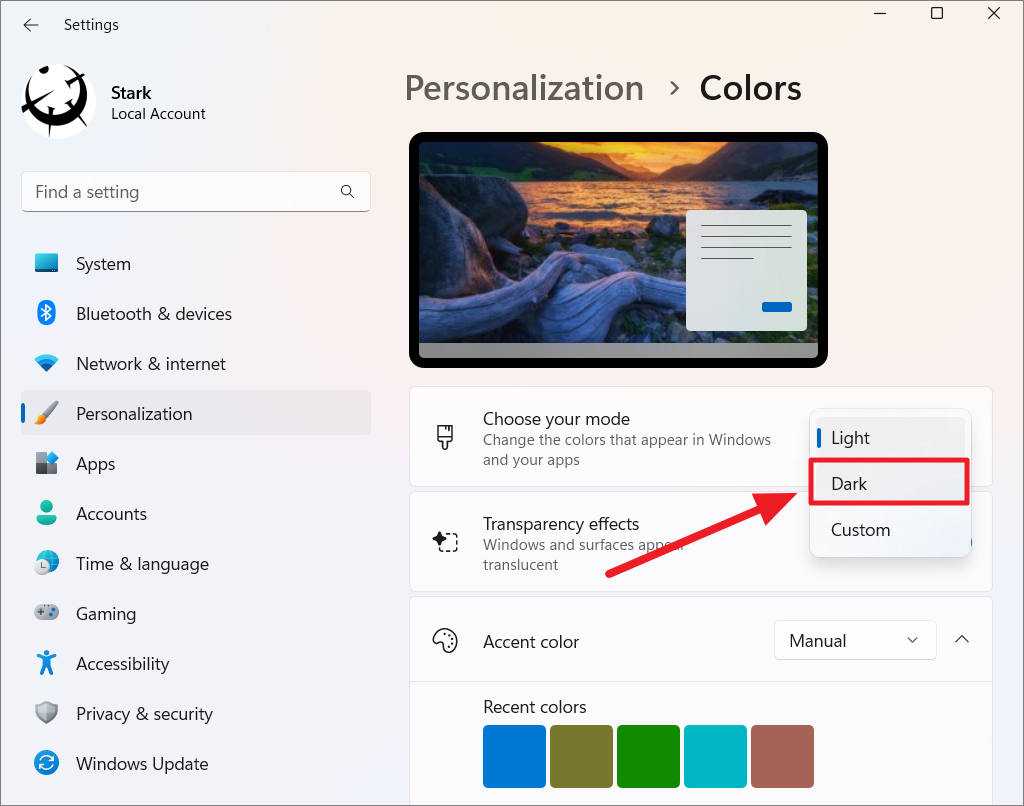 Now the dark mode will be turned on system-wide including the Notepad application.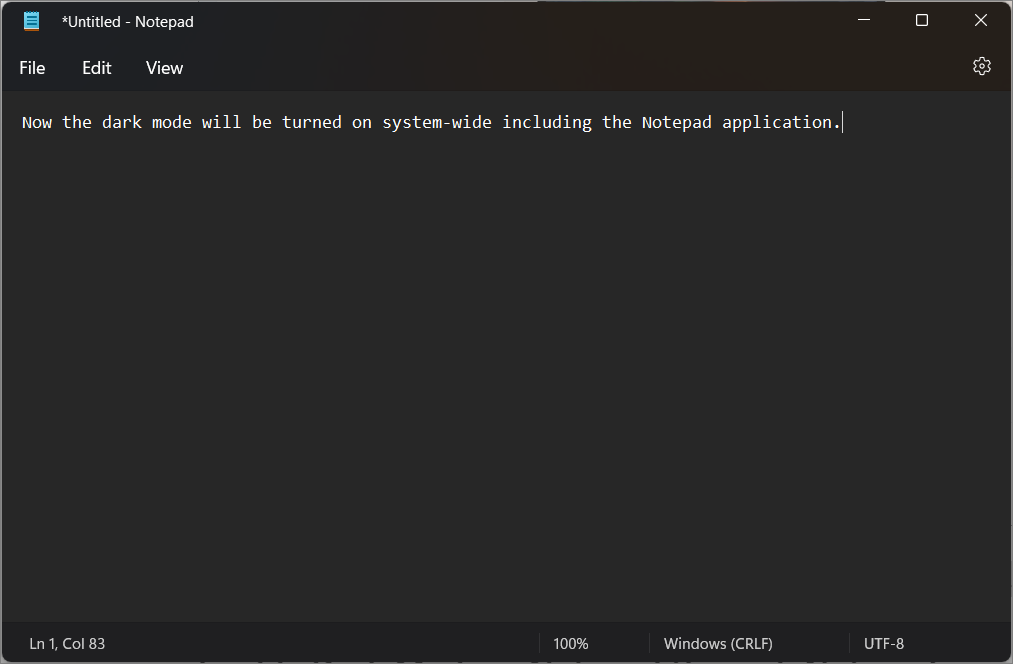 If the Dark Mode is not turned on, then your Notepad is not using the system theme. In that case, you can use the next method.
Enable Dark Mode in Notepad through Notepad Settings
If you want to enable Dark mode only for the Notepad app, follow these steps:
First, launch the Notepad app by searching for it in the Windows search.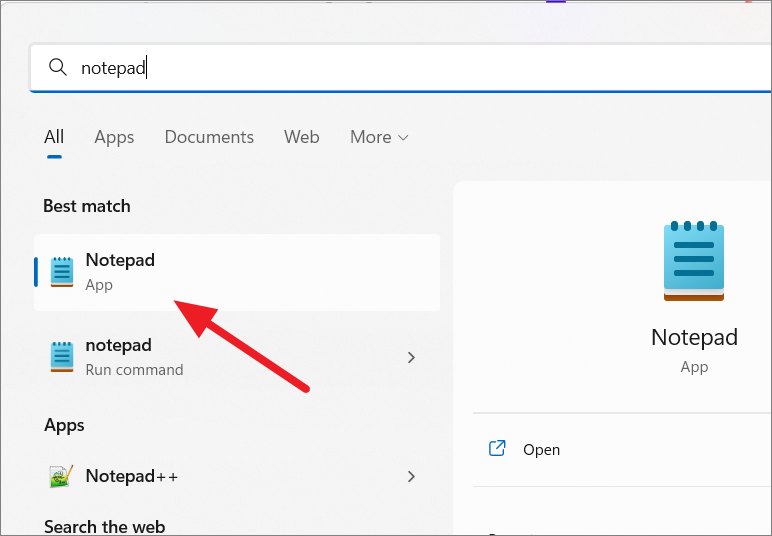 Once the Notepad app opens, click the 'gear (Settings)' icon on the top left corner.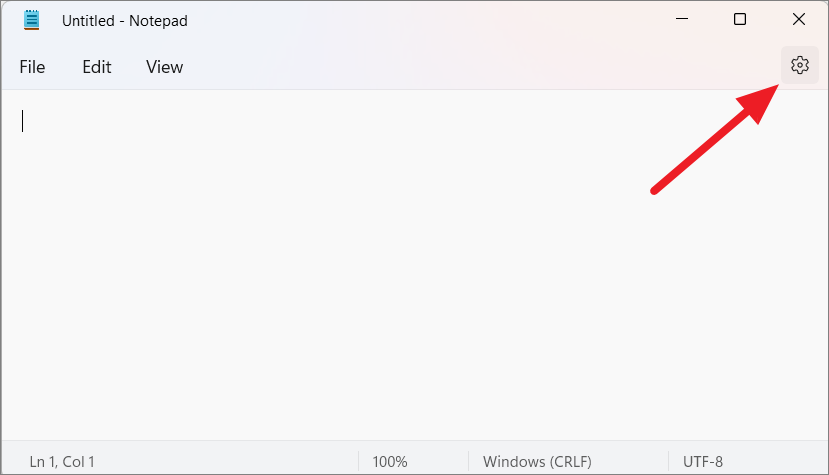 Next, from the Notepad settings, click on 'App theme' to reveal the options.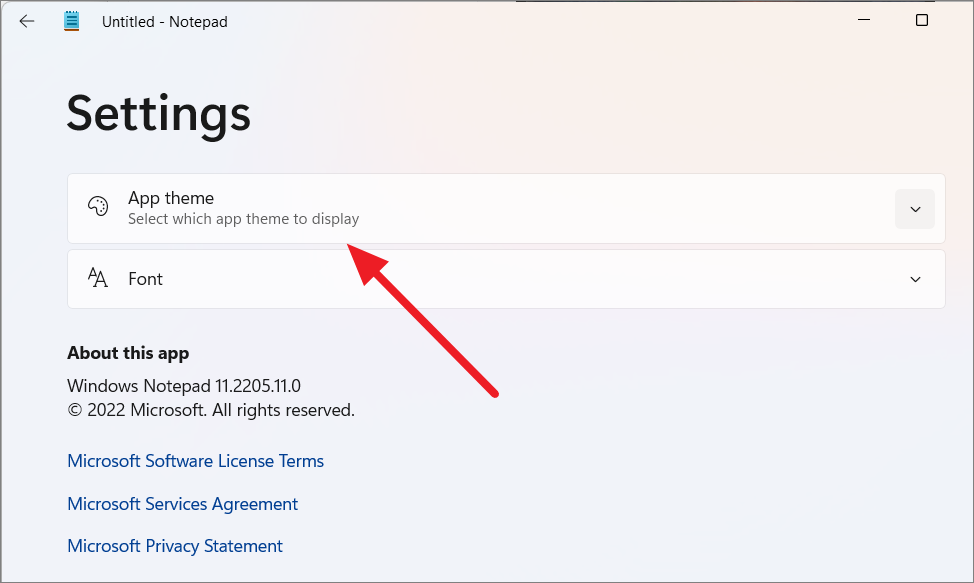 By default, the 'Use system settings' option is selected. Now, choose the 'Dark' option and the dark theme will be applied to the Notepad immediately.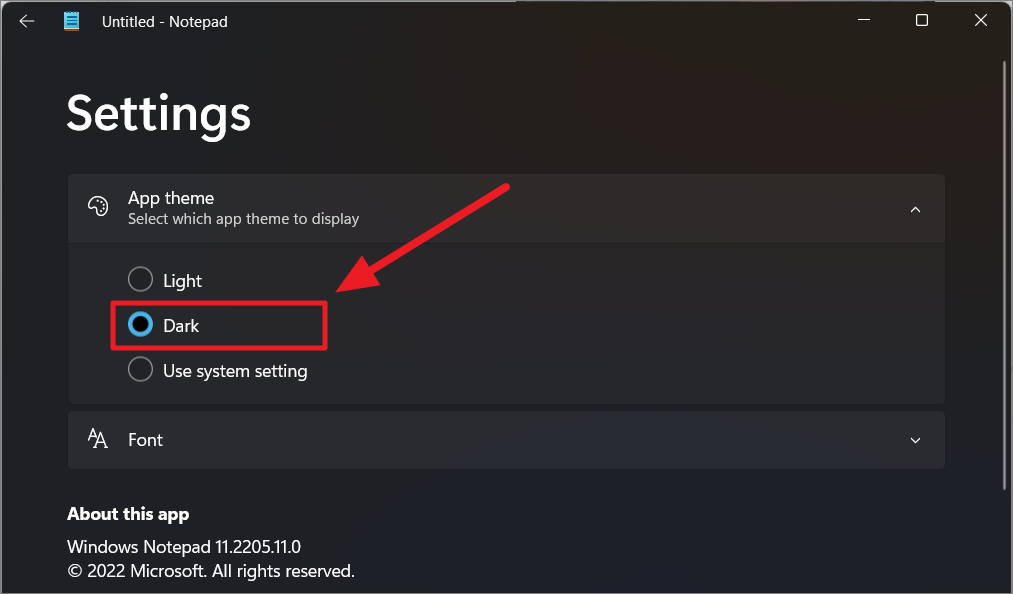 If you want to change it to Light theme mode, choose the 'Light' option under App theme. If the dark mode wasn't enabled when you turned on the dark mode for the entire system, it would be because 'Light' would be selected here. To use the same theme Windows uses, choose the 'Use system settings' option here.
---
That's it. It's that easy to enable dark mode for Notepad in Windows 11. Now, there's no need to strain your eyes while working in Notepad at night.