Apple has finally released the Lossless audio quality feature in Apple Music, and it's available with the latest iOS 14.6 update. If you haven't updated your iPhone yet, make sure you go over to Settings and update your iPhone to the latest available update.
Enable Lossless Audio in Apple Music on iPhone
First off, open the 'Settings' app on your iPhone, scroll down on the screen, and select the 'Music' option to access the Music app settings.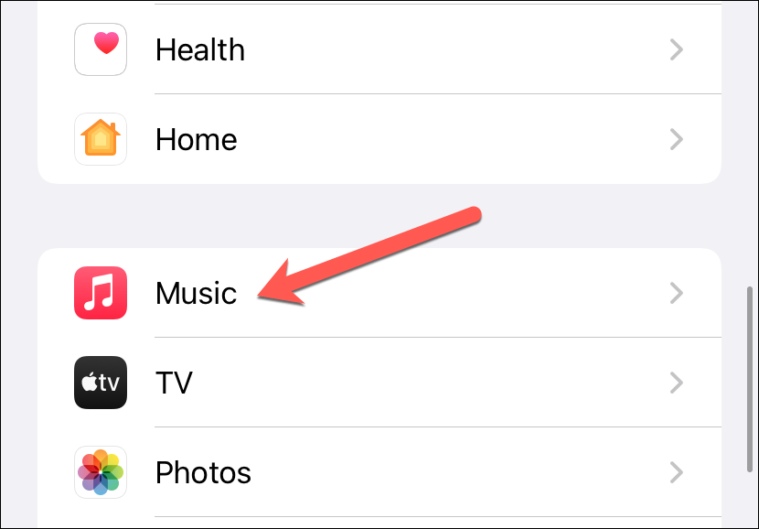 Then, under the 'Audio' section, you should see the 'Dolby Atmos' and 'Audio Quality' options. Tap on the 'Audio Quality' option.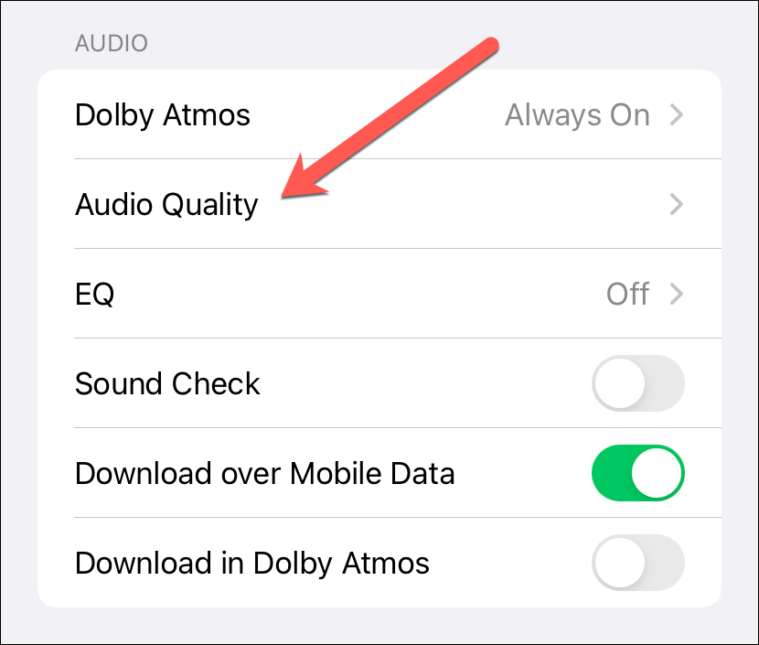 On the Audio Quality screen, you'll see the 'Lossless Audio' option with a toggle switch next to it. Turn on the toggle switch to enable Lossless Audio in Apple Music.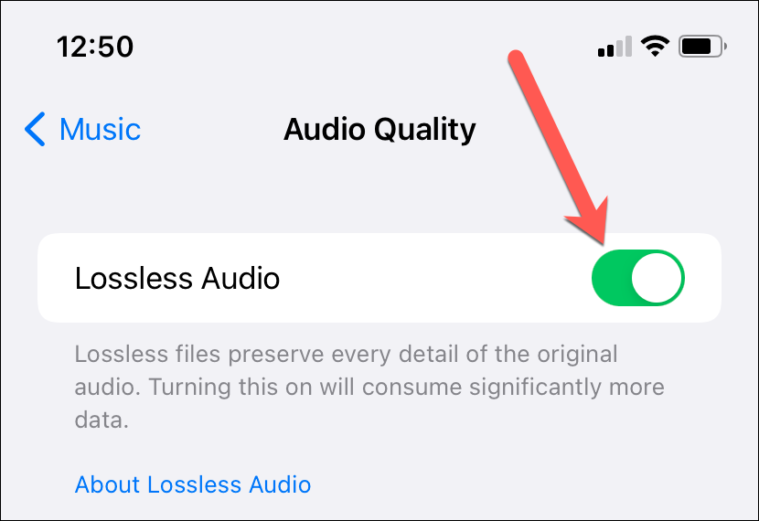 Apple Music supports both Lossless (48 kHz) and High-Resolution Lossless (192 kHz). By default, the 48 kHz Lossless audio is enabled for Wifi Streaming and the songs you Download.
If you wish to switch to High-Resolution Lossless (192 kHz), then tap on 'Wi-Fi Streaming' or 'Downloads' option and select 'High-Resolution Lossless' audio quality option.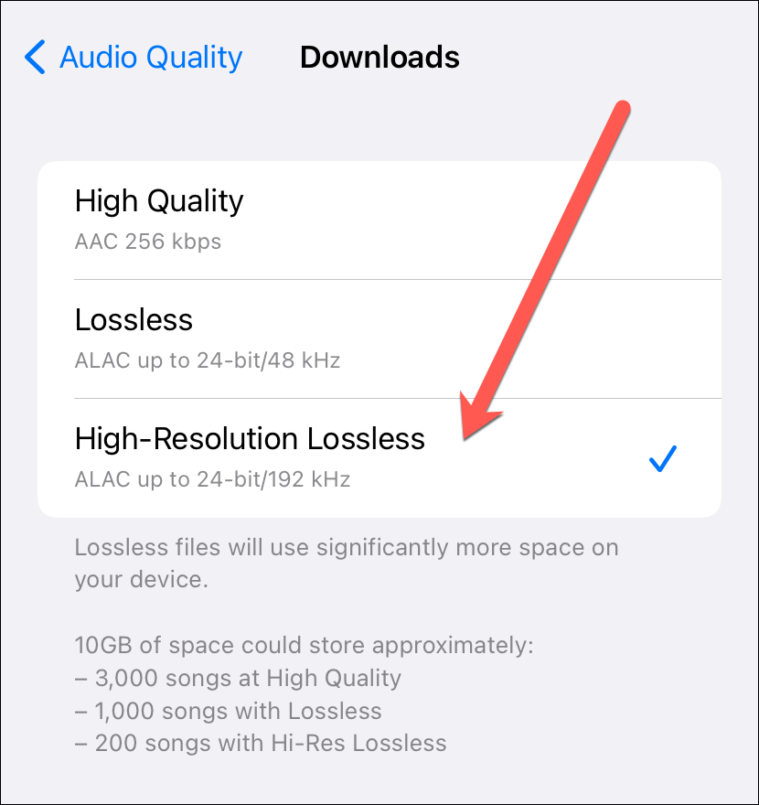 You'll get a confirmation pop-up, read it and if you're okay with large download size of Hi-res Lossless audio, then tap on the 'Turn on Hi-Res Downloads' option in the pop-up.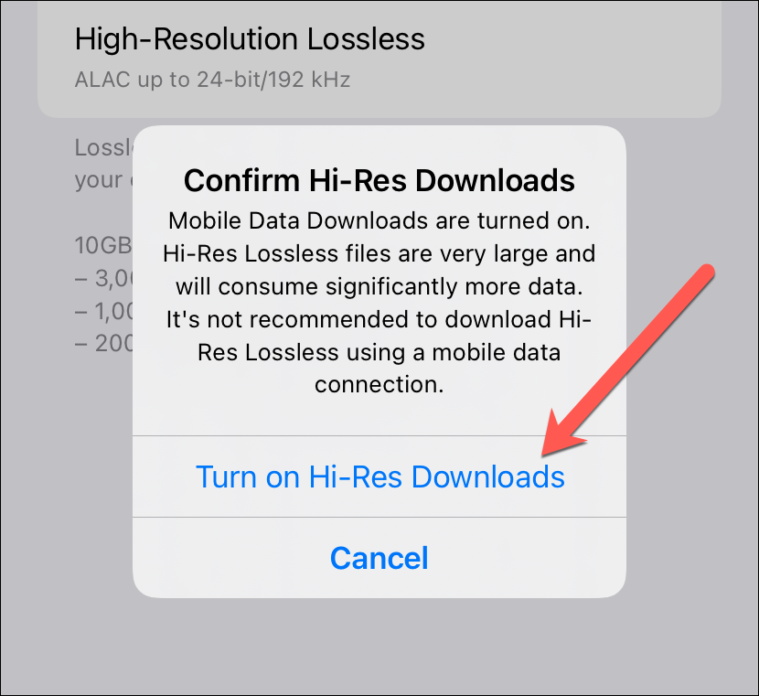 ---
Dolby Atmos Support in Apple Music
With the release of Lossless audio in Apple Music, it makes so much sense to have Dolby Atmos compatibility as well. If you've a high-end speaker or headphone, chances are they support Dolby Atmos and you can now truly enjoy music with Lossless audio and Dolby Atmos compatibility built-in on your iPhone.
Dolby Atmos is by default set to 'Automatic' in Music settings. It means, your Music will play in Dolby Atmos format when connected to a compatible headphone or speaker. It works fine.
If you wish to force enable it though, to be extra sure, you can do so by tapping on the 'Dolby Atmos' option in the Music settings.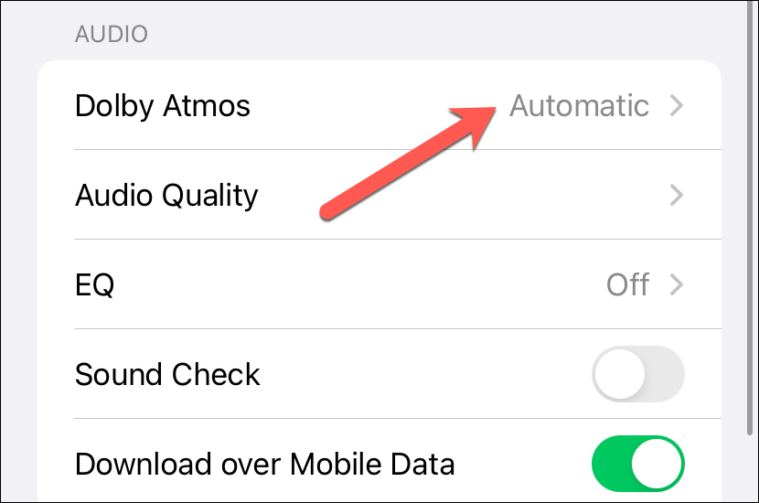 Then, select 'Always On' option.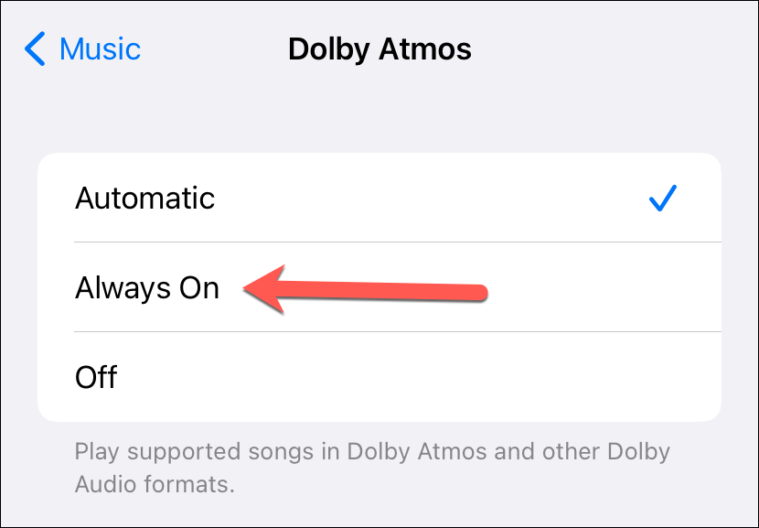 You'll get a pop-up confirming that it may not support all speakers (the ones that don't have Dolby Atmos support). So, make sure that you're always connected to dolby atmos supported speakers and headphones, or else you may face playback issues in Apple Music.
Tap on 'Turn On' in the confirmation pop-up if you're sure.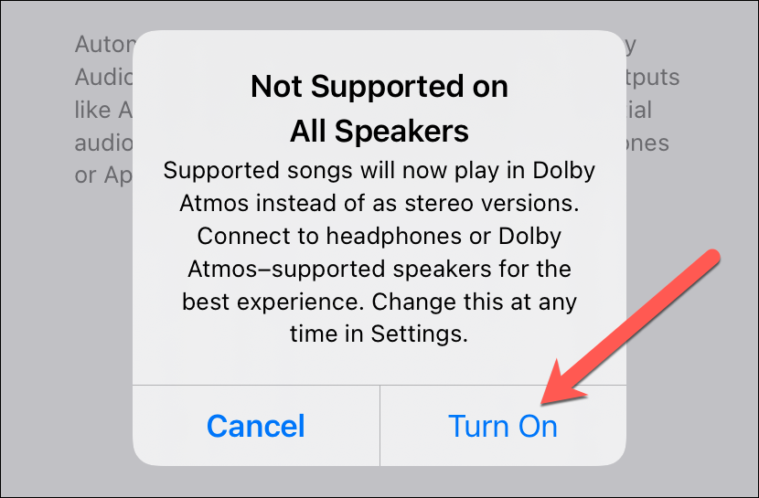 ---
Enable 'Download in Dolby Atmos' Feature
Lastly, make sure to enable the 'Download in Dolby Atmos' feature as well. This will ensure all your downloaded songs have Dolby Atmos playback support when a compatible accessory is connected.
To download songs with Dolby Atmos support, go back to the Music settings screen, and turn on the toggle switch next to 'Download in Dolby Atmos' option (under the 'Audio' section.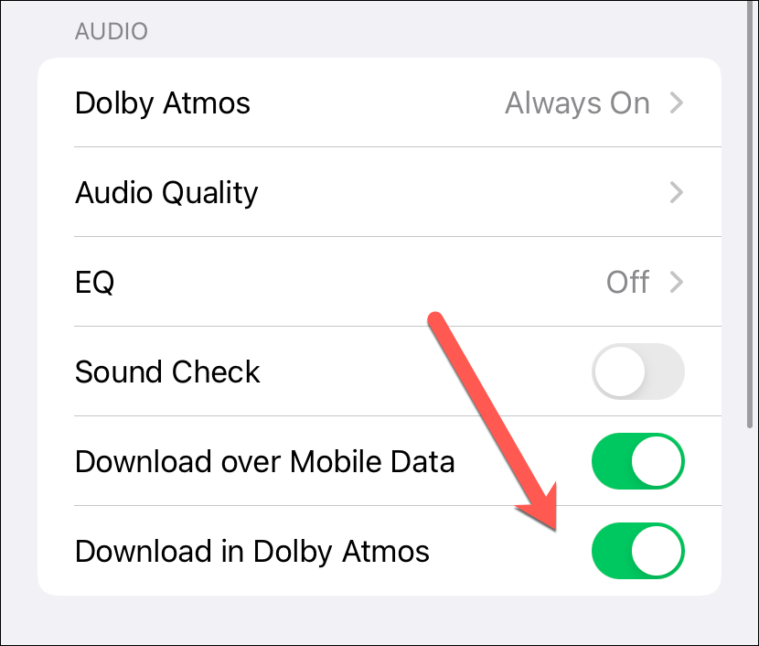 ---
Can't Find Lossless Audio option in Apple Music Settings?
It's possible that even after updating to iOS 14.6 or even iOS 15 Beta, you may not get the option to enable Lossless Audio and Dolby Atmos in the Music settings on your iPhone. There may be no Audio Quality in the Music settings screen. But fret not! It's a common problem and shall fix on its own.
In some cases, the Lossless audio options are even disappearing after being enabled in the settings. But we guess it'll all settle down in a few hours. This is a big release for Apple Music, and Apple might be only slowly rolling out Lossless audio for everyone to deliver optimum experience.
However, if you're anything like us and desperate to get the Lossless Audio option in Apple Music right this instance, then we may have a workaround for you to get it right away.
Fix for Missing Lossless Audio Option in Apple Music
First off, delete the Apple Music app from your iPhone. To do so, go to iPhone Settings, select 'General' and then select the 'iPhone Storage' option.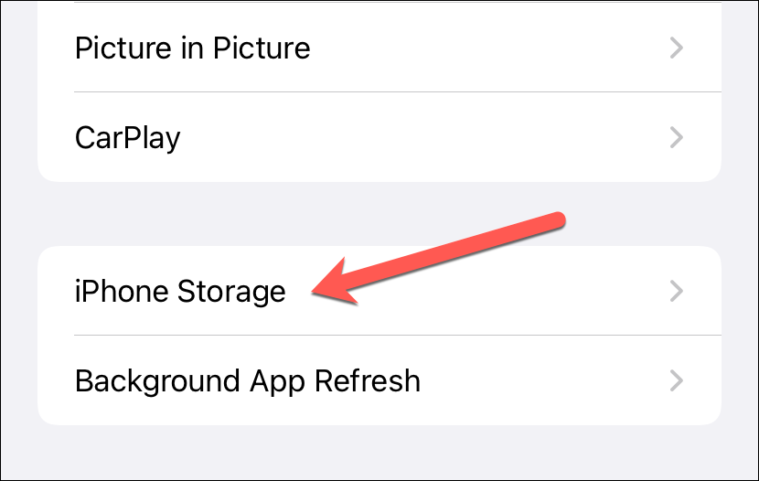 Let it scan, and then from the list of apps shown on the screen, scroll down and find the 'Music' app and tap on it.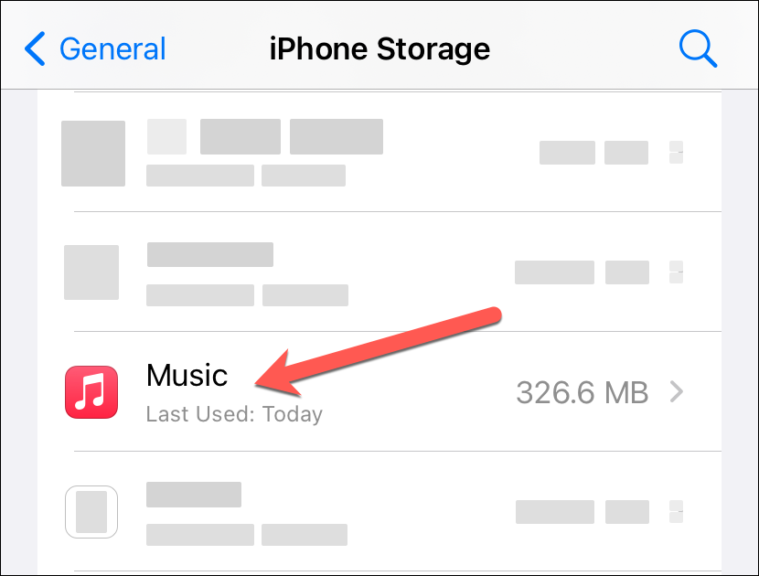 From here, tap on the 'Delete app' button to delete the Music app from your iPhone.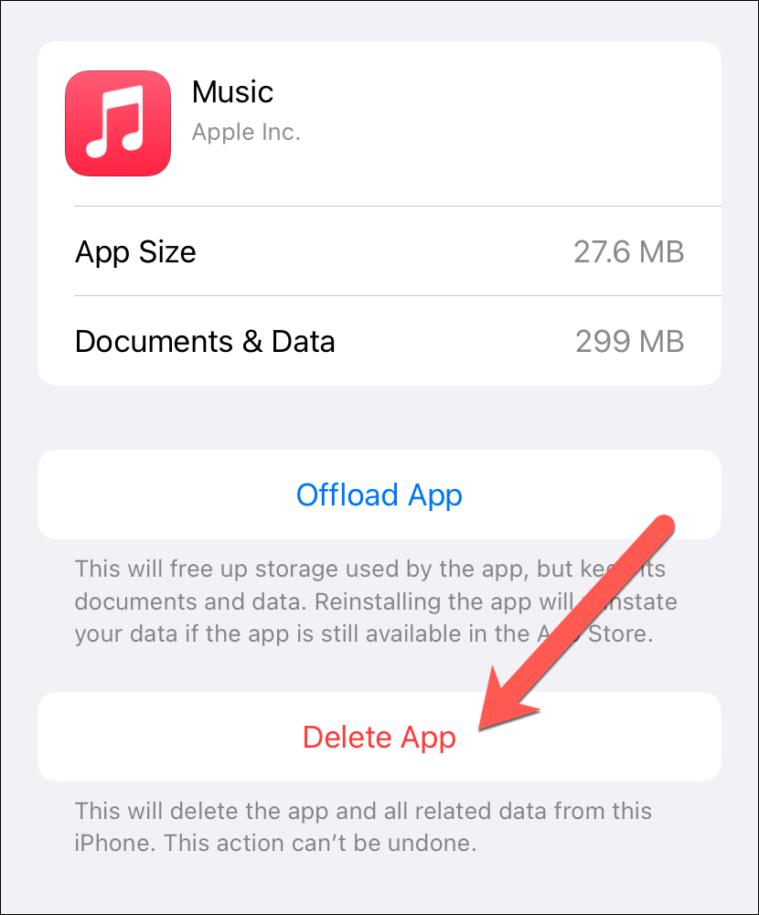 You may get a pop-up about your Apple Music subscription when deleting the app. Make sure to select the 'Keep Subscription' option.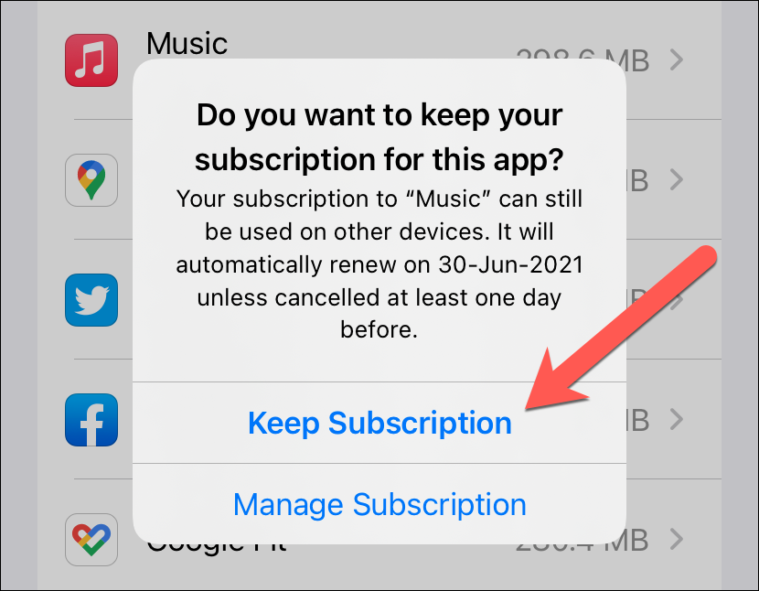 Then, restart your iPhone. This is to clear cached files left behind by the Music app (if any).
After restarting, open App Store on your iPhone and search for the Music app. Then, tap on the 'Cloud' icon to reinstall the app on your iPhone.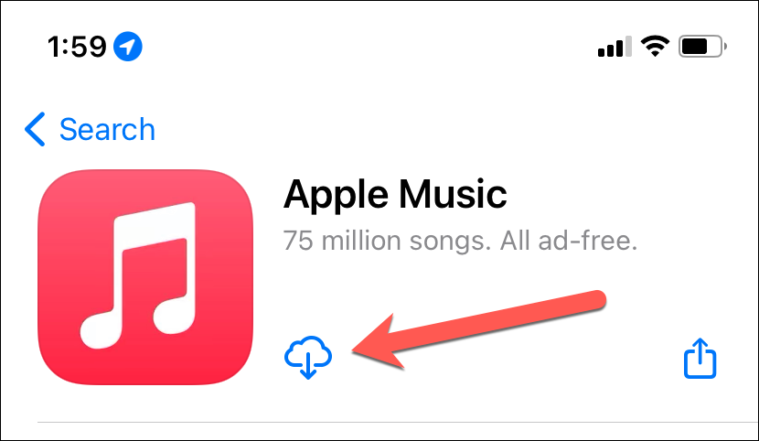 After uninstalling and reinstalling the Music app, go back to Music settings and see if the previously missing 'Audio Quality' and Dolby Atmos options are now visible. If yes, then follow the instructions above to fully enable Lossless audio on your iPhone.
If this doesn't work, then just wait a few hours (or may be a few days) and you'll have the Lossless audio options available for Apple Music on your iPhone.