The presence of cameras on our system has made a dramatic difference in our lives. We can connect with people no matter where they are, all thanks to the wide accessibility of video calls. But the camera also makes a lot of us paranoid, and for a good reason.
A lot of apps and websites try to access our camera when they have no business doing so. It's a good thing we can enable or disable our camera with a couple of clicks in Windows 11. So any time you feel like someone might be spying on you, you can put your worries to rest in a jiffy.
Completely Enable or Disable your Camera
Open the Settings app on Windows 11. You can use the Windows + i keyboard shortcut or click the settings icon from the Start Menu.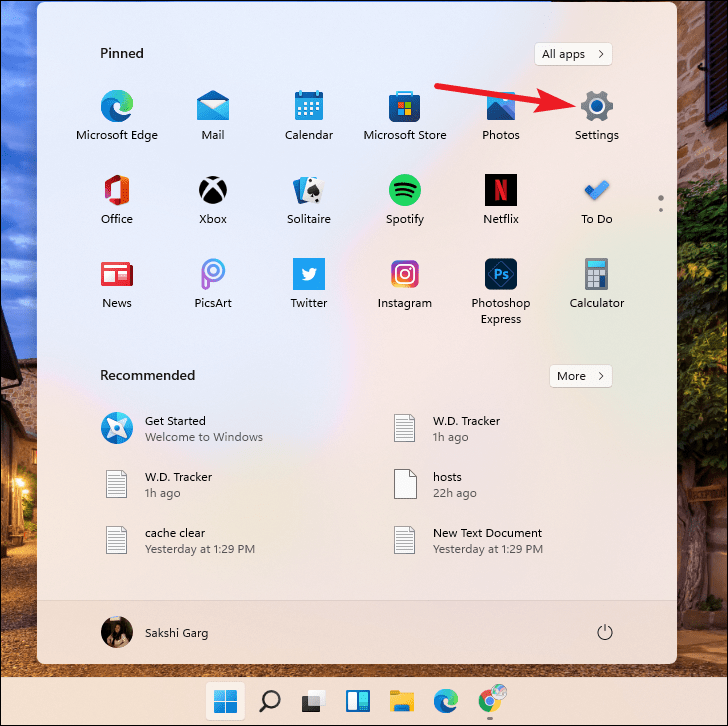 Then, go to 'Privacy & Security' from the navigation menu on the left.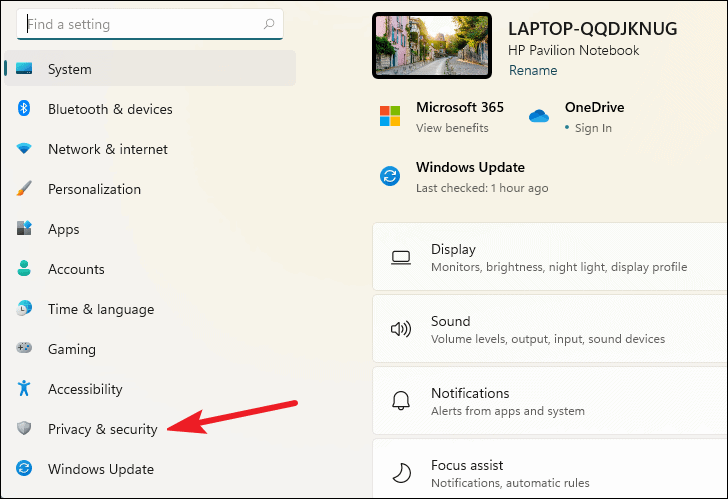 Scroll down to App permissions in privacy and security settings. Then, click the option for 'Camera'.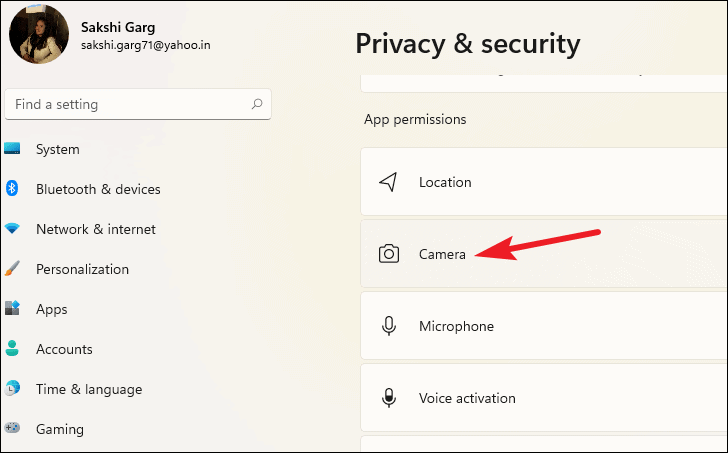 To disable your camera completely, turn off the toggle for 'Camera Access'. No app on Windows can access your camera with this option off.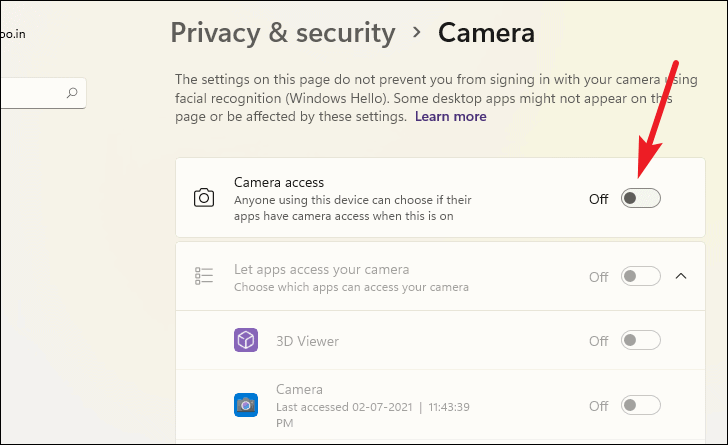 You can enable the Camera at any time you want to use it again. Navigate to Privacy & Security settings and open Camera. Then, turn on the toggle.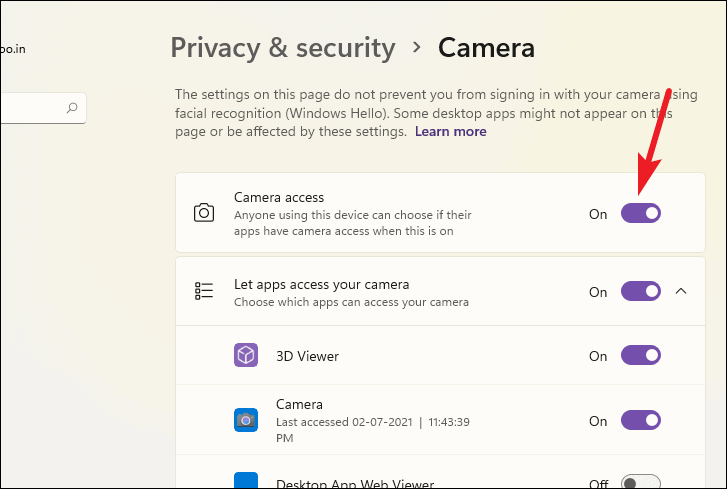 Restricting Access to Camera for Some Apps
Instead of globally disabling your camera, you can also choose which apps can access your camera and which can not. Open Camera from Privacy & Security settings.
Now, there are two kinds of apps on your PC: apps from Microsoft and third-party desktop apps that you download yourself. The camera access is separate for both of these categories.
To disable all apps from accessing your camera, turn off the toggle for 'Let apps access your camera'.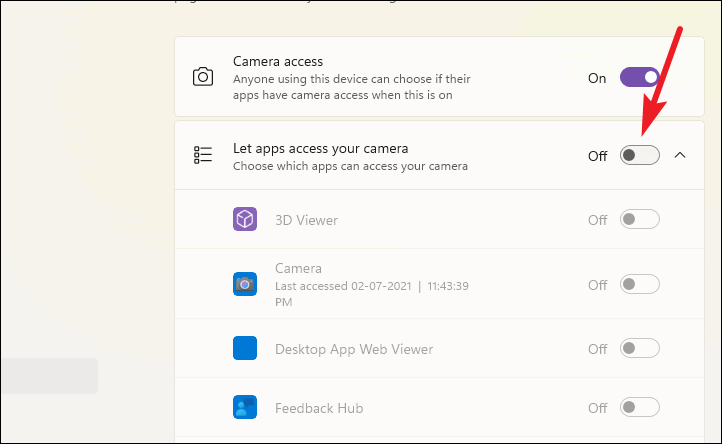 You can also prevent individual apps from accessing your camera instead of disabling all apps. So, turn on the toggle for 'Let apps access your camera'. Then, go to the list of Microsoft apps below this option. Turn off the toggles for the apps you don't want to access the camera while keeping them on for the apps that you do want to allow.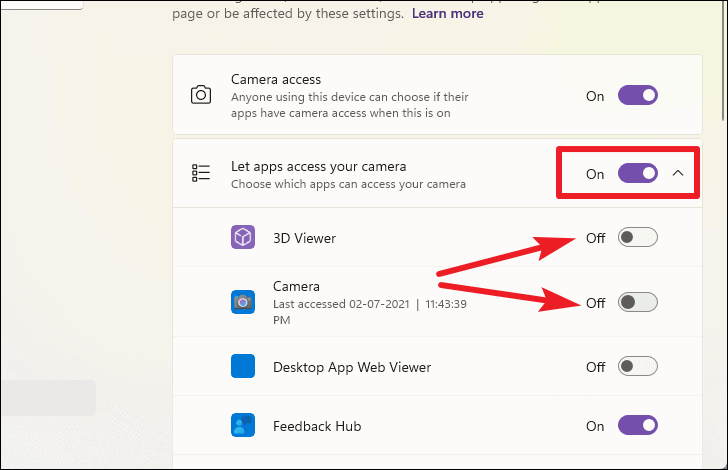 You'll notice that this list does not include third-party desktop apps. To disable the camera for these apps, scroll down and turn off the toggle for 'Let desktop apps access your camera'.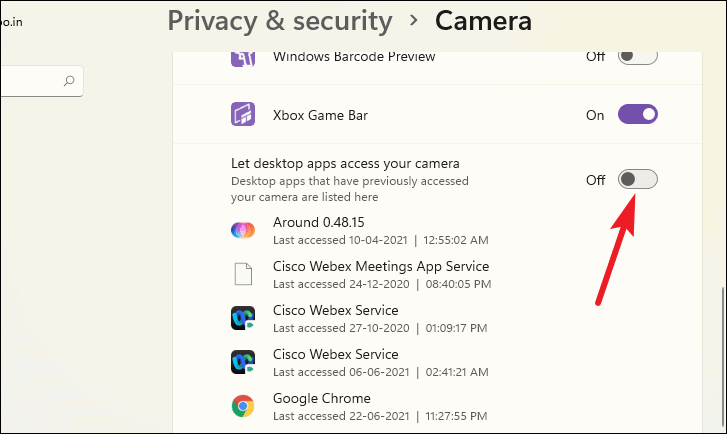 You cannot control camera access for third-party apps selectively in Windows 11. It'll turn off for either all desktop apps or none of them. To enable the camera again, turn the toggle on from the same settings.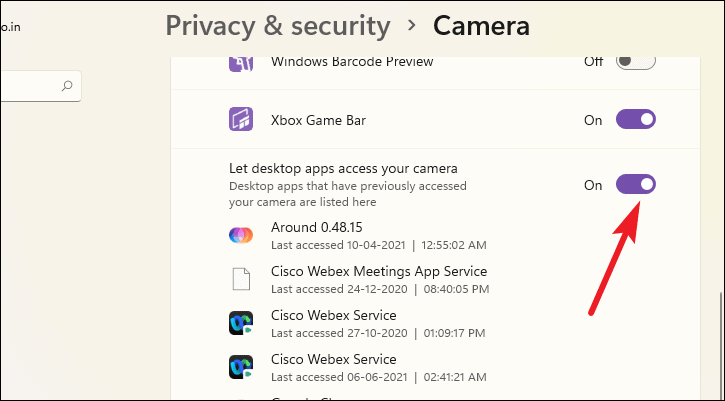 How to Enable or Disable a Camera Device in Windows 11
Maybe your beef isn't with Windows or apps accessing the camera, but them accessing a particular camera device (when you have more than one). The good news is, it's just as easy to enable/ disable a camera device. This lets you control when your PC and other apps can access a certain camera device.
Open the Settings app and go to 'Bluetooth & Devices' from the navigation menu on the left.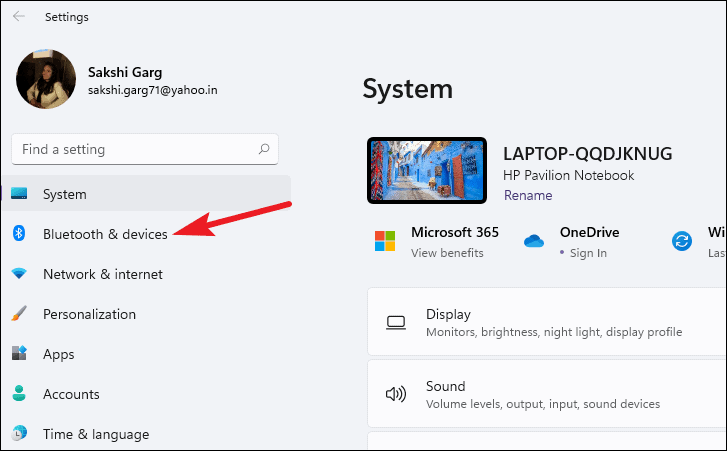 In the list of devices, scroll down and click on 'Cameras'.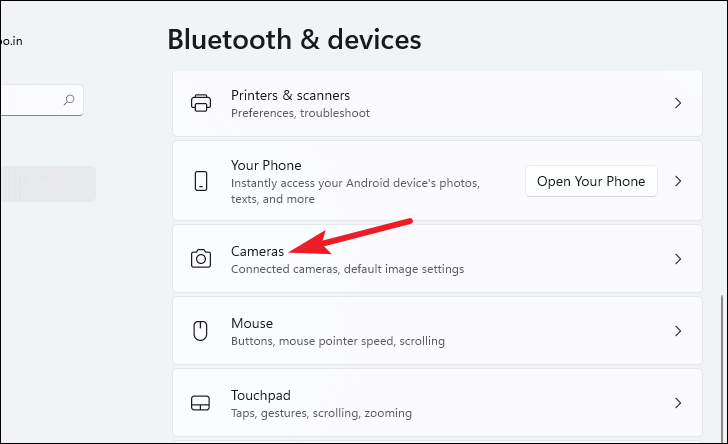 A list of the camera devices connected to your system will appear. Click the one you want to disable.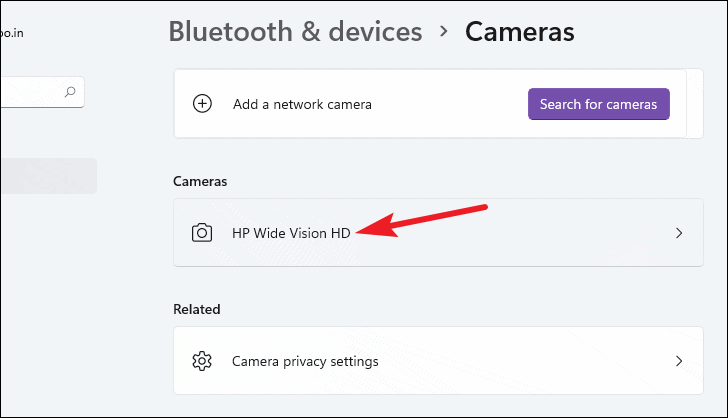 Then, click the 'Disable' option.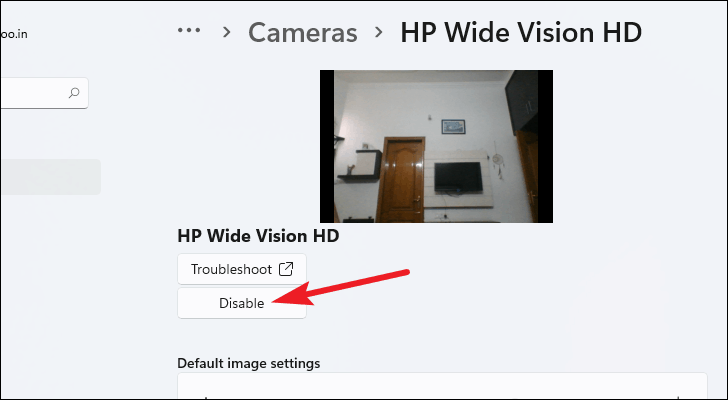 A confirmation prompt will pop up. Click 'Yes'. The device will be disabled for further use until you enable it again.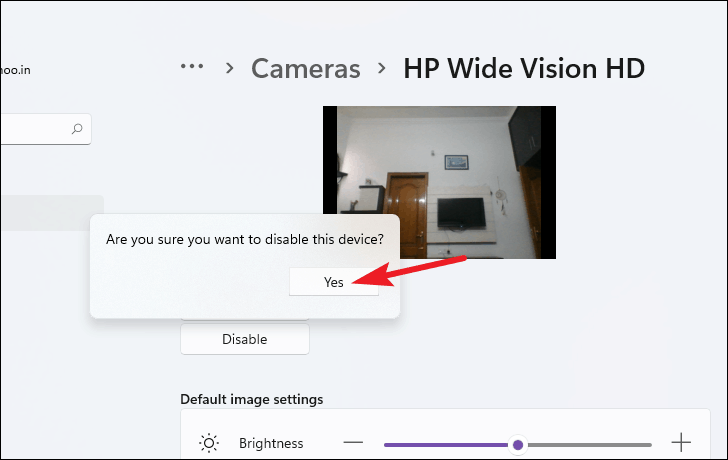 To enable it again, click 'Enable' next to the device name on the list of cameras.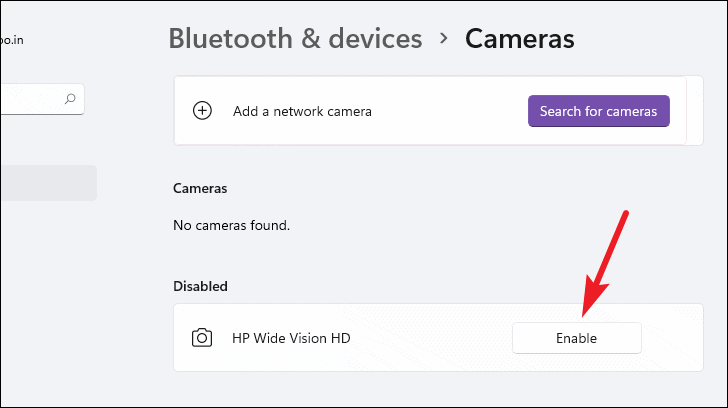 ---
Configure your Camera settings in Windows 11 the way you find it comfortable. Whether that means disabling it completely, for certain apps, or depending on the device, Windows 11 makes it easy to manage these settings.