Windows 11 has rather a soothing startup sound as compared to the startling sounds of the earlier versions. The startup sound is the sound heard from a device when the device is switched on. Each brand has its own signature startup sound. Microsoft Windows has its personalized startup sound too, which goes through renovations with each upgrade.
Startup sounds may be annoying to some. They may cause disturbance especially if the workplace needs to be super quiet. Some users may also find these sounds to be unnecessary on their system. There are many reasons why someone wouldn't want to have a startup sound on their device(s). You may not be able to completely throw the feature out of the window, but you can disable it according to your requirements.
So, here are two ways you can disable the startup sound on your Windows 11 device. PS: Both ways lead to the same settings.
Disabling Windows 11 Startup Sound Via Personalization Settings
First, click the 'Start' button to kickstart the process. Select 'Settings' from the start menu.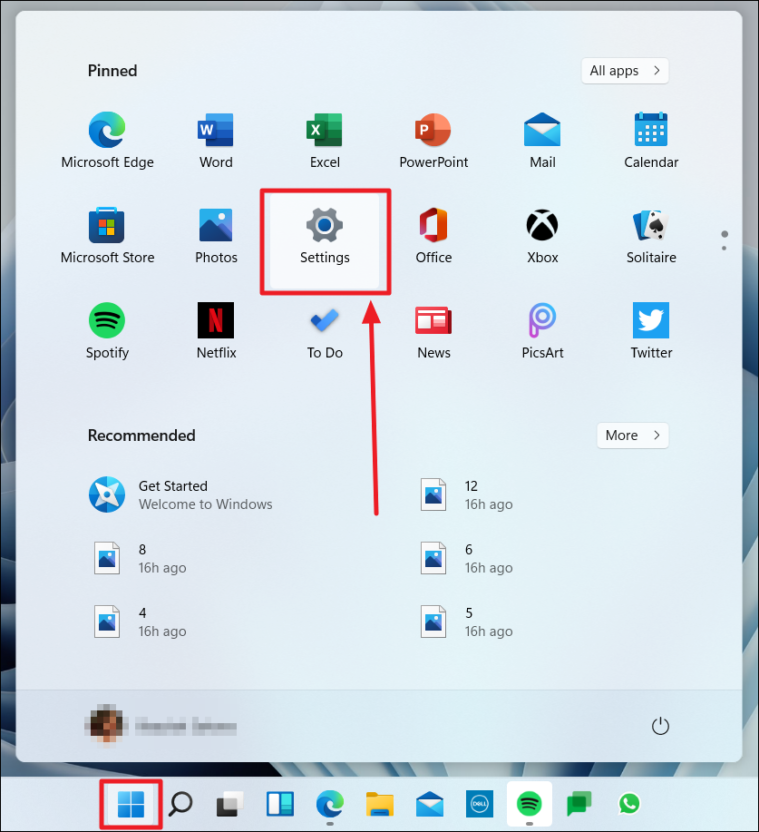 OR right click the Windows icon in the task bar and directly select 'Settings' from the pop up menu.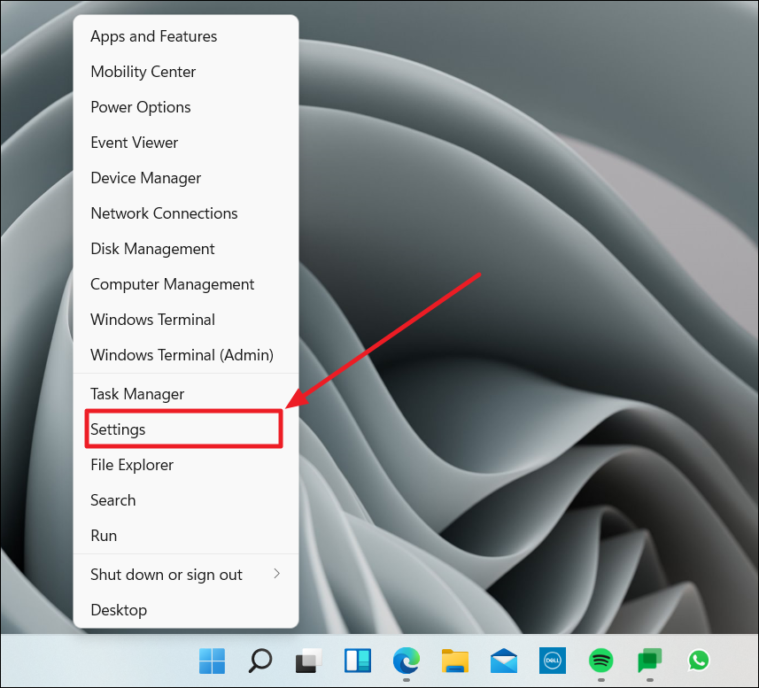 Next, choose the 'Personalization' option from the left, on the 'Settings' page.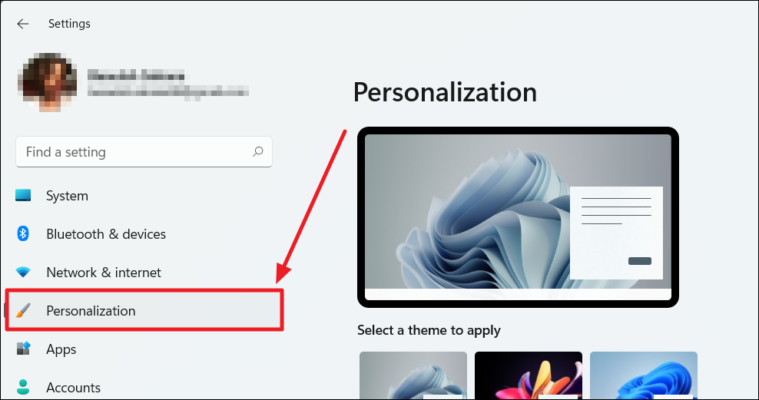 Scroll through the Personalization settings page a little, and click on the 'Themes' option.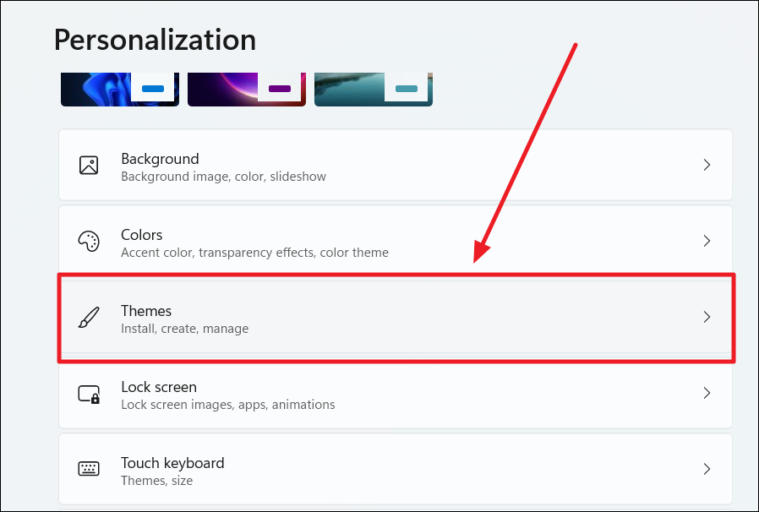 The Personalization Themes settings page would now open. At the top of the page, next to the theme preview, there are four options. Click on the third option; 'Sounds'.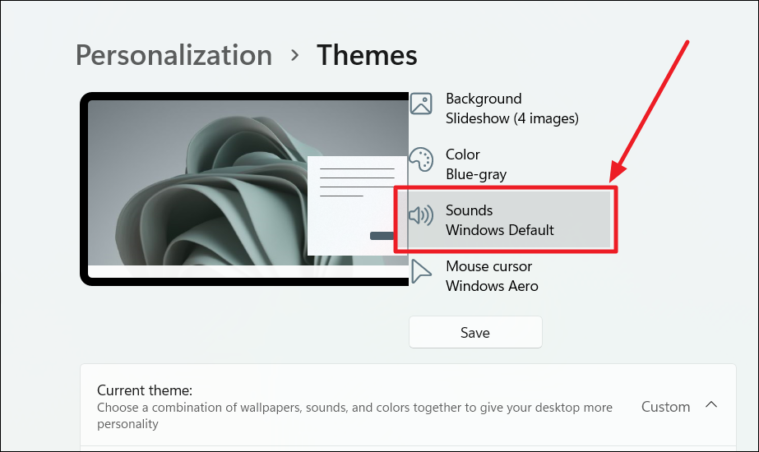 When you select the 'Sounds' option, a 'Sound' dialogue box will pop up. Uncheck the 'Play Windows Startup Sound' option in the bottom half of the box, which will be ticked by default. Unchecking this option will disable the startup sound.
Once done, click 'OK' to save the changes.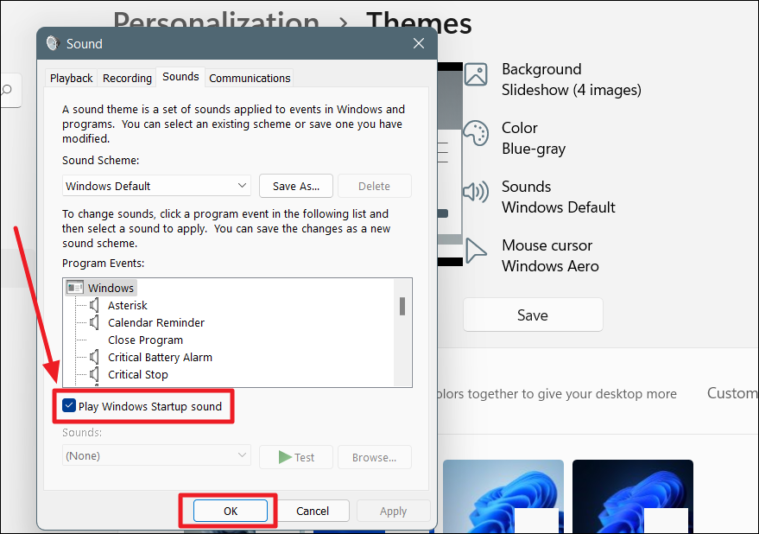 The Windows 11 startup sound will not play anymore.
Disabling Windows 11 Startup Sound Via System Settings
Open the 'Settings' page by following the same path (Start > Settings). Instead of 'Personalization', you will click on the 'System' option which will be the first on the left list of options.
On the 'System' settings page, click the 'Sound' option.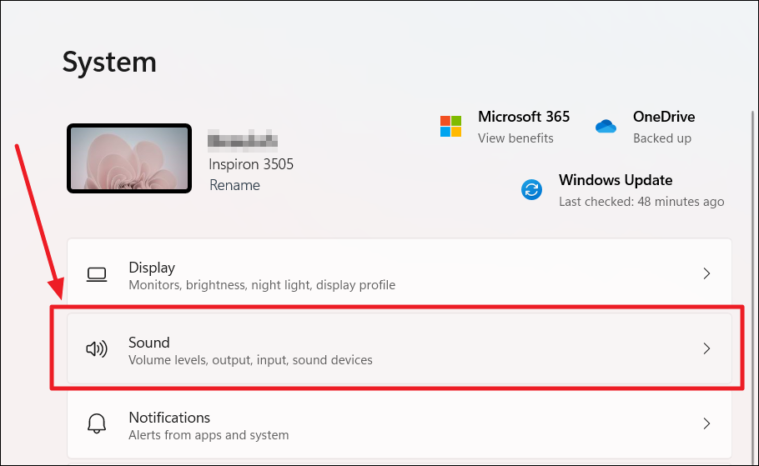 Navigate to the bottom of the System 'Sound' settings page until you find the 'Advanced' settings section. Click on the 'More Sound Settings' under this section.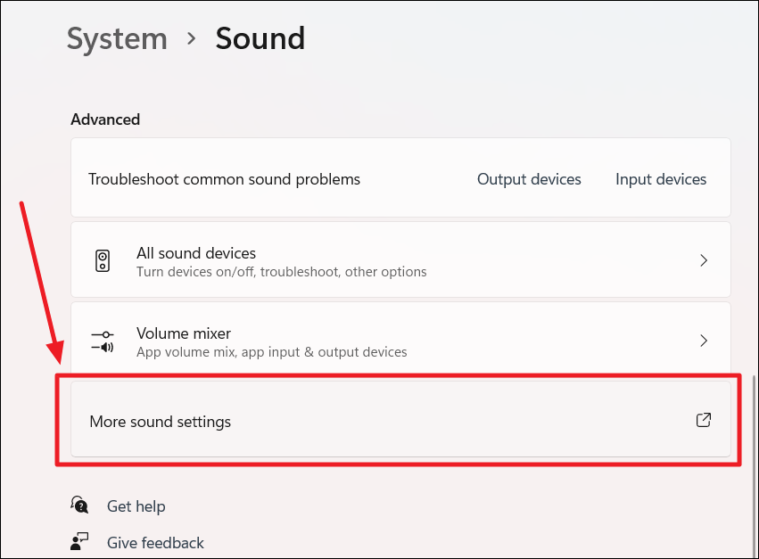 Upon clicking the 'More Sound Settings' option, a familiar dialogue box opens. Select the 'Sounds' option from the topmost part of this box.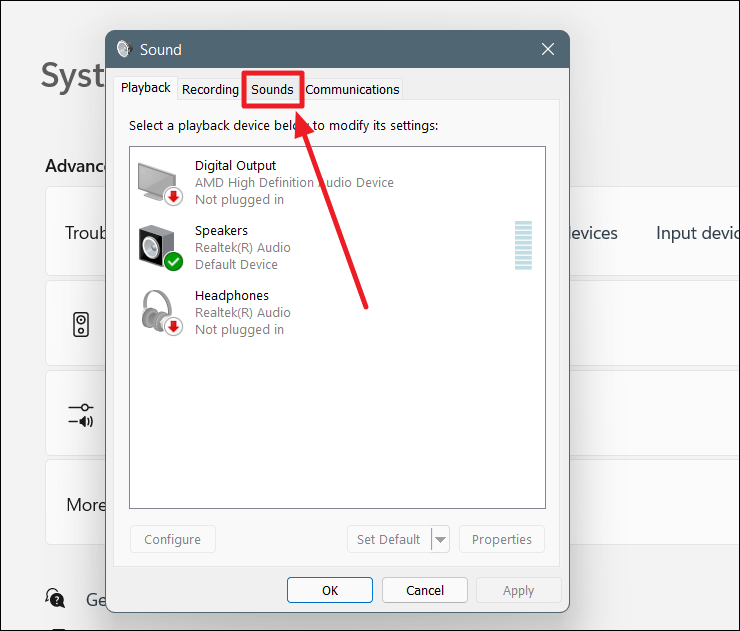 The 'Sounds' dialogue box that appears is the same as the one viewed in the 'Personalization' settings section above. Deselect the 'Play Windows Startup Sound'. Once you're done, do not forget to click on 'OK', only then will this change reflect on the system.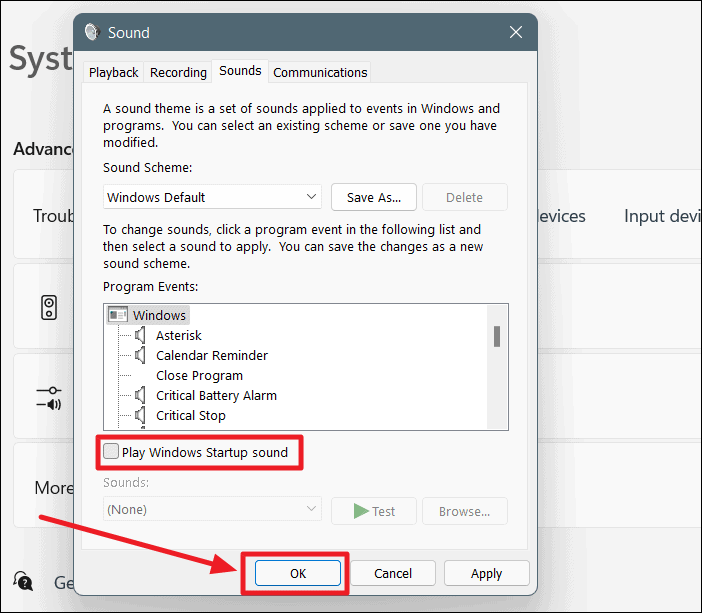 You have now successfully disabled the Windows 11 Startup sound.