As we use our social media accounts more, we accumulate data there that we don't want to leave behind. Whether you want to move servers (or accounts on the same server) on Mastodon or simply want to import your data to another account you own, the social media platform makes it extremely easy to do so.
Using in-built tools, you can export your data from one account and import it to another on Mastodon.
What Data Can you Export and Import on Mastodon?
With the purpose of importing the data, you can export the accounts you currently follow, the accounts you have muted and blocked, your lists, and the domains you have blocked in CSV file formats. These files can then be imported into another account on Mastodon, even if you intend to use it in parallel with your current account.
You cannot export your followers as a list, like the other options. If you want your followers on your new account, then you'll have to move your account that forces your followers to unfollow your current account and instead follow your new account. This action is irreversible.
Mastodon also offers another option than moving your accounts – redirecting your account. This option puts a redirect notice on your current account that lets your followers know that you now have a new account where they can follow you.
For users who want to use multiple accounts simultaneously, neither options are viable since they can't use their old account simultaneously. In this case, you can share the link/ handle of your new account on your current account to let your followers know the old-fashioned way.
Mastodon also lets you download an archive of your posts and media every 7 days. This data is downloaded in the ActivityPub JSON format that is readable by any software that knows how to parse ActivityPub files. But you cannot currently import this data to another account on Mastodon.
Exporting your Data
To export your data, you need to use Mastodon from the web browser. Go to your current account's server's domain and log in using your credentials.
Then, click the 'Preferences' option on the right.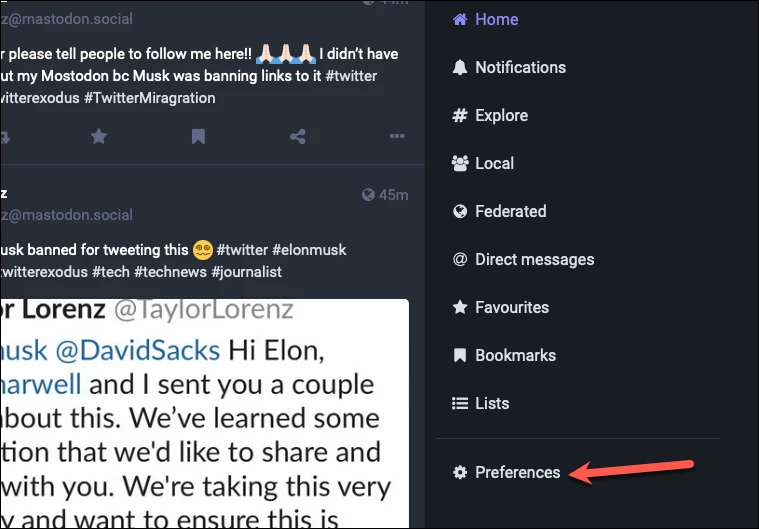 Next, go to 'Import and export' from the navigation menu on the left.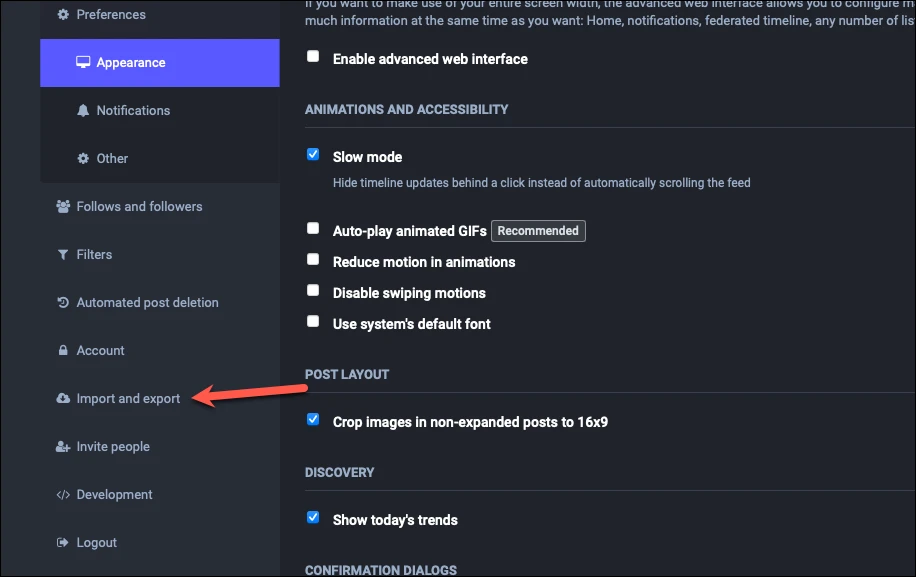 The 'Data Export' sub-menu should open by default. Otherwise, navigate to it manually. Then, click the 'CSV' option next to each data type you want to export.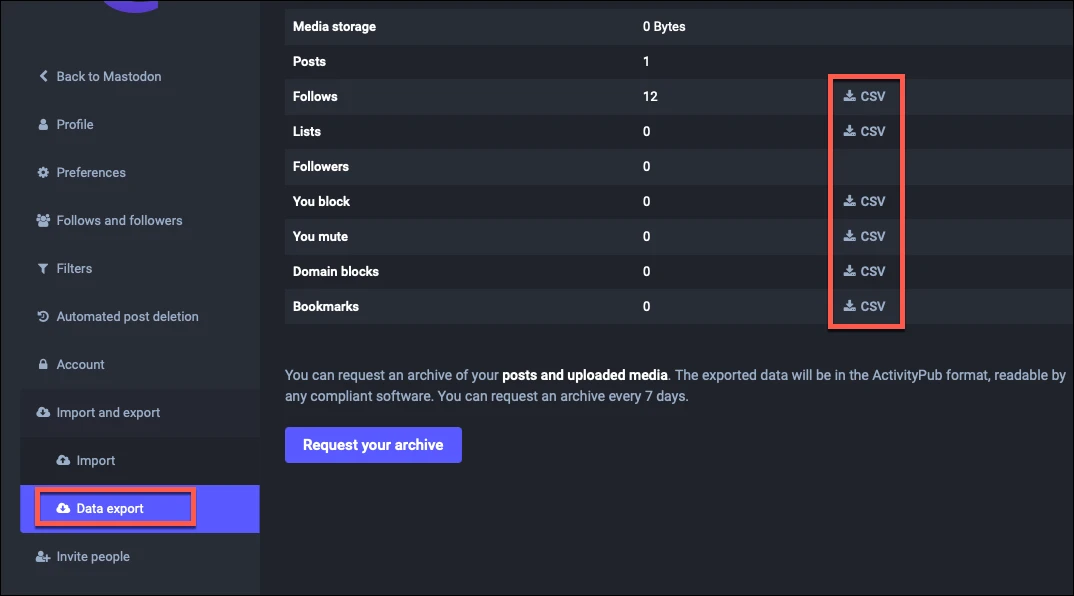 The files will be saved to your default download directory with clear labels about each data type it contains.
To download the archive of your posts and media, click the 'Request an archive' option.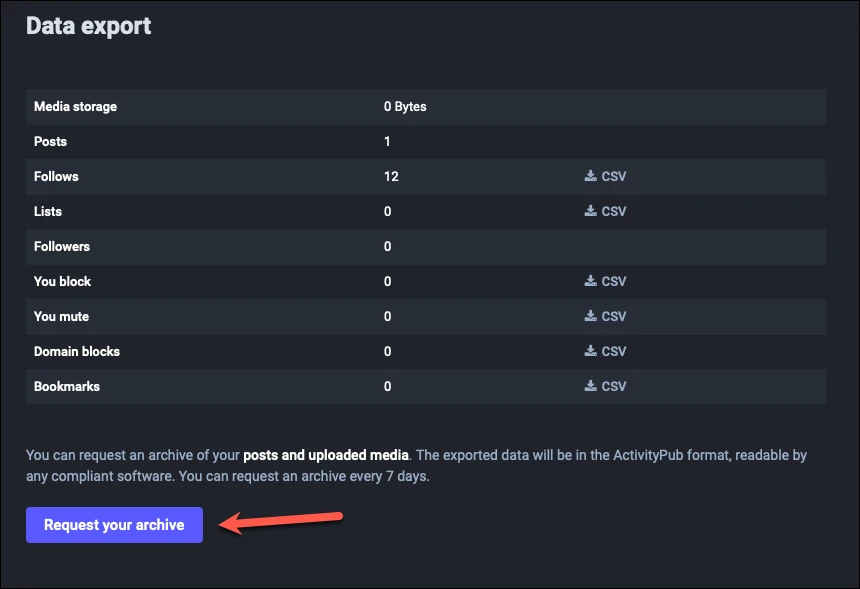 Depending on the data, it will take some time to create the archive. You can either wait on the site itself or Mastodon will send you an email when it is ready for download.
Click the 'Download your archive' button once it's available.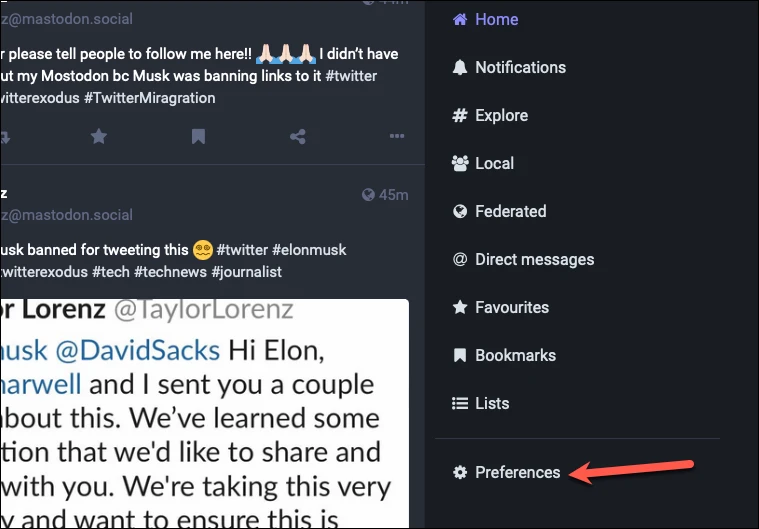 Importing your Data
Now, you can import the files you downloaded earlier except your posts and media as well as lists; there's no option to import lists on Mastodon yet.
Log in to the account where you want to import the data. Then, navigate again to Preferences > Import and Export. Switch to the 'Import' sub-menu option.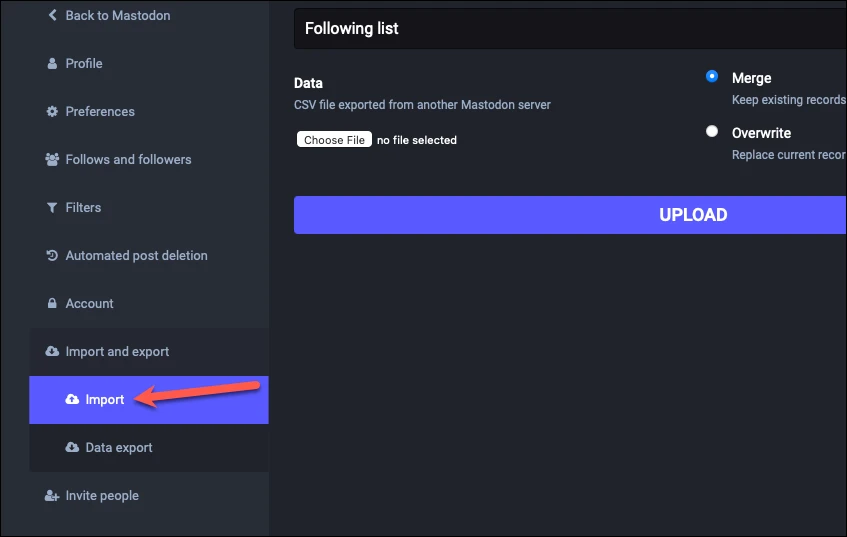 Then, select the data type you want to import from the drop-down menu under 'Import Type'.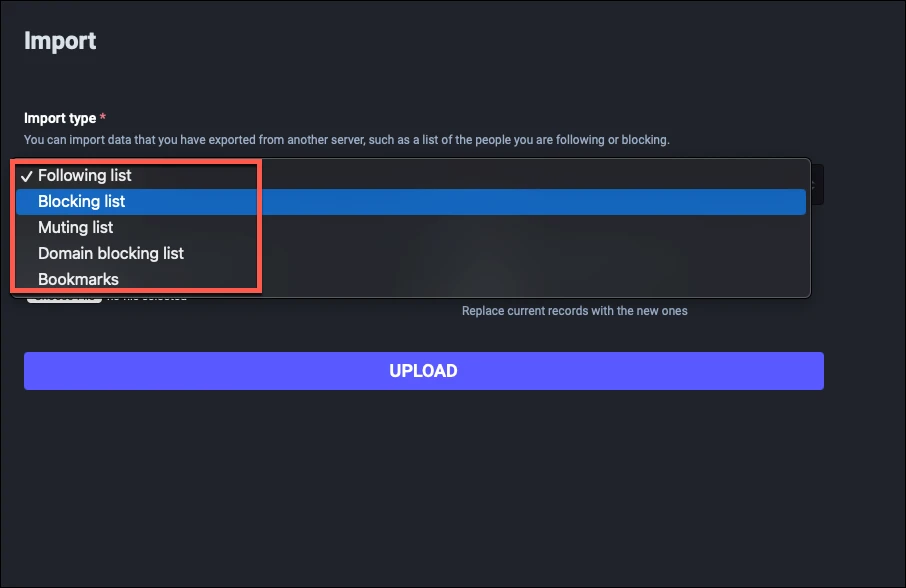 Next, click the 'Choose File' option to upload the corresponding CSV file from your computer.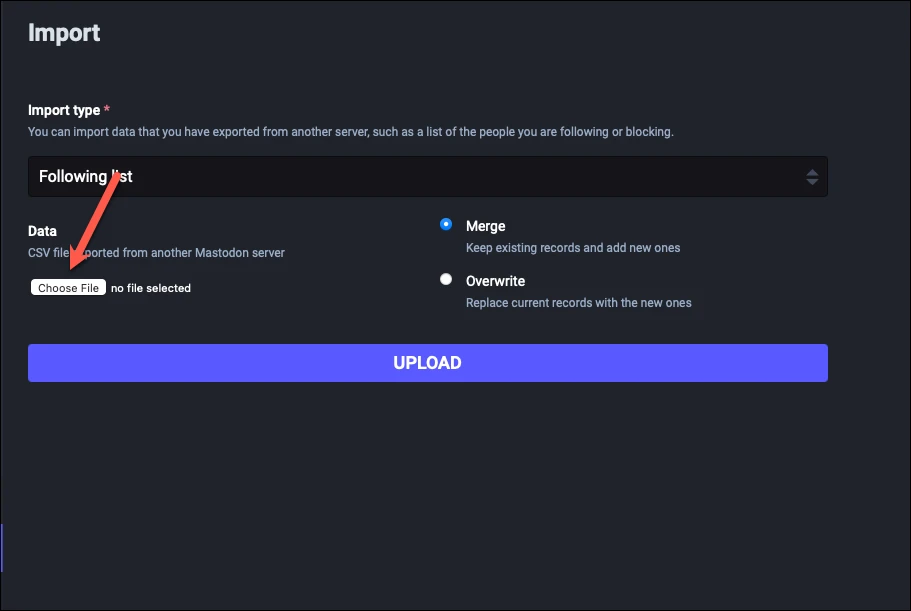 Next, select whether you want the data you're uploading to 'Merge' with the existing data on your account or 'Overwrite' it.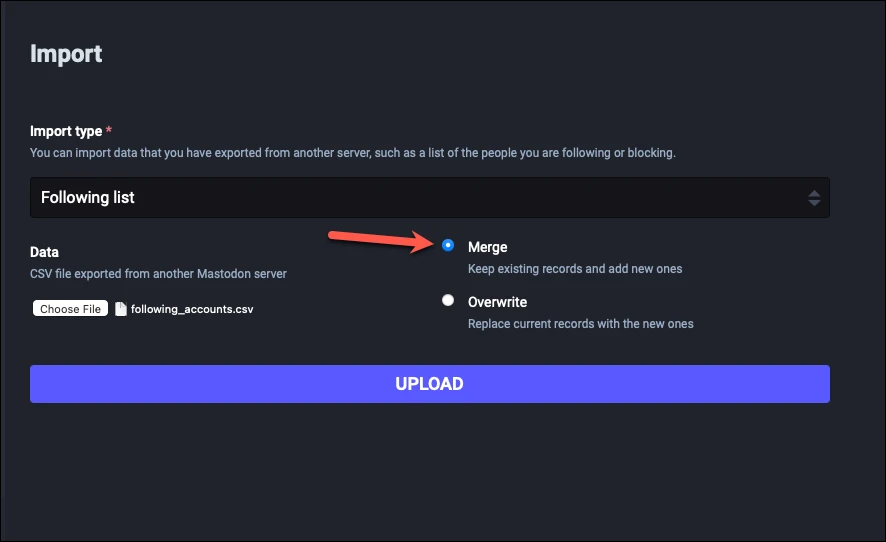 Then, click 'Upload'.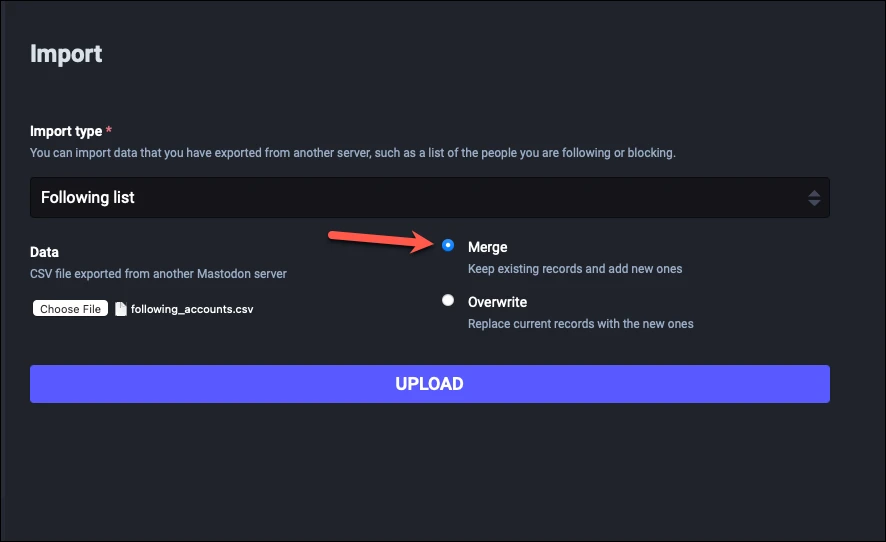 Repeat the steps for every other data type you want to import.
---
Mastodon makes exporting data from one account and importing it to another a walk in the park with its in-built options. Maybe in the future, it'll also add options to import your posts, media, and lists which you can't do currently.