There are many great aspects of Windows as an operating system. One of them is the constant flow of updates from its developer Microsoft. If you have an active internet connection in your Windows 11 computer, you will keep receiving updates. Updates can bring many things to the table like new features, re-design features, fixes for current bugs and glitches that are present in the system, and last but not the least, stability improvements. Some users can even be seen complaining about receiving way too many updates.
When you are downloading an update on your Windows 11 PC, it generally indicates progress by showing a progressing percentage. If the percentage counter is stuck, for example, the counter is showing 90% for the last 2 hours, it means something is wrong and Windows is either unable to completely download the update or install. While in general Windows does not struggle with installing updates, it is also true that quite some users have experienced this issue.
What Causes Windows Updates to Freeze or Get Stuck
There are many reasons that can cause Windows updates to get stuck. Some of them are:
Any issue with internet connectivity.
Issues with the memory
Disabled or broken Windows Update service
Conflict with any existing process or application
Incomplete update files download
If for any reason you are facing this issue then this guide will take you through numerous methods that you can follow to eliminate the Windows update stuck issue in Windows 11.
Use the Windows Update Troubleshooter
Windows 11 has a dedicated troubleshooting section in its Settings menu to help us troubleshoot certain issues without seeking external help. The troubleshooting menu in Windows 11 also has a troubleshooter for Windows updates.
To get to the troubleshooter, first, open up the Settings menu by pressing Windows+i on your keyboard or by looking for it in the Start Menu search.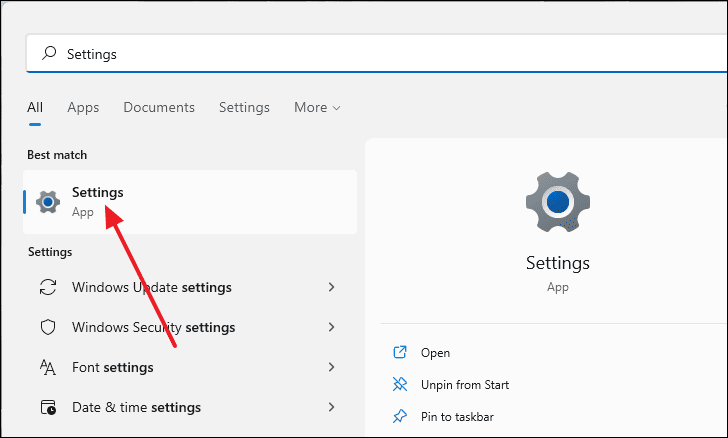 On the Settings window, scroll down on the right panel and then select the 'Troubleshoot' option.
After that, click on 'Other troubleshooters'.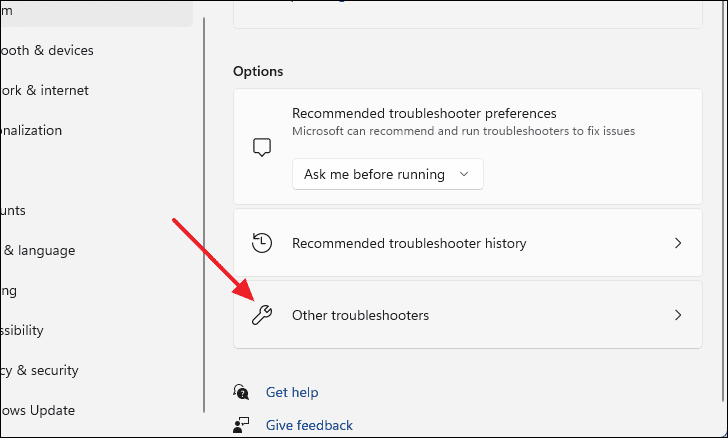 You will be presented with a list full of troubleshooters for specific parts of Windows and there will be one for Windows update under the Most frequent section. Click on the 'Run' button next to the 'Windows Update' text to launch the troubleshooter.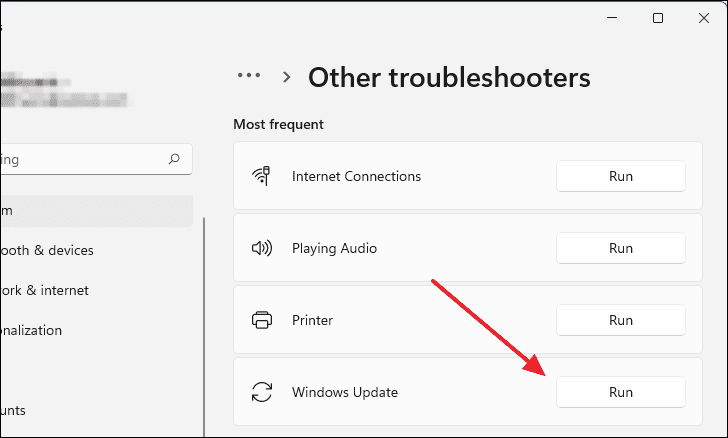 The troubleshooter window will appear and it will automatically start to look for any internal error which might be causing the update to be stuck.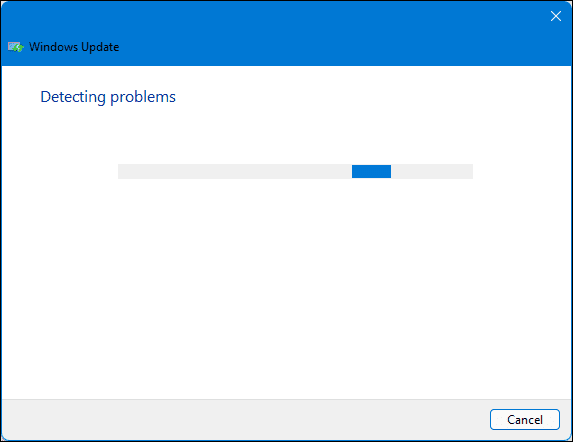 After the troubleshooter detects the issue, it will try to resolve it by making necessary changes to your computer.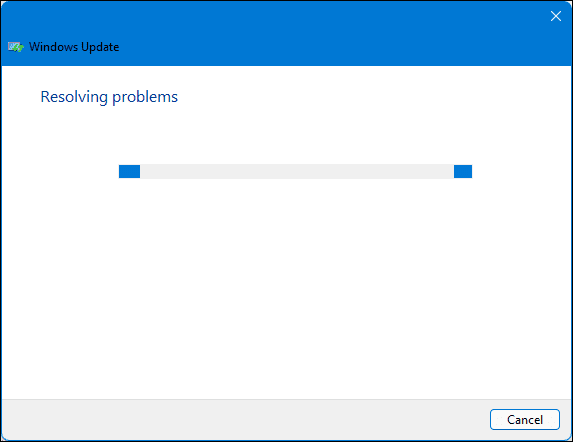 Finally, the troubleshooting process will end by showing you the results from the troubleshooting process.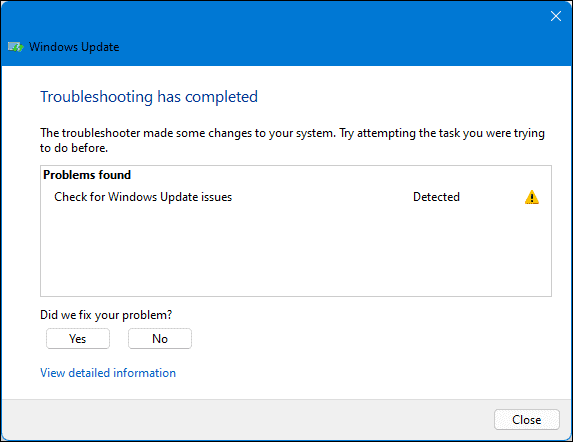 ---
Boot into Safe Mode
It is possible that the update is stuck on your Windows 11 computer because it might be conflicting with any running services, background process, or any running third-party application. In such cases, restarting your computer into the Safe Mode might solve the issue. Safe Mode is basically when Windows runs on its default settings and only uses the necessary drivers and files to run.
To boot your computer into safe mode first you have to open up the Run window. Do this by pressing Windows+r on your Keyboard. Inside the command line, type 'msconfig' and then press Enter.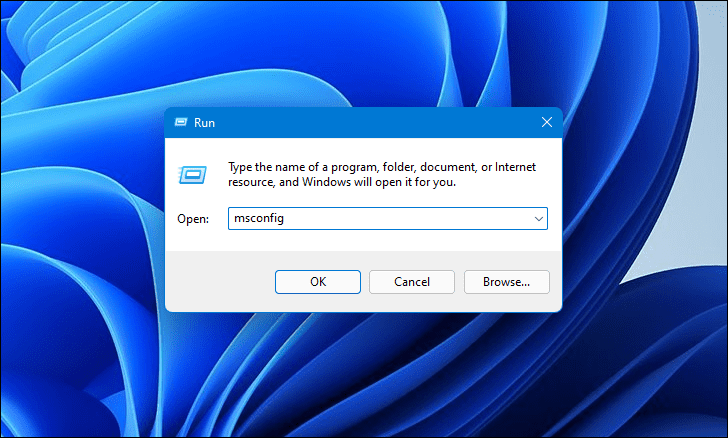 A window will appear labeled as 'System Configuration'.
After that, switch over to the Boot tab by clicking on 'Boot' between 'General' and 'Services'. From there. select 'Safe boot' and then under Safe boot, make sure 'Minimal' is selecting 'OK'.
Now, close the window and press the Windows on your keyboard. Click on the power button and then select 'Restart'. Your PC will now boot into the Safe mode and you can continue the update.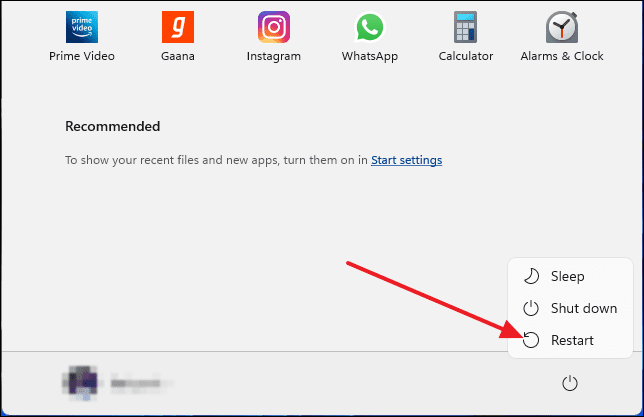 ---
Make Sure Windows Update Service is Running
The Windows Update service is an essential background process that allows Windows to automatically download and install updates. To check if this service is running first search for 'Services' in Windows search and then select it from the search results.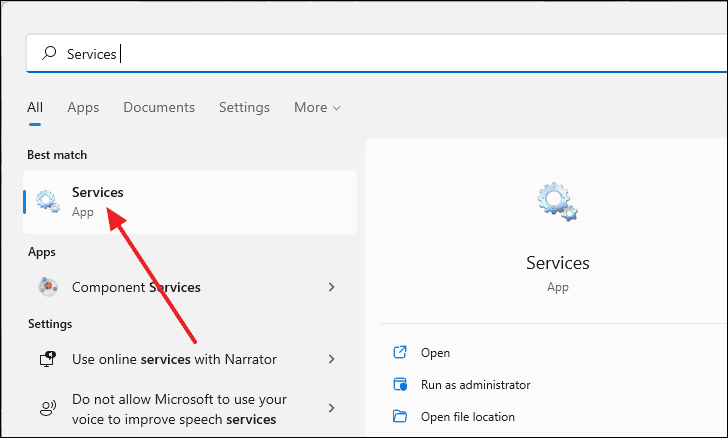 Scroll down the list of services and you will see 'Windows Update'.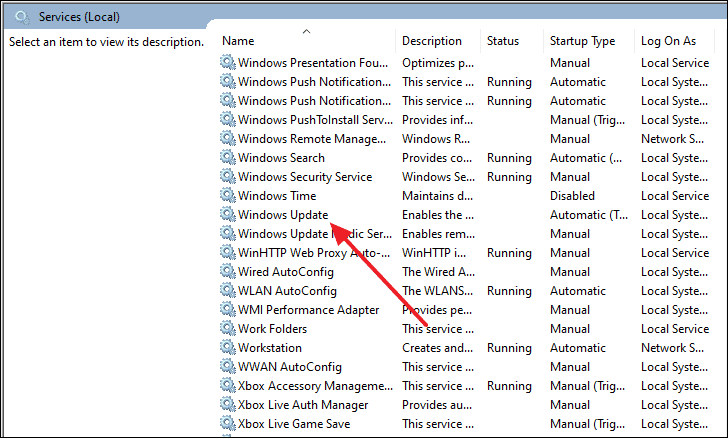 A new window will come up. From there, set the Startup type to 'Automatic'. And if it says 'Stopped' next to Service Status, click on the 'Start' button below it.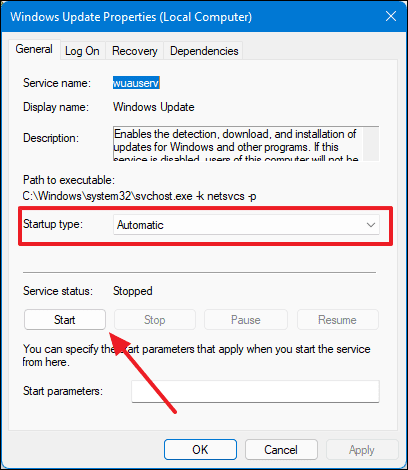 After you change the Service status to Running, click on 'OK'.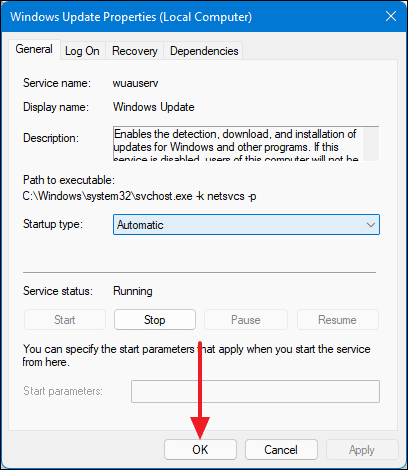 Now, restart your computer and try to download the update again.
---
Manually Delete the Windows Update Files
Like every other file, the Windows Updates files are also saved in your primary storage device. Thus, if a Windows Update is stuck, you can delete the already downloaded Update files and it will force Windows to start the download process all over again.
To start this process, first, we have to disable the Windows Update services. To do that, look for 'Services' in the Start Menu search and select it from search results.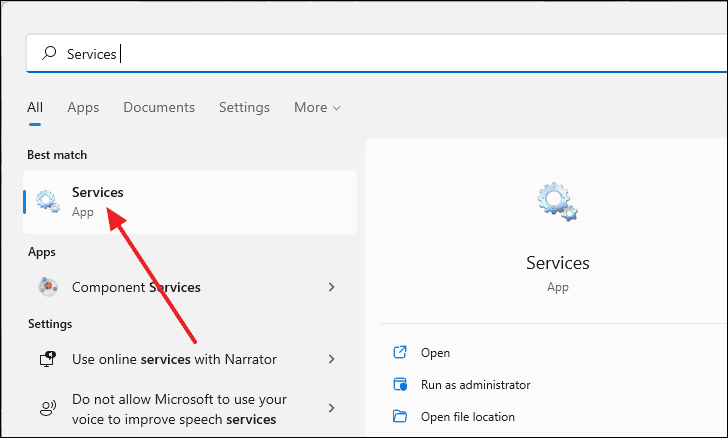 After the 'Services (Local)' window opens up, scroll down and double-click on the 'Windows Updates' service.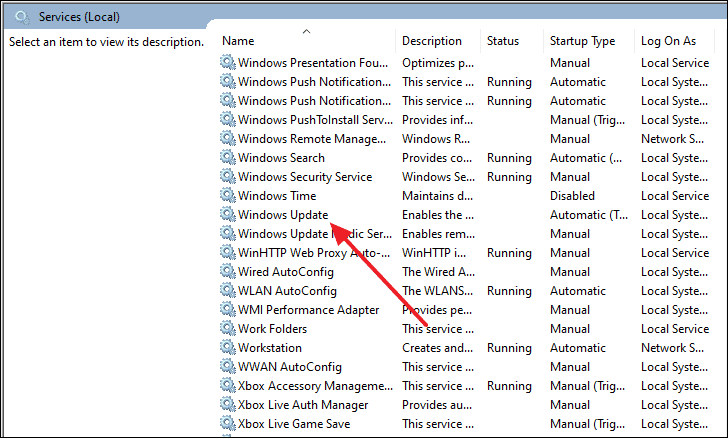 A small window will appear. From there, set the Startup type to 'Disabled' and click on the 'Stop' button. After this, close the window.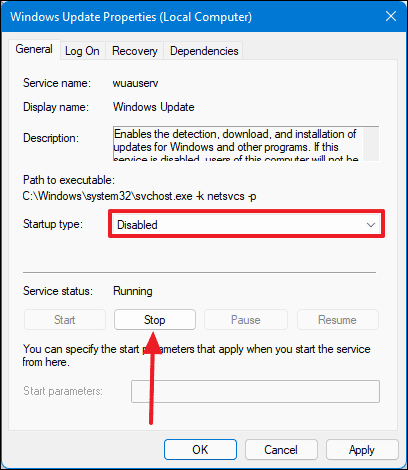 After disabling the Windows service, now you have to restart your computer. To do that, close the window and press the Windows key on your keyboard to pull up the Start menu. After that, click on the Power button at the bottom right corner of the Start menu and select 'Restart'.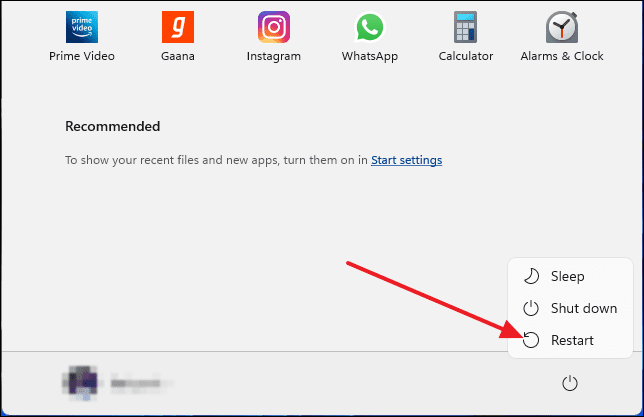 After your computer restarts, open File Explorer by pressing Windows+i on your keyboard. Copy & paste the following text inside the address bar and press Enter.
C:\Windows\SoftwareDistribution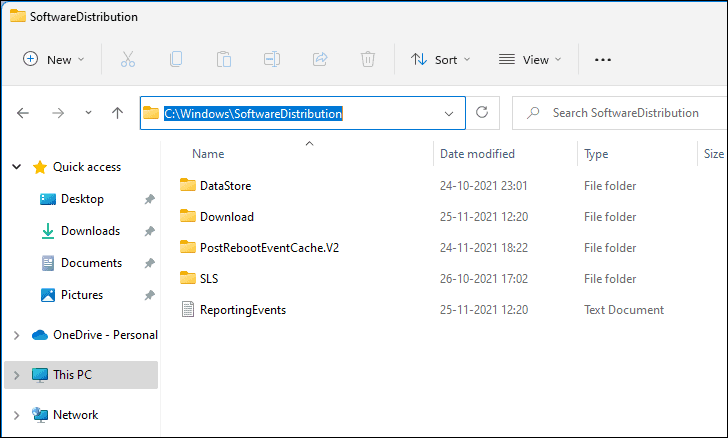 After that, press CTRL+a on your keyboard to select every file and then press DEL to delete everything.
After you delete the existing update files you have to enable the Windows Update services again and it will force your computer to redownload the update files.
---
Reset Your Windows 11 Computer
If none of the previous methods are working for you, you can simply reset your Windows 11 computer and it can get rid of the Stuck Windows 11 Update issue. First, open up the Settings menu by pressing Windows+i on your keyboard.
After the Settings window appears, scroll down on the right panel and then select 'Recovery'.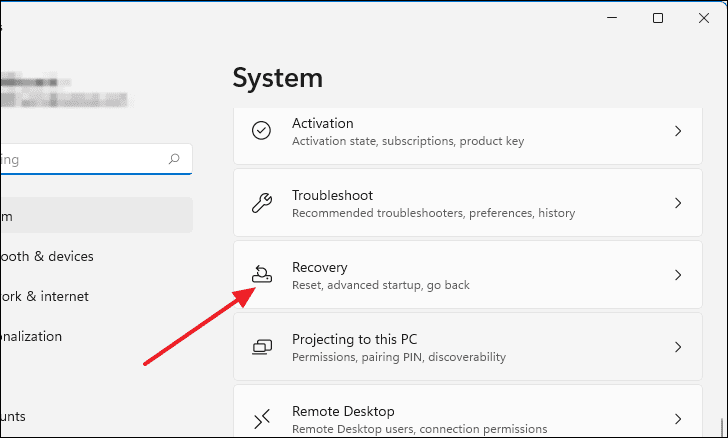 Now, select the 'Reset PC' option under the Recovery options section.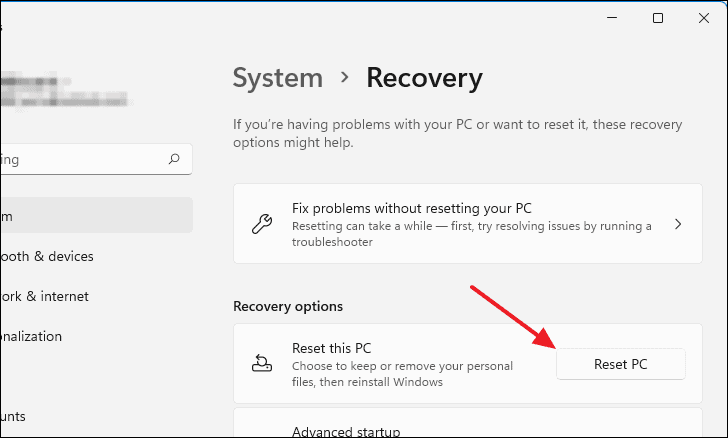 A new window will come up called 'Reset this PC'. From there select the 'Keep my files' option.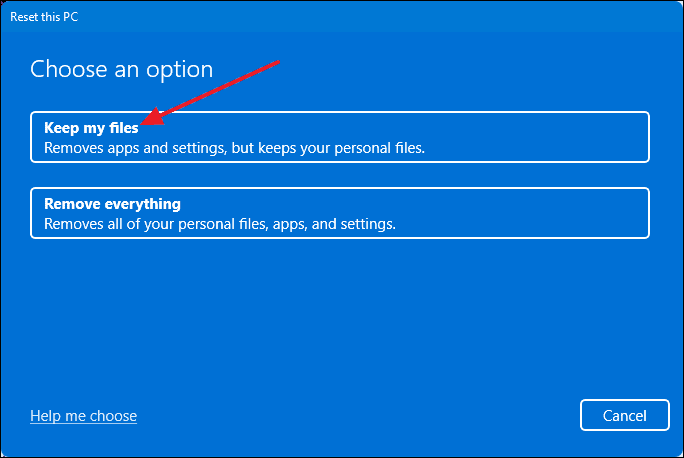 After that, select the 'Local reinstall' button.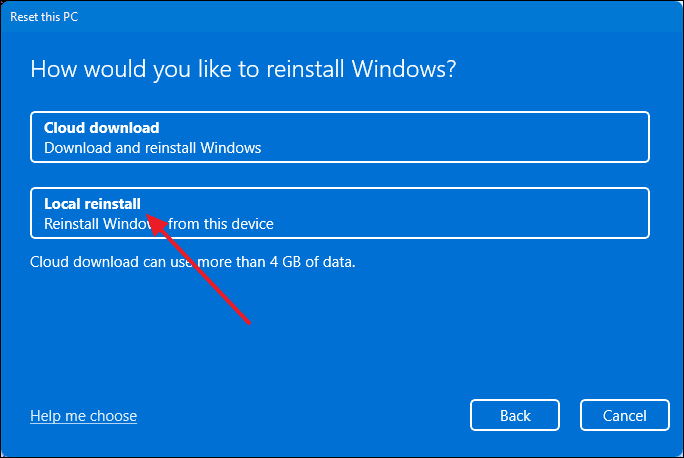 Now, the window will show you what changes will be made to your computer while resetting. Click on the 'Reset' button and your PC will go into the reset process.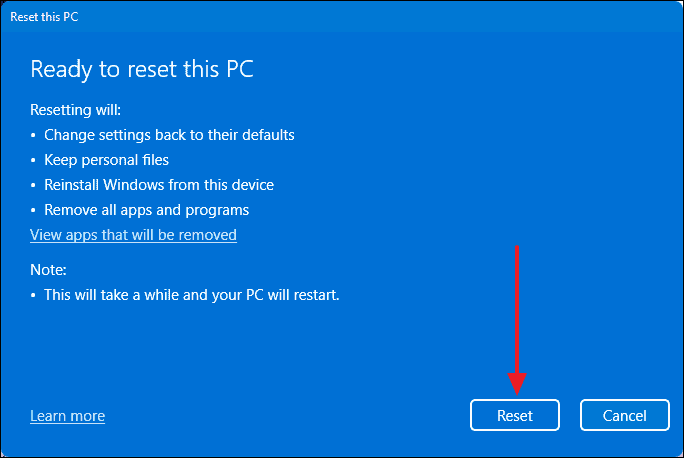 After your PC resets itself, you can restart the update process.
---
This is how you fix a Stuck Windows 11 Update.