We've all been cooped up in our homes right now due to the global crisis, attending online meetings or classes while we play our part. But when we're connecting remotely, it can become hard to keep meetings interactive and engage listeners' attention whether it's your students or colleagues.
But thankfully, people are brilliant and they come up with brilliant ideas. Let us introduce you to one such idea – Kahoot! Kahoot lets you create and play online quizzes with other people. The punchline here is that you can play these games with people in virtual meetings. Play Kahoot in meetings as quizzes can make every topic fun.
So whether you are a teacher looking to make learning fun and engaging for your students, or trying to make meetings with colleagues more interactive, you can host a Kahoot game within a Google Meet with them.
To get started, you will need to create an account on Kahoot! Go to kahoot.com and click on 'Sign up' to create an account.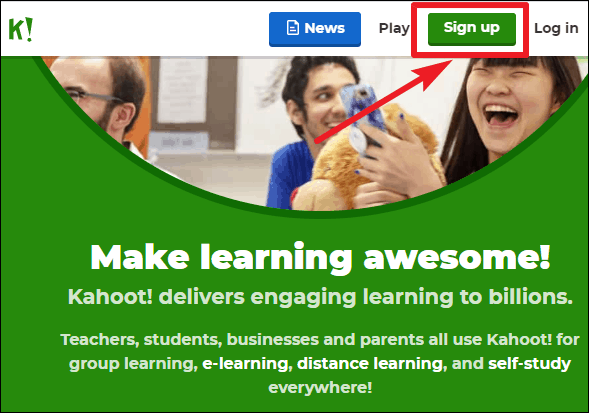 You can create an account based on your needs, like whether you are a teacher or a student, or you need it for Personal or Professional use. Once you've created an account, you can start to play Kahoot on Google Meet.
Note: Kahoot basic is free to use for personal use, but paid for professional use. But a piece of good news for teachers. Kahoot has made Kahoot Premium free for all schools during the COVID-19 pandemic to help the schools effectively teach during these hard times.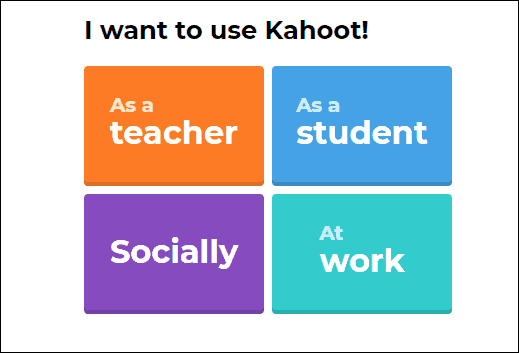 You can create your own Kahoot quizzes for the topic at hand for teaching or training sessions, or if it is just a fun activity, you can also use one of their existing game. To host a Kahoot game on Google Meet, log in to your Kahoot account before starting or joining the meeting and keep it open in the browser.
Then go to meet.google.com and click on 'Join or start a meeting', and either start a meeting and invite people to it, or join a meeting with a meeting code.
After everyone in the meeting has joined, go to your Kahoot page and select the game you want to play and click on the 'Play' button.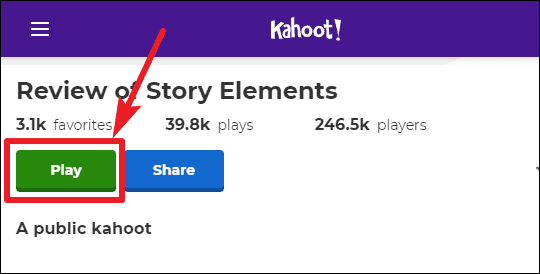 A window will open where you can choose how to play the game. Select 'Host' from the options to play the game live with other people on video.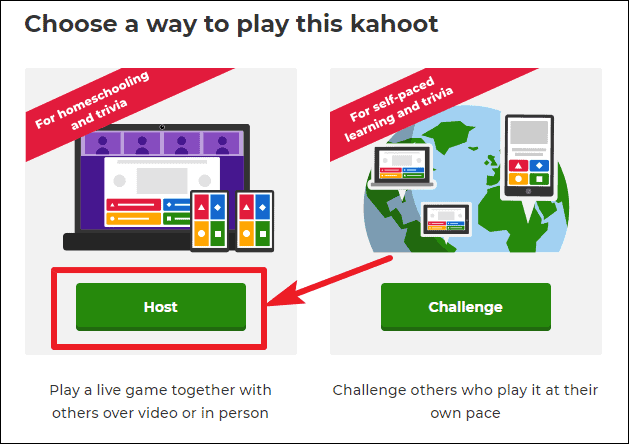 You will enter the lobby where you can wait while everyone joins. It will also display the Game PIN which you need to share with others so they can join the game.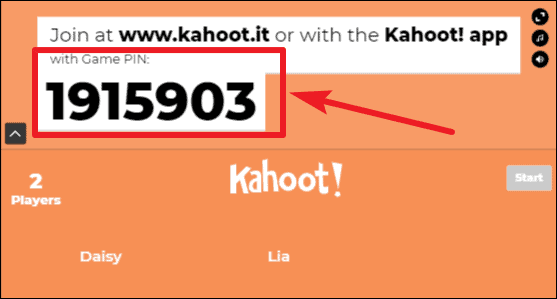 Now, go back to your Google Meet video screen and click on the 'Present Now' button at the bottom right corner of the call toolbar.
A context menu will appear where you can choose to present your entire screen, an application window, or a Chrome tab. Select 'Chrome Tab' from the menu.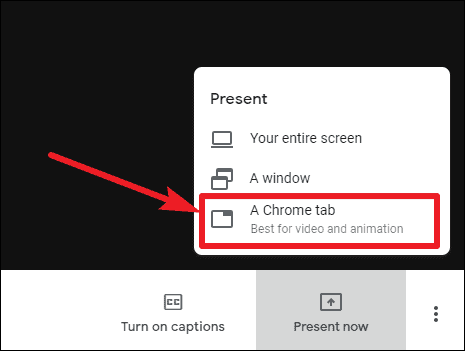 A dialogue box with the list of active Chrome tabs will open on your screen. Select the tab with the 'Kahoot' game from the list to share the game window with the meeting participants.
All the participants in the meeting can go to Kahoot.com on their browsers, and enter the 'Game PIN' to join the game. The names of all the participants who have joined the game will be visible on your Kahoot screen. Once everyone has joined the game successfully, click on the 'Start' button to start the game.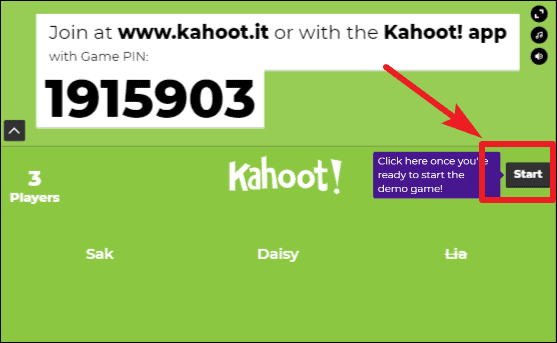 The host of the game will have the questions on their screen, that the other participants will be able to see on Google Meet with the presentation feature.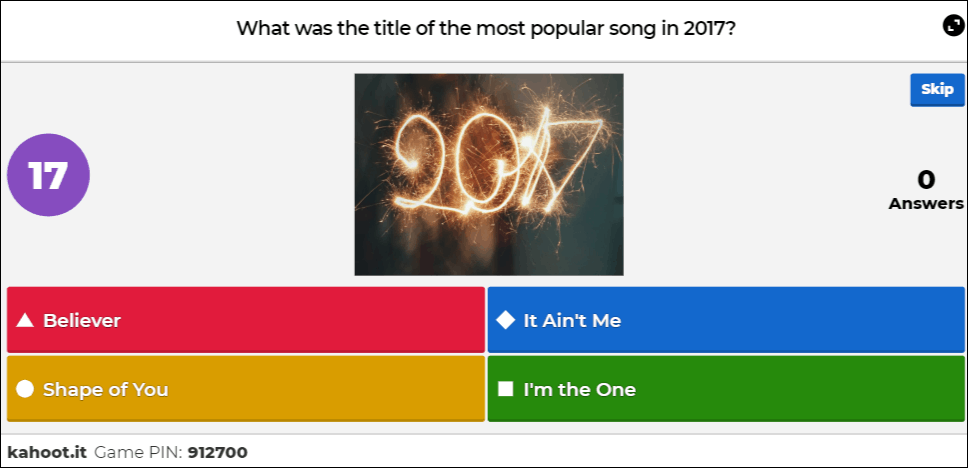 The participants will have only option cards on their screens. They can select the corresponding shape card that matches the correct option from their screen to answer the question before the time runs out.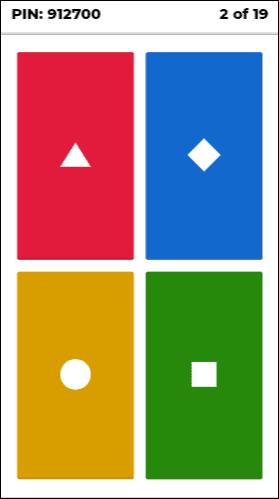 The scorecard will appear at the end of each question on the host's screen and the participants can see whether their answer was correct or not on theirs.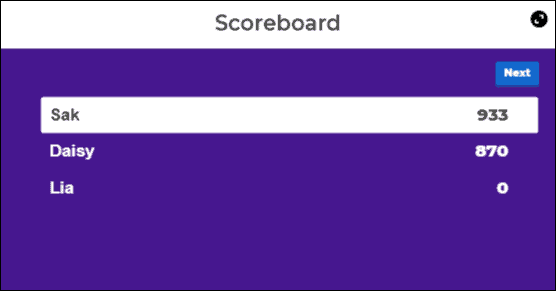 ---
Quizzes are a great way to engage everyone's attention, and they also make people retain information better. Teachers can use Kahoot to create quizzes on topics they are teaching presently to make online classes interactive. You can also use these quizzes to train your employees or just have some fun during the meeting.