Microsoft Teams got quite a makeover in Windows 11. But things got complicated with the existence of different versions of Teams. And the taskbar entry point for Teams, confusingly called Chat, didn't help matters.
For some users, Chat was a welcome addition. Chat is the integration of Microsoft Teams Personal into Windows 11 that cut down on all the bells and whistles of Microsoft Teams for Work or school in a simpler way. It aims to make Microsoft Teams a native experience of Windows 11. The reason behind this integration is to make communication easier for everyone, by providing them a way to connect at their fingertips. Users can chat or video call with people on a variety of devices.
But many users already have their choice of communication apps by now. And they feel this addition is unnecessary and even imposing. Even users who didn't know anything about Microsoft Teams, nor do they have any reason to now, have the app installed on their systems now. And not just installed, it runs every time they run their system.
If you, too, are annoyed by Chat from Microsoft Teams and wondering how to delete it, there are many things you can do to get it out of your sight.
You can either remove it from the taskbar or uninstall it completely.
Remove Chat from the Taskbar
This option does not delete Chat from your system, but it gets it out of your sight. You know what they say, "out of sight, out of mind."
Right-click the taskbar and click the option for 'Taskbar settings' that appears.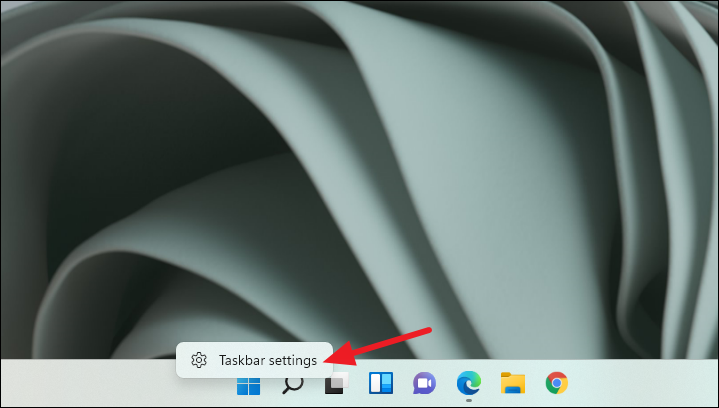 The taskbar settings window will open. Then, disable the toggle for 'Chat'.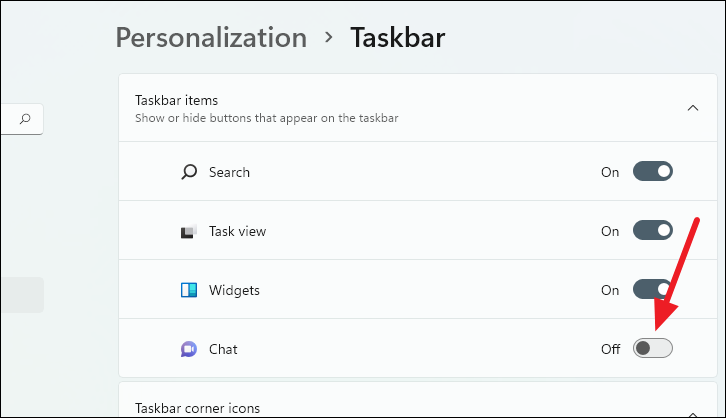 Now, the Chat icon will be out of your sight and not bug you.
But it will still start up every time you turn on your system.
To disable Teams from starting up every time, open the Settings app. Then, go to 'Apps' from the menu on the left.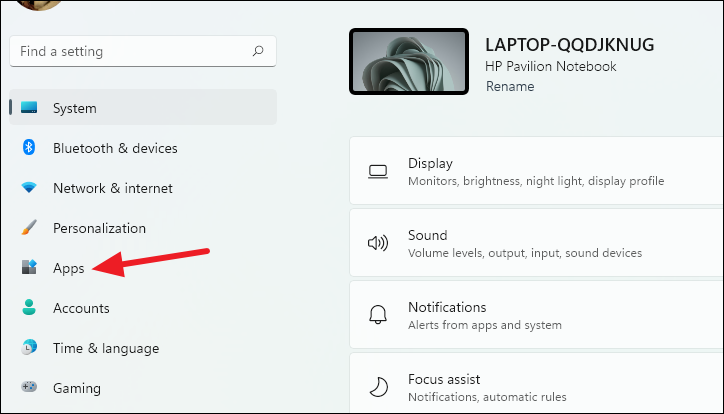 Go to 'Startup' from the options present.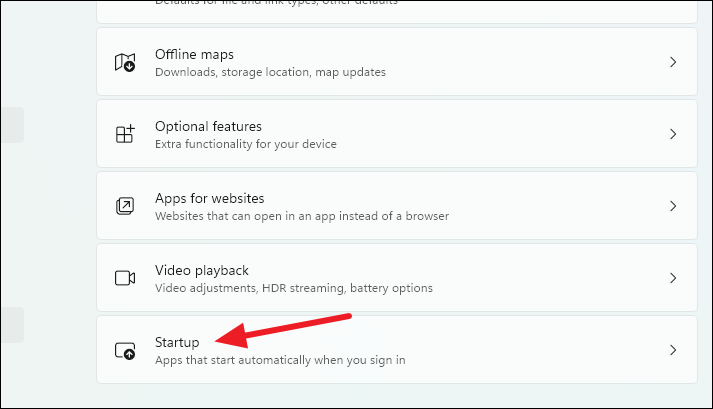 Then, from the list of apps, disable the toggle for 'Microsoft Teams'.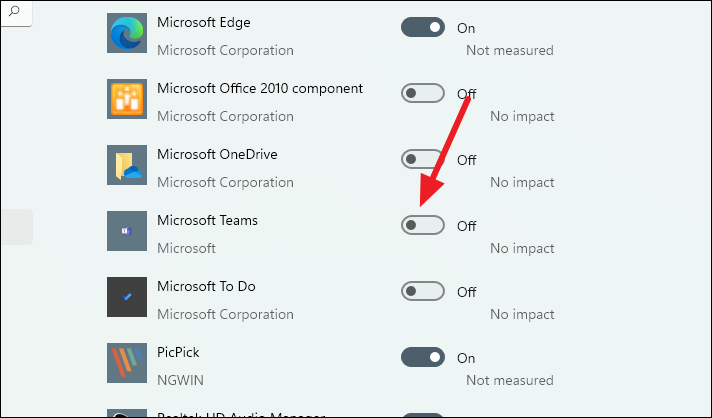 Now, Chat and Microsoft Teams personal won't be gone entirely from your system. You can enable 'Chat' from the taskbar settings at any time again. Or, you can run the Microsoft Teams app as well.
But unless you explicitly run these, they would have no impact on you.
Uninstall Chat on Teams from Windows 11
If you want to completely delete Chat from your system, you can uninstall Microsoft Teams just like any other app.
Go to the Settings app. You can use the keyboard shortcut Windows logo key + i to open settings quickly.
Then, go to 'Apps' from the navigation menu on the left.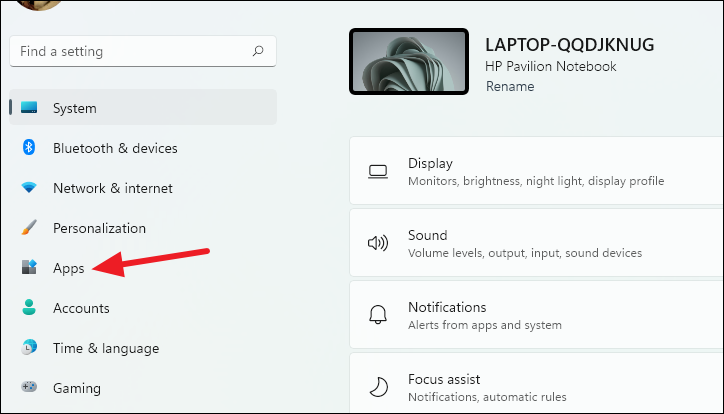 Click the option for 'Installed Apps'.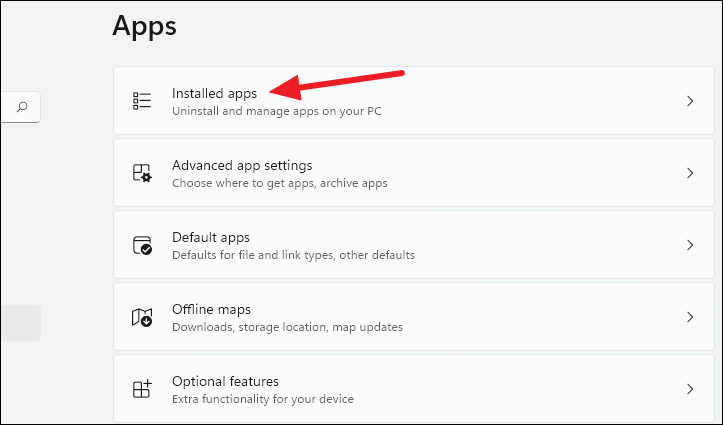 Then, search for 'Teams' using the search option or scroll through the list of apps until you find Microsoft Apps. Searching is a more practical choice.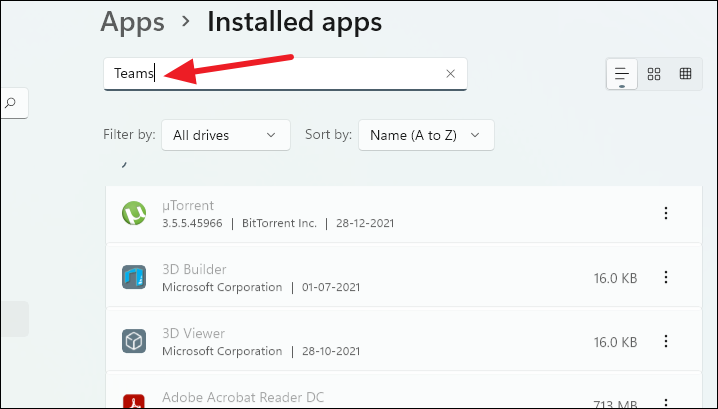 If you have Microsoft Teams for Work or School also installed on your computer, two Microsoft Teams will appear. The one we want is the one that has the white tile underneath the 'T' letter in the icon. If there's only one app, it would be the one with the white tile only.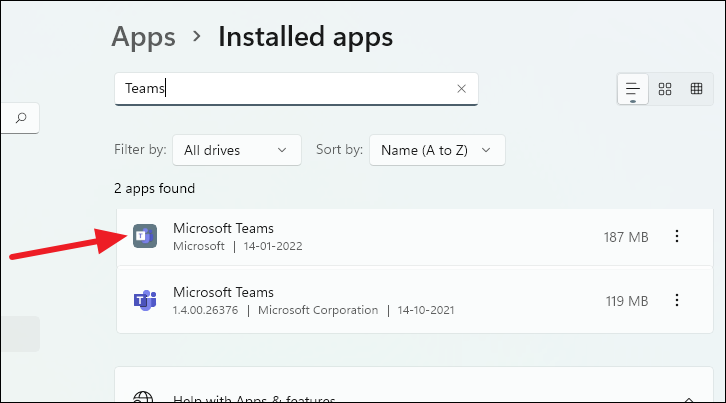 Click the 'three-dot' icon on the right.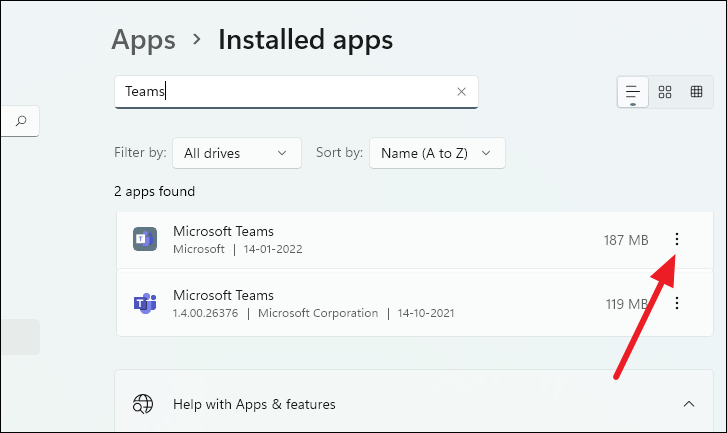 Then, select 'Uninstall' from the options that appear.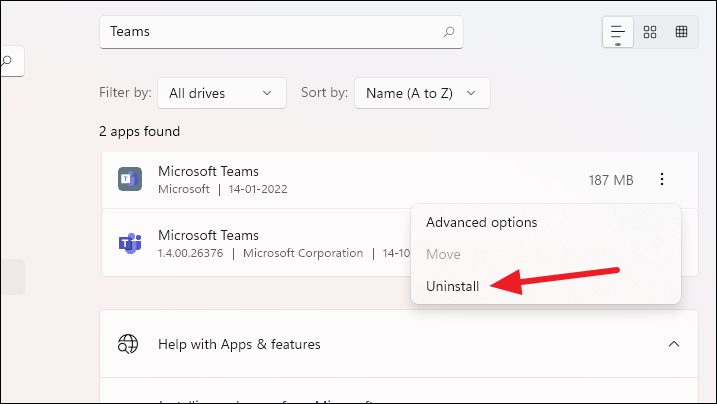 A confirmation prompt will appear. Click 'Uninstall' to confirm.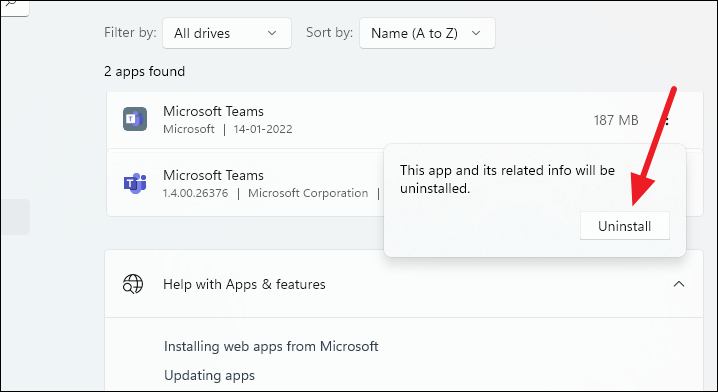 The Microsoft Teams app will be deleted from the system. Just remove the Chat icon from the taskbar and you'll be rid of the app.
---
Chat from Microsoft Teams can be a nuisance for some who have no use for the feature. If you also like to keep your PC decluttered, getting rid of Chat is a piece of cake.