How to Remove Live Weather Widget from Taskbar on Windows 11
Can't bear that glaring yellow dot on the taskbar? Remove the weather widget and get back the subtlety of your taskbar back.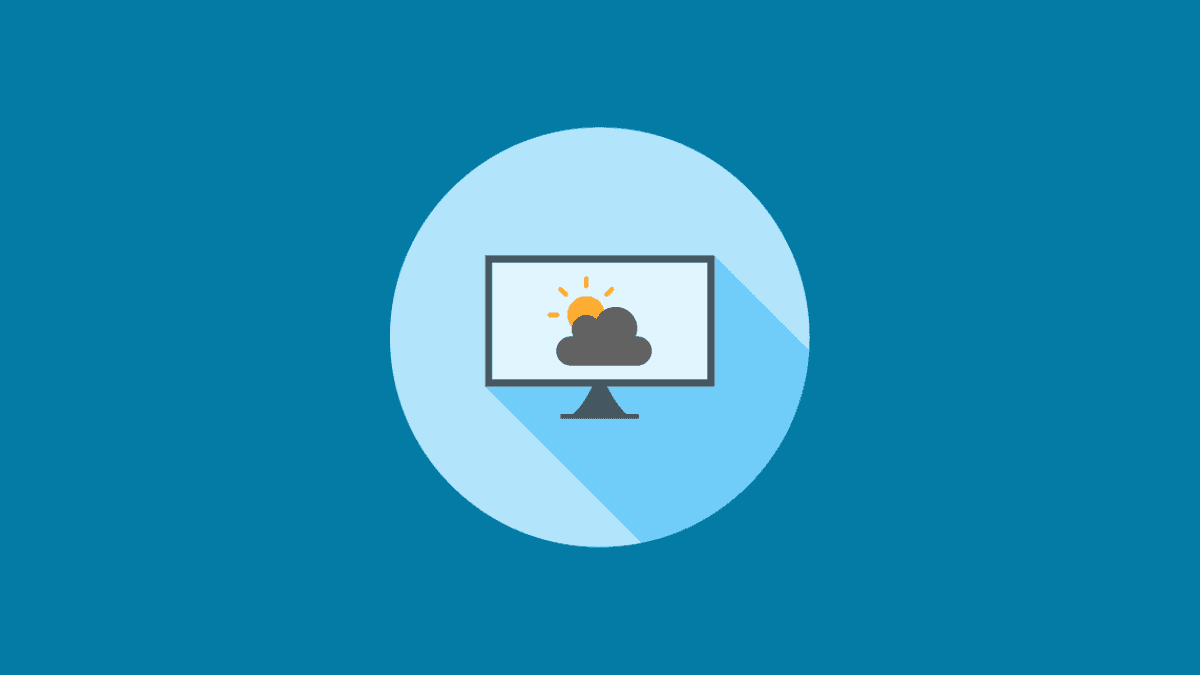 Windows widgets have never been hugely popular in any of the Windows iterations including Windows 11. Though Windows 11 has a redesigned widget gallery that is less intrusive relative to before, a majority of the users still aren't very stoked about it.
Moreover, if you have the weather widget turned on, you can spot a glaring yellow dot on the left side of the taskbar just beside the tray icons (on OS build 22518.1012 and above). If you too, like many others don't have much use of live weather updates on the Taskbar, you can quickly disable it.
Remove the Weather Card from the Taskbar and Widget Gallery
Removing the weather widget will hardly take any effort from your side; in fact, it is merely a two-step process and you will be done.
To get rid of the weather widget, open the widget gallery by clicking on the 'Live Weather' tile present on the left corner of the taskbar or by pressing the Windows key+W keys together. In case you have a touchscreen, swipe to the right from the left edge of your screen to reveal it.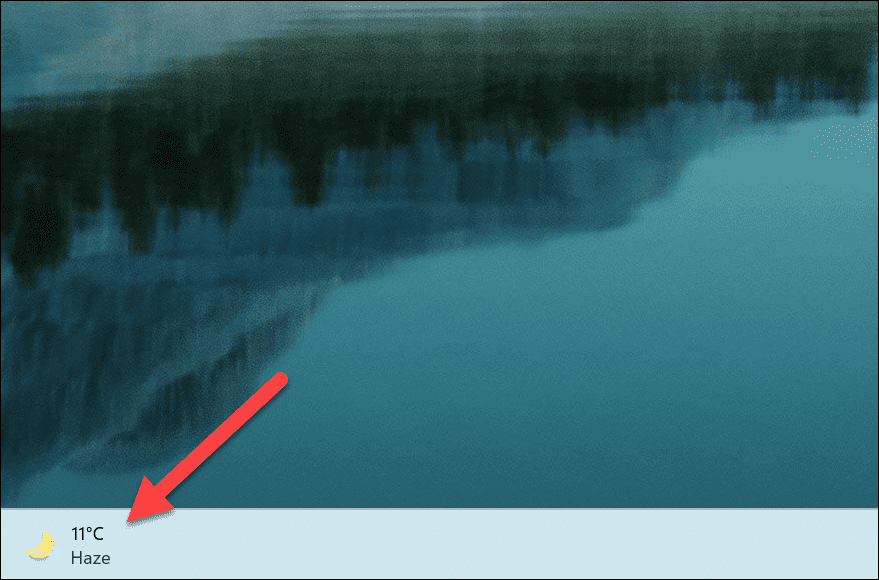 Now, from the widget gallery, hover over the weather card and click on the ellipsis icon (three vertical dots). Then, click to choose the 'Remove widget' option from the context menu.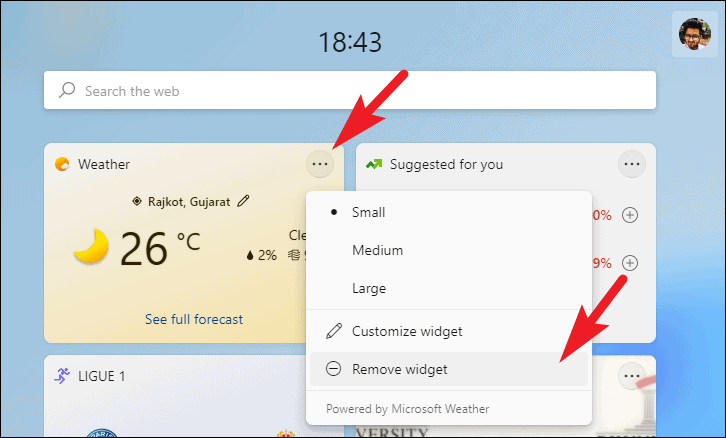 This will remove the weather card from the widget gallery along with the weather icon near the tray icons on your taskbar.
Disable Widgets Button from the Left of Taskbar
If you do not use widgets much on your computer, you can quickly disable them from the settings and get rid of the Widgets button on the taskbar.
To completely disable the widgets on your system, open the Settings app either from the pinned app or by searching for it from the Start Menu. Alternatively, you can also press the Windows+I shortcut to open the Settings app.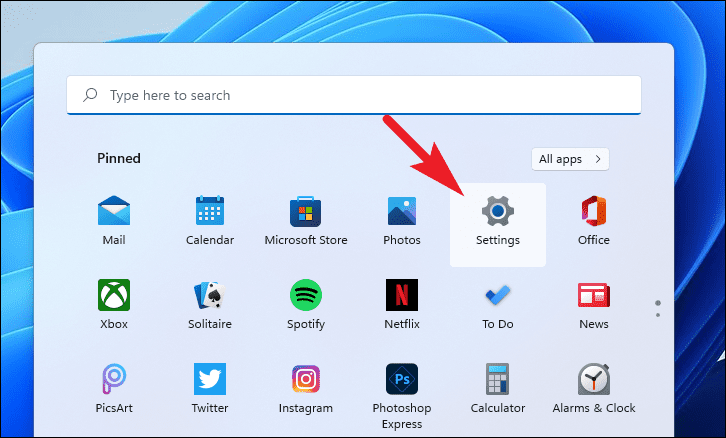 Then, click on the 'Personalization' tab from the left sidebar of the Settings window.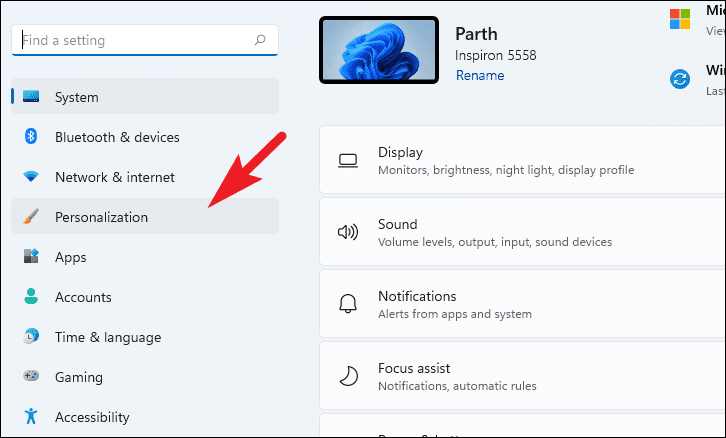 After that, click on the 'Taskbar' tile present on the right section of the Settings window.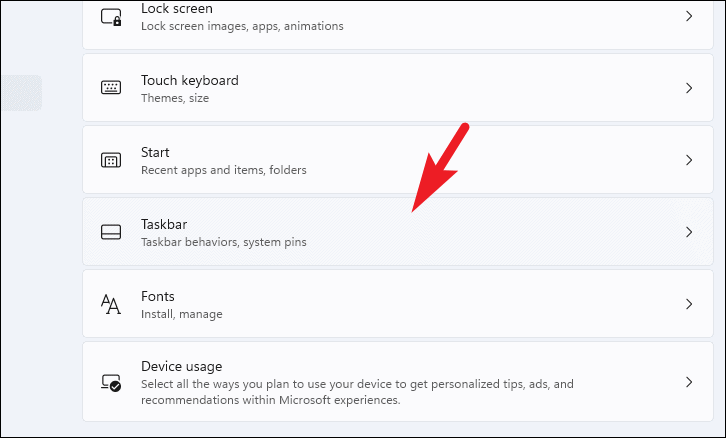 Alternatively, you can also right-click on the taskbar and select the 'Taskbar settings' option to straight away jump to the taskbar settings.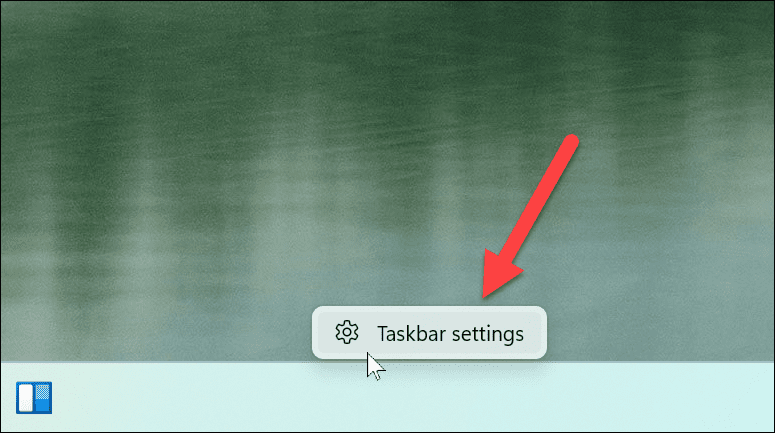 Then, from the taskbar settings screen, locate the 'Widgets' tile and click on the switch present on the far right edge of the tile to the 'Off' position.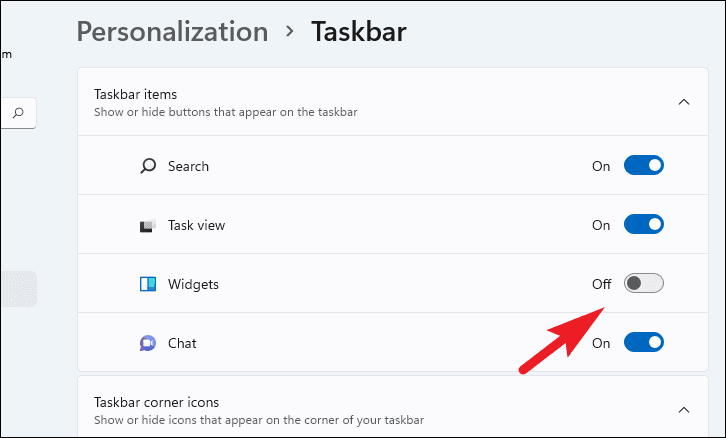 The widgets have now been completely disabled on your Windows 11 computer.
---
Well, folks, these are all the ways you can remove the weather widget on your Windows 11 computer.